Tights with a Gorgeous Embroidered Design by Lirika Matoshi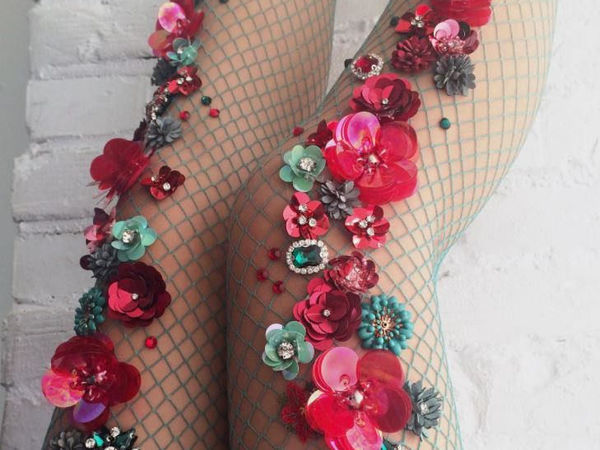 Designer Lirika Matoshi from New York created her own brand and is engaged into decoration of net tights. Amazingly beautiful floral patterns, butterflies, ladybugs from sequins, seed beads and sparkling rhinestones adorn socks and tights. The Italian edition of the Elle magazine has called the invention 'a true work of art'. Lirika believes that tights are a very feminine article of clothing, her dream is to work in the fashion industry and enhance the beauty of women — just what she is doing now.
See below what beauty may adorn ladie's legs!