Pumpkins From Fabric: A Very Simple Halloween DIY for Kids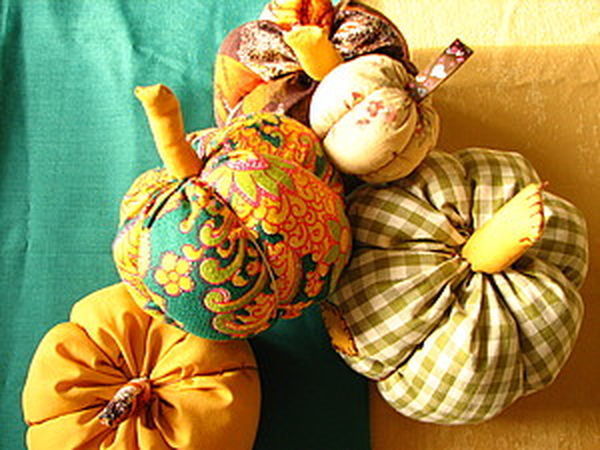 Pumpkin! Very simple to implement from scraps to decorate your interior for Halloween.
Getting started:
- fabric
- scissors
- thread for sewing and thicker, to create slices
You can even do without a sewing machine! Ccut out rectangles 1:2, that is the main condition, a rectangle can be very large or tiny, but maintain the proportion — if one side is 10 cm, the second should be 20 cm. Next step - sew the detail on the short side — make a cylinder: Then sew one edge of the cylinder: ...and tighten the thread, and then fasten: ..turn it outside in and get such end: Fill with batting or any other filler: Then repeat the same simple stitch from the other side: Fold the edge inside and baste: Now tighthen: That's what you get: Fasten thread and cut off the tip — the base is ready!) Next, make slices: And a twig: The pumpkin is ready! The work is simple so you can make it with children)) Good luck! I will appreciate your likes :)
DIYs & Tutorials on the topic