My customers very often ask me how I curl my doll's hair.
So I decided to show this simple process in photos:
First, comb doll's hair well and divide it into four equal strands: at the top of the head, two strands on each side, and one strand on the back of the head. Then braid hair very tightly. The ends of the braids are rolled and tied.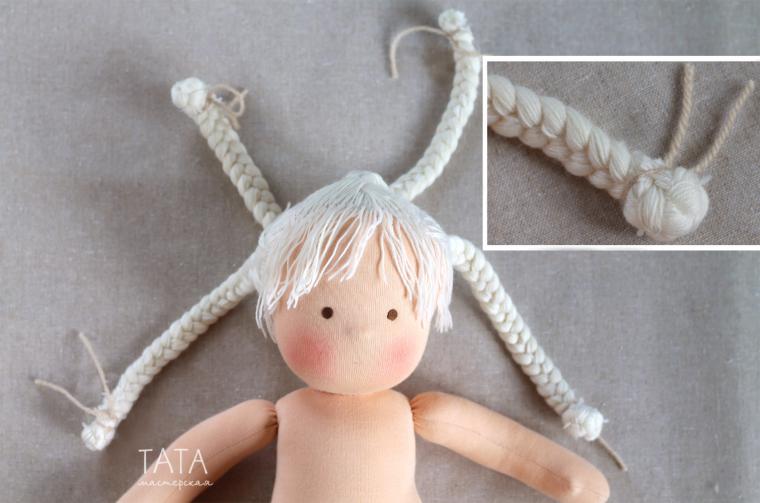 Wet the braids.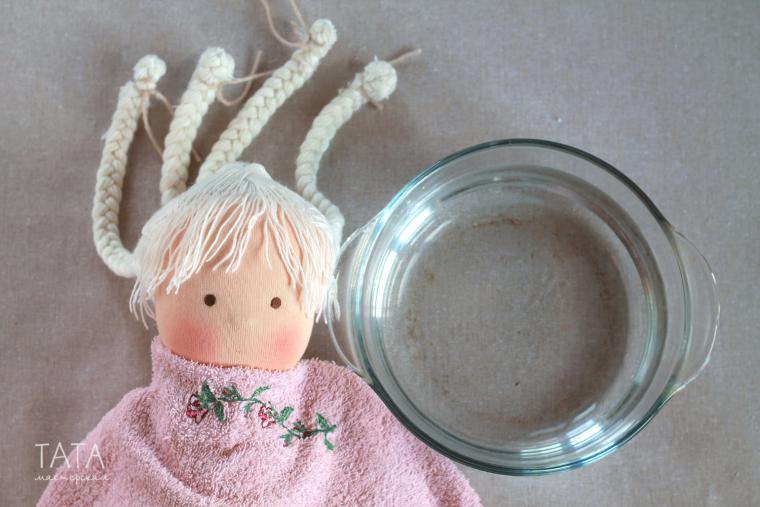 Put the doll on a towel and let it dry.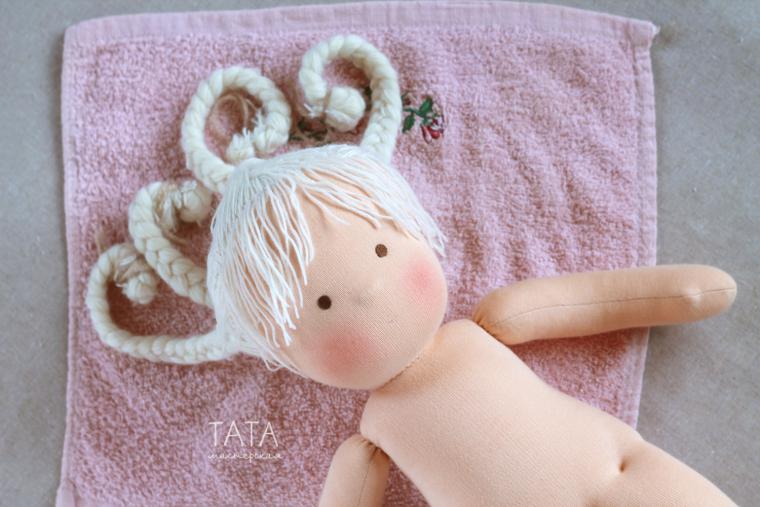 When the braids are dry inside, undo them.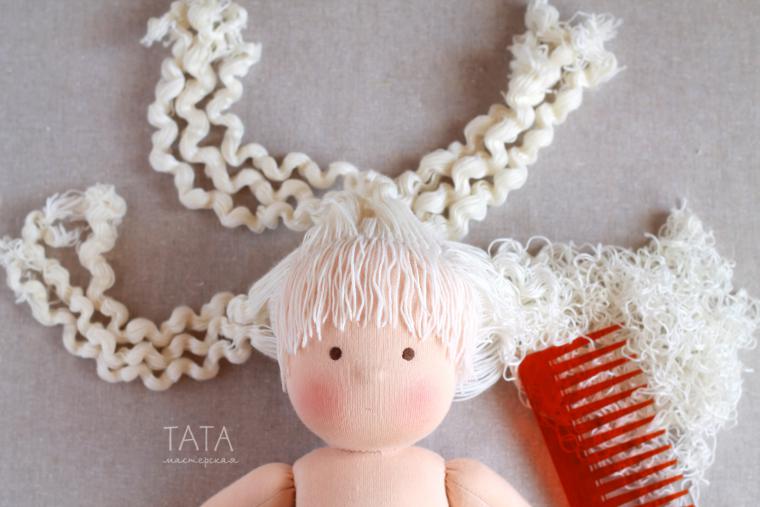 And then gently comb!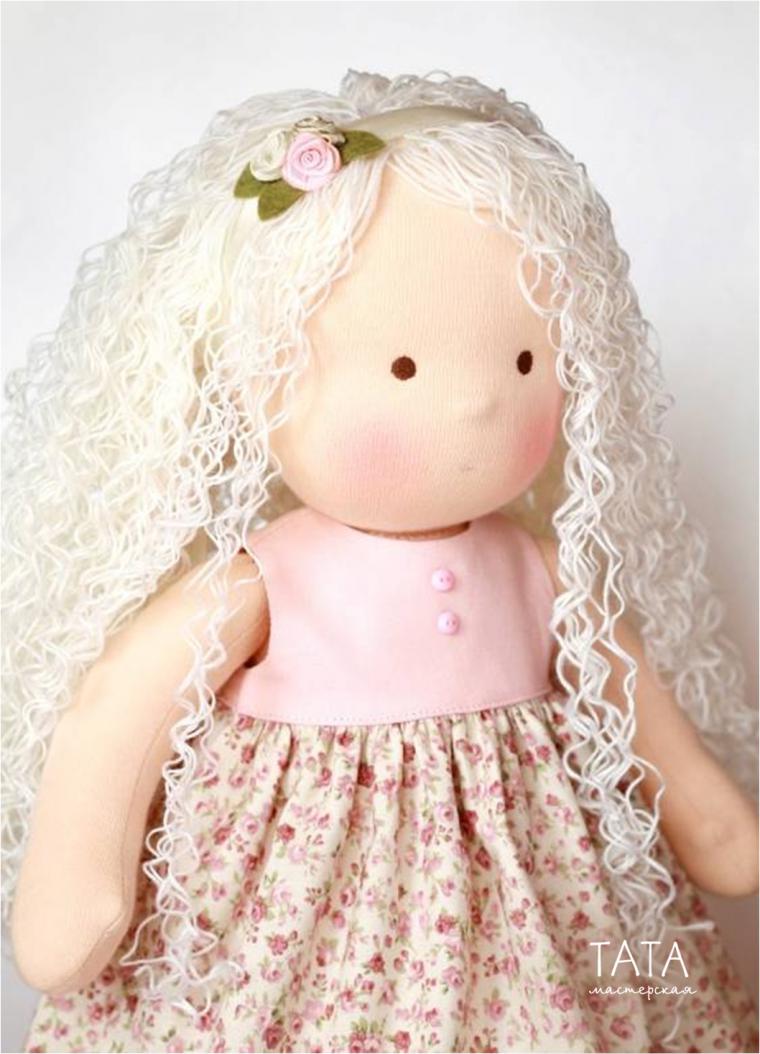 And here's our curly girl :)
Any publication of this tutorial is made only with my written permission.
Yours,
Natalia Lebedeva
TATA Workshop