Sewing Beautiful Fabric Flowers for Any Decoration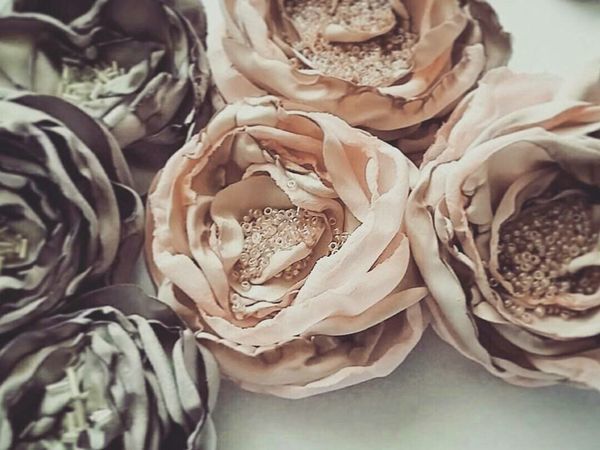 Today I decided to show you how to very easily and quickly create a beautiful decoration — fabric flowers. They can be used to decorate clothes (dresses, shirts, T-shirt, belts) or accessories (bags, headbands, hair clips and so on).
You need:
1. Pieces of cloth (I used satin and chiffon).
2. Scissors.
3. A needle and thread to match the fabric.
4. Pins.
5. Candle.
6. Tweezers.
7. Beads. So, let's start.
1. Take strips of fablic of different width. Fold into squares and cut out circles of different diameters and squares of different diameters. 2. Now scorch the each petal on the candle. 3. Now assemble flowers putting petals one by one on a pin from bigger to smaller. To fix a pyramide, make a couple of stitches. 4. To make the hearts, sew seed beads and crystals on the upper petals. Hope you've enjoyed the process!
Sincerely yours,
Magic-Decor
DIYs & Tutorials on the topic