Glass Eyes for Toys with Your Own Hands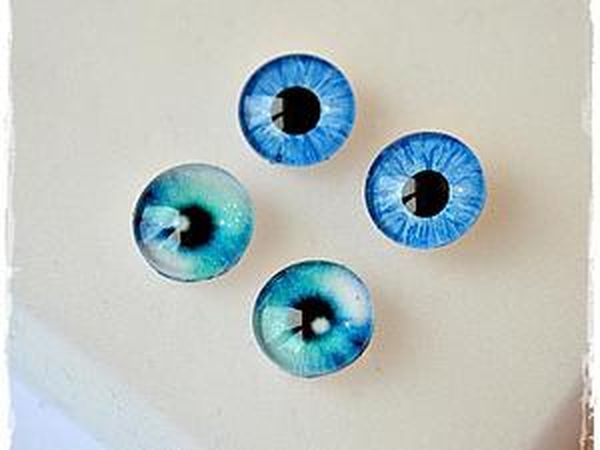 Today I will show you how to make eyes for felted toys and Teddy animals.
This DIY is only for guidance, and I would love to see your comments and advice, especially from experienced craftsmen who work with cabochons.
You need:
- round cabochons of the eye size
- base for stud earrings
- eye iris printouts of the same size as the cabochon (I printed them on ordinary paper)
- Titan glue
- 6 minutes of free time
- scissors, a toothpick Cut out the circles of the irises. Degreased the flat side of the cabochons, apply a thin layer of glue (with a toothpick) and strongly press the irises to the cabochons. Move the printout a little to remove bubbles. Wait a minute. Dip the findings for earrings in glue and apply to the cabachone. Remove the exess of glue with the toothpick. Dry! And enjoy the result. I have made a couple of eyes for 6 minutes. About fixing. I really like using the pins. Strong but malleable metal, a loop is made with pliers easily. And for you to see the difference: the eyes below are printouts on ordinary paper, above — painted. And my Korovkin with the eyes :) Other guys: Have a good time creating!
DIYs & Tutorials on the topic