You may wonder: is it possible to create something unusual and unconventional in embroidery? It turns out that one can. I'll give a few examples, and you, dear readers, please share your opinion: are the expressive techniques and topics appropriate in embroidery and in art in general?
Jenni Dutton
She's been depicting her mother's dementia in progress for four years. To take care of her, Jenni left her job. Her mother responded to the presence and embroidering of her daughter. The result was fourteen works: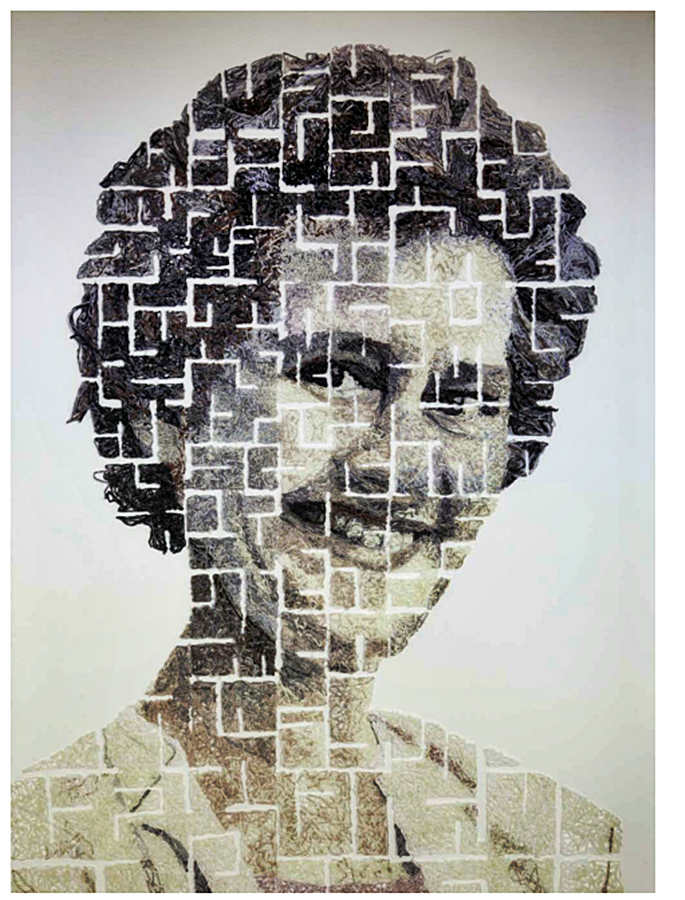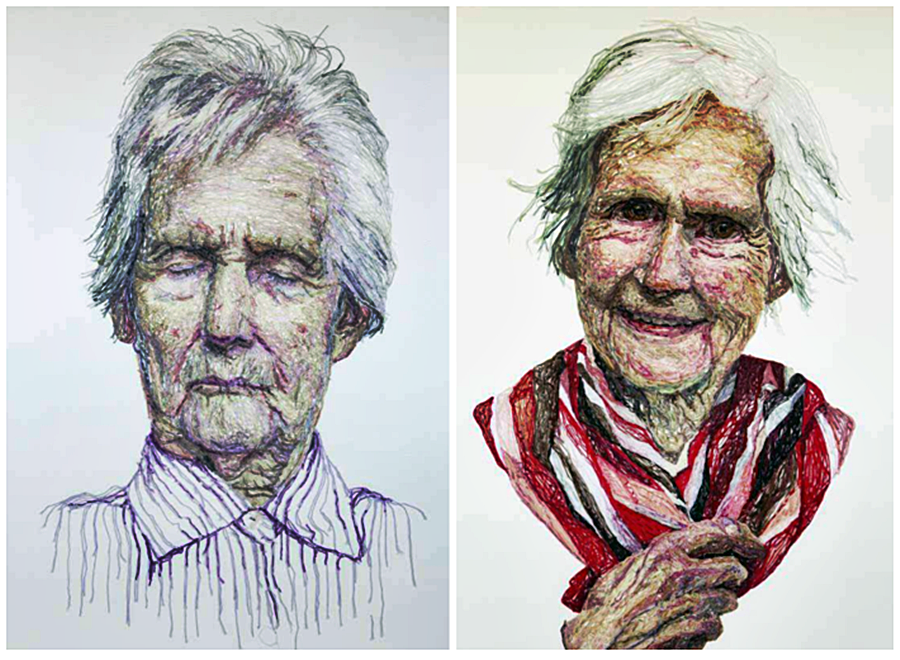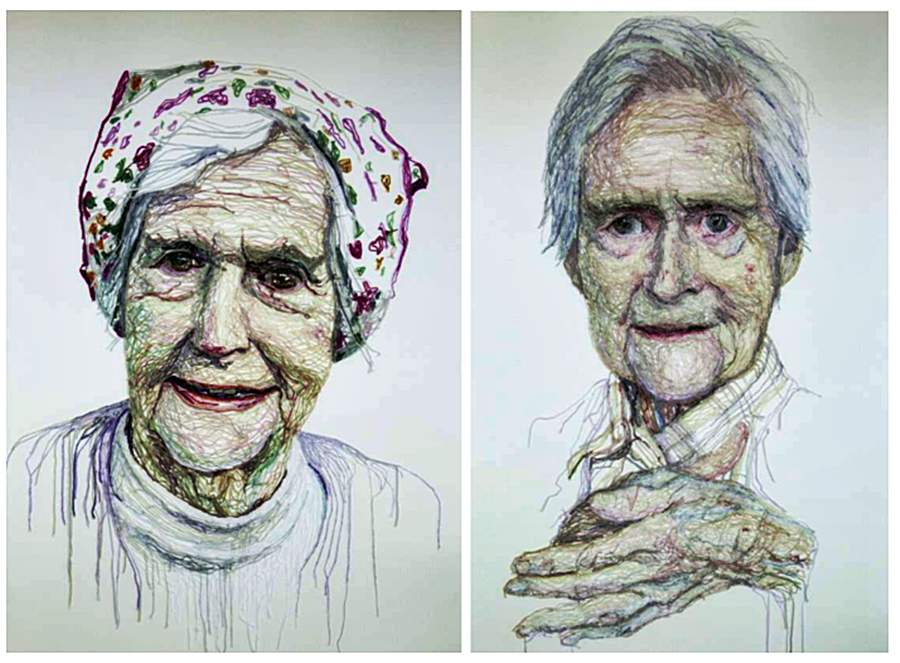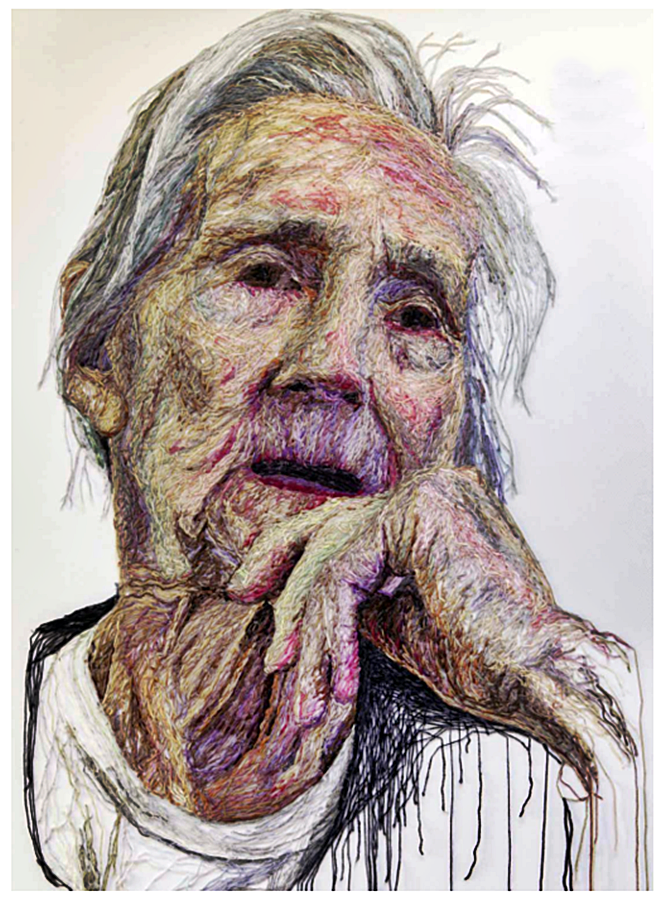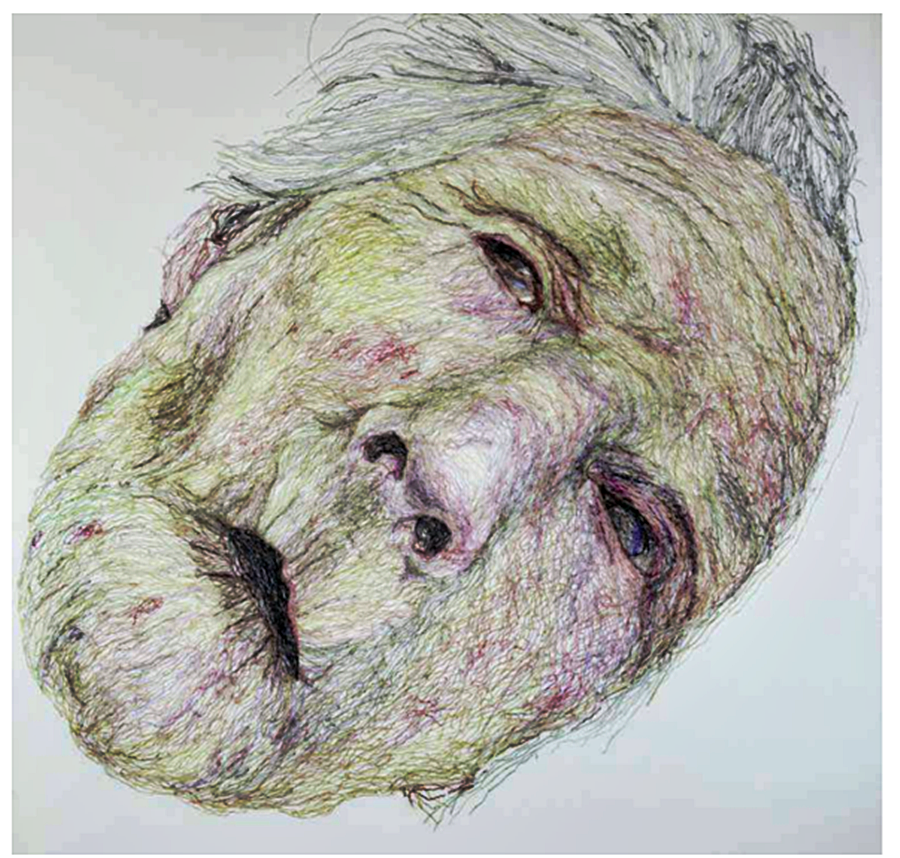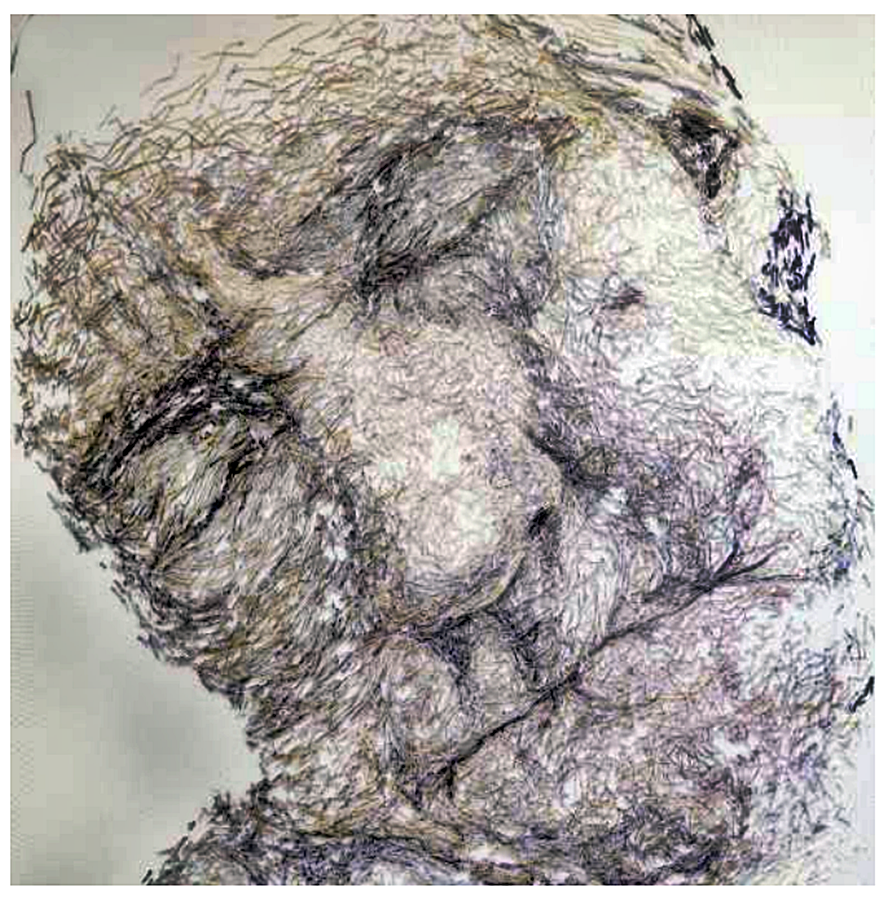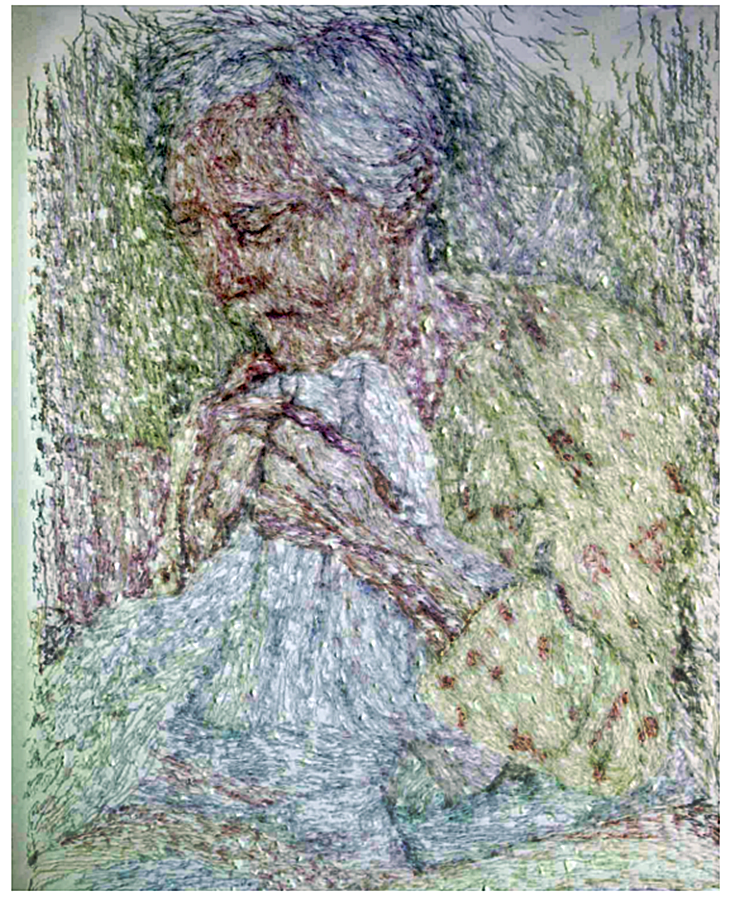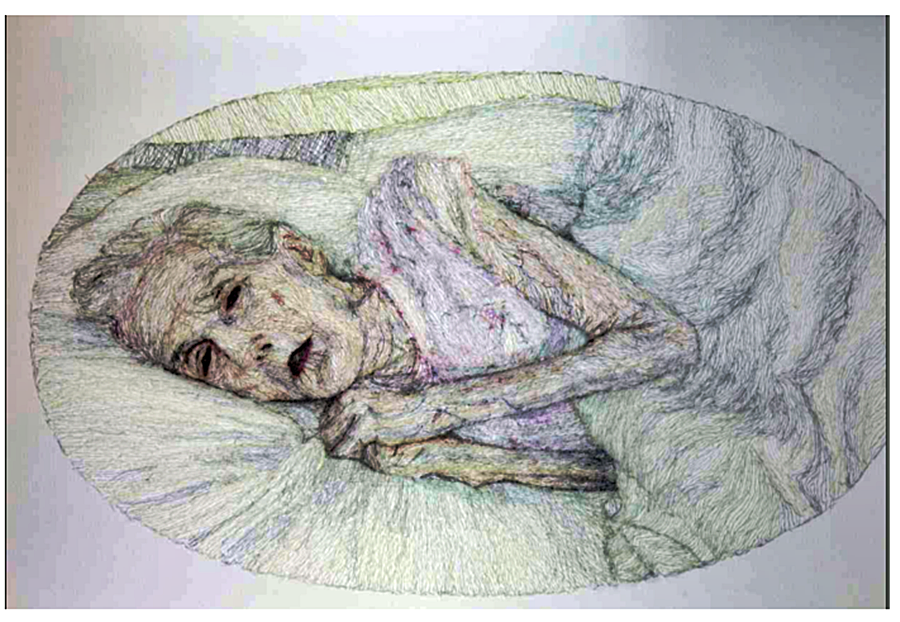 The next author is distinct with her outstanding modesty! There are only photos of her works and the fact that she studiead at high school in Limburg, Belgium, on the Internet.
Karin van der Linden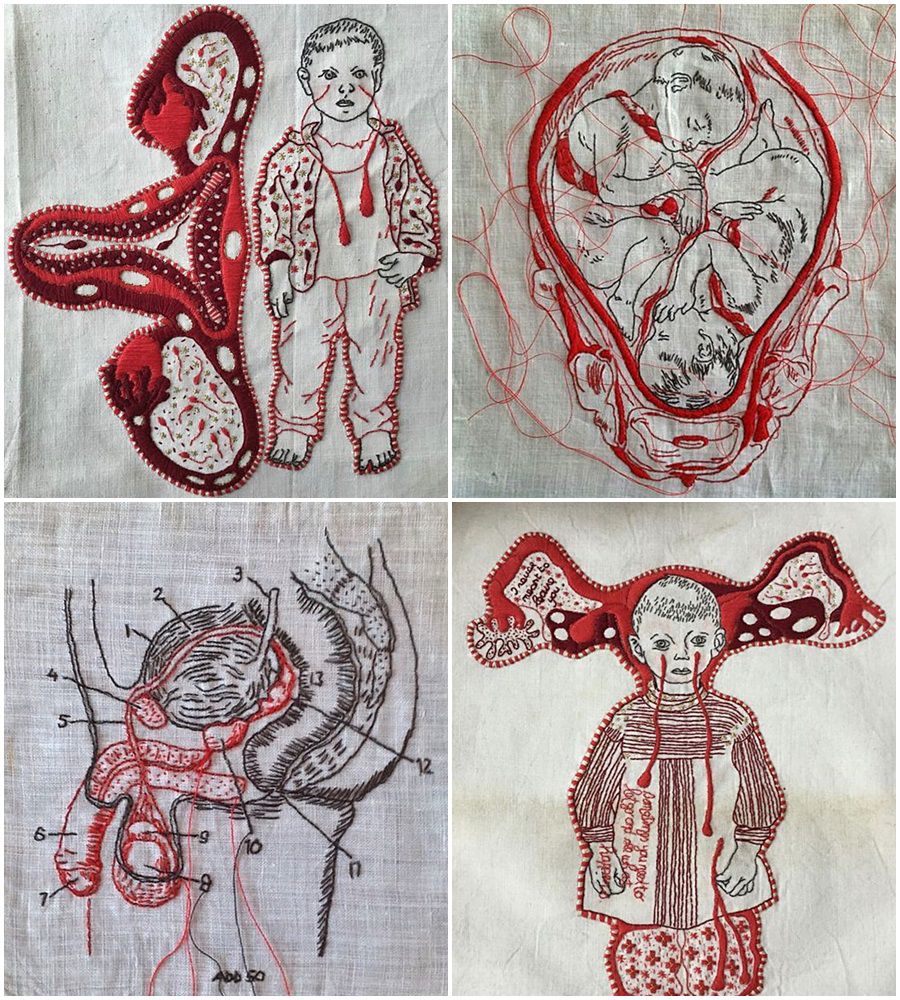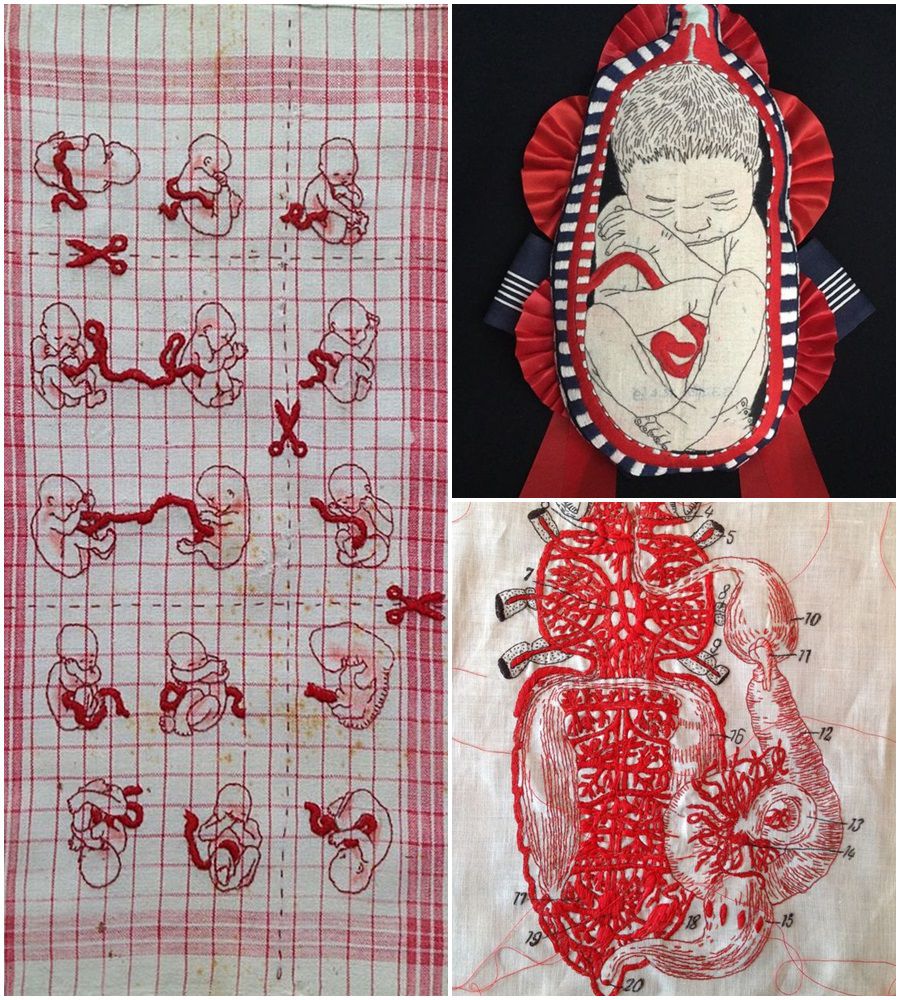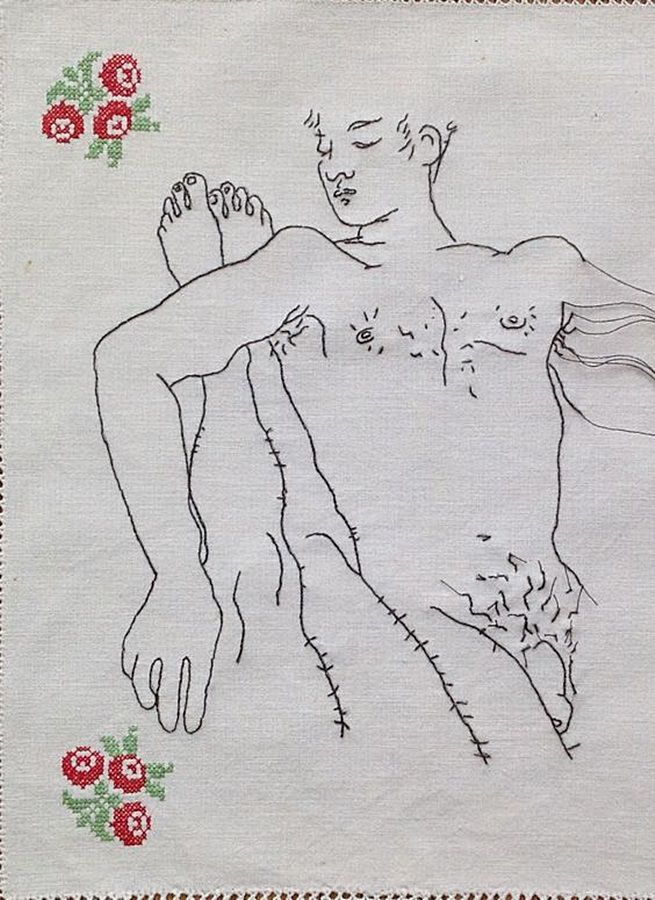 And a little more.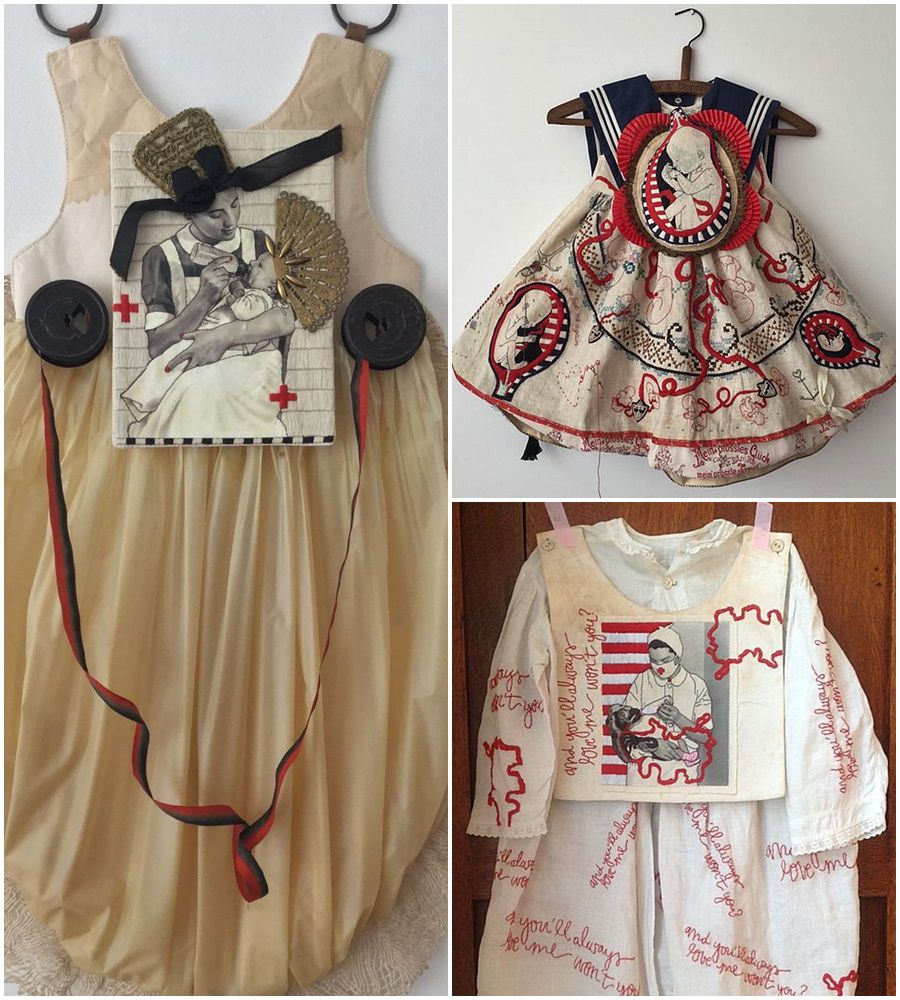 Anthea Walsh
Inspired by unique beauty and diversity of wildlife, artist Anthea Walsh creates works combining textiles, embroidery and vintage stuffed animals. They are not as static as works of taxidermists, it's like a caught moment of life, full of strength and harmony.