Startling Jewelry by Jeffrey Lloyd Dever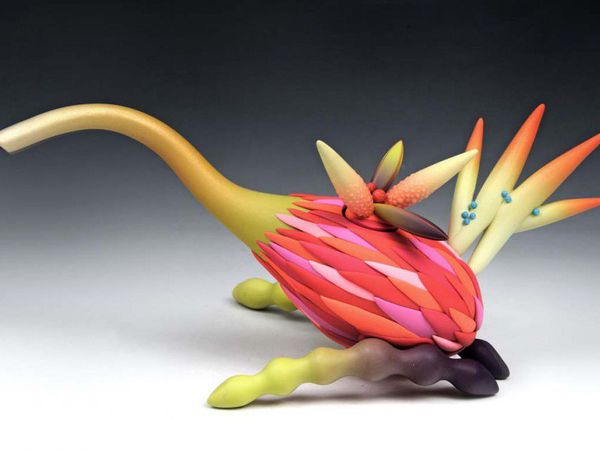 I want to share a selection of unusual and colorful jewelries and art objects. Looking at these striking and very attractive works by Jeffrey Lloyd Dever, you see a world of vivid recollections: woods, streams, hills and gardens revived in rich colours, shapes and textures. Each masterpiece made of polymer clay passes through a number of sketches before being implemented in plastic.
His jewelry can be worn by many people, they can match any mood and outfit. A stylish art object is perfect for an interior, too.