Creating an Original Summer Bracelet from Denim, Lace and Beads
Difficulty: Medium
Time: 3 hours
I'm so in love with denim this summer, I can't stop creating, and of course, I hasten to share the process of creating my new bracelet called "Delicado encaje".
 For work you need:
denim 20/4 cm
base for embroidery — adhesive interlining
lace 19/3 cm
Czech seed beads: golden No.15 and milky No.10 
pale pink Czech cut beads
ivory pearl beads 5mm
brown pearl beads 3mm
metal base
genuine leather of dark brown colour
thread, scissors, glue, and other auxiliary tools
Well, let's get down to work. Make the blank: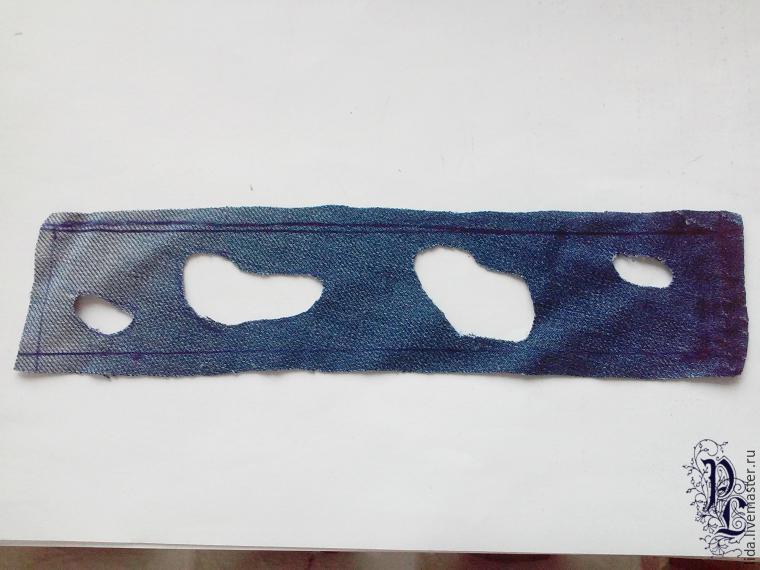 Sand the edges of the holes: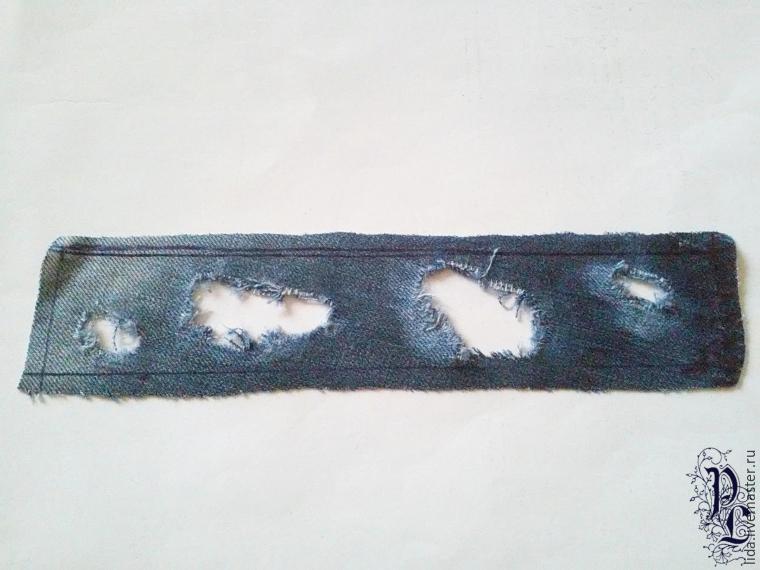 Turn over:
Apply lace, the size should be a little bit more than 19/3 cm: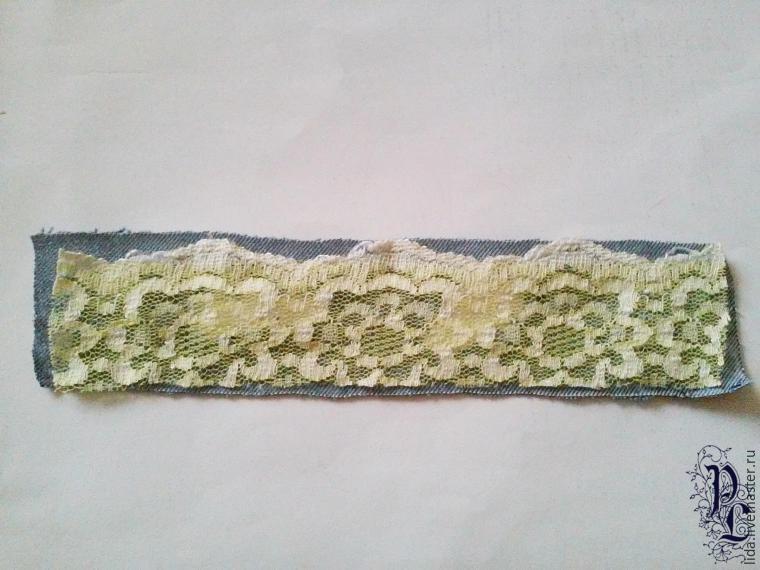 Apply adhesive interlining and iron.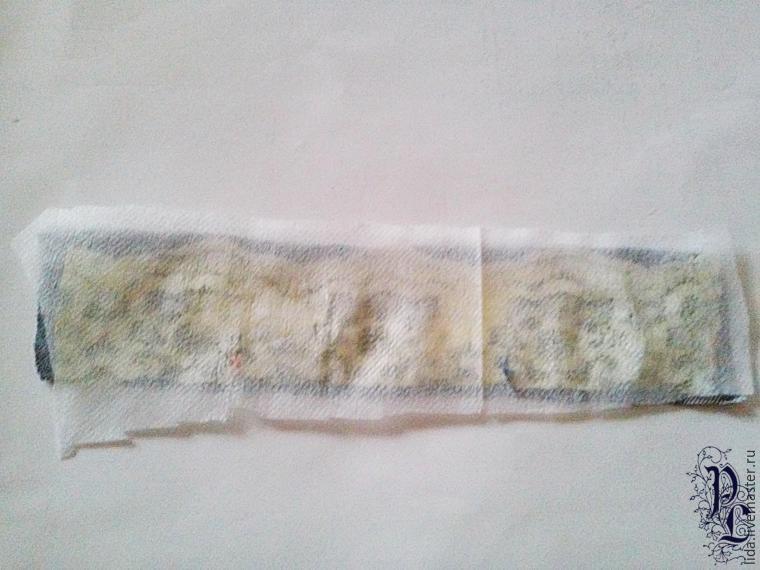 Mark out the embroidery and start with milky colour seed beads: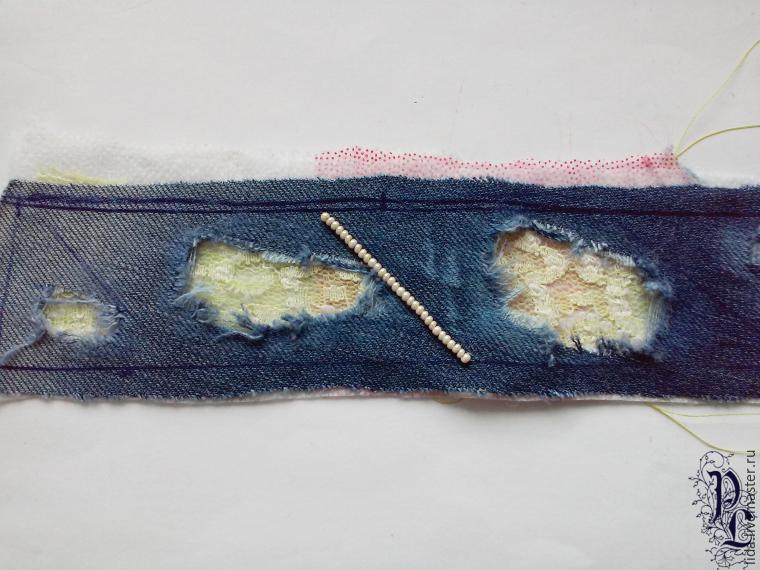 Then follow the pattern: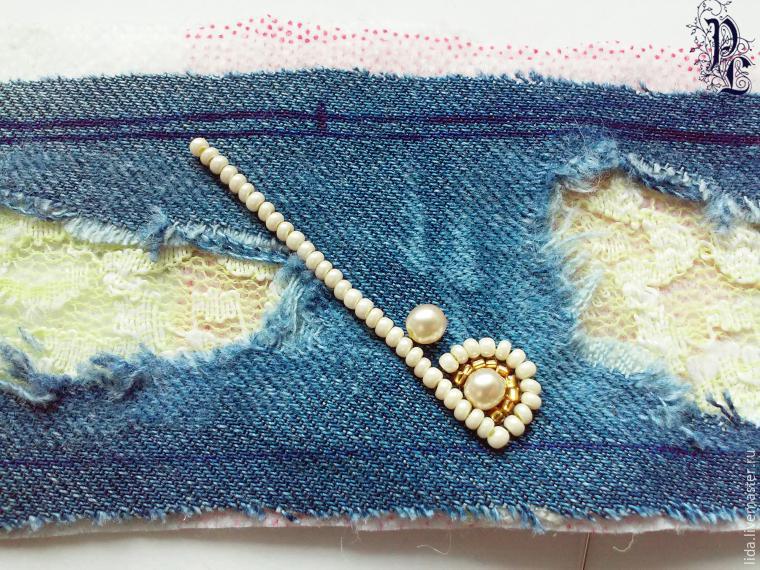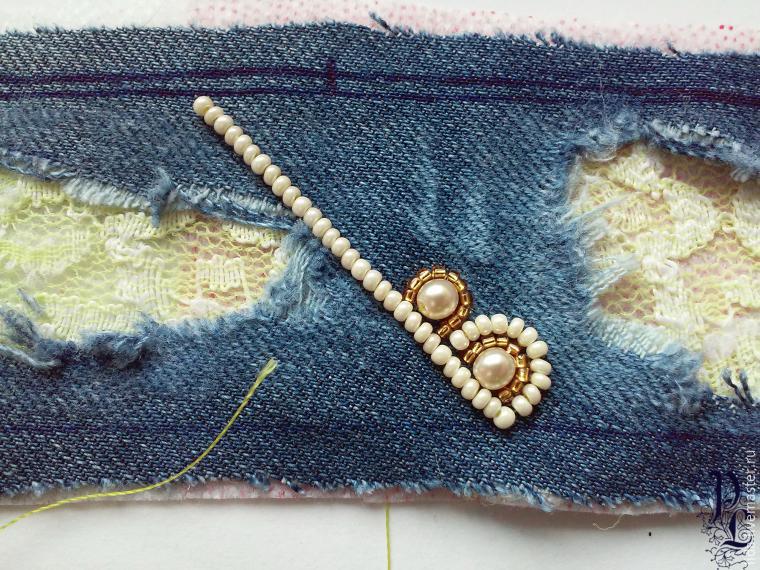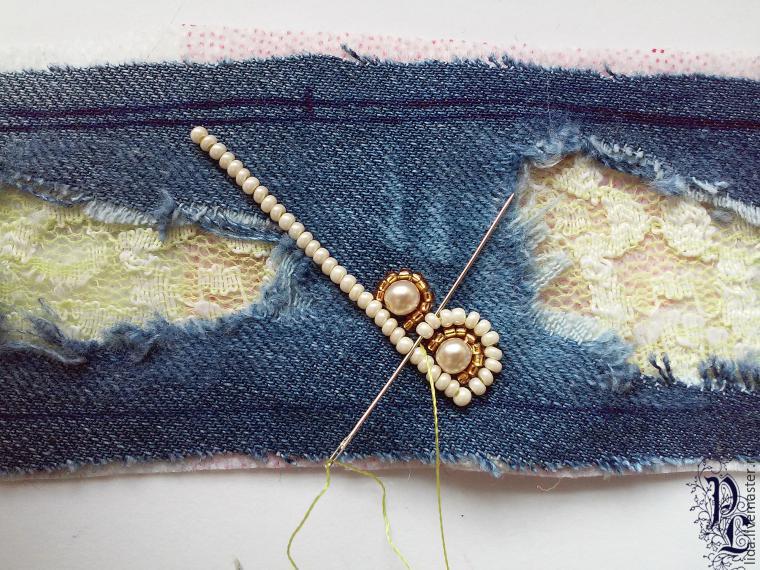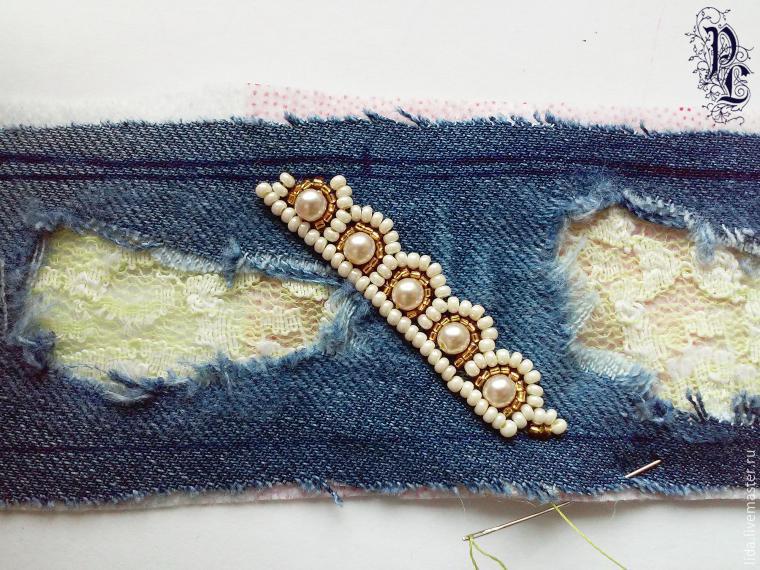 Get this, the space is equal between the elements: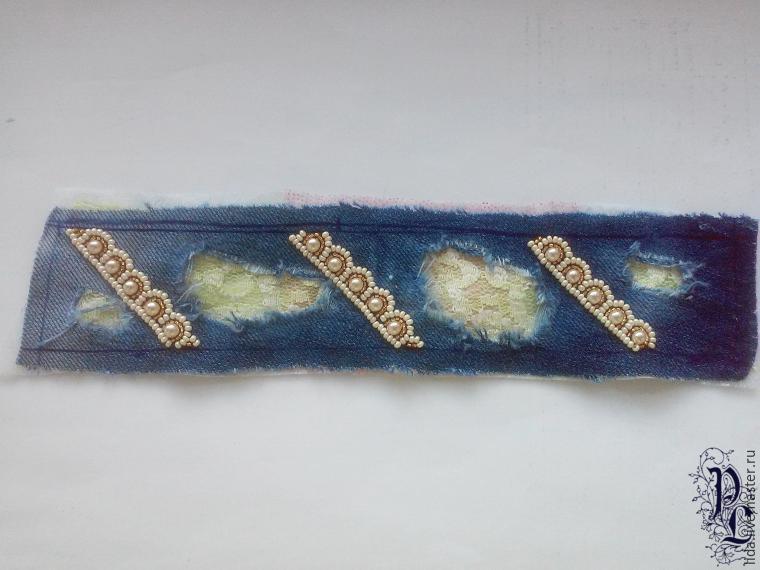 Continue: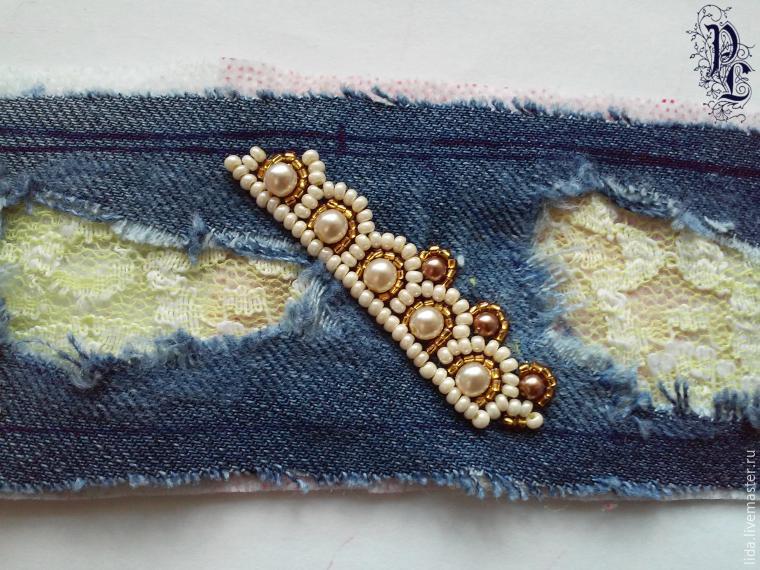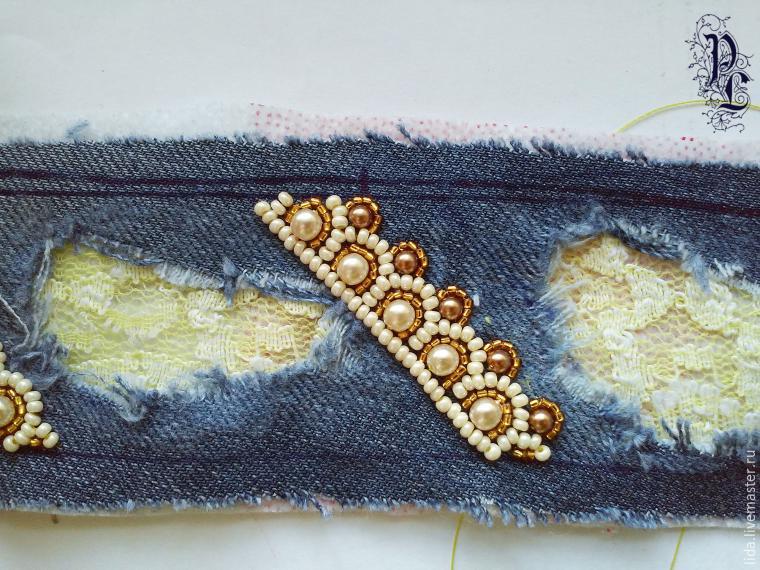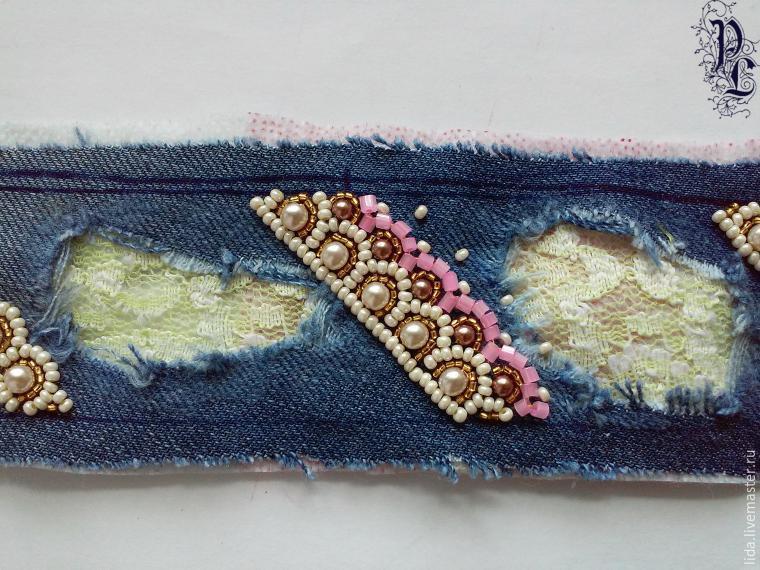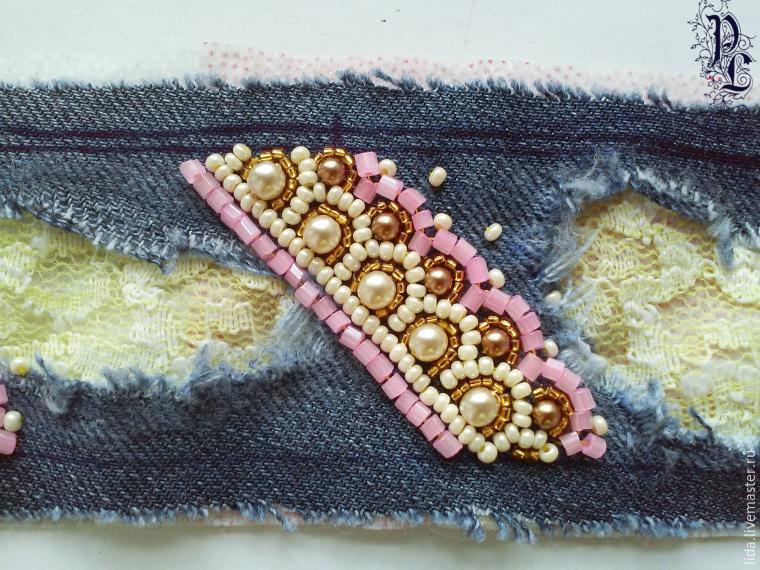 And get this beauty: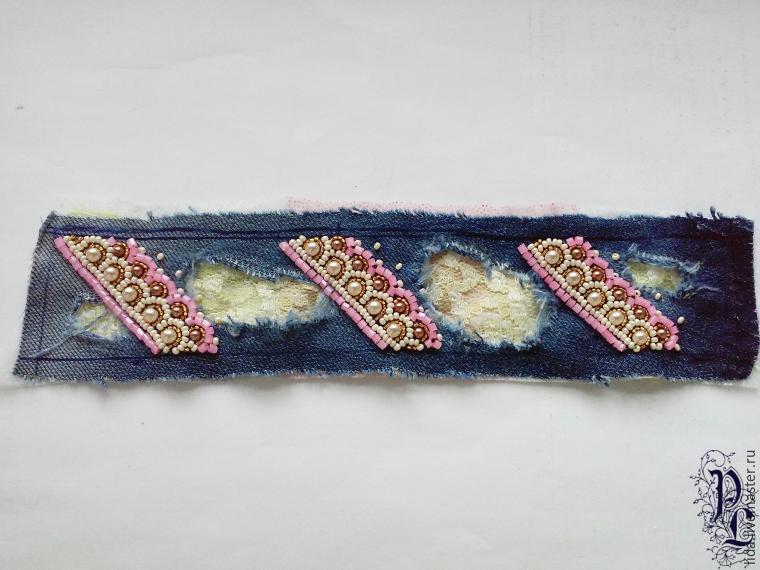 Cut off the exess: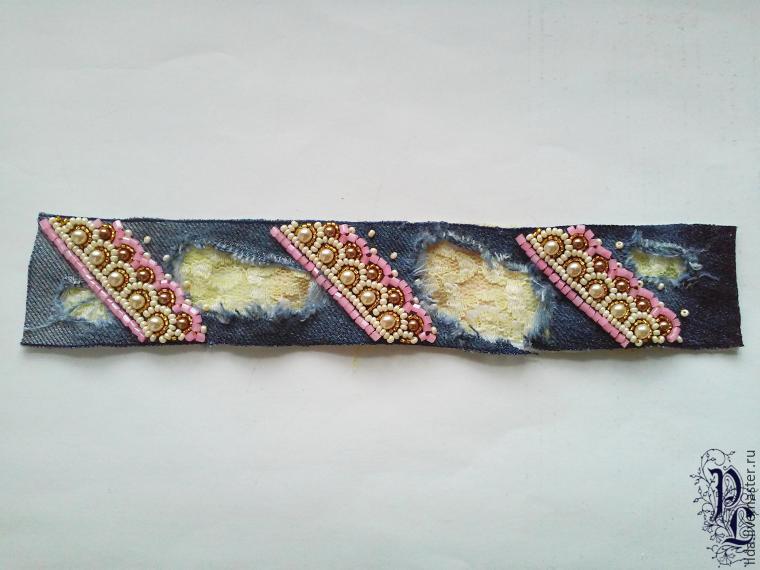 Take a metal base for the bracelet and bind it around your wreast. Then glue to the wrong side of the embroidered blank. In a few minutes, glue leather and wait for complete drying. Carefully cut off the excess.
You can start treating the edge of the bracelet with light pink cut beads: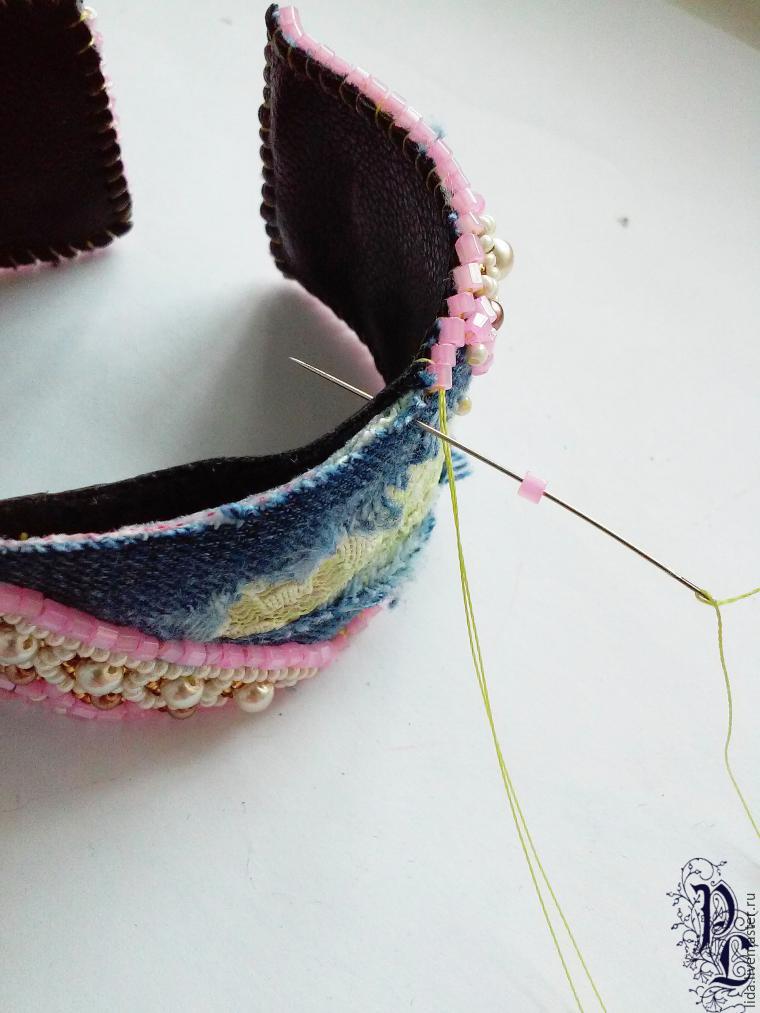 Pull the needle slightly:
Then pass the needle into the bead from right to left: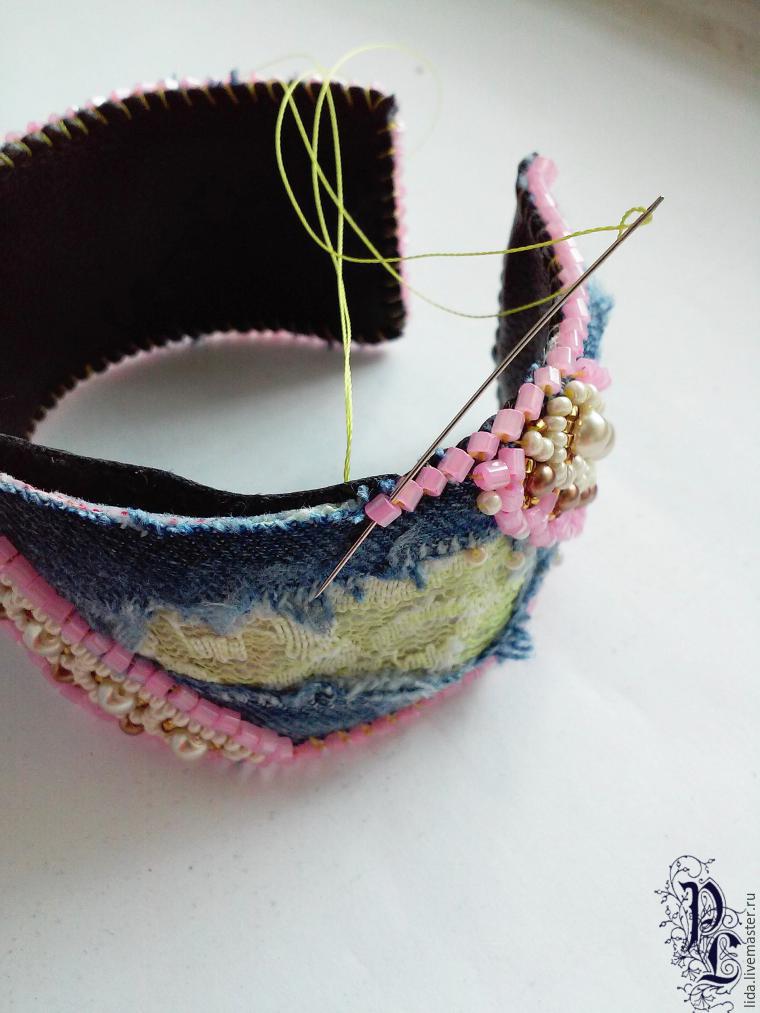 A stylish, light and romantic summer bracelet is ready!
I would be glad if you take my DIY as a base to create an original bracelet this summer! Good luck to you!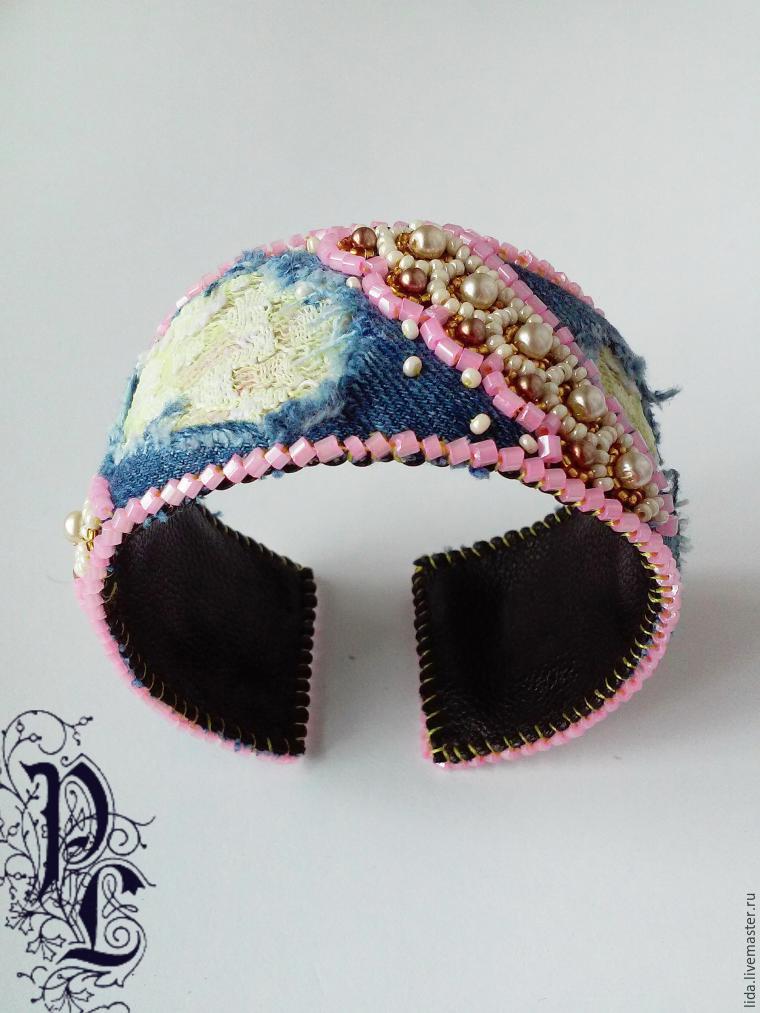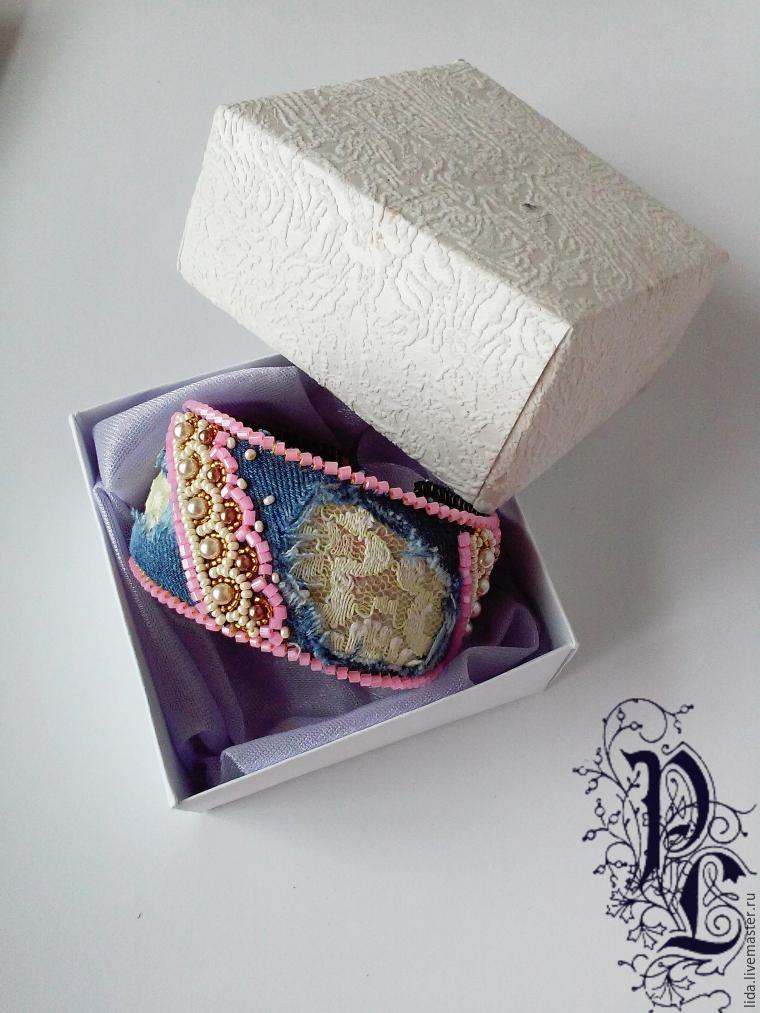 DIYs & Tutorials on the topic