How to Make a Stylish Gift Box of Cardboard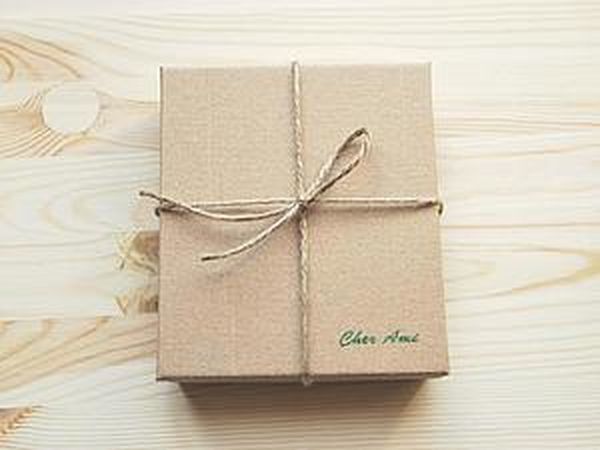 So, let's start!
The box is made of corrugated cardboard, thickness 1.5 mm.
In addition to cardboard, you need: Make a template.
The size of my box was 12.4 x 14.2 x 3.1 cm.
Please note that slant lines are different for the width and the length. Here are the"ears" of the bottom and lid, they look in different directions: Mark borders and folds from the inside (as pictured in red). Move the markup of the template on the cardboard. Cut out the triangles. Bend on the lines (I do this on the edge of the table). Glue the "ears" and stick them. The same is done with the lid, you get: I put my logo. You can write a message or decorate the lid. Put the gifts inside and tie with cord. Admire the result :) I like that this box can pack a present for both men and women :)
Thank you for your attention!
If you have any questions, I'd be happy to answer.
DIYs & Tutorials on the topic