Floral Wreaths in Hoops By Olga Prinku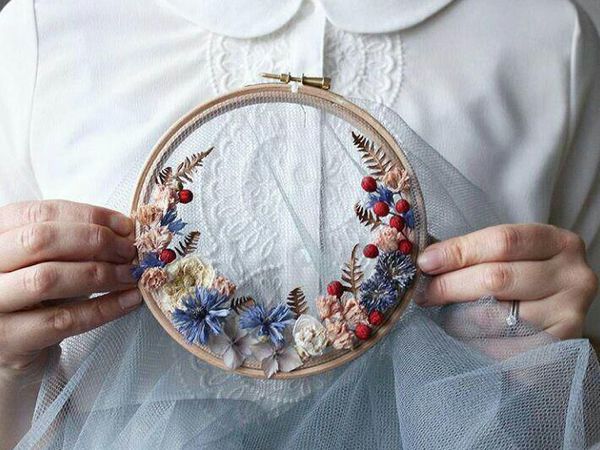 Olga Prinku from UK loves knitting and is found of floral design. At some point these two hobbies came together in very original and beautiful interior compositions. It all started with the fact that Olga йs fond of creating interior wreaths from natural materials. She used an ordinary sieve. After a successful experiment Olga thought that such decorations will look great with not only fresh flowers, but dry also. And here we see the wonderful кesults of her labour: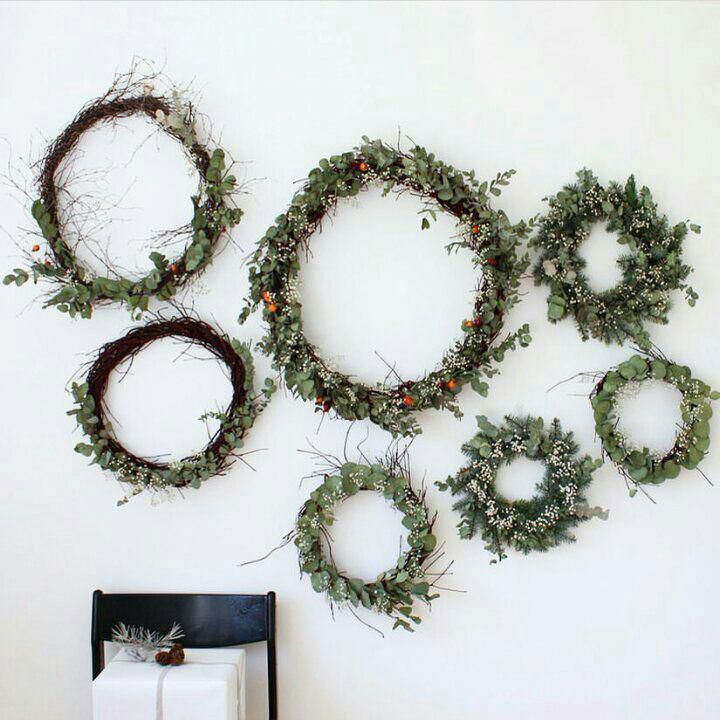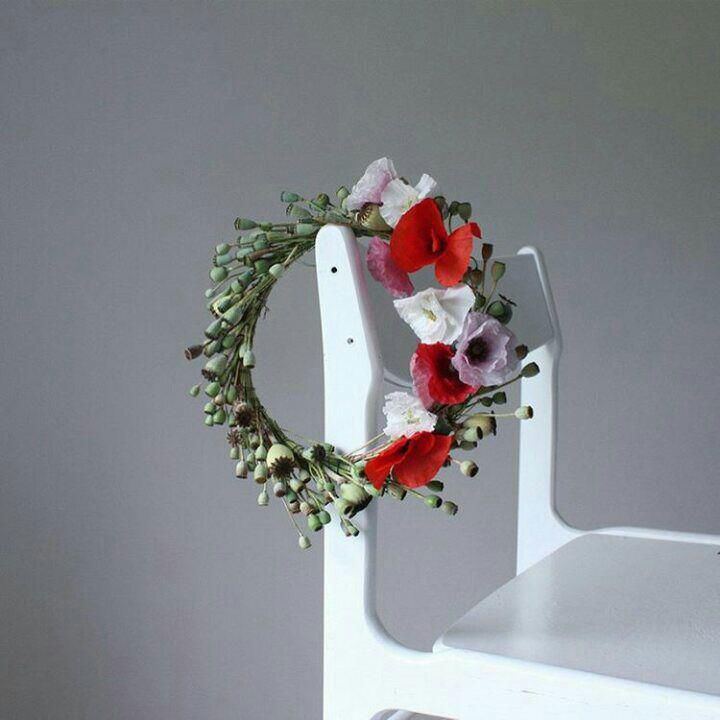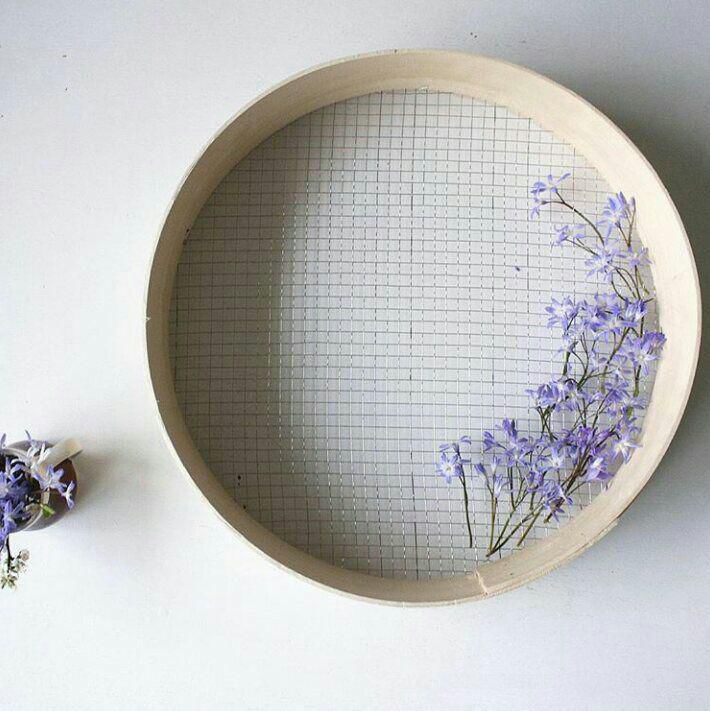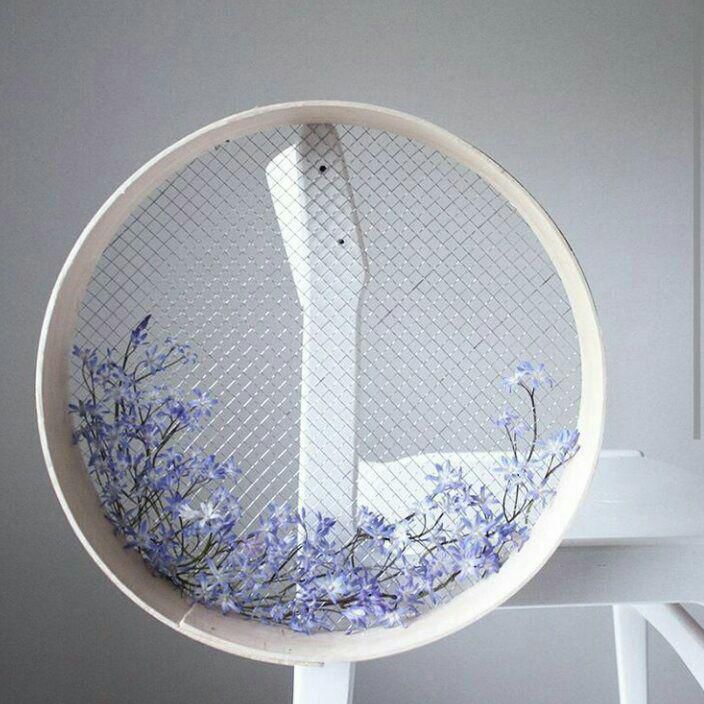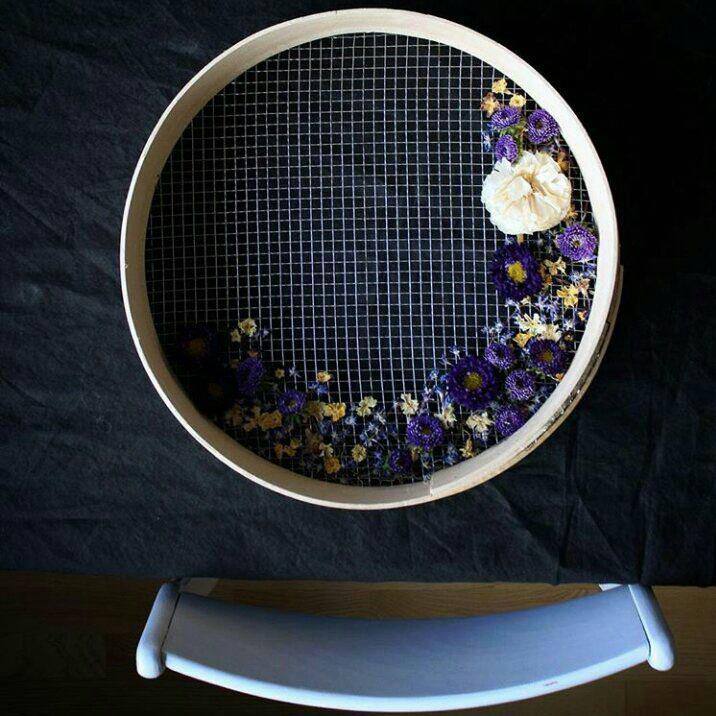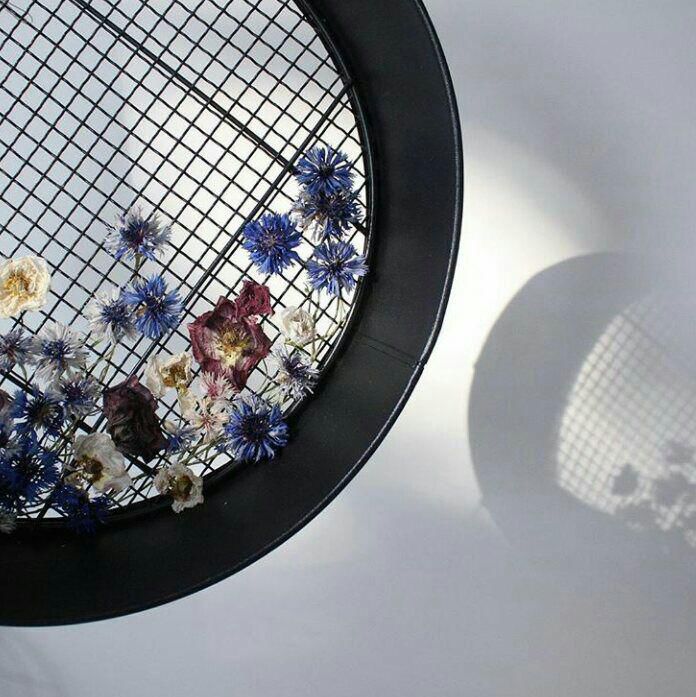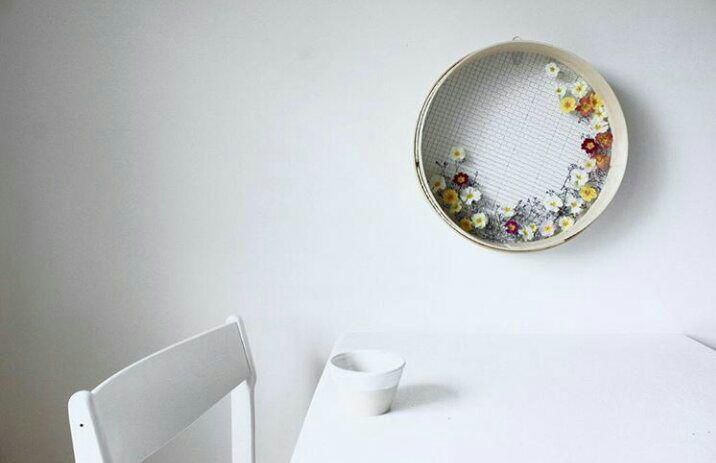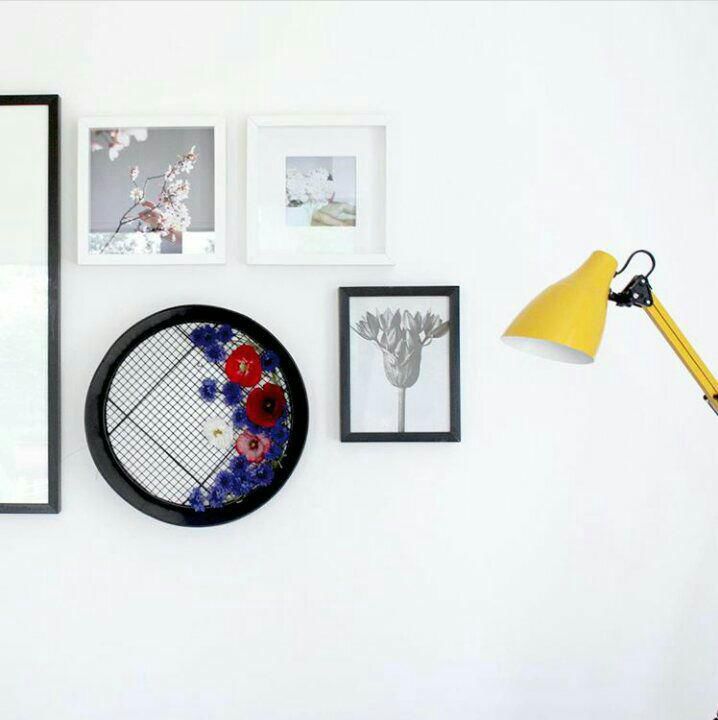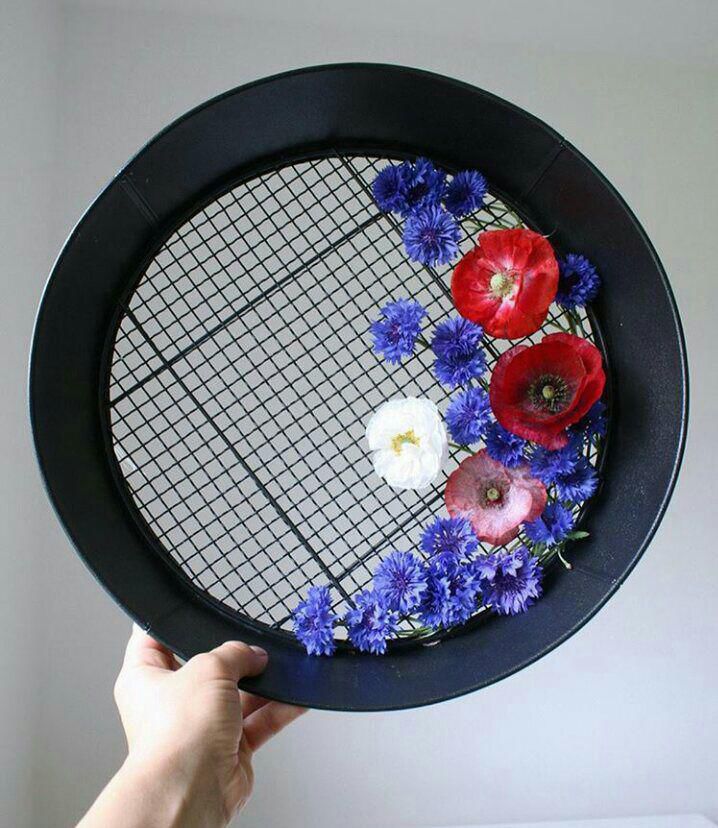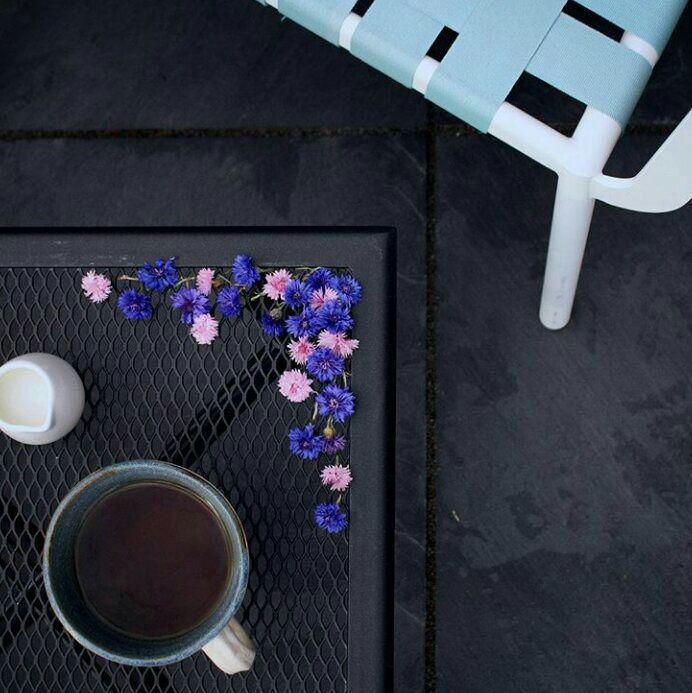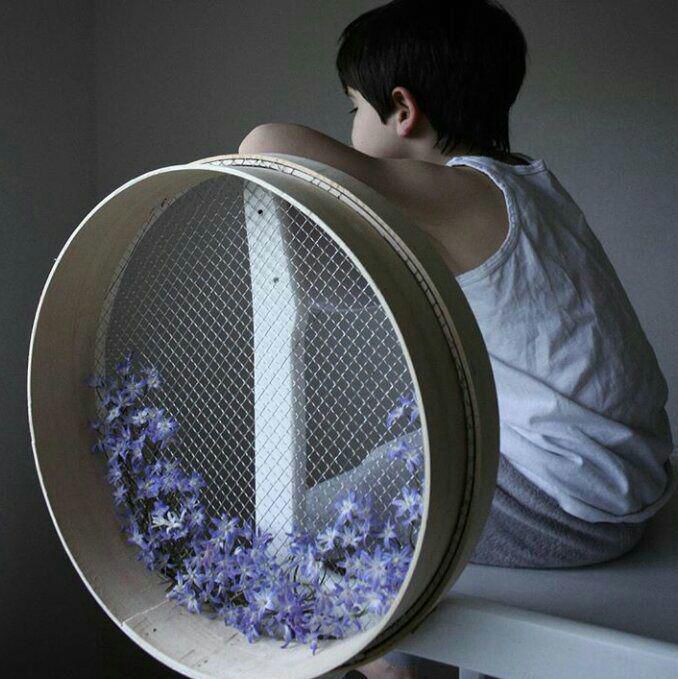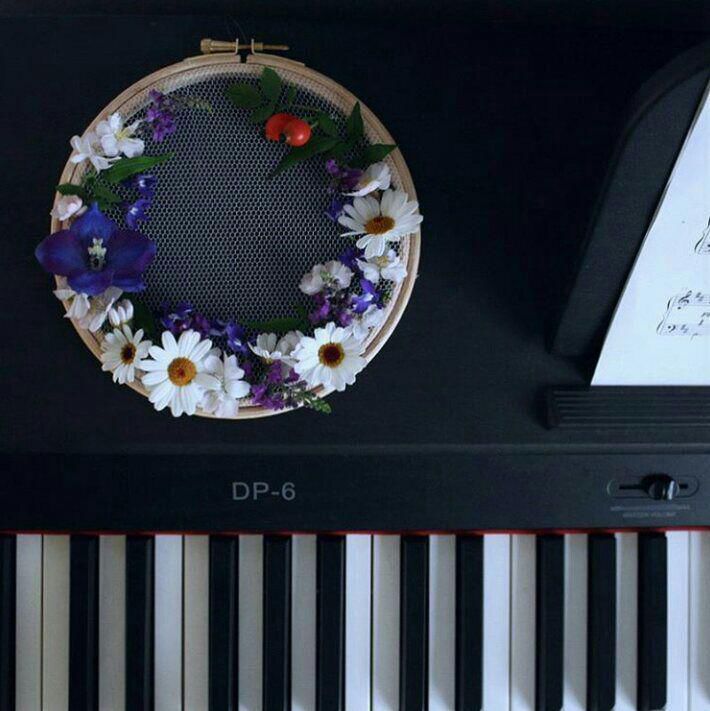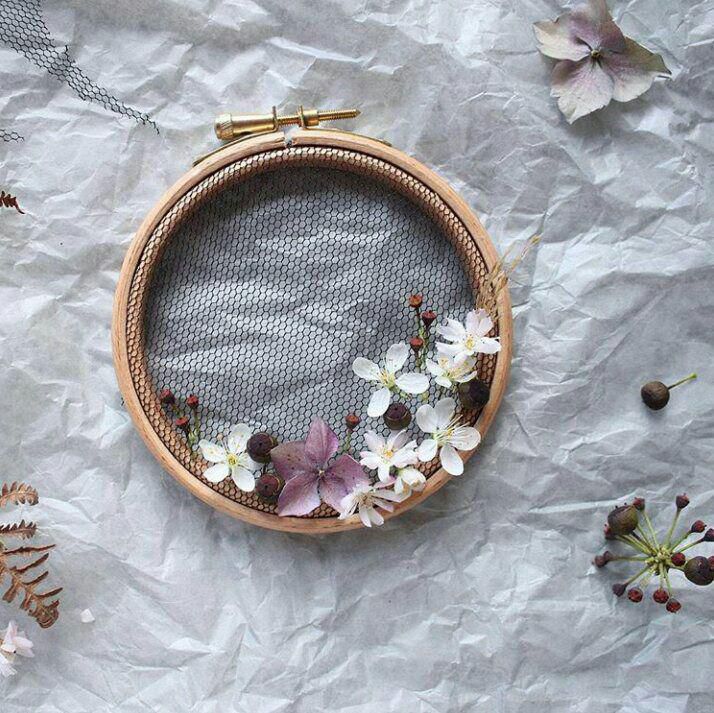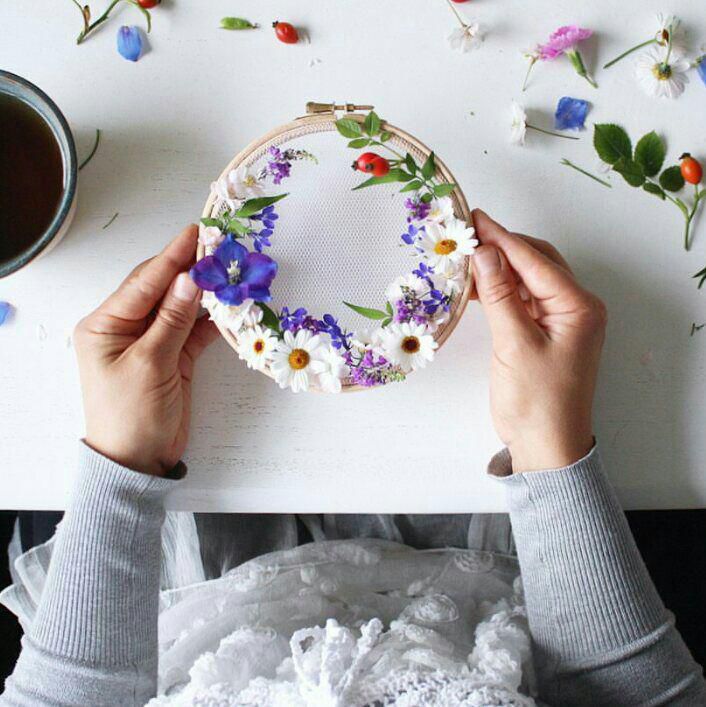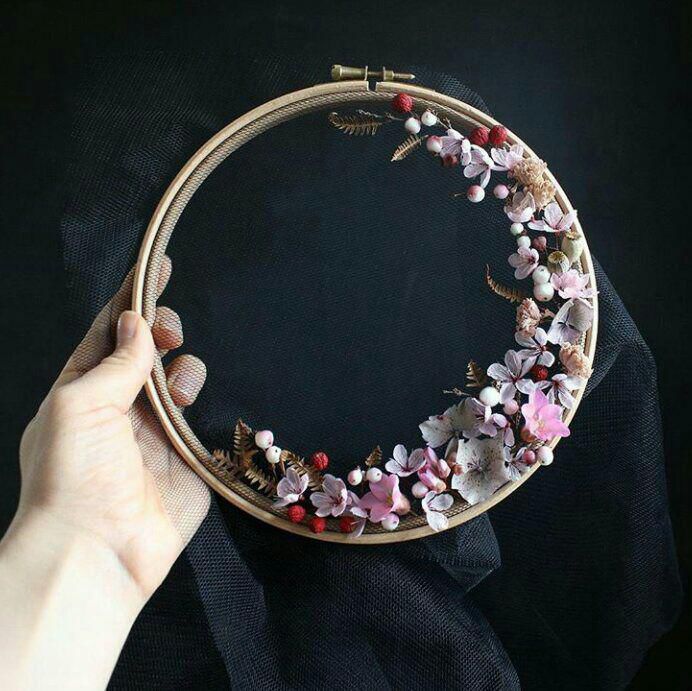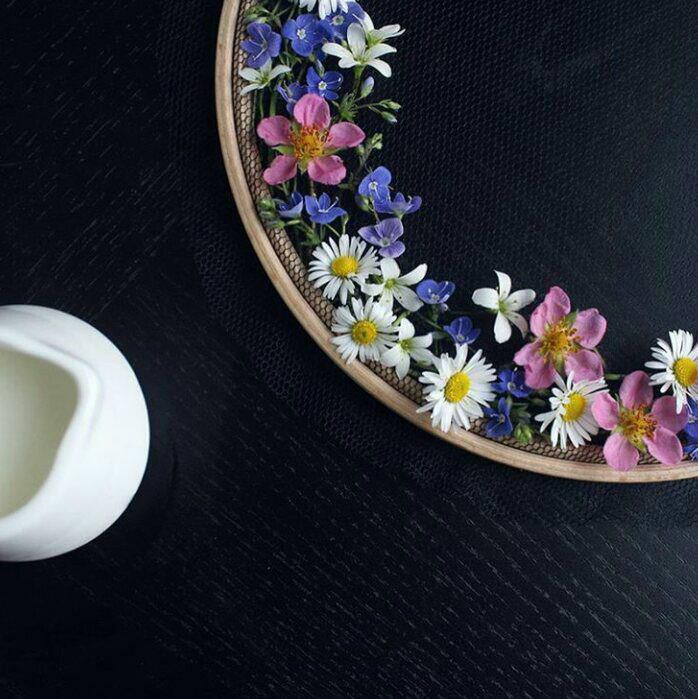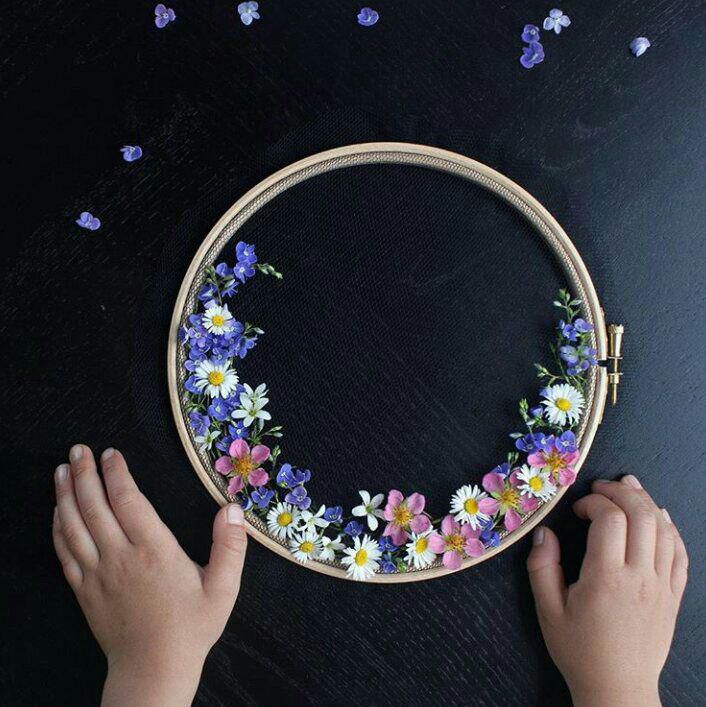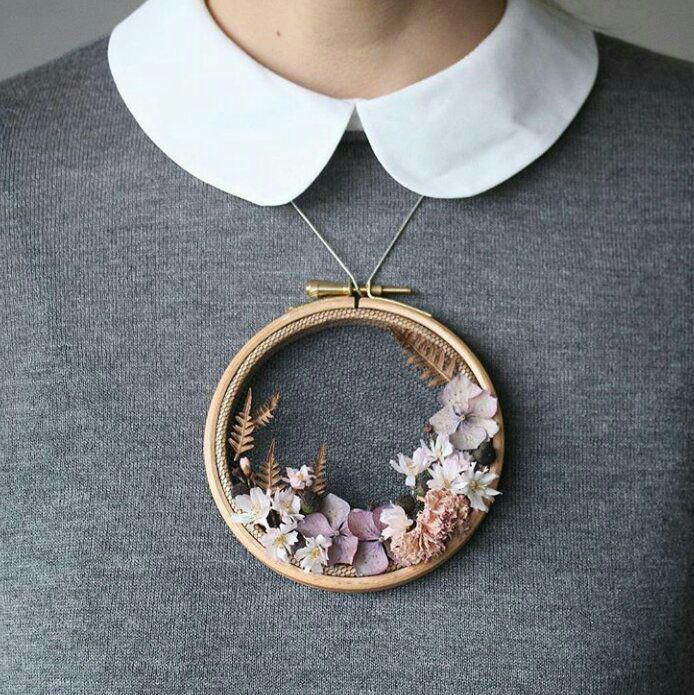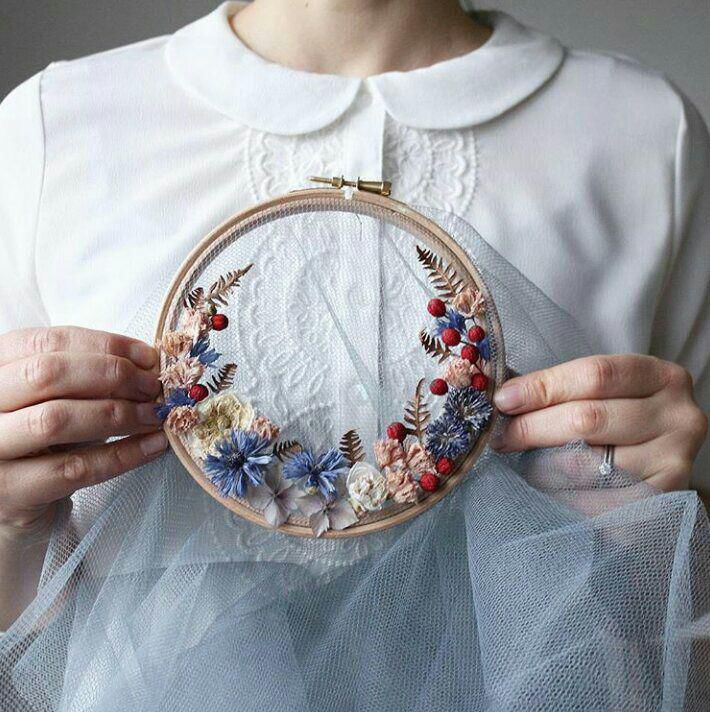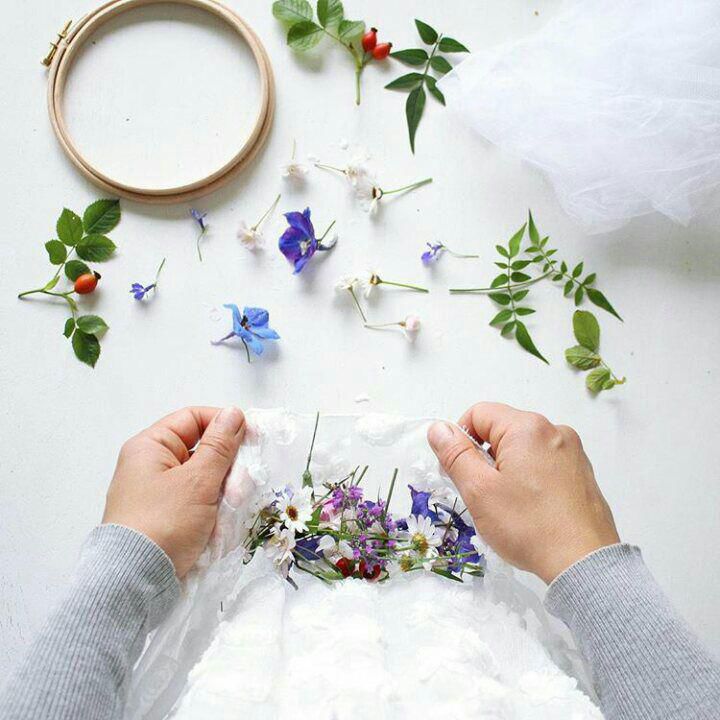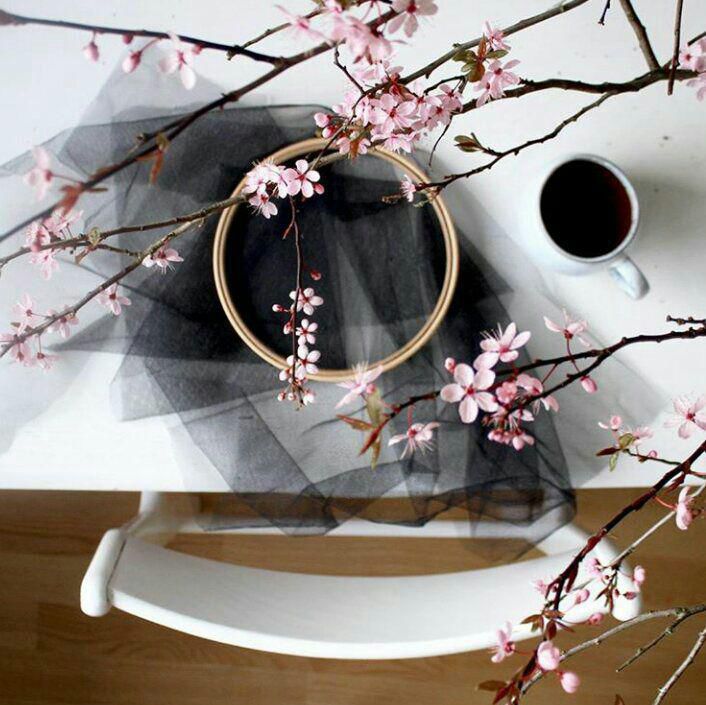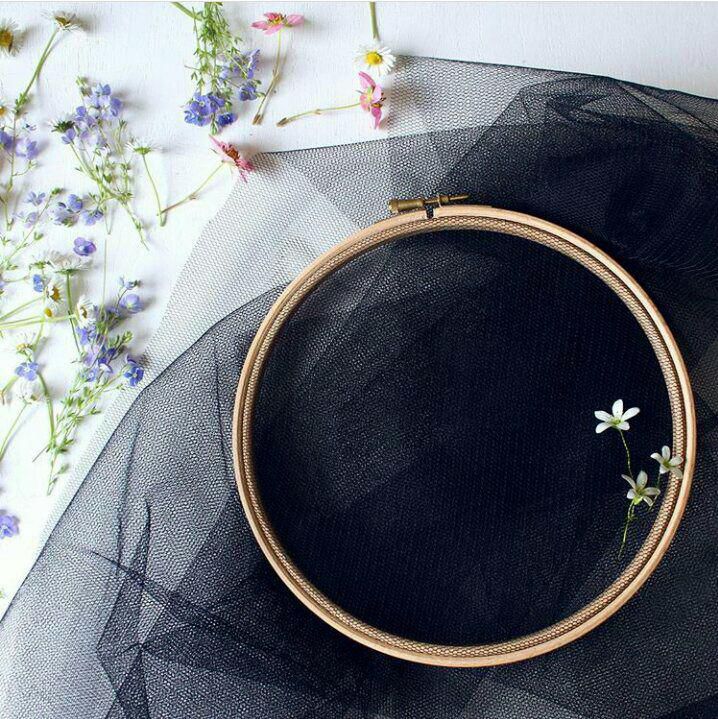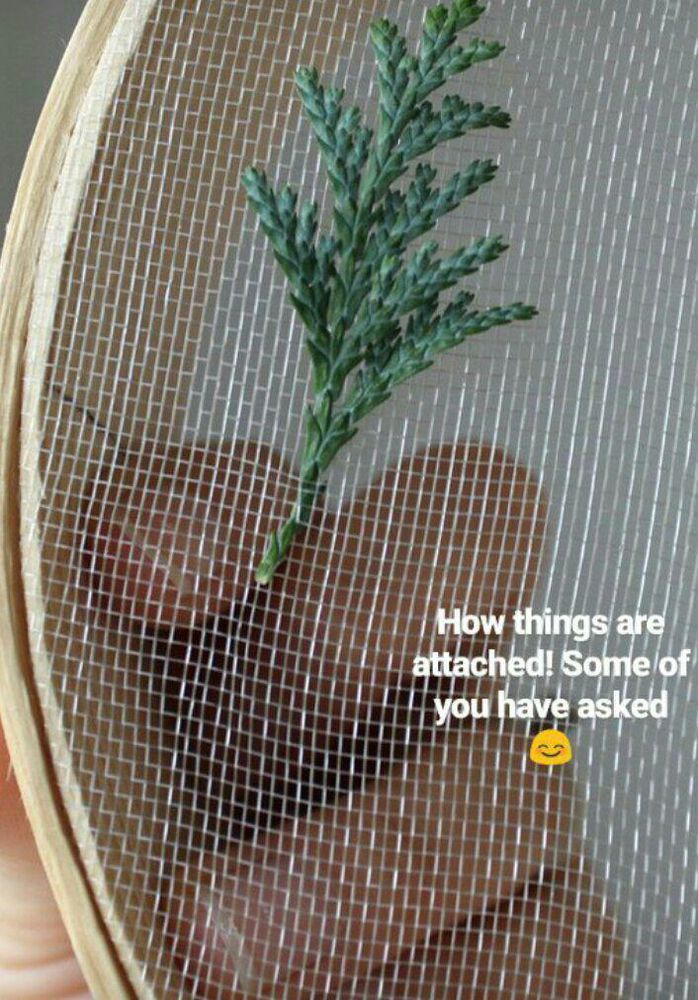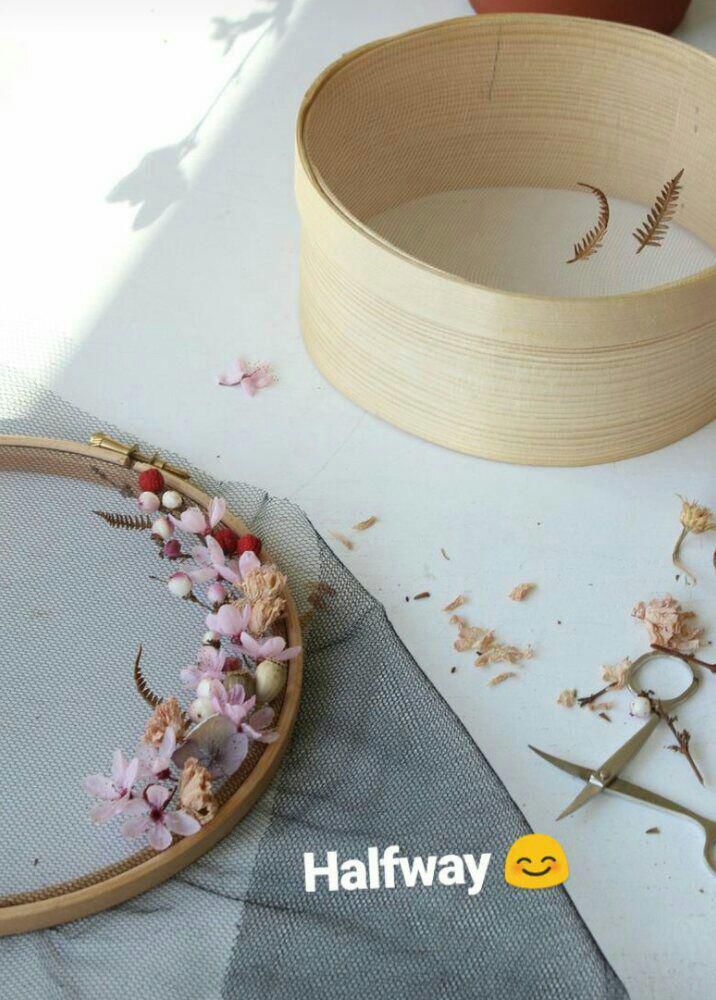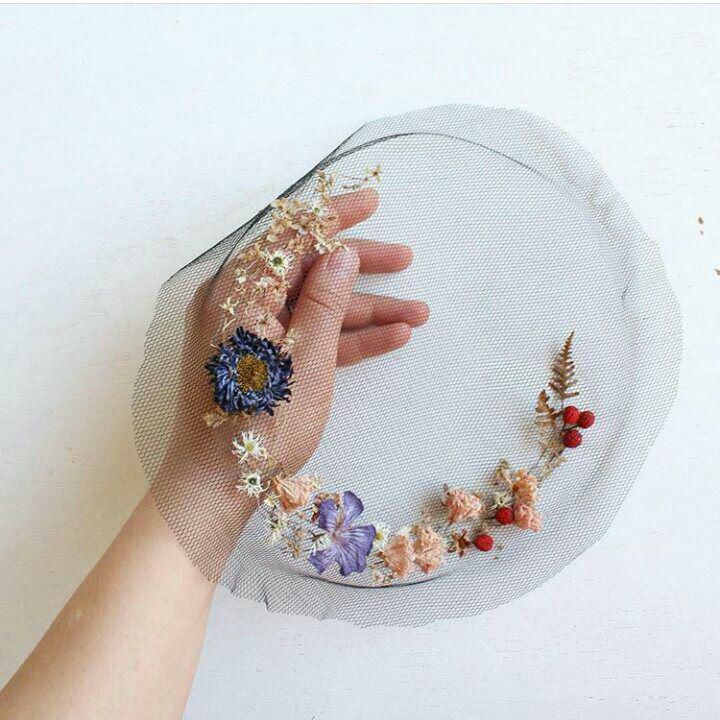 Perhapsyou will want to repeat it. :) Thank you for your attention!
Elizabeth (craft lavka)