DIY Cute Magpie Key Holder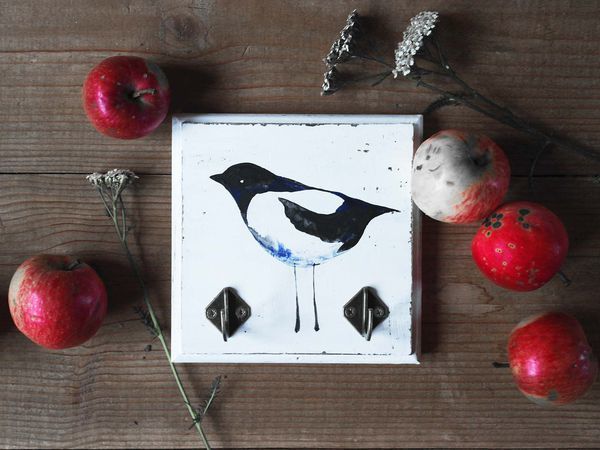 Today I want to tell you how to make a key holder on your own.
You need:
- wooden blank
- paint (I always use tempera)
- white acrylic paint
- brush
- acrylic varnish
- sandpaper
- hooks for hangers + screws
- fasteners + screws
- screwdriver Carefully sand the surface. Then paint the surface. To age the blank, rub it with wax. And paint with the white acrylic paint over. After drying, sand the blank where you want to make it shabby. Now mark places for hooks and fasteners, and drill to fix them. Finally! The blank is ready for painting. Take a pencil, brush and paint an image. Well, something like that. It turned out a bit like a penguin. Perhaps it's a pinguin magpie:) Fasten the hooks, varnish all. Ready!) Options with other birds: If you liked the DIY, please Like.
Thank you for your attention! :)
DIYs & Tutorials on the topic