How to Easily Make a Delicate Boho Bracelet from a Ribbon and Beads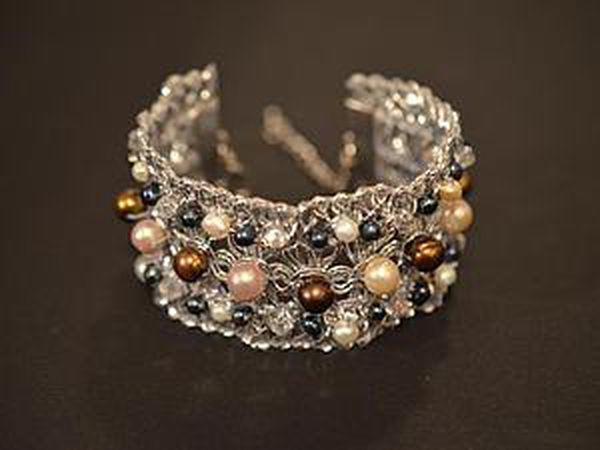 Embroider this unique blacelet for yourself or as a gift!
Using the idea, you can make a headband or choker.
You need:
1. Ribbon. A small piece, the size of your wrist.
2. Beads, rhinestones.
3. Findings.
4. Sturdy thread.
5. Needle.
6. Scissors.
7. Pliers. Carefully sew beads along the pattern. Add some more to the edges. Proceed to the edges. If the ribbon keeps its shape, it's ok. If not or the backside is rough, glue a lining.
After that, fix the findings. Voila! The bracelet is ready! DIYs & Tutorials on the topic