I want to share my experience.

1. Get inspired and paint a template. Stretch paper on a subframe.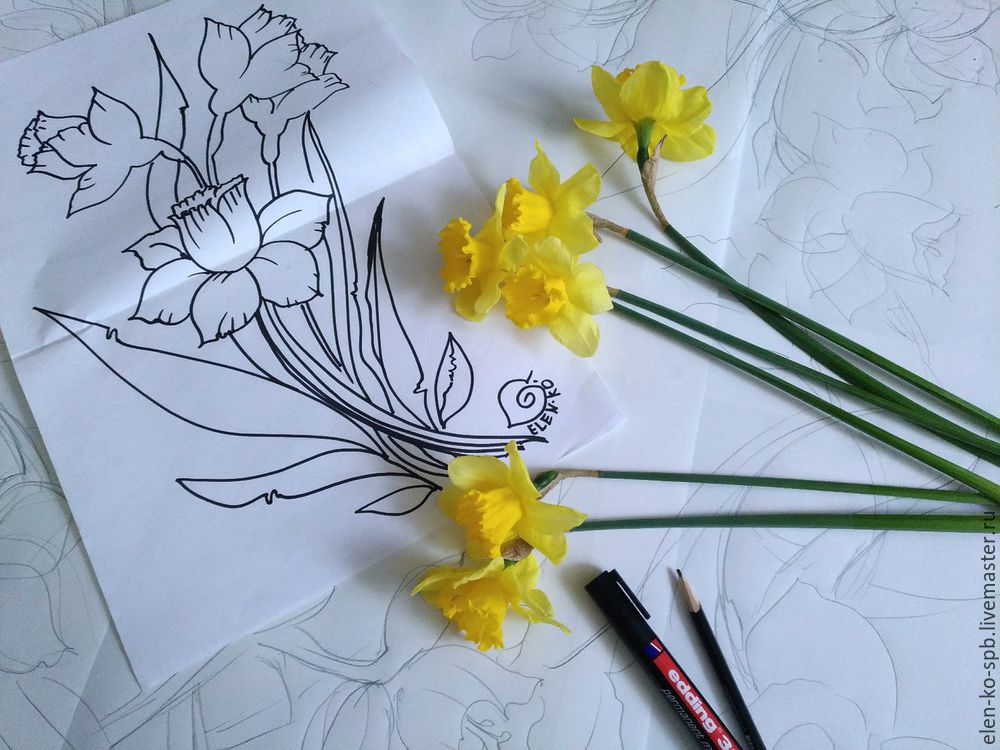 2. Wash, iron and stretch fabric on the frame. The fabric needs to be as tight as a drum!
3. Mix reserve with a stick or pencil, as pigment settles at the bottom of the jar! If the reserve is thick, dilute it with petrol! Pick some with a syringe into a glass tube.
4. Outline the pattern with reserve. Do not hurry (at a certain speed!). Dry with a hairdryer and check the pattern: there should be no gaps of the outlines. Check it with a clean brush and water and fix.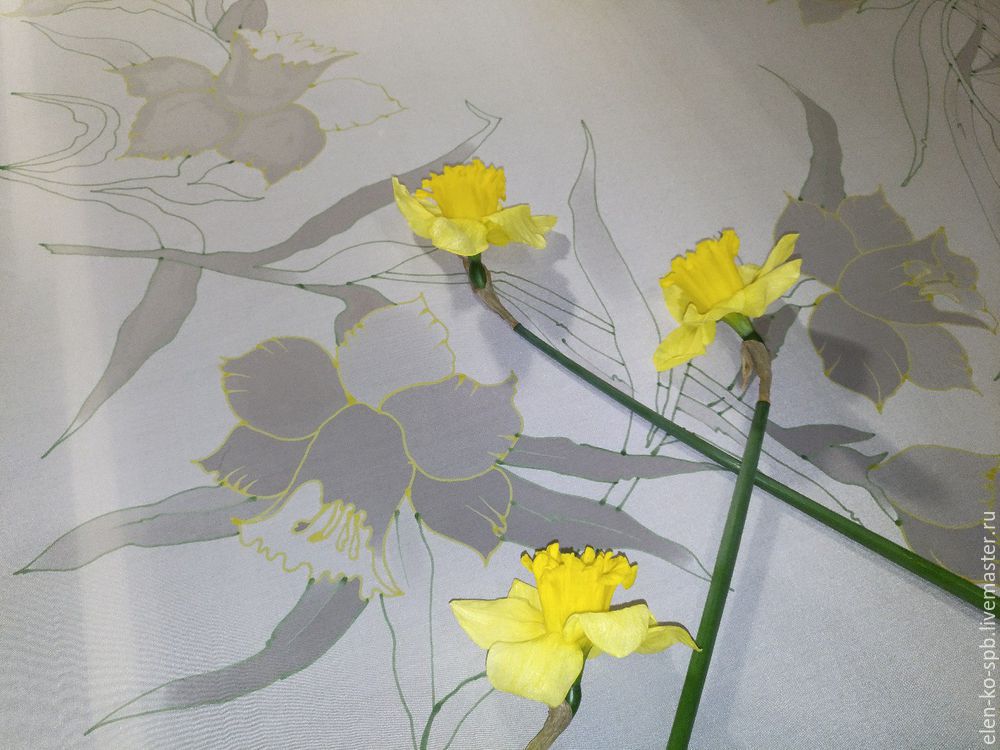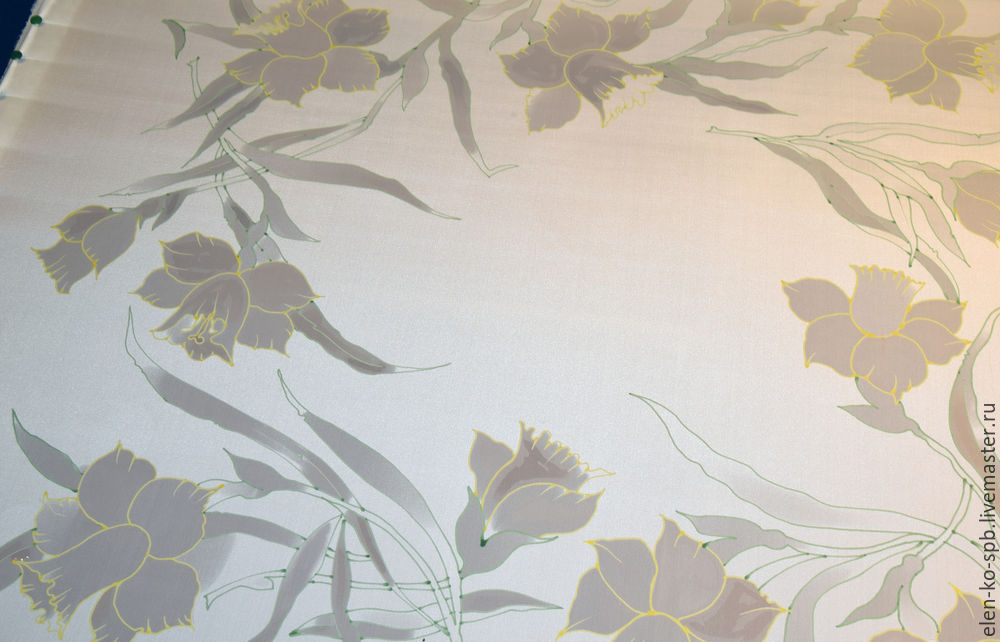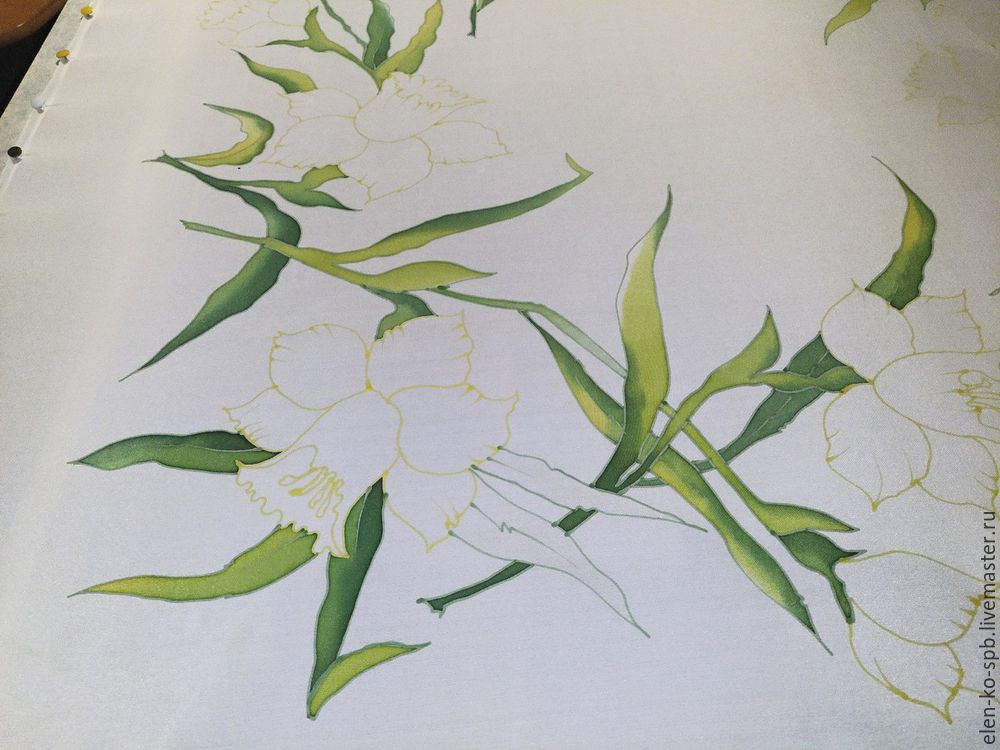 5. Paint and paint, start with a light colour. First with image, then the background.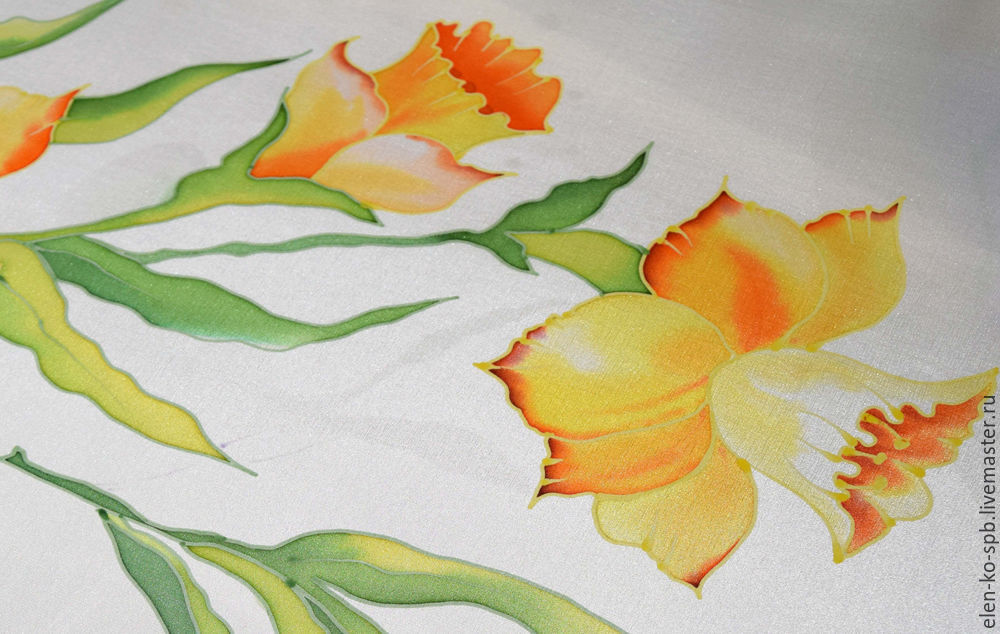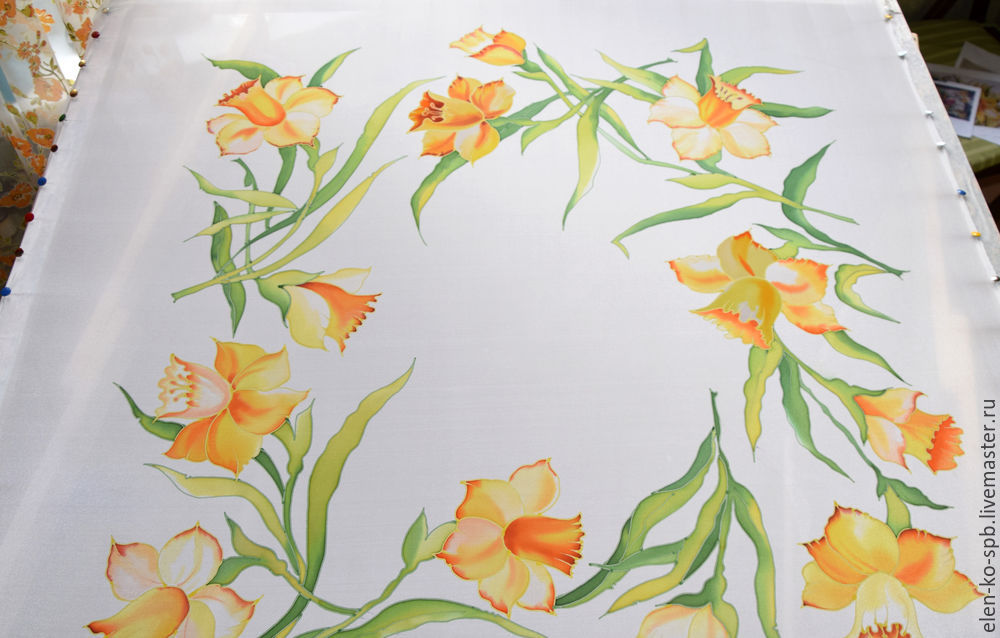 5. Background is moistened with clean water before painting, wait a bit and start.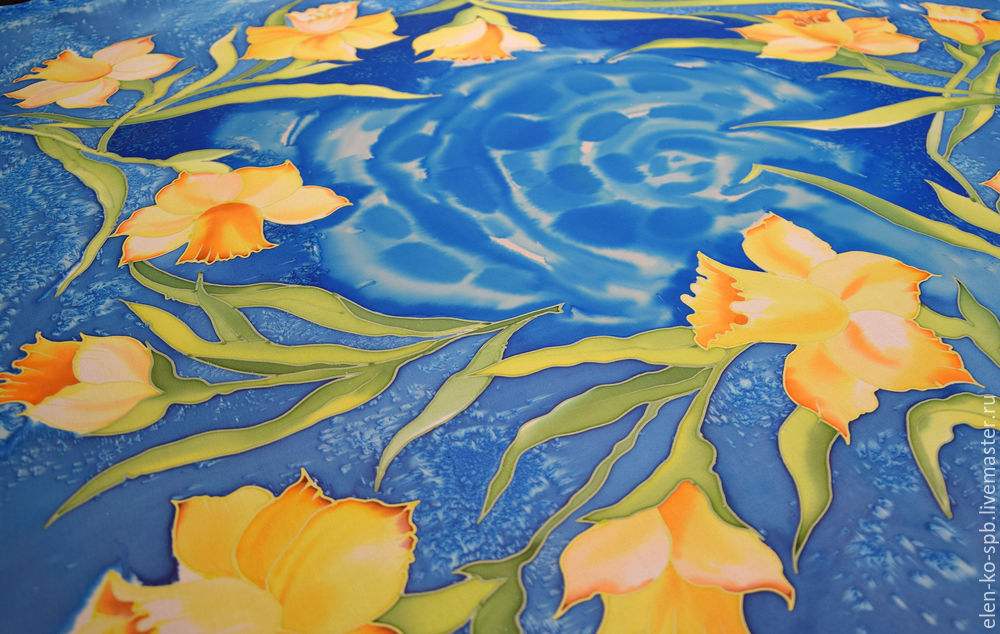 6. Sprinkle the background with fine salt until i is still wet.
7. Dry it on the frame for a day, remove and put in a steamer for an hour.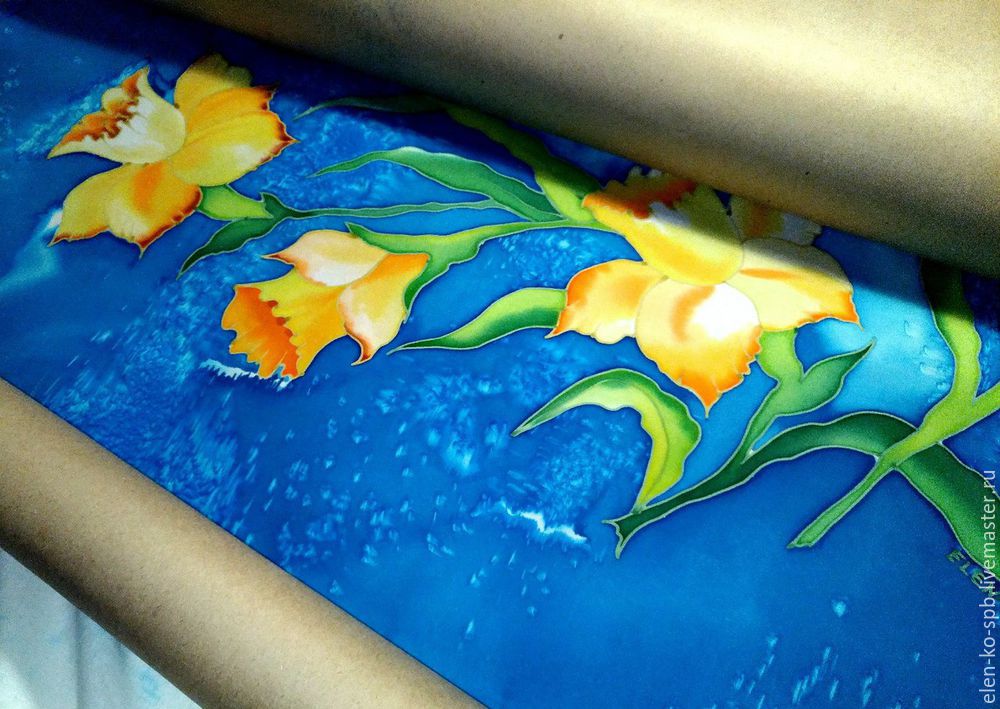 8. After that wash it in warm water with liquid soap, gently, without twisting and pressing: salt and the excess of paint will wash off. Iron the damp cloth, dry with the iron.
9. The edges are sewed manually with a trim.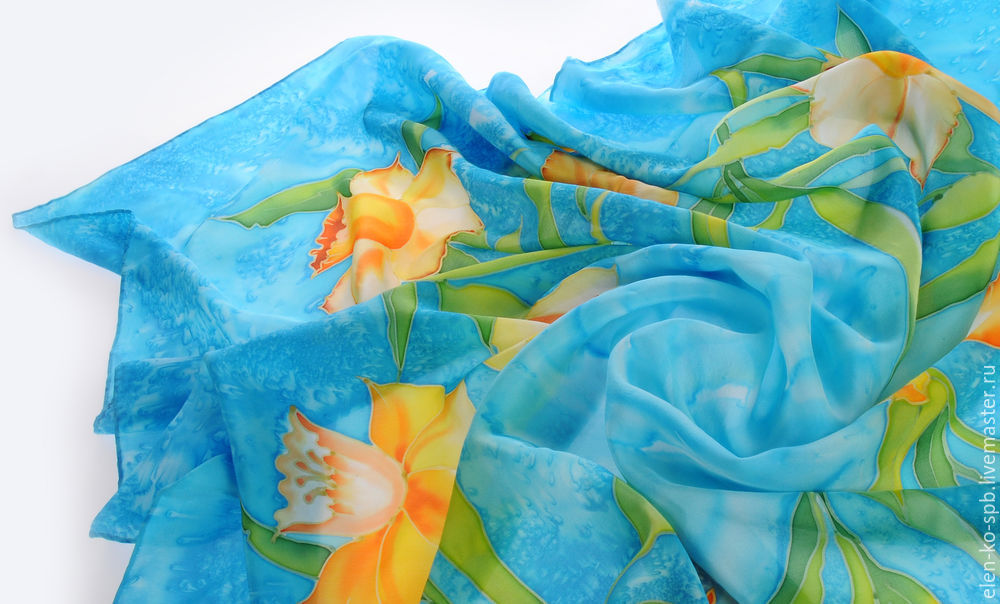 * Cold batik is painting fabric without the use of hot wax.
Good luck in your creative work!
DIYs & Tutorials on the topic