A Great Idea to Decorate a Boring Table Lamp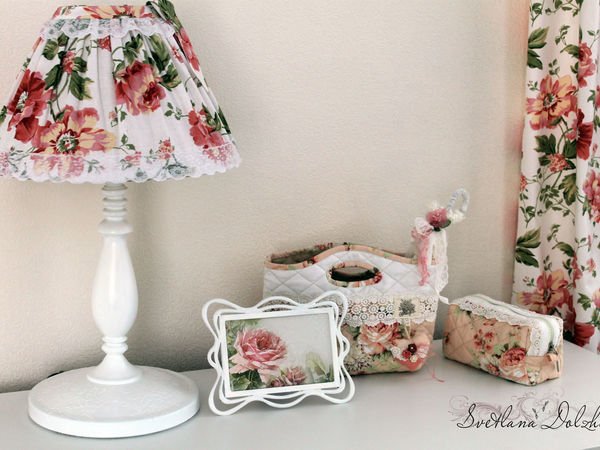 In this master class, I'll tell you how to decorate a table lamp. I finally decided to upgrade my lamp:) I hope you will be interested :)
You need:
1. Lamp with a shade.
2. Cotton (any fabric that you like).
3. Lace.
4.Texture paste.
5. Palette knife or unnecessary discount card.
6. Acrylic paint.
7. Brush.
8. Lace.
9. Glue gun.
10. Stencil.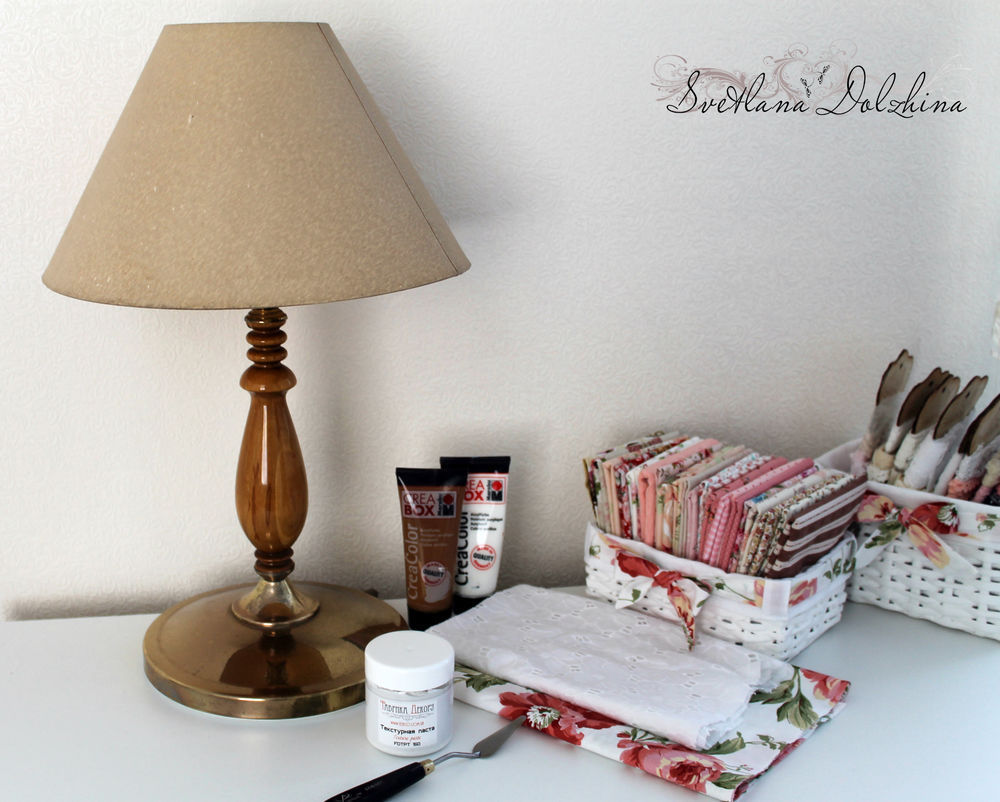 Unscrew the lampshade from the leg.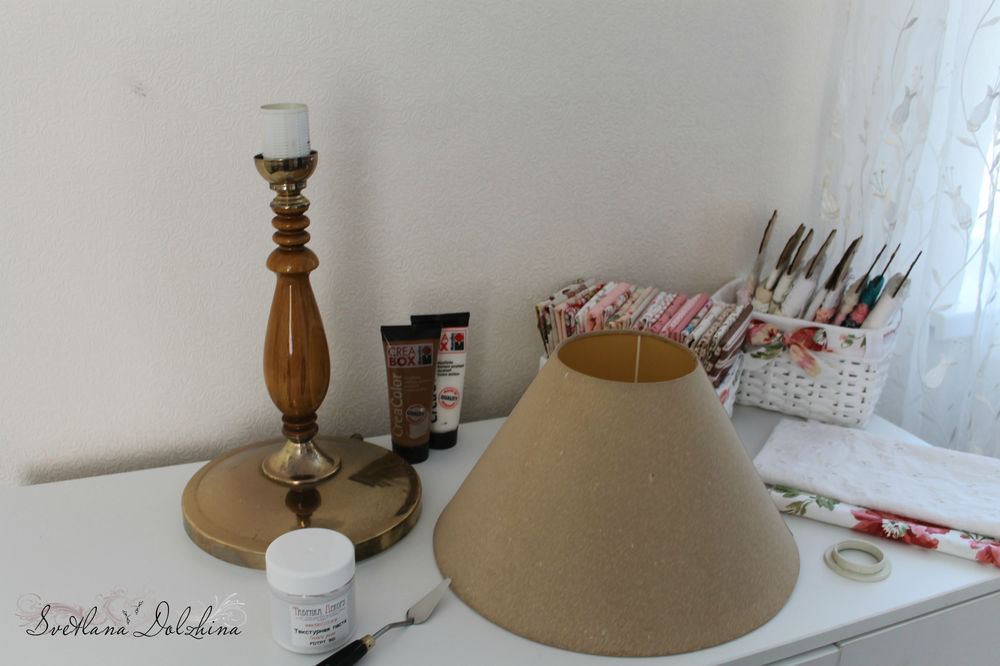 Ssandpaper the entire surface of the leg, remove the dust. The surface must be clean.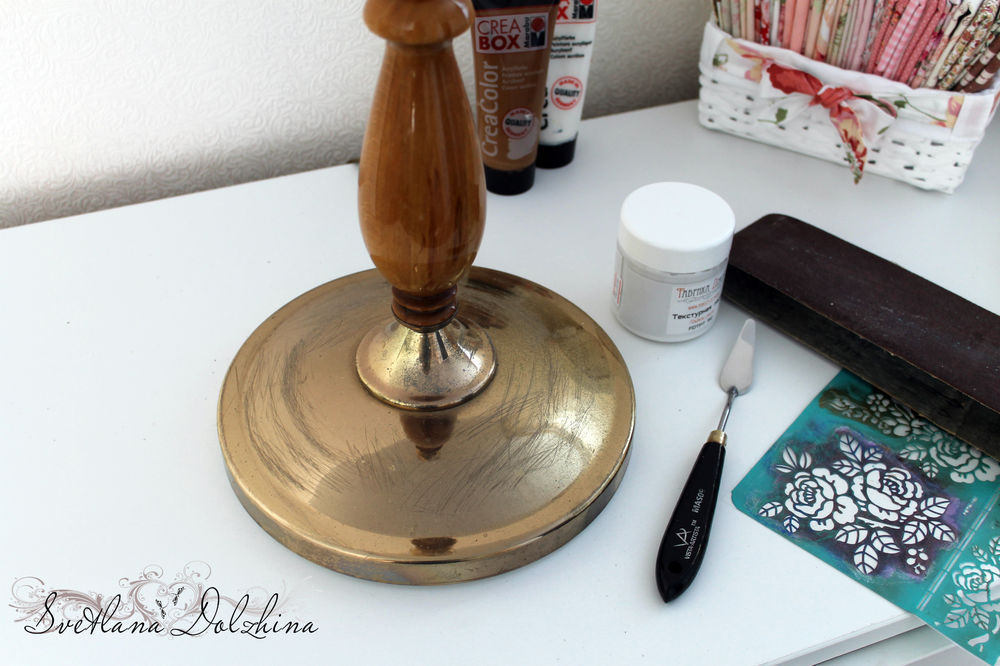 Using a stencil, apply texture paste.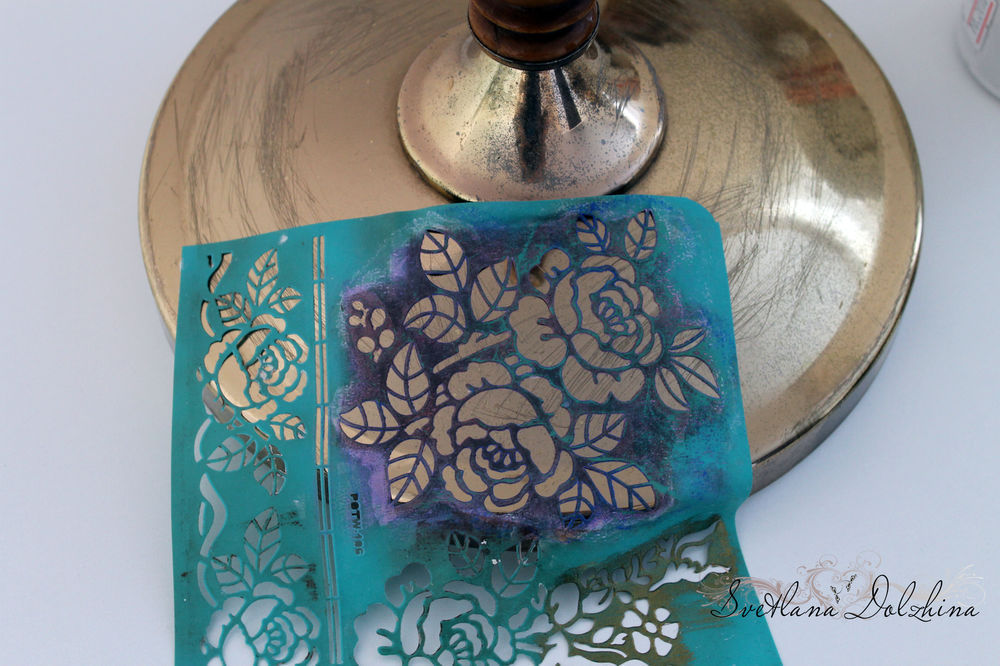 Leave to dry.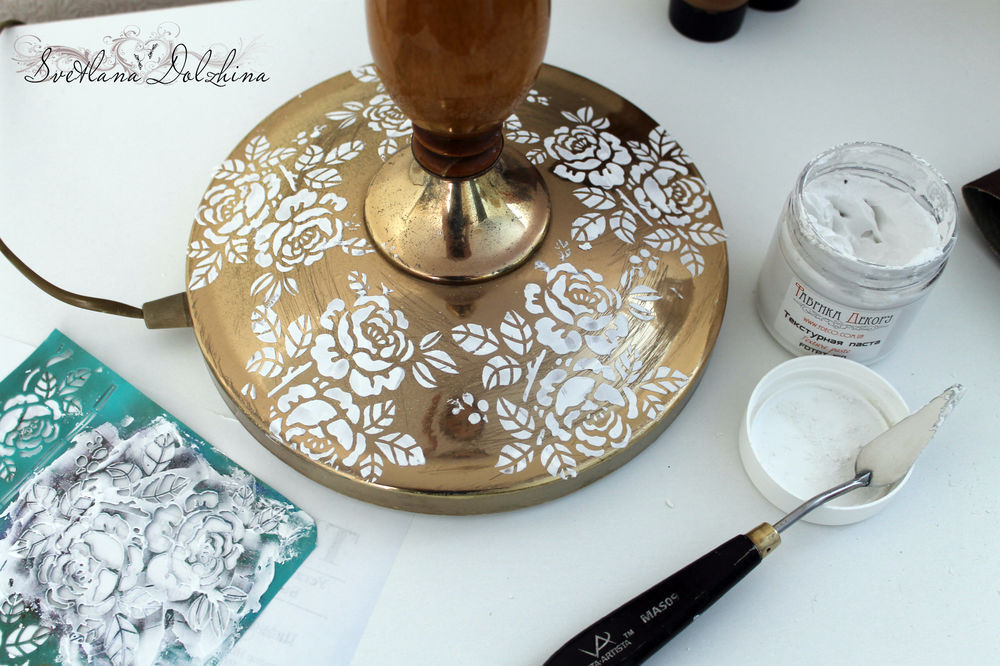 Start to work with the shade. Measure the diameter of the lower part of the lampshade. I had 100 cm, height 21 cm.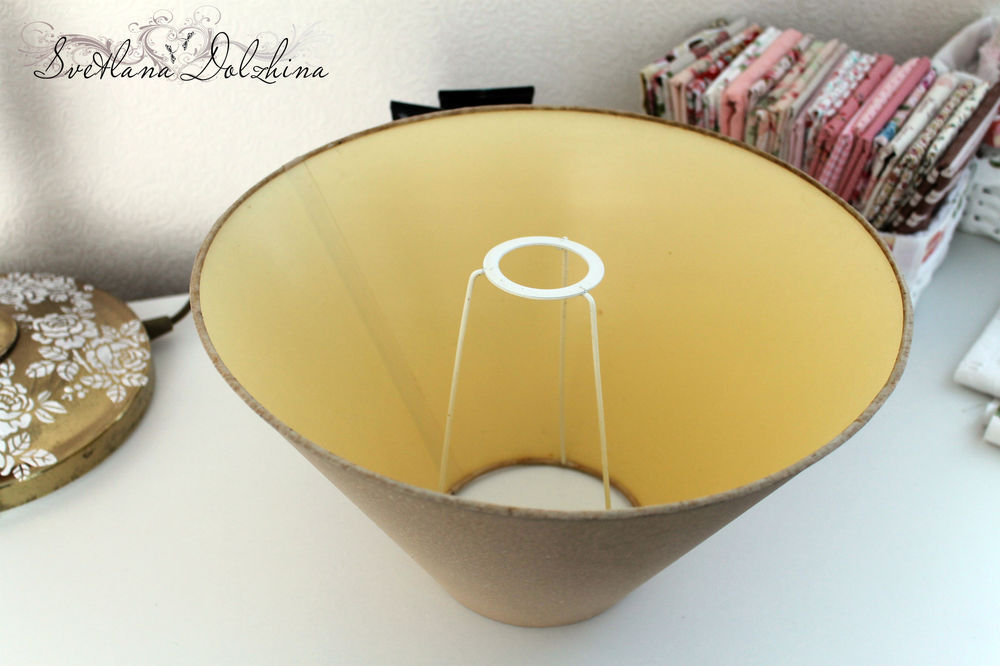 Cut out a 102*27 cm cotton piece, width 2 cm added to the allowances and 6cm for the bottom of the lampshade. Connect the edges and mark 1 cm with one side, 1 cm for holes to thread the lace.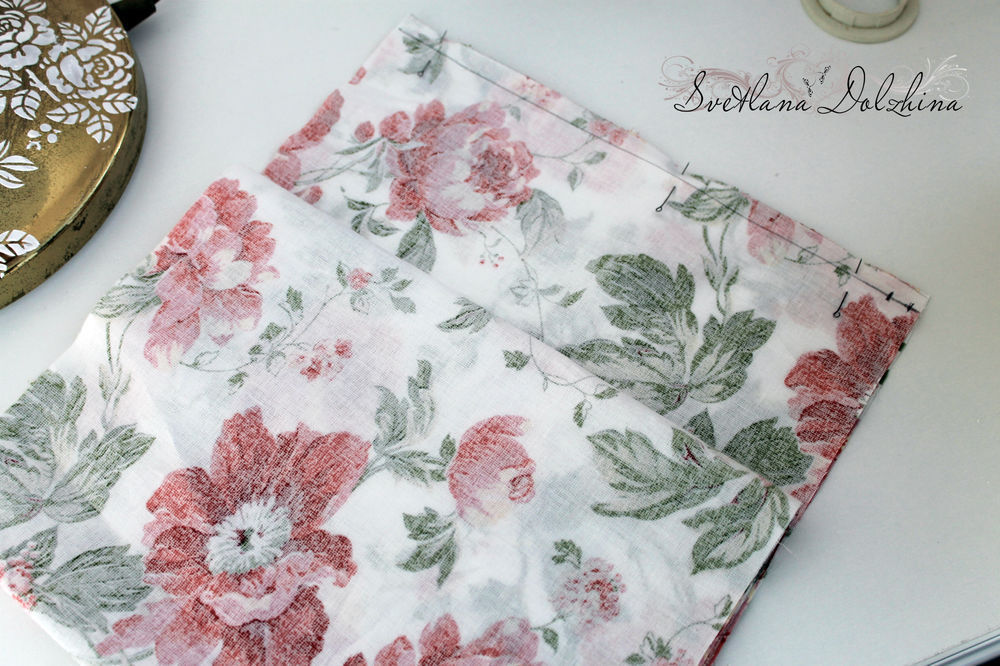 Sew together the detail, not forgetting to leave some place for threading the lace.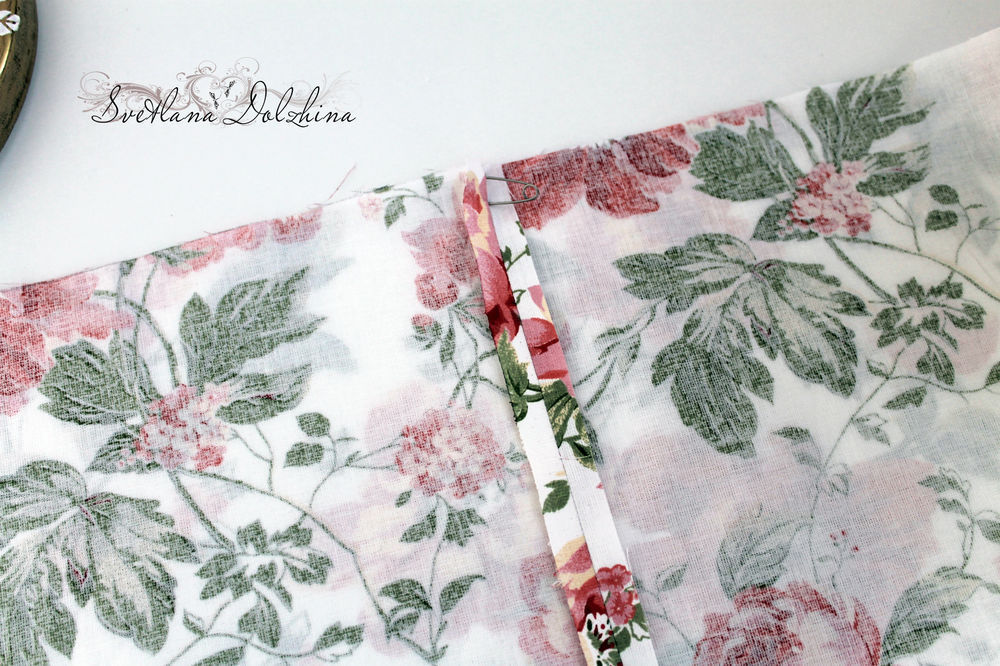 Fold the edge and stitch, insert the lace.
Apply the blank.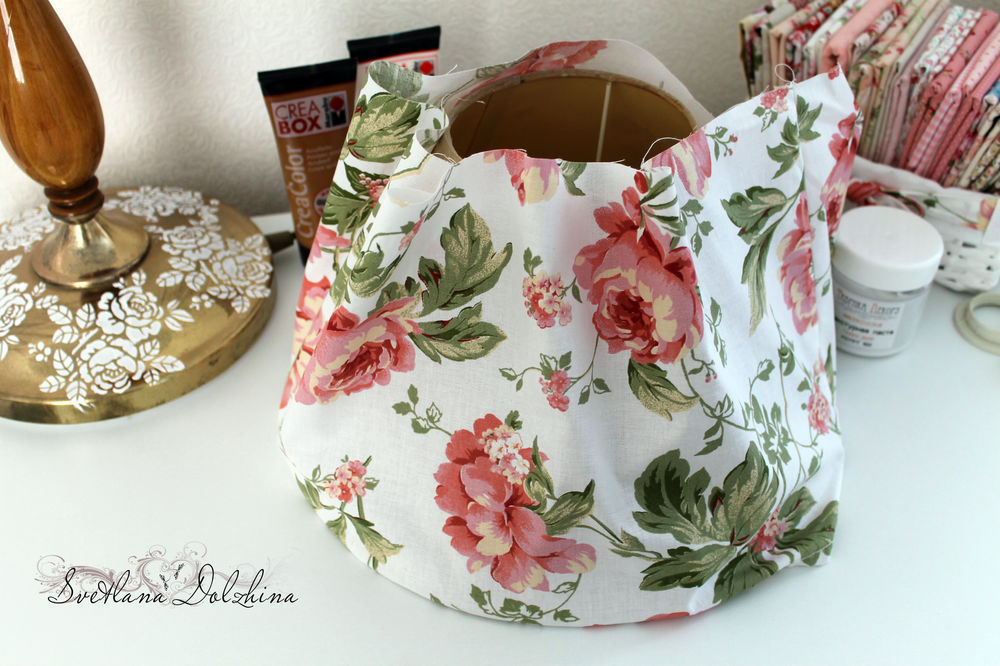 Stitch along the upper edge with the widest step of the stitching machine for gathering.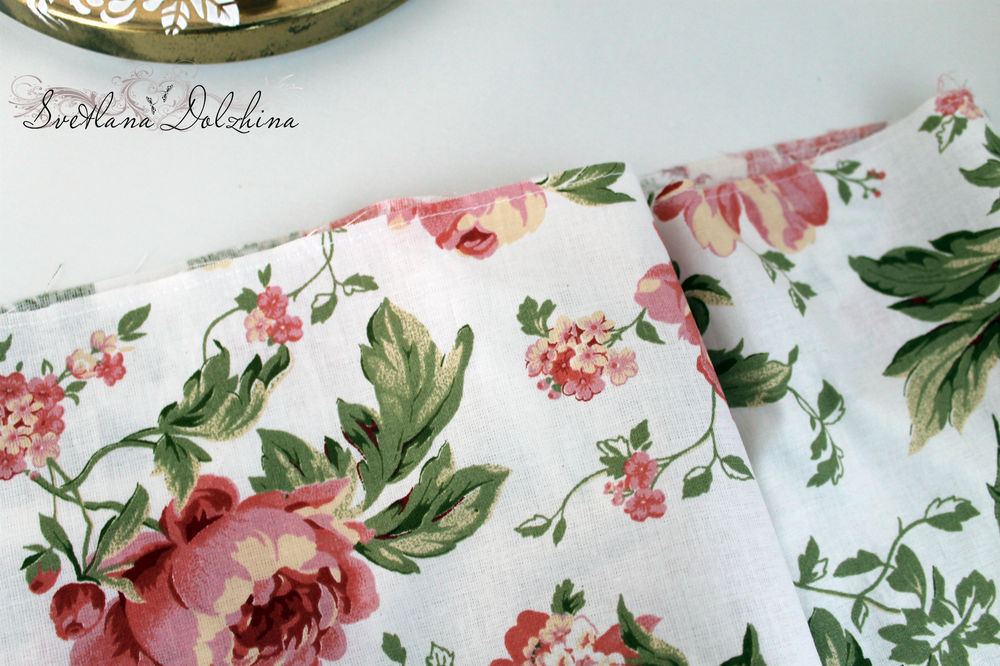 Gather the top (pulling one of the threads of the stitch).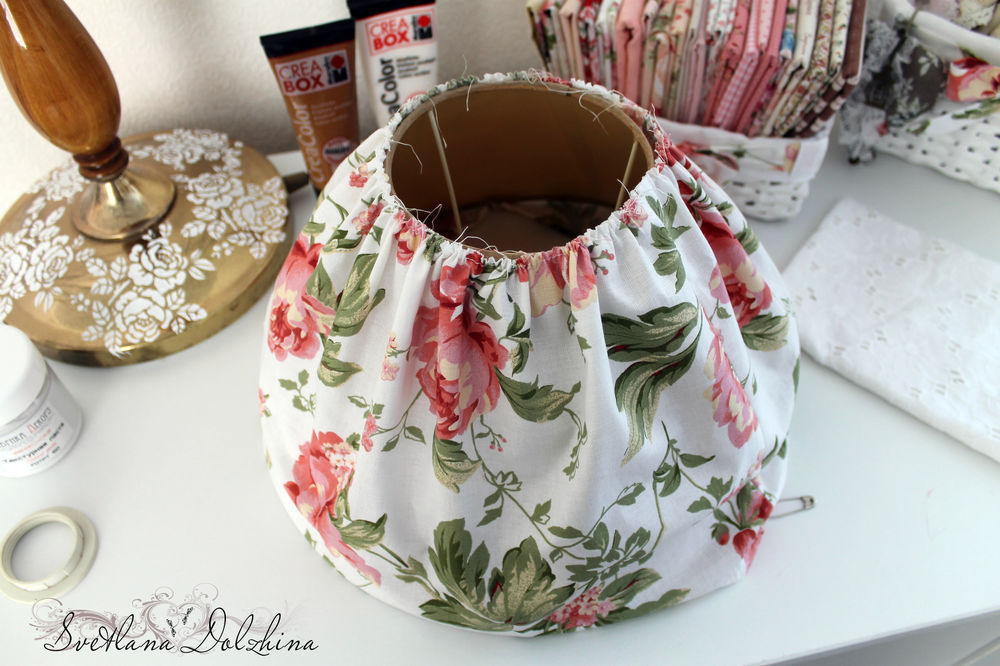 Glue the fabric to the lampshade with the glue gun.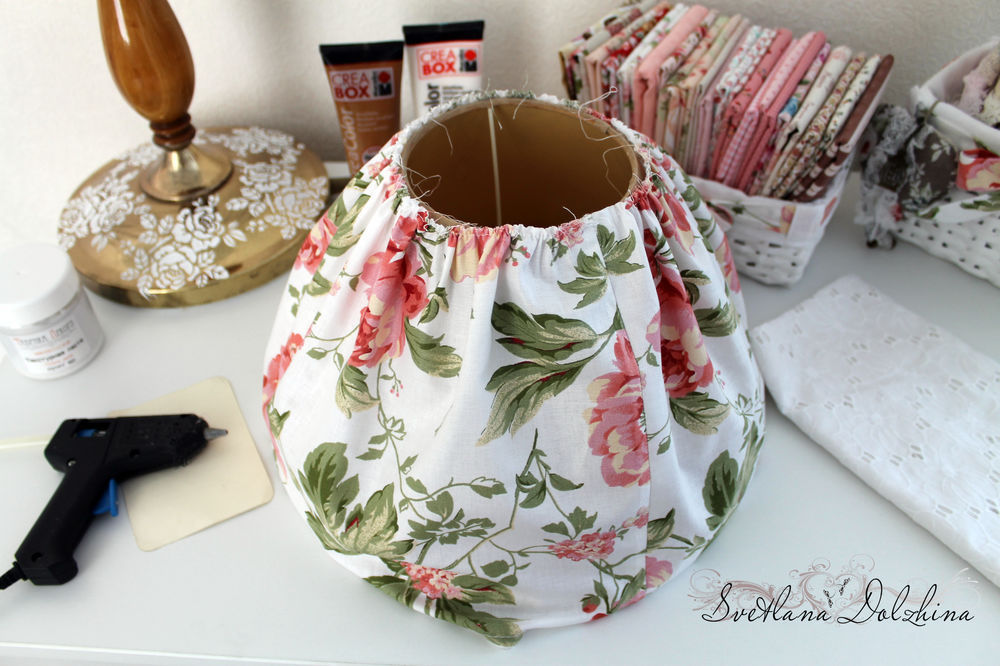 When gluing, try to spread the folds evenly.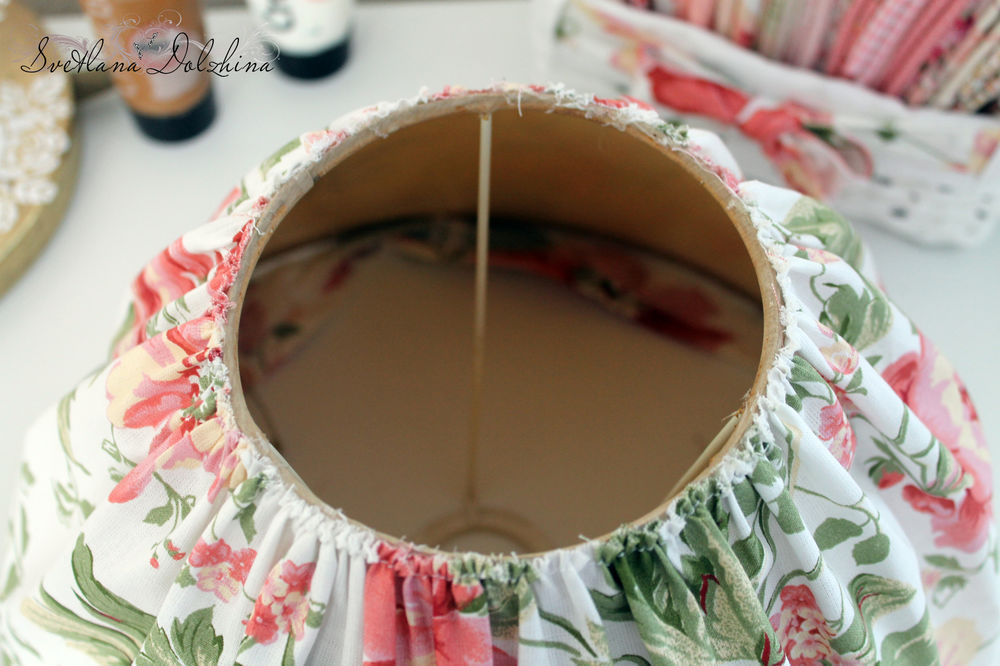 The bottom of the lampshade is tightened with a lace and tied, the ends are cut.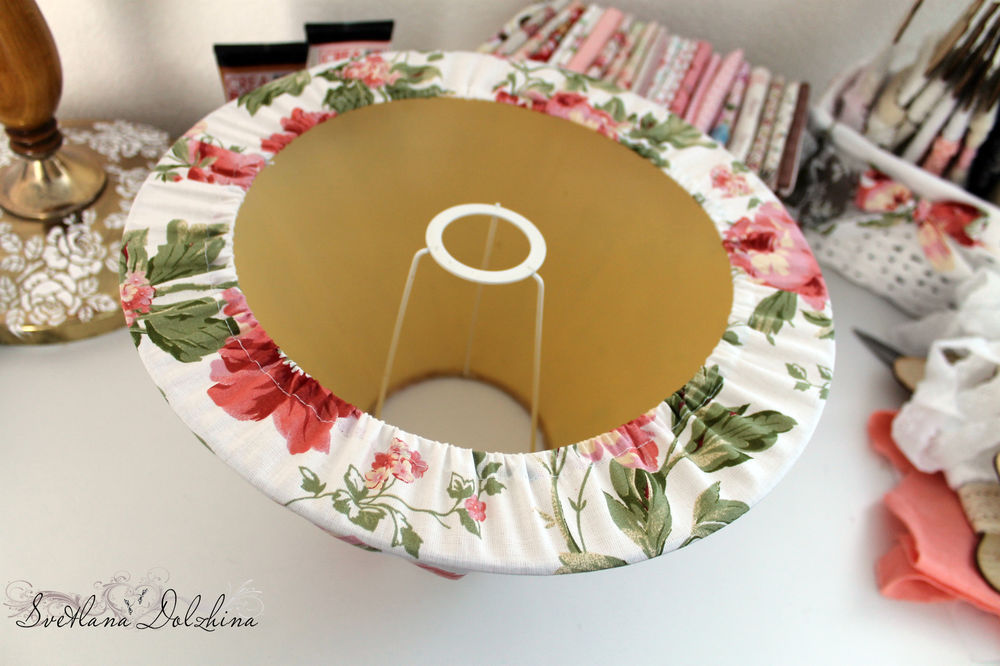 Cut out a stip width 7 cm and length 25 cm, to finish the top of the lampshade.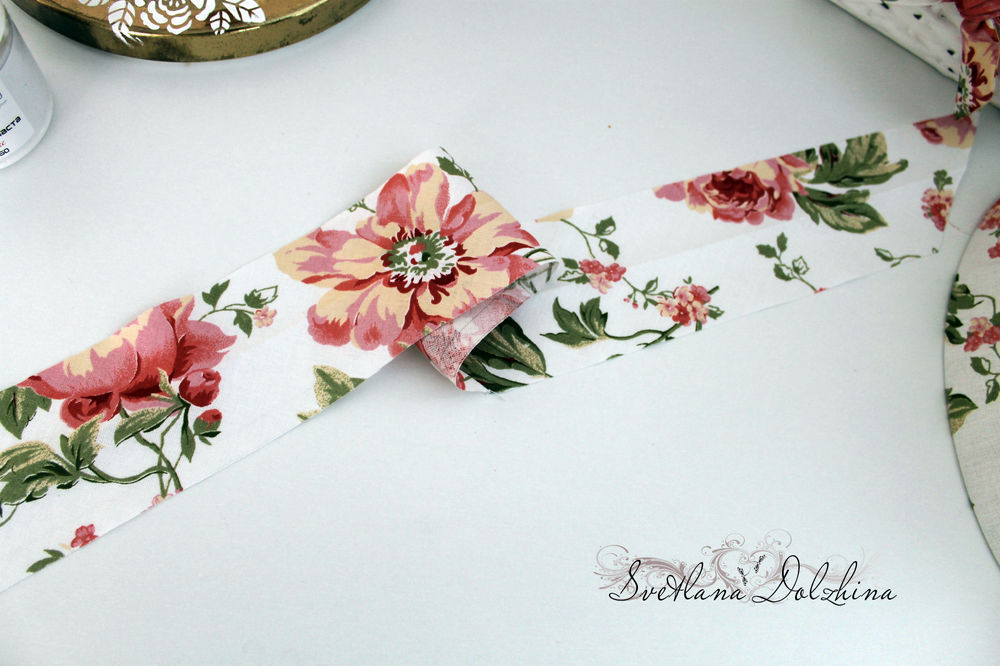 Fold it in half and iron.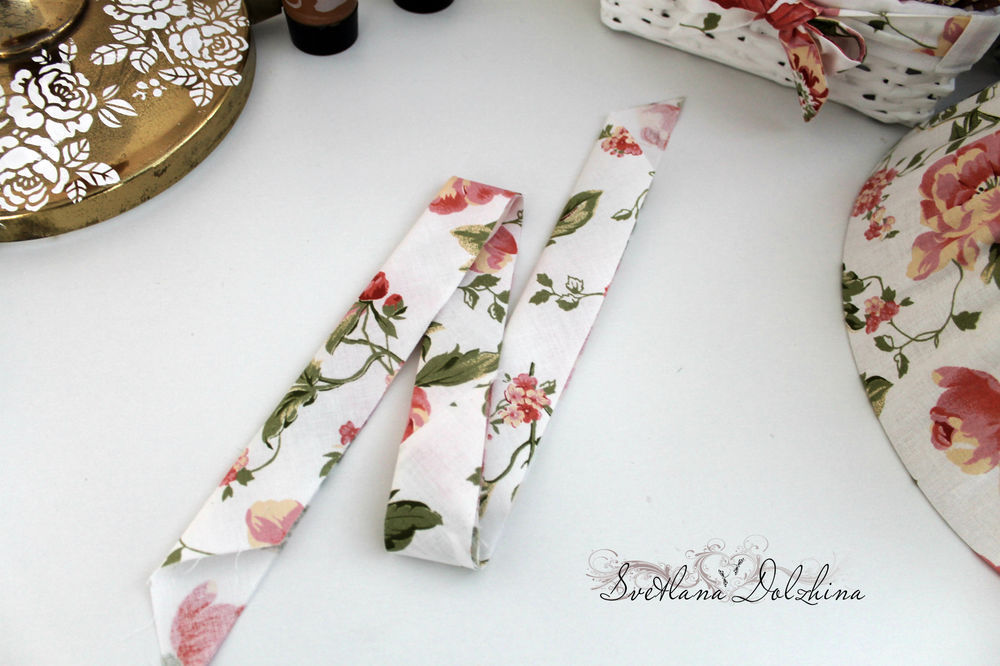 Glue along the top of the lampshade with the glue gun.
When the entire part is glued, fold the edge to make it neat.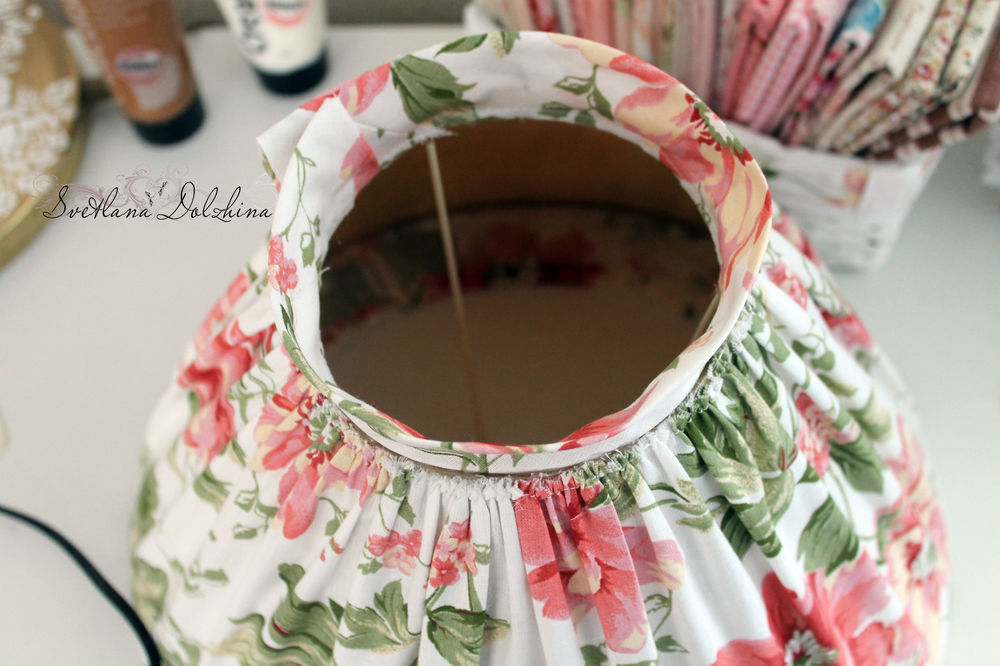 The free edge of the detail need to be slightly stretched and bent to see how it looks.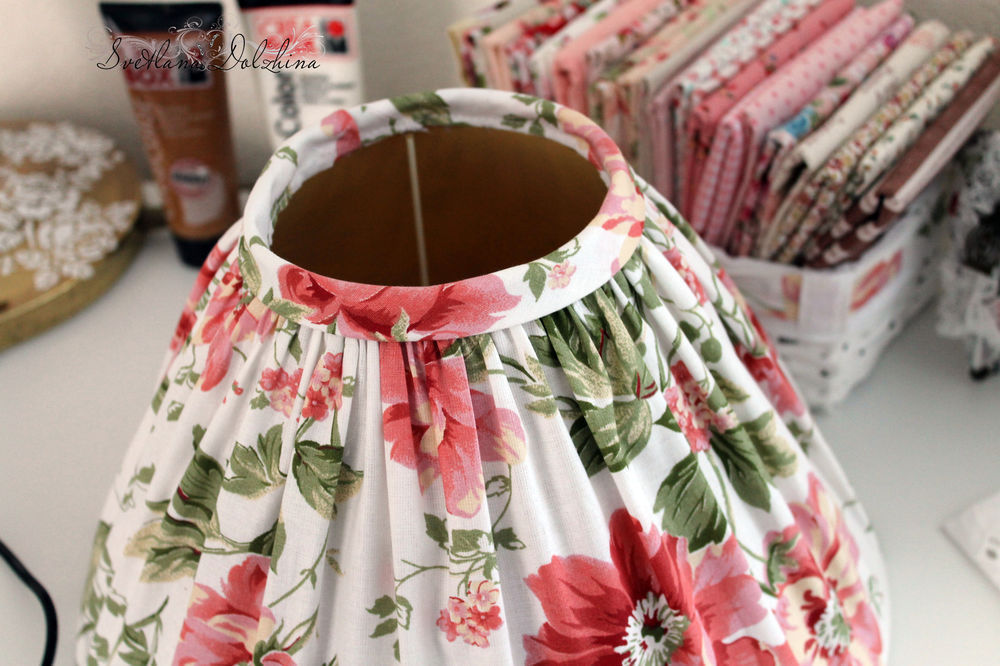 Sew lace from one edge and gather it, and then sew to the top of the lampshade.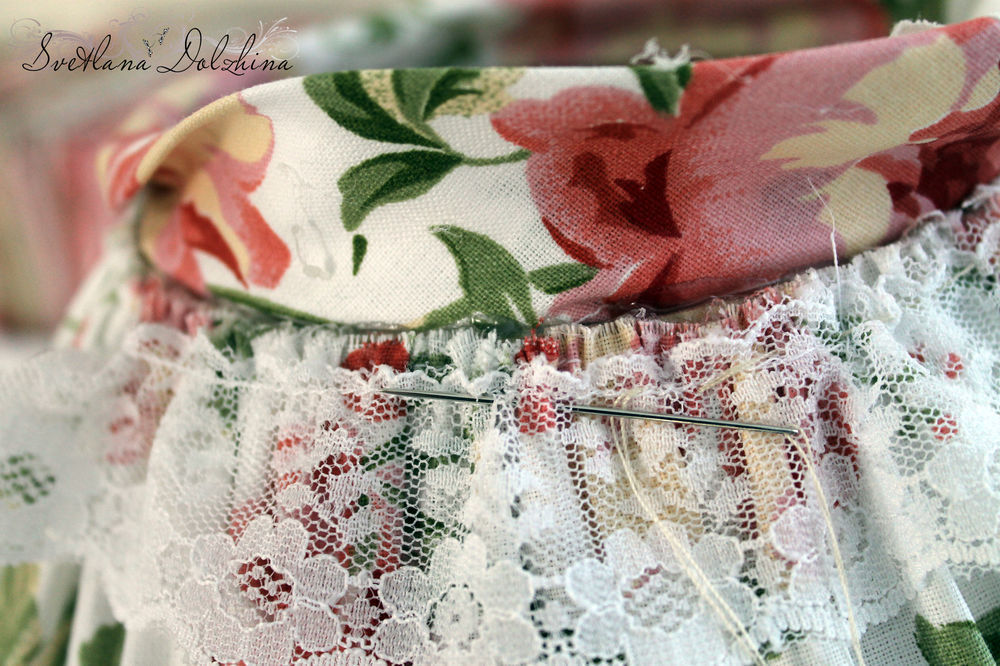 When the lace is sewn, turn back and sew with a concealled seam.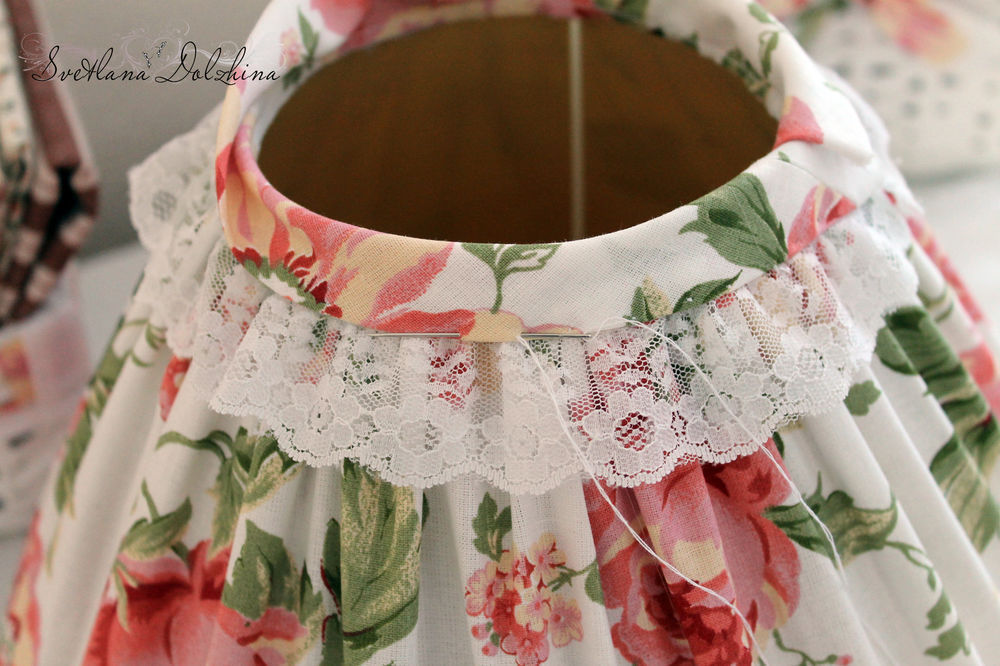 You should get this beauty: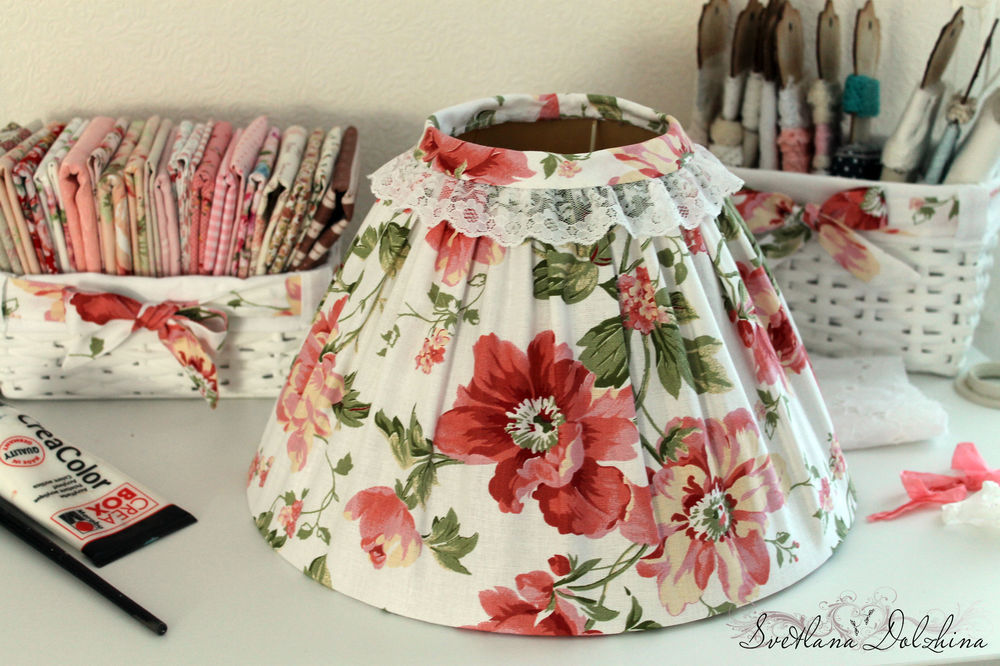 The bottom is also decorate with lace: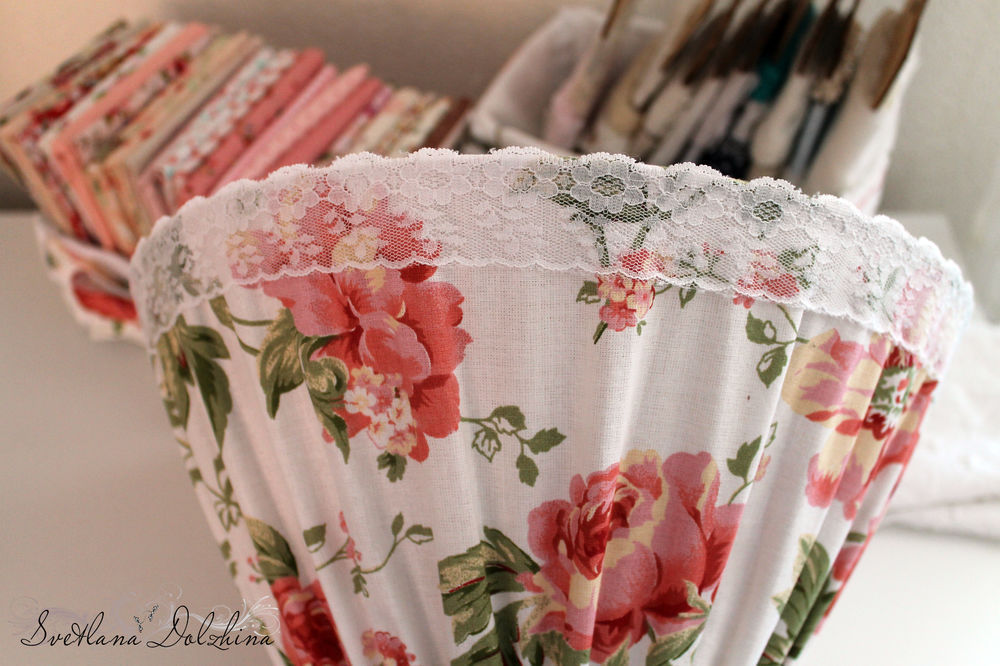 Cut out a bow, size 8*60 cm, leave seam allowances, sew, turn inside out and iron.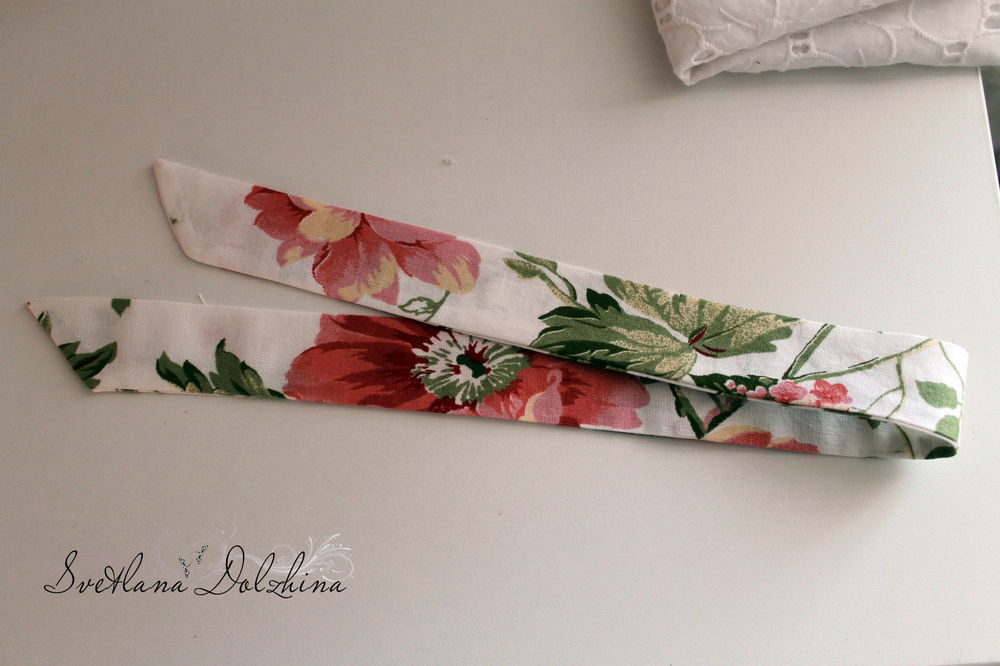 Tie the bow. Sew or glue it to the lampshade.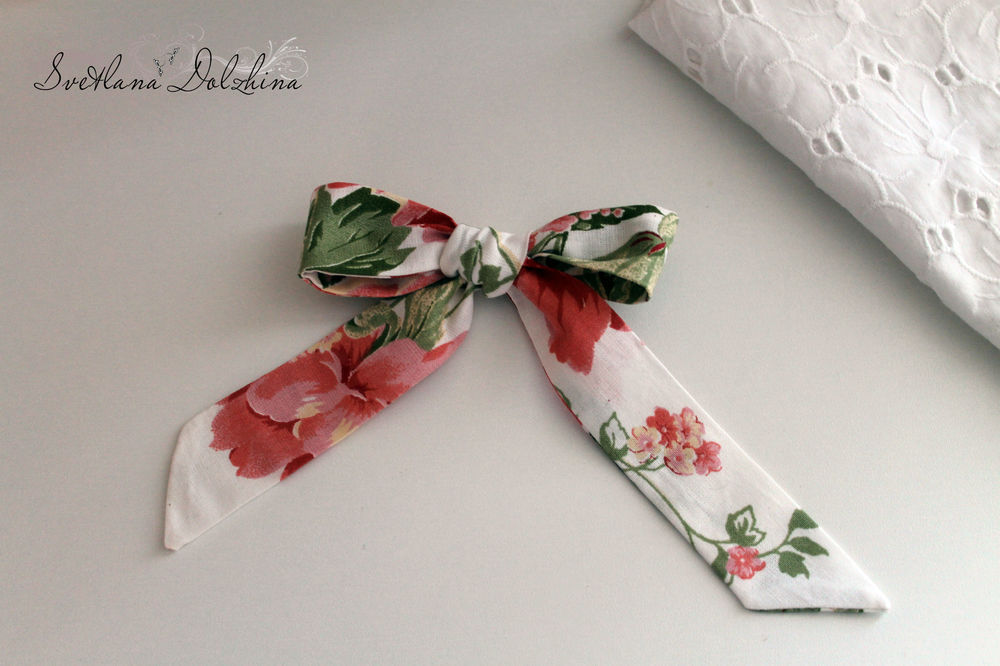 The leg is paint with white acrylic paint.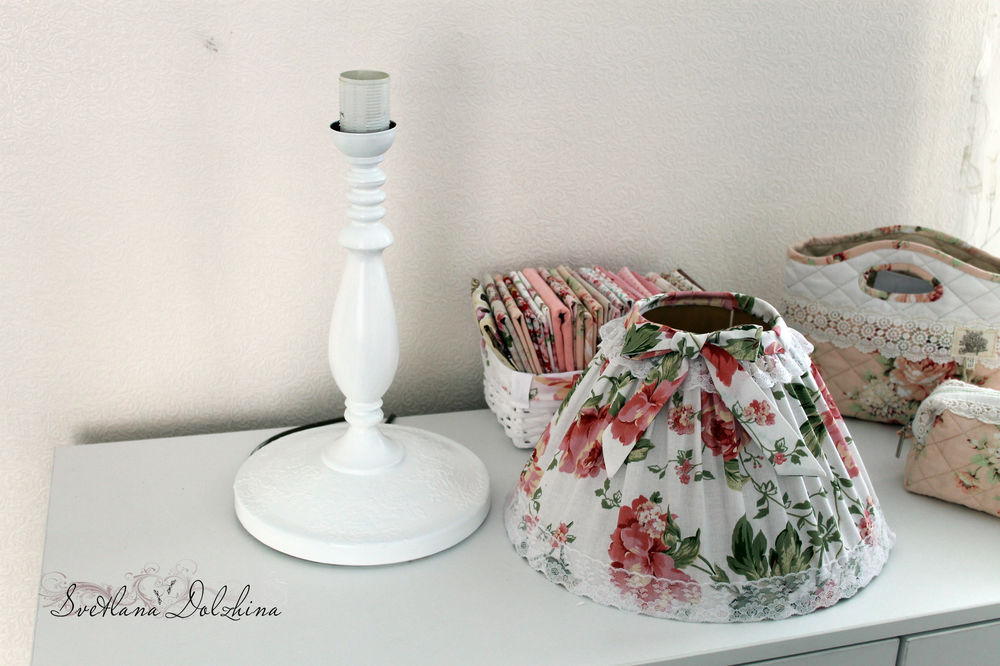 Zooming the pattern: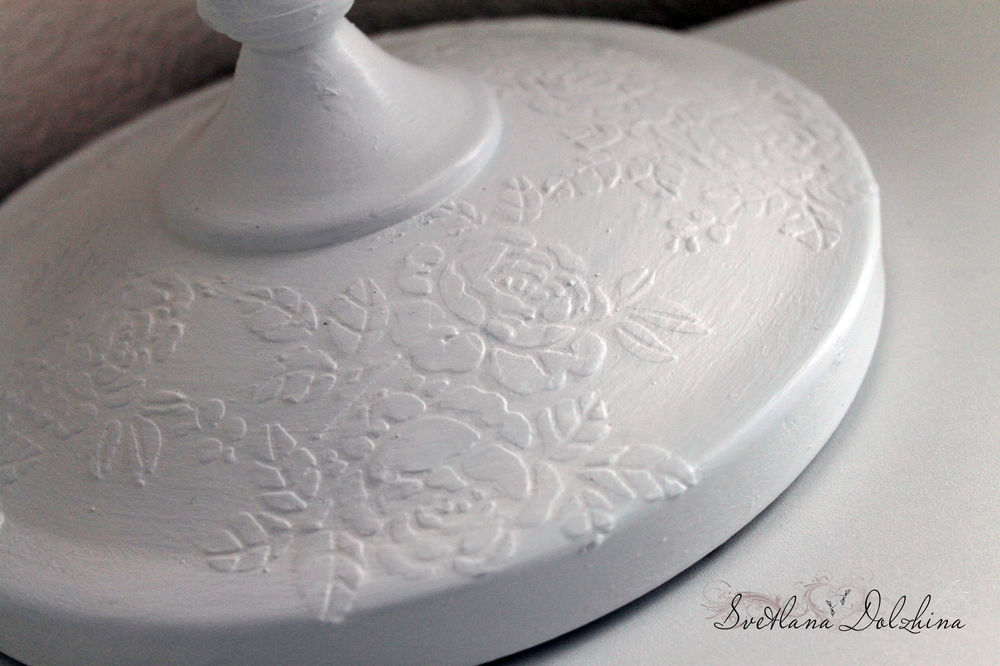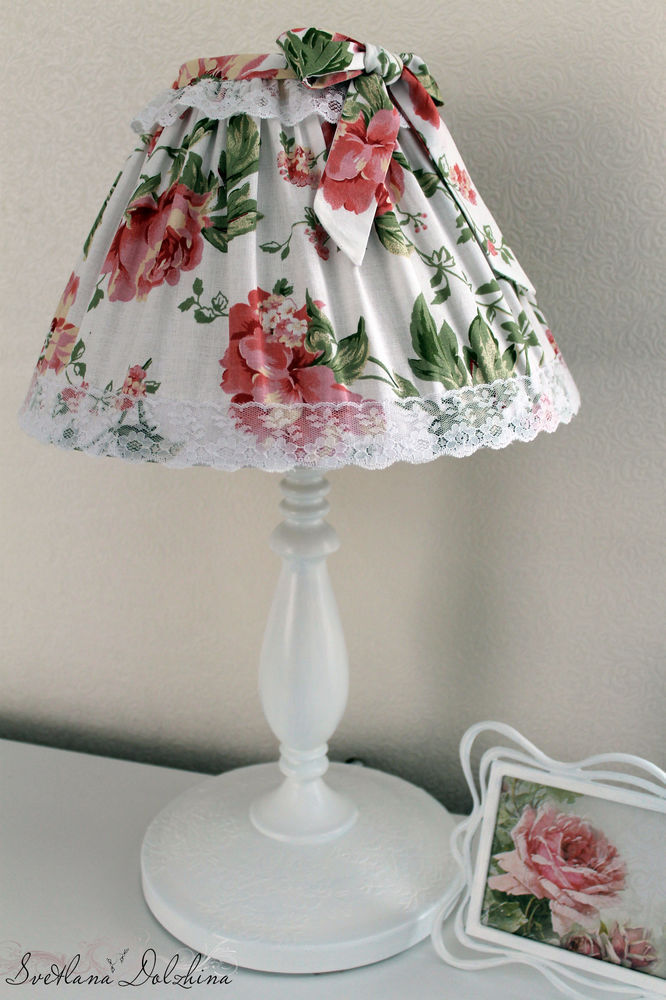 Here's the lamp I managed to decorate. I wish you a sea of inspiration! And I really hope you likeв the tutorial!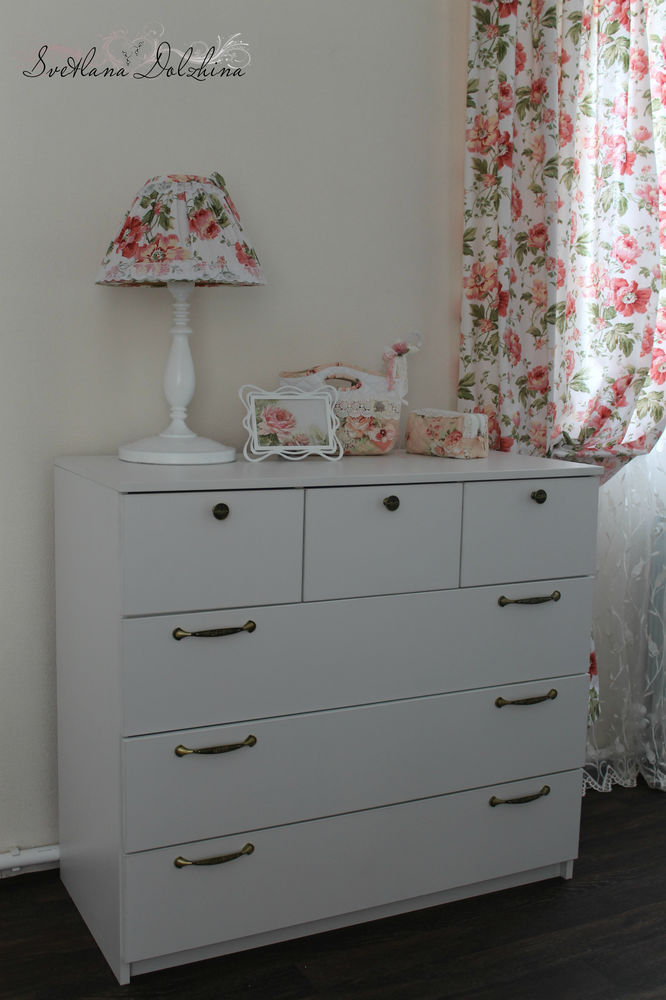 See you!
DIYs & Tutorials on the topic