Recycling Old Sweaters into a Plaid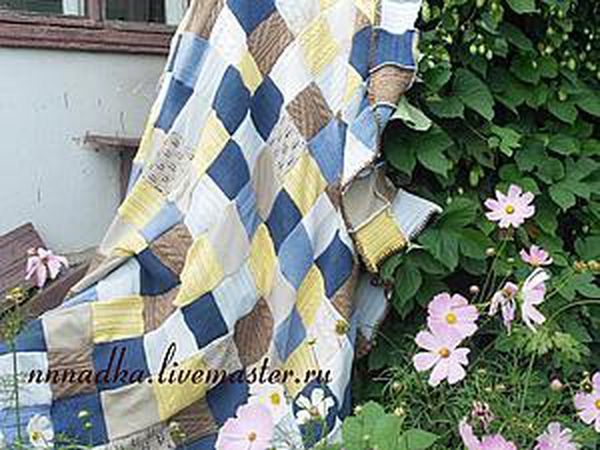 All know these knitted deposits.
A variety of colours, rich textures, material — just what I like.
Arm yourself with a serger and make a blanket! Take unnecessary things and scissors to act like a textile maniac :) Go!
Select the sweaters and jumpers by colour, wash, dry and steam them.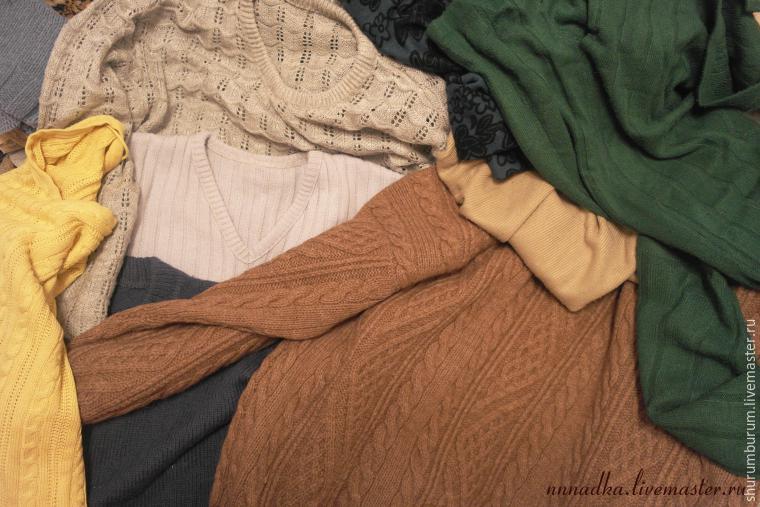 Take a bunch of clothes and scissors, cut along and across (this is important) for strips of 12 cm.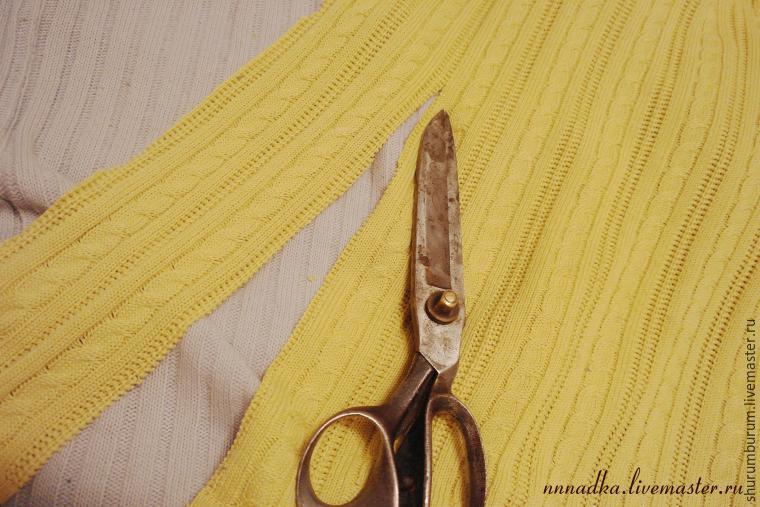 Ready, mix the strips.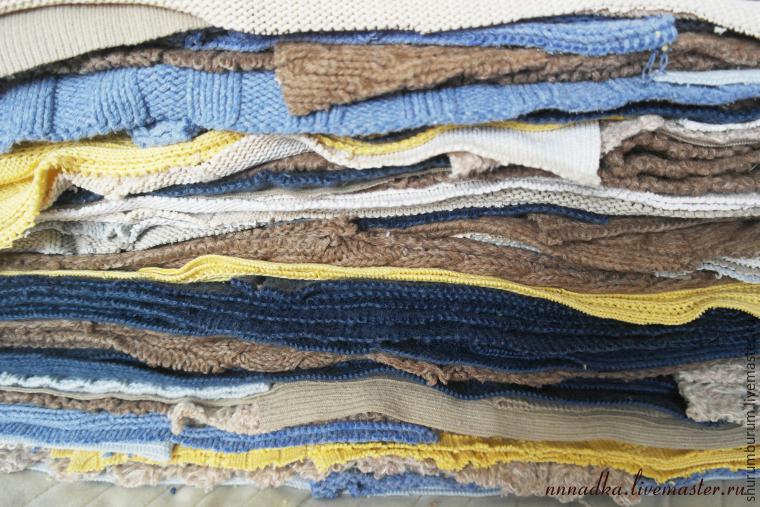 Now I join by three strips.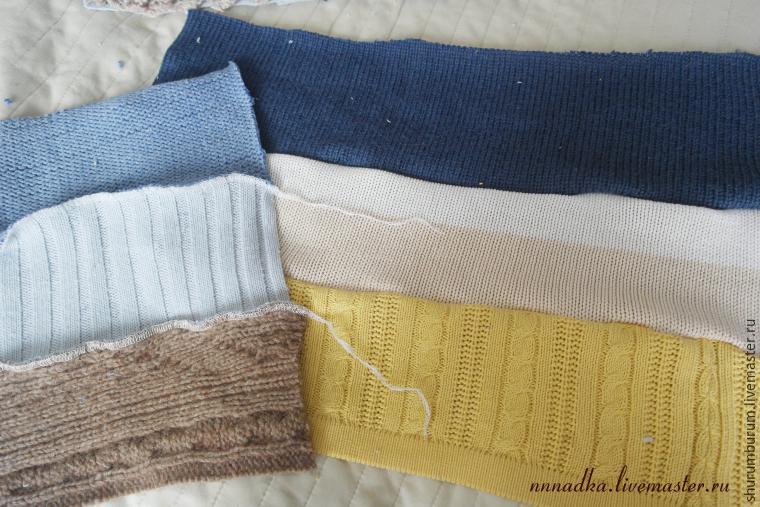 The rectangles are cut again into strips with a width of 12 cm.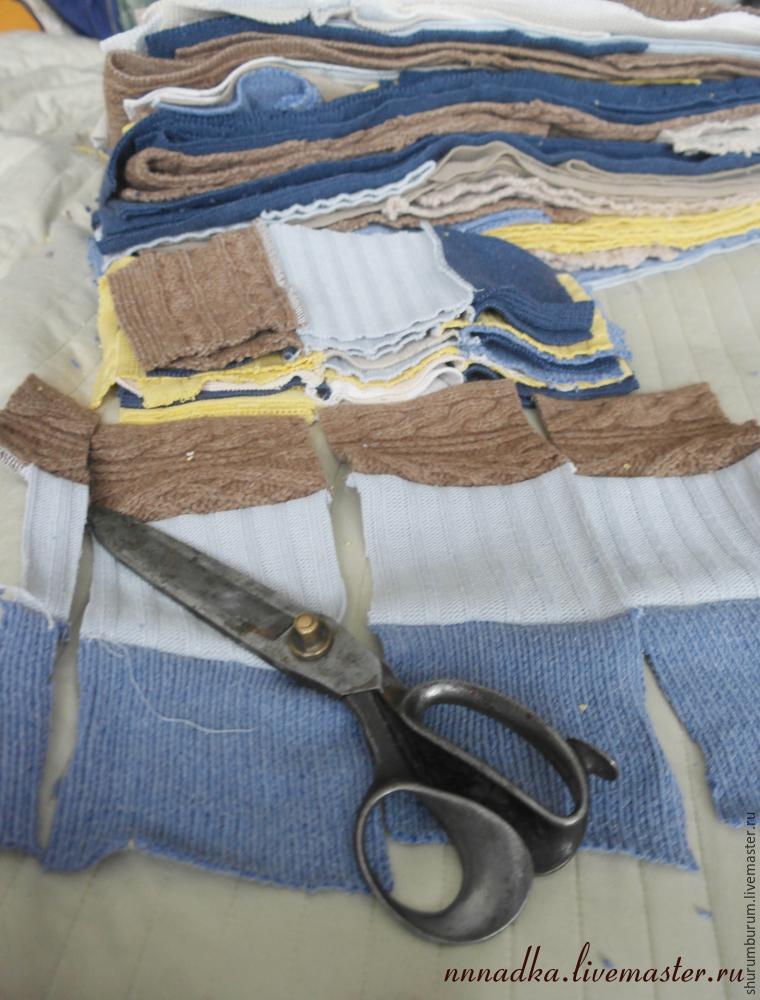 The resulting strips of different squares are laid to match colour and texture.
Watch carefully so that the squares match, you can always pull up and hold on the material, so that's why I recommended to cut along and across, for mixing the textures.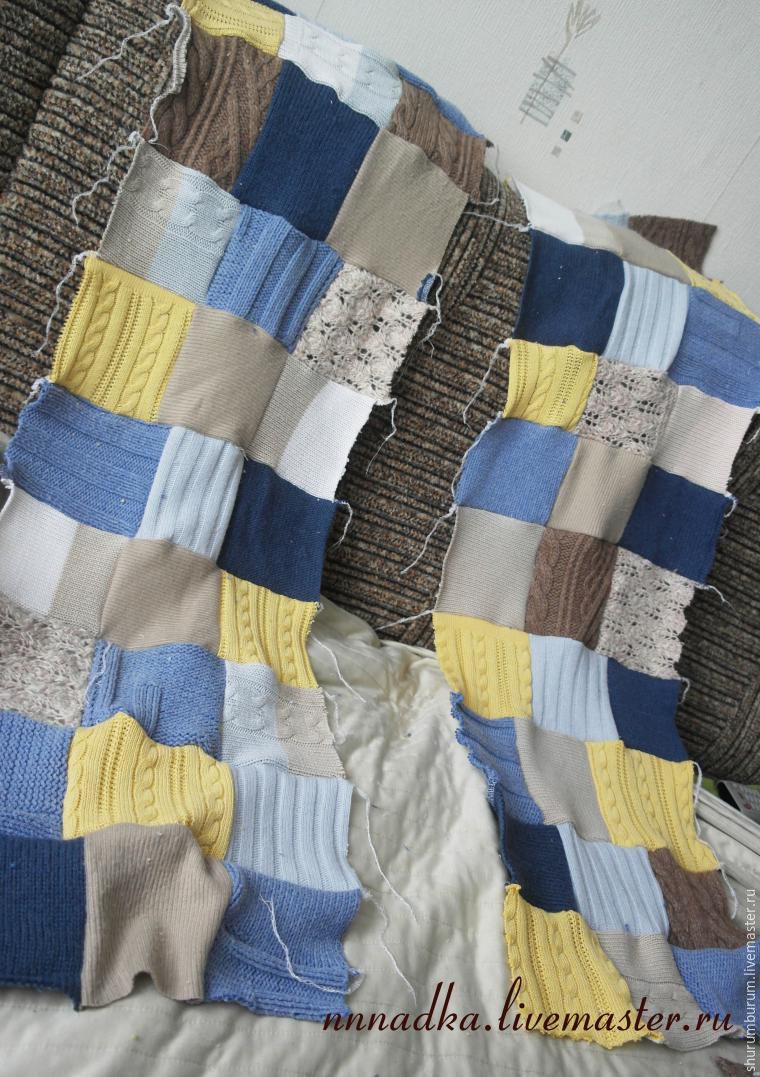 Cut off the threads. Both sides look great.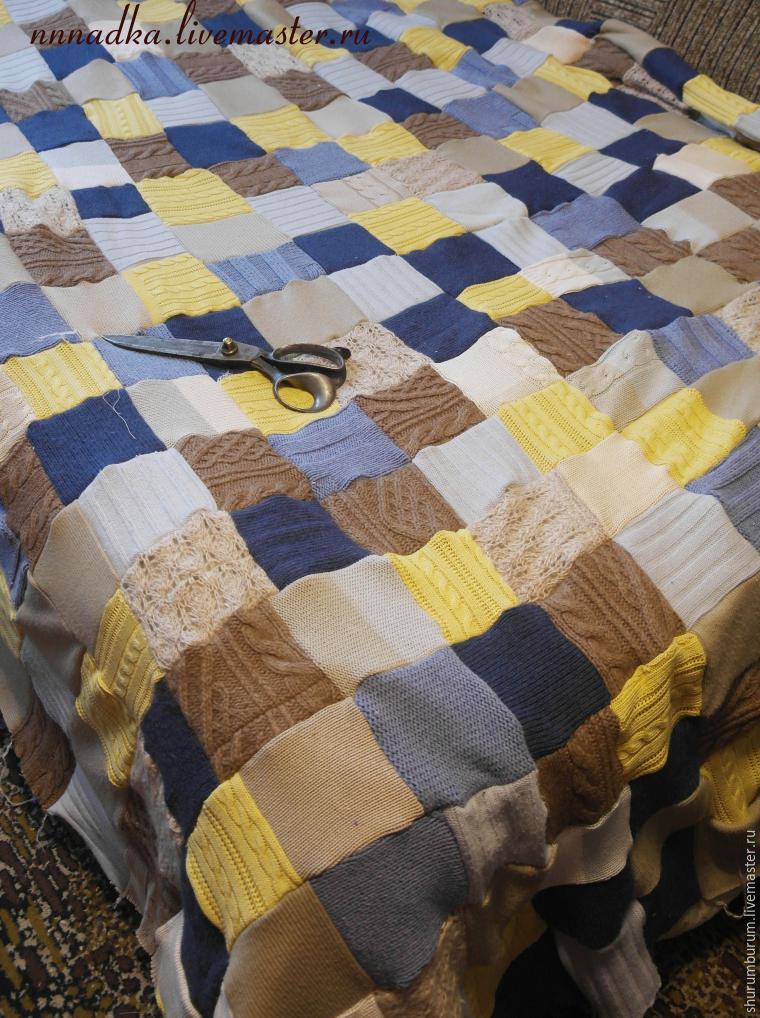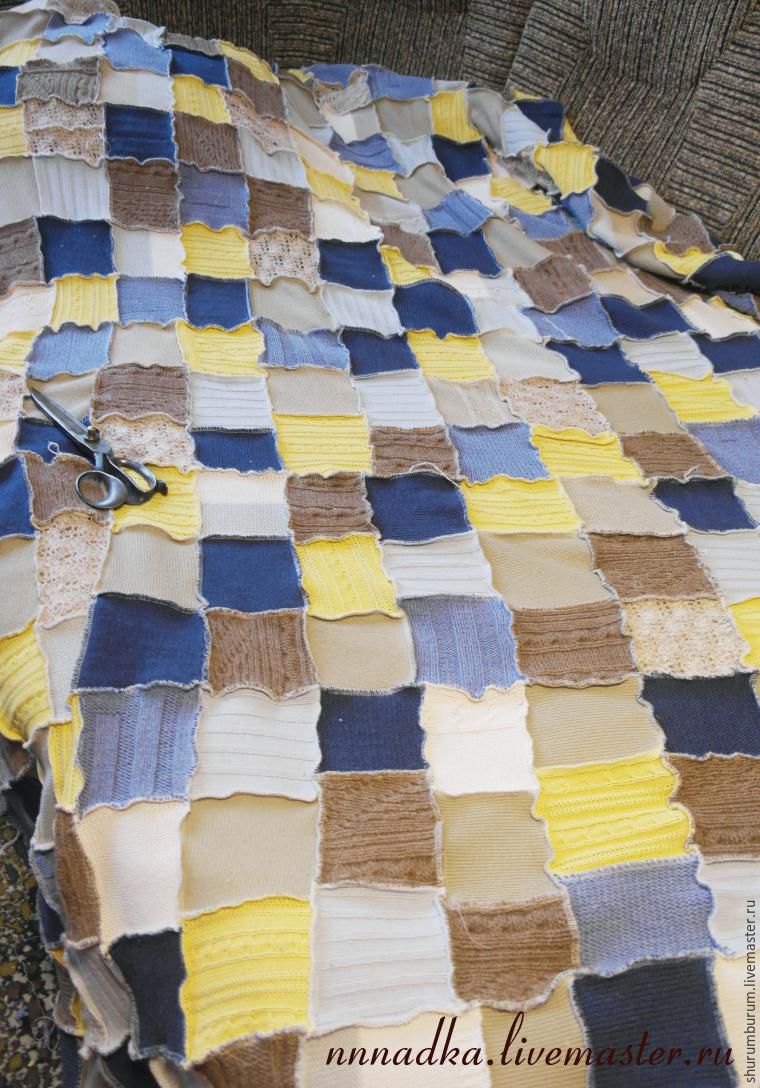 The edge is perfected with a knitting needle or the serger — the last is quicker but less aesthetic.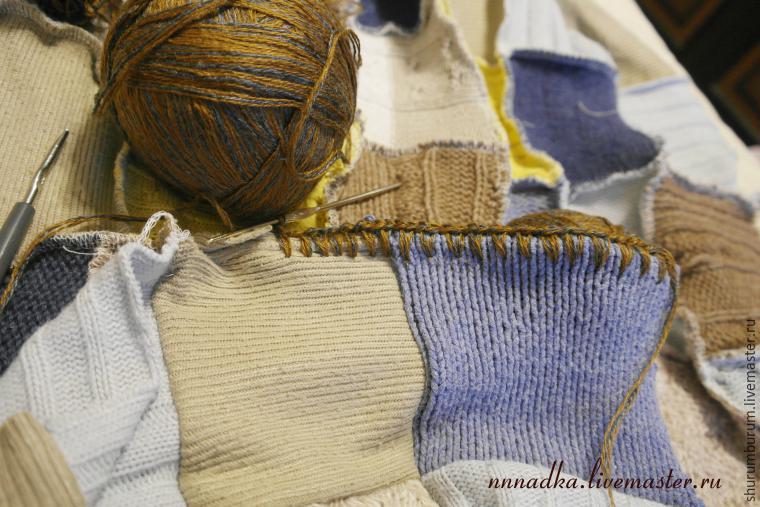 And wonderful plaid is ready! :)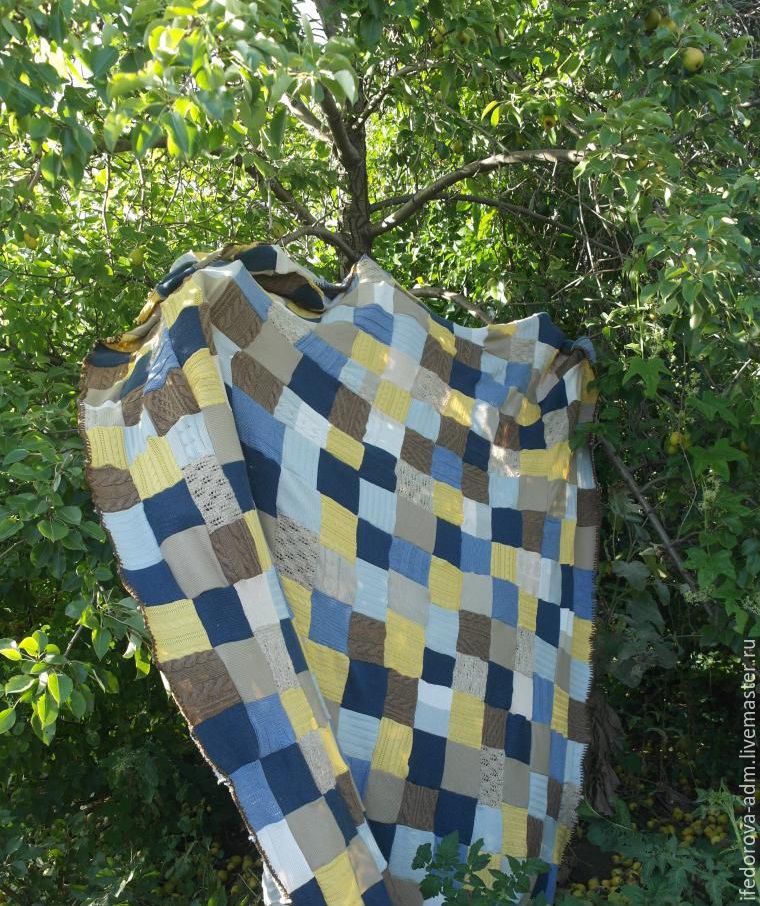 Thanks for the company! See you!
Sincerely yours,
Boum and Burdakova Nadia
DIYs & Tutorials on the topic