Crocheted Bags: Designers' Fertile Imagination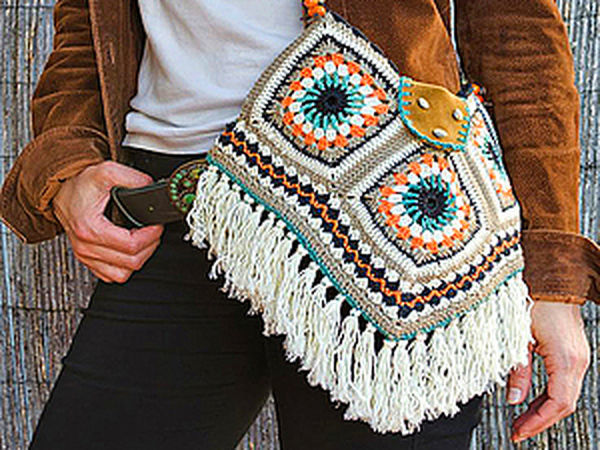 I want to share with you a set of pictures about crochet fashion, fantasies embodied with knitting needles and incredible inventions of famous designers and our fellow knitters.
This time it's a selection of bags, either made wholly of knitted fabric or contain knitted items. Invite you to admire and get inspired!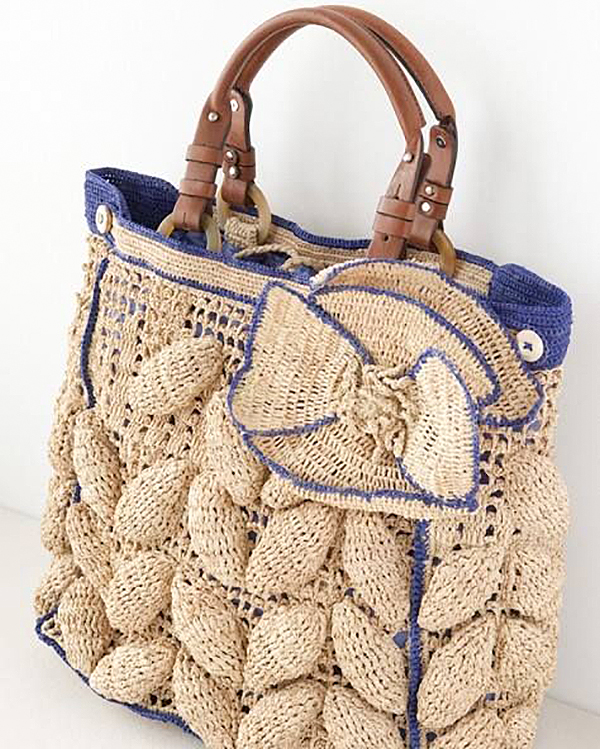 I suppose that lining in such handbags is mandatory. As they are delicate :) The only thing that surprises me — for some reason, very few combinations of patterned-knit and embroidery with beads. That is, the subject of beads is insufficiently disclosed :)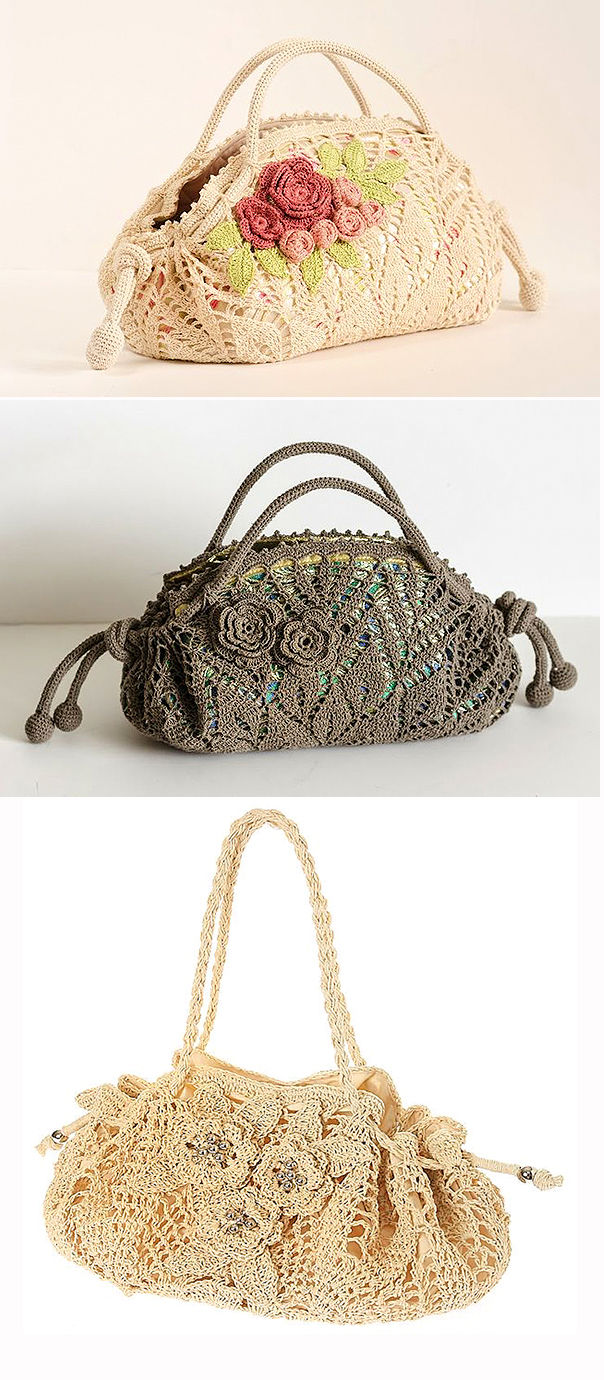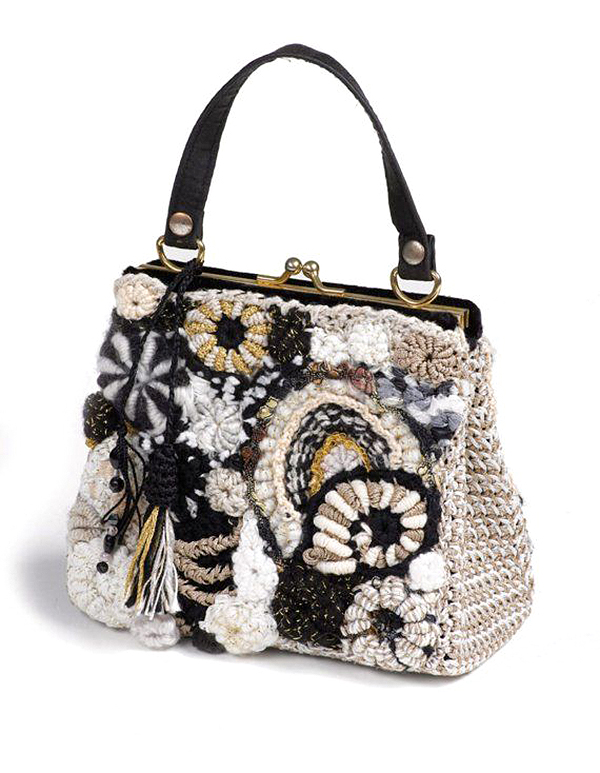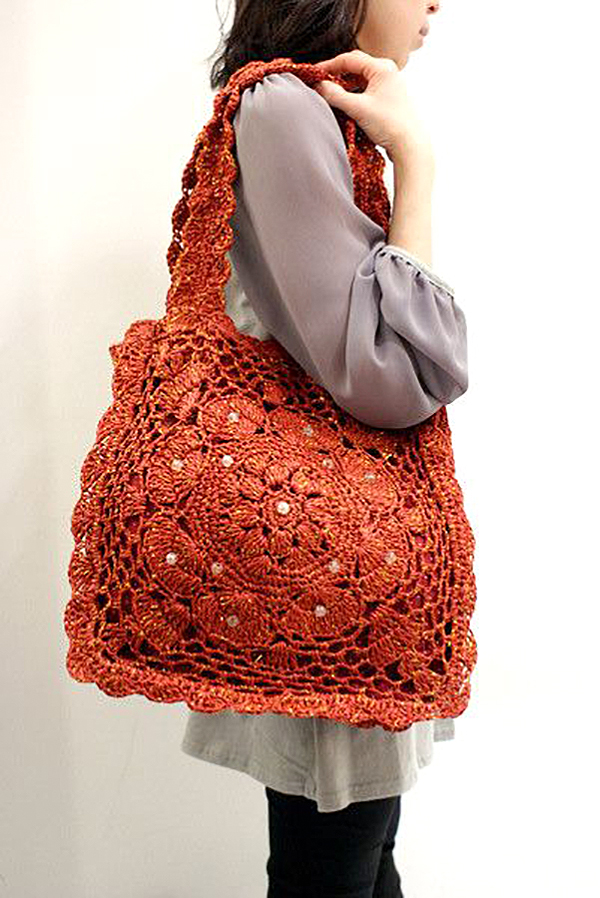 Irish lace: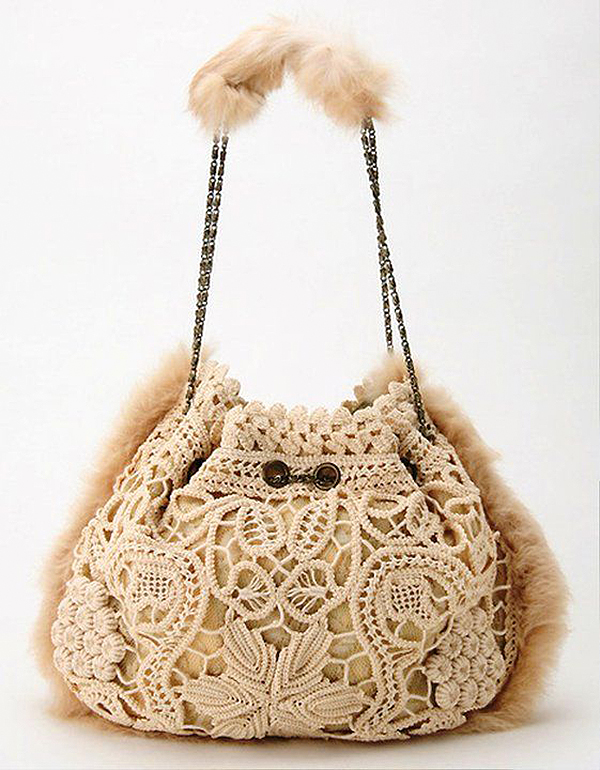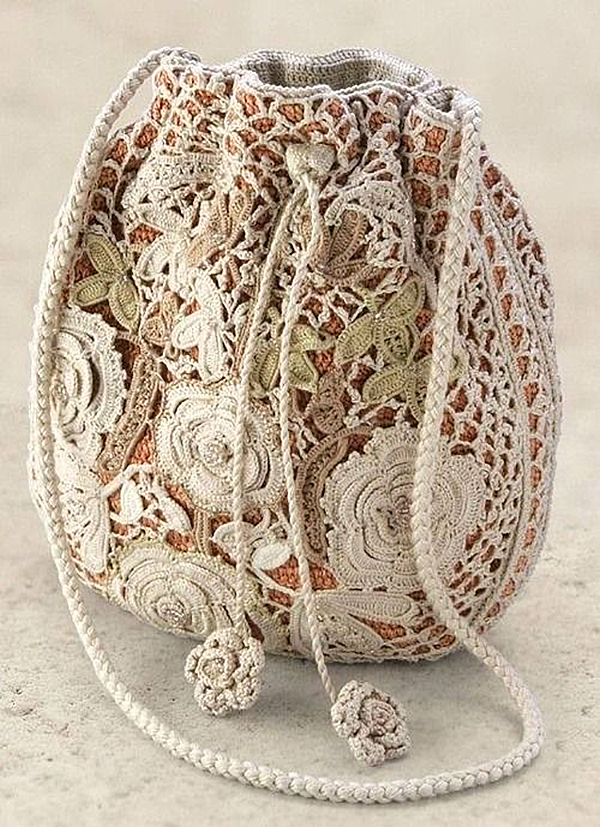 It looks like the ribbons are cotton, one can use an old T-shirt.
And next goes an absolutely adorable applique of lace motif: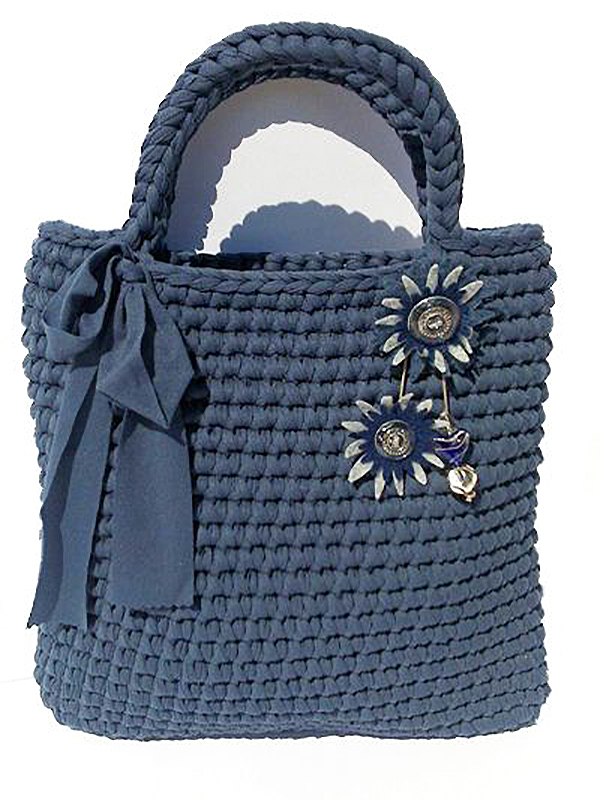 These ribbons are not elastic: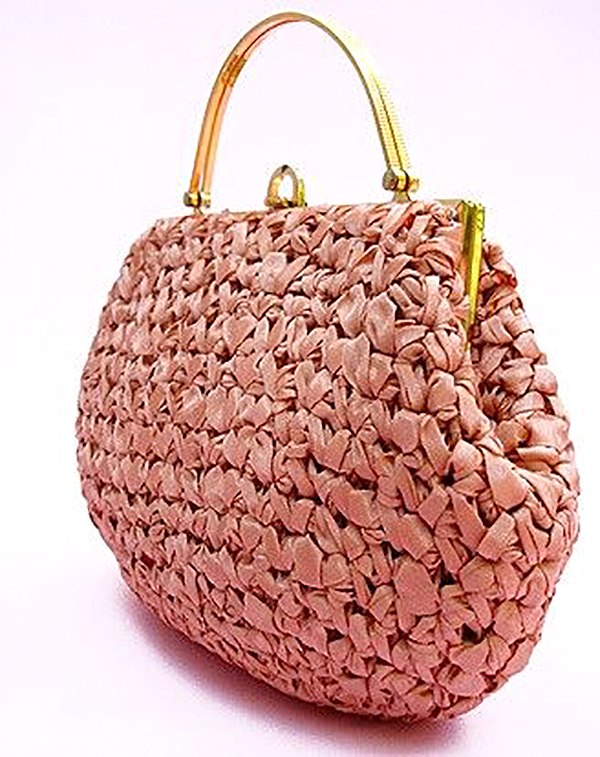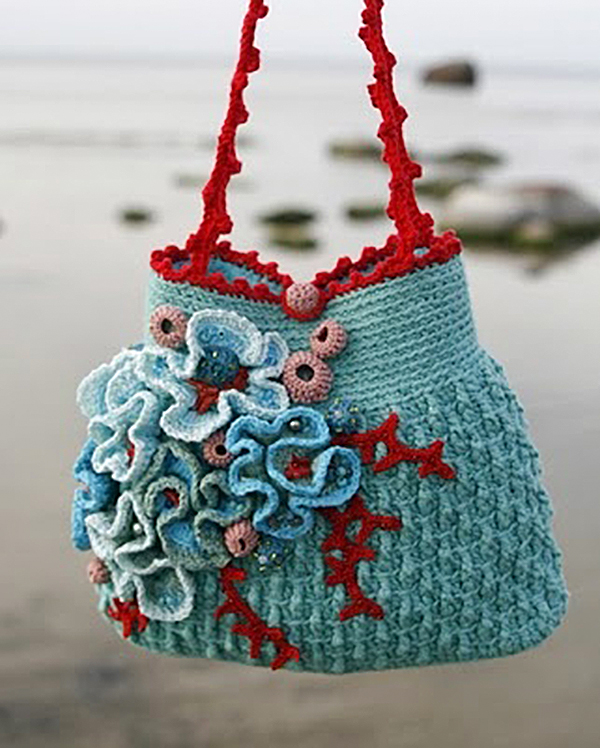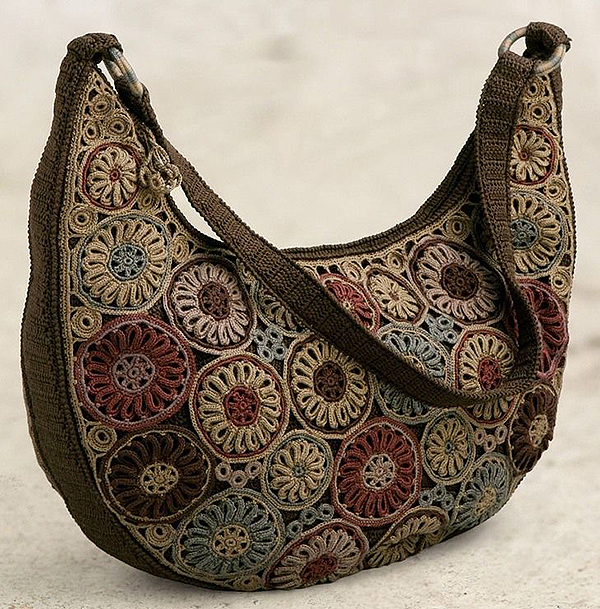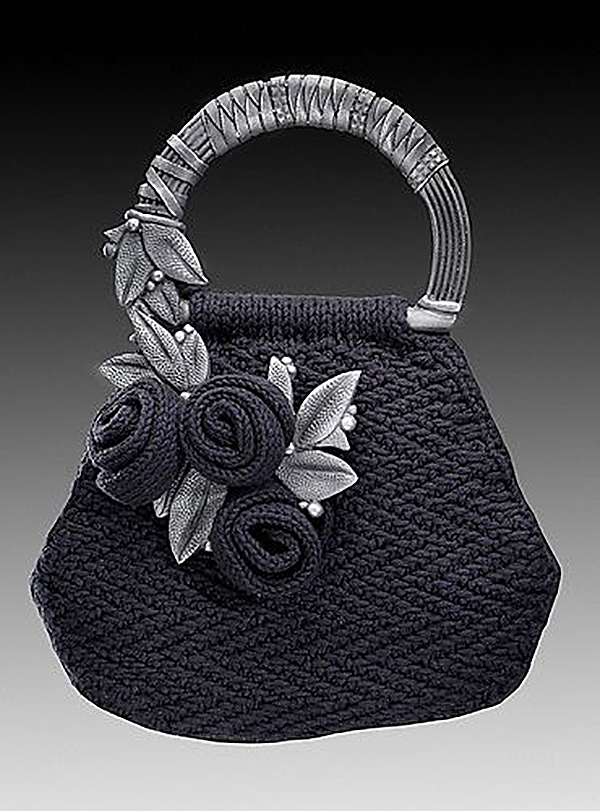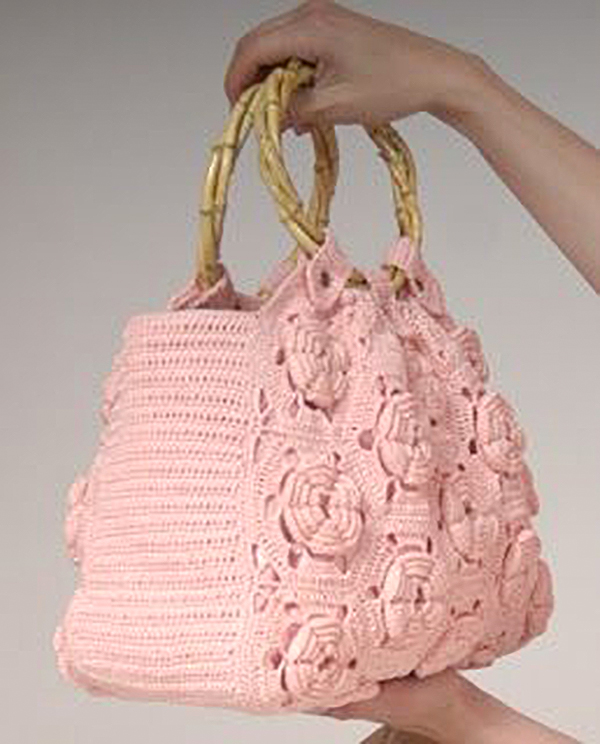 Ribbon embroidery looks great everywhere! One of few examples with my favourite beads :)
So original and beautiful!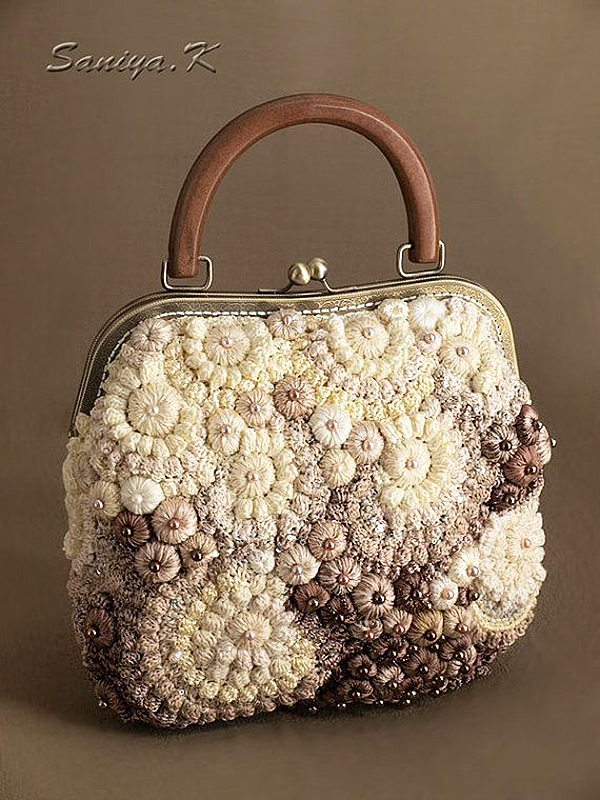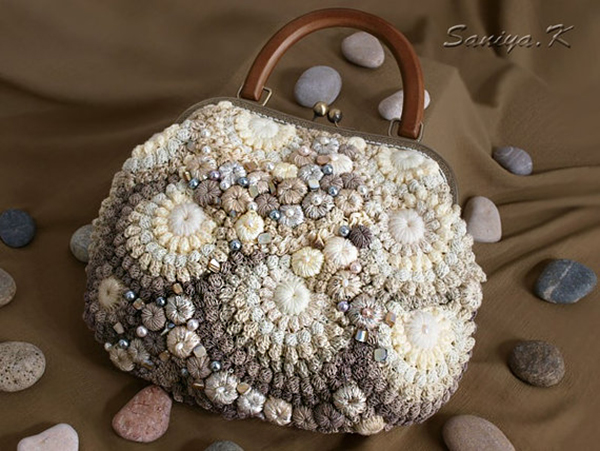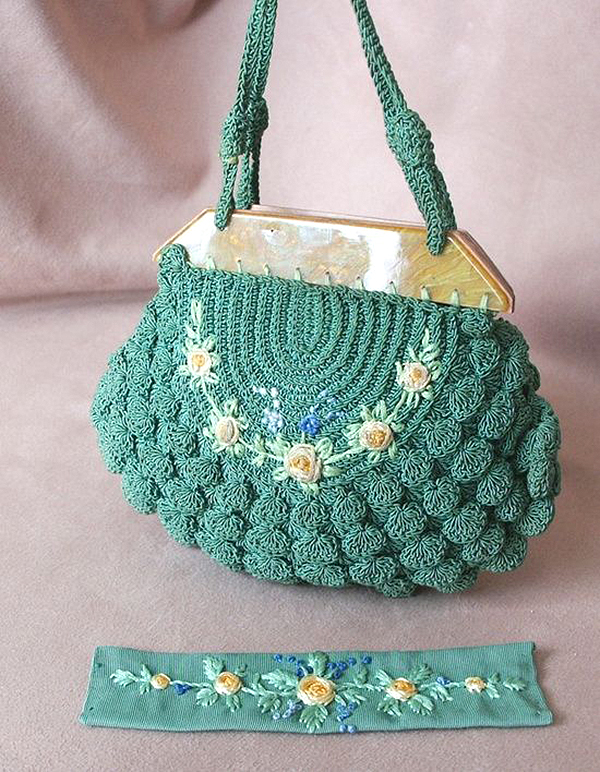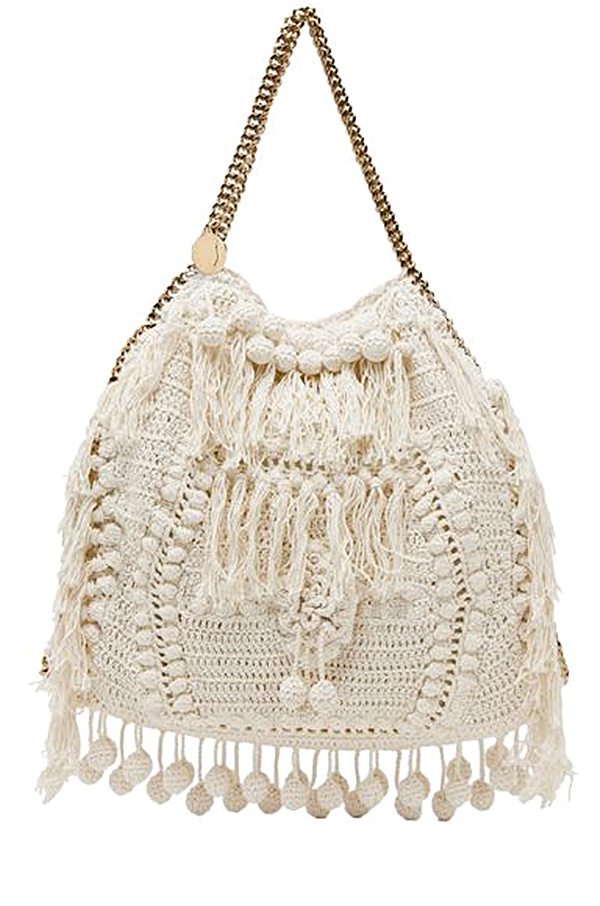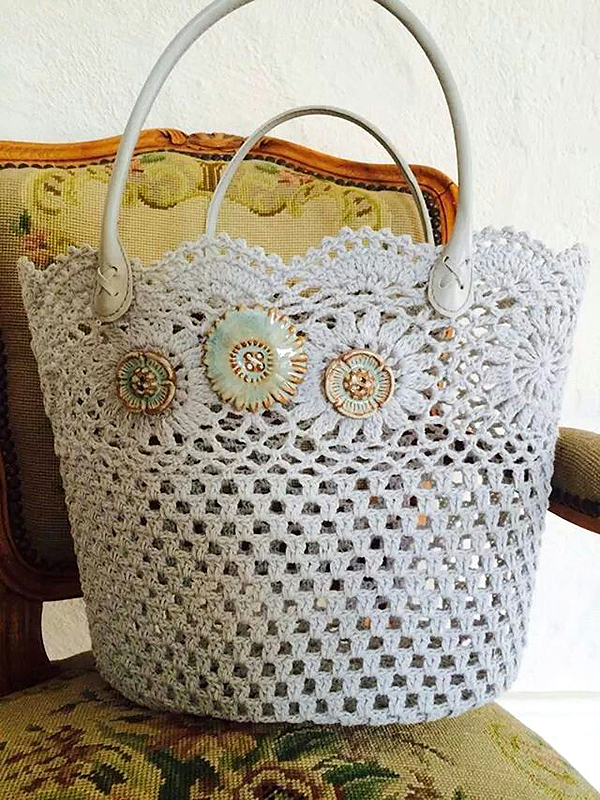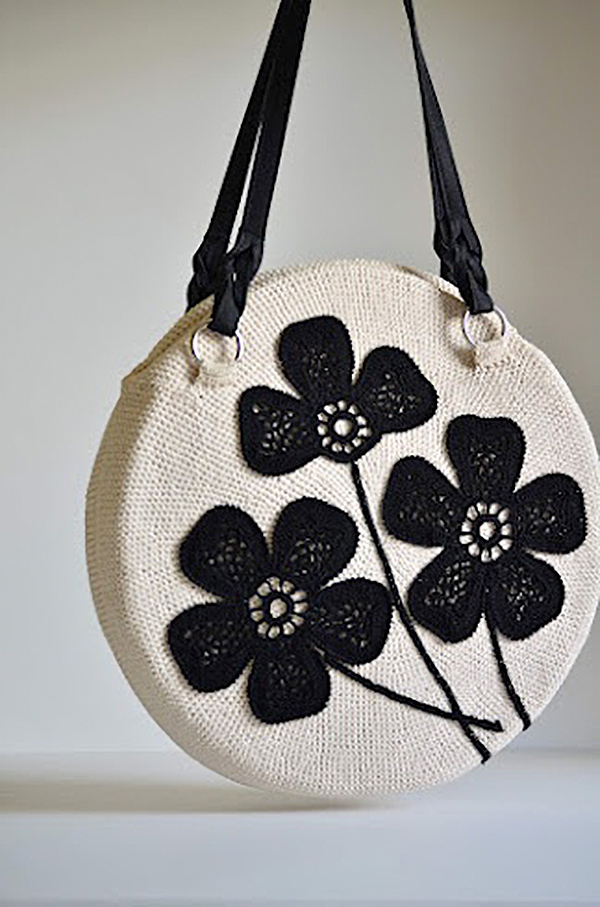 Winter style — I guess this bag warms you, too :)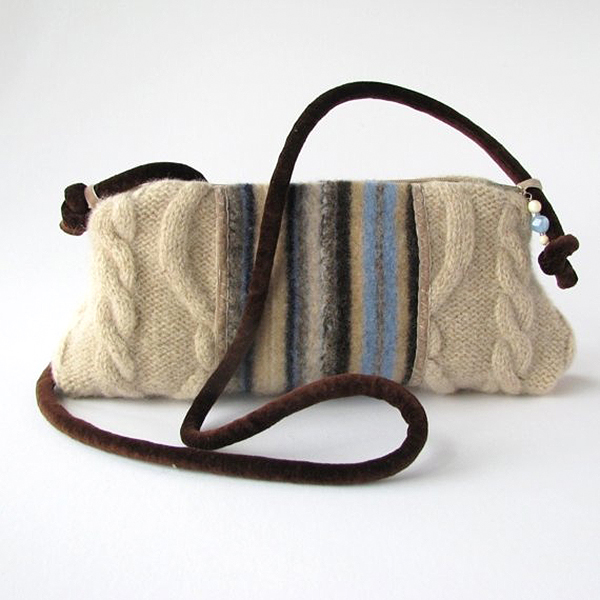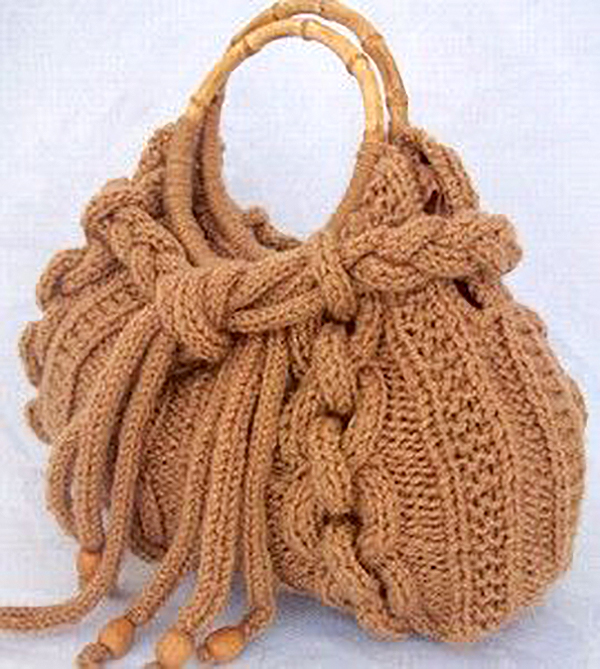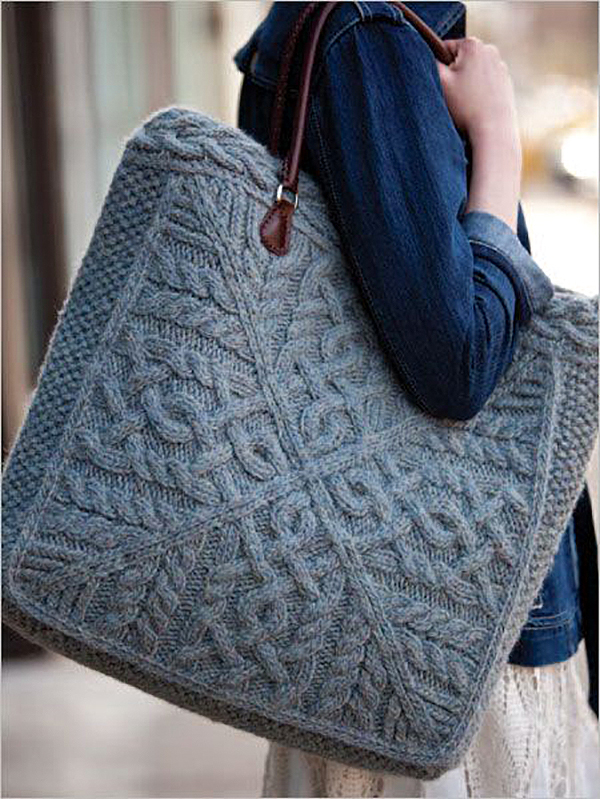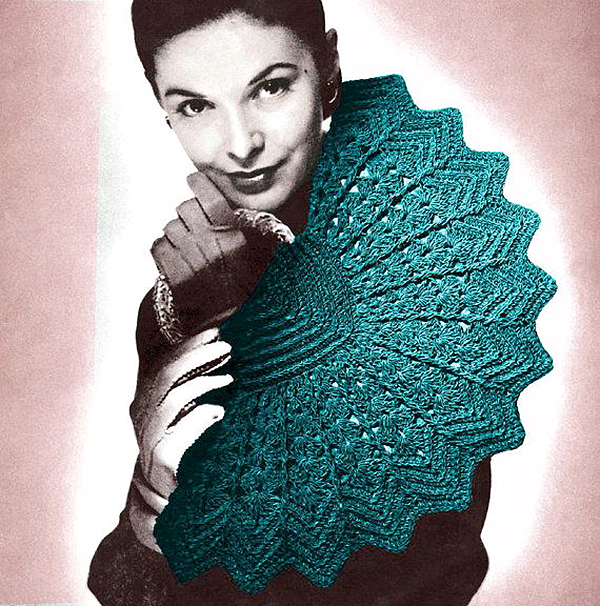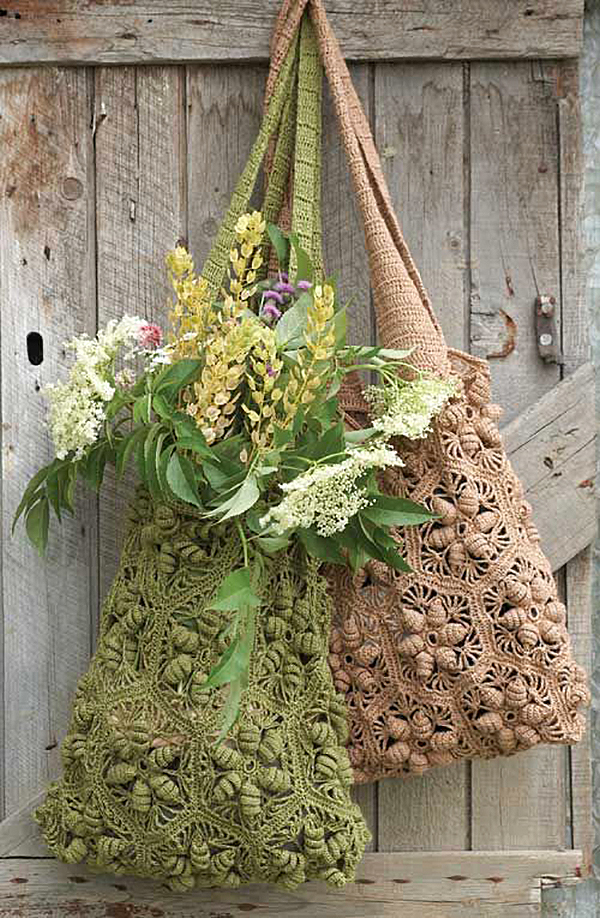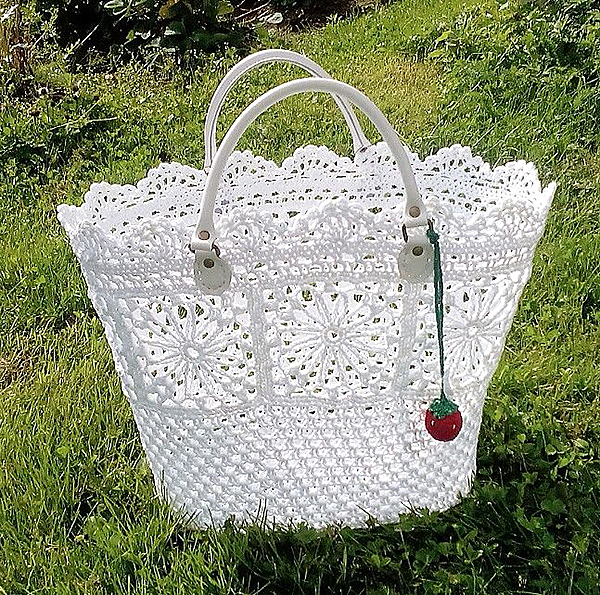 It is very possible that the lace is still made on a machine, but the technique is interesting: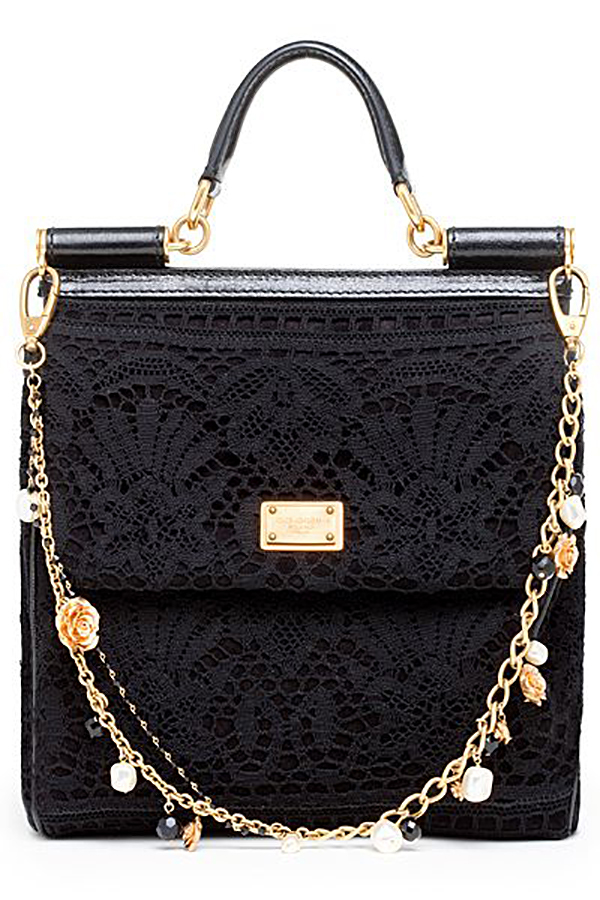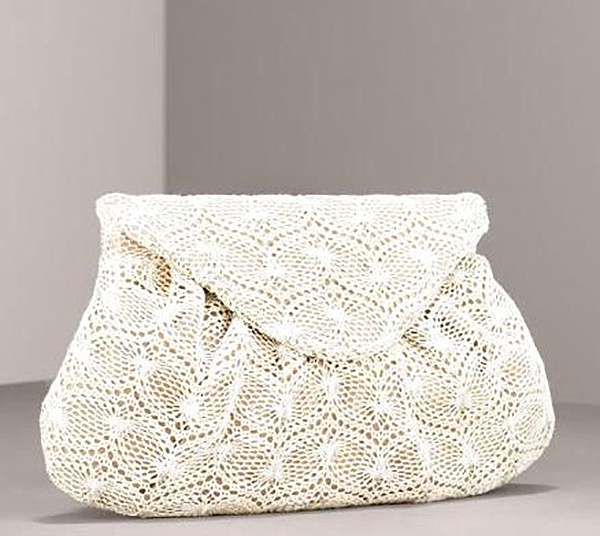 Crochet patterns are as if specially created for this:
It's not crocheted, but looks like Irish lace: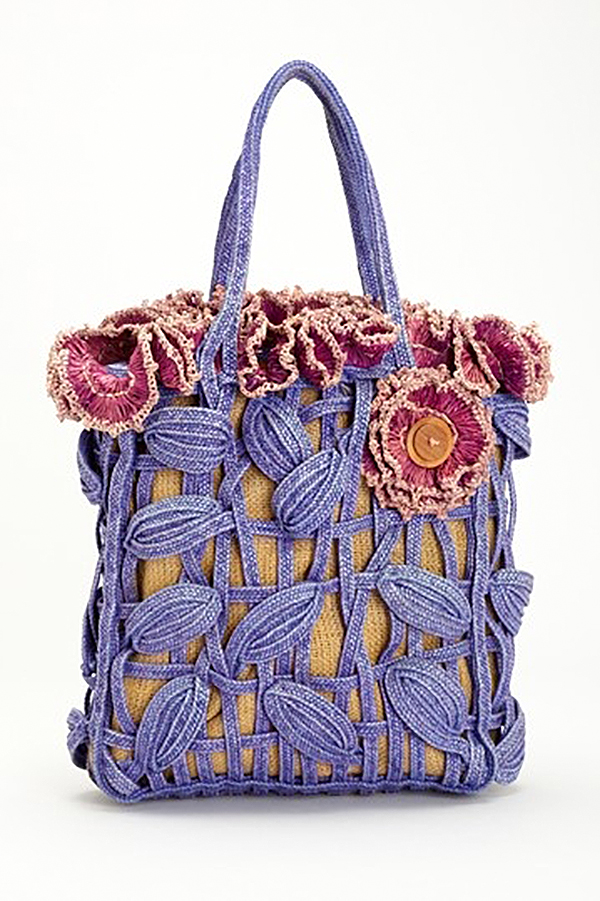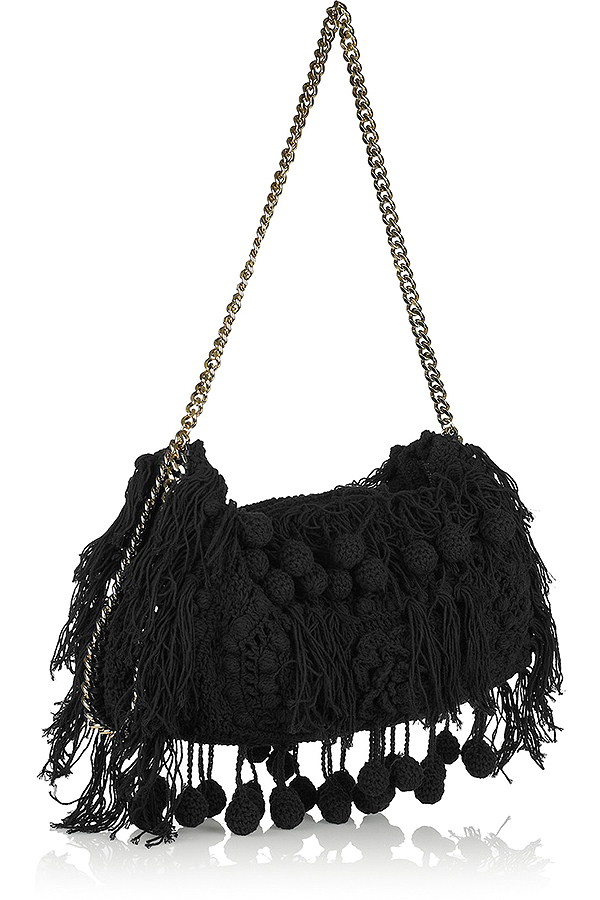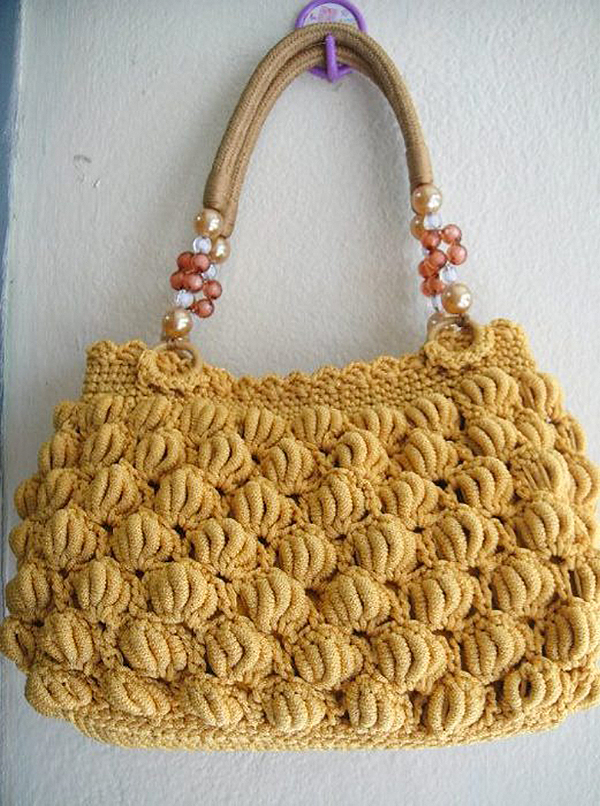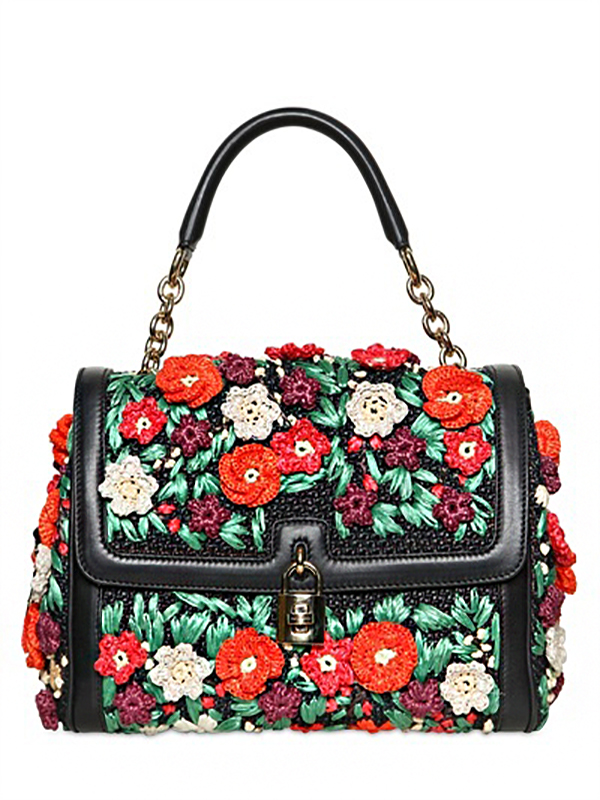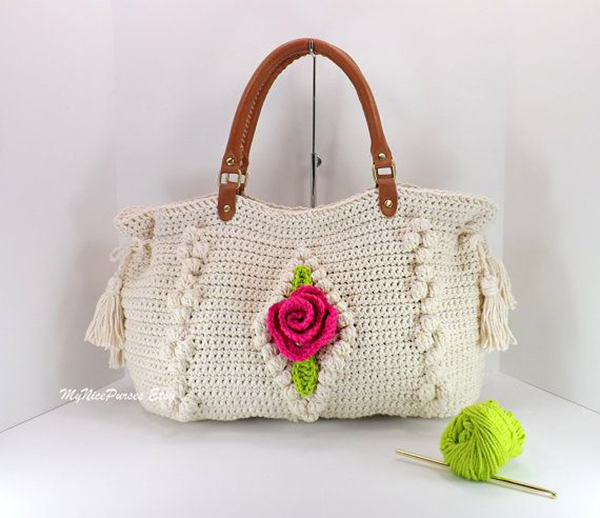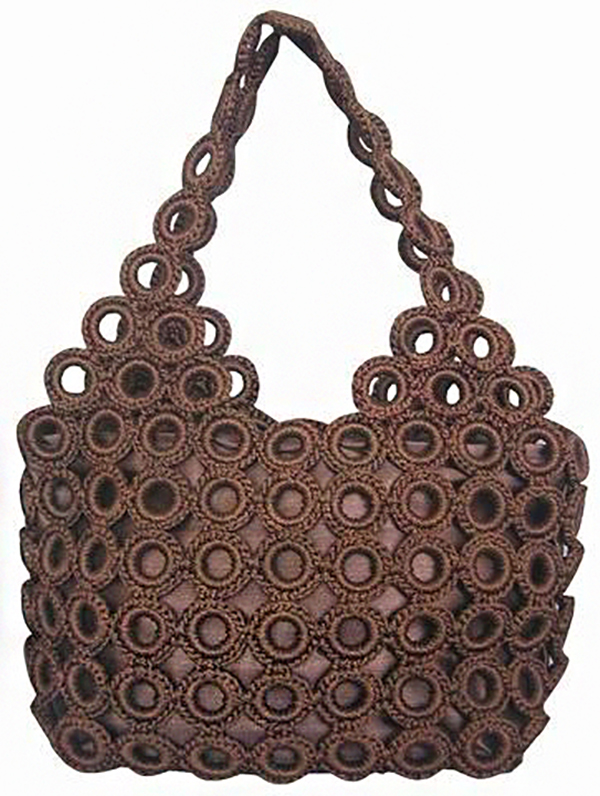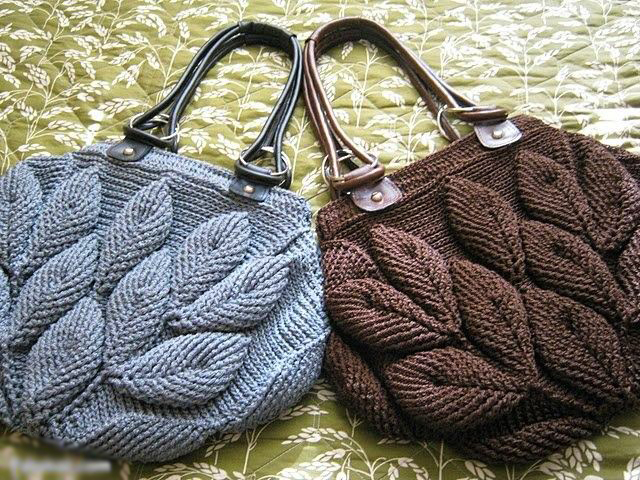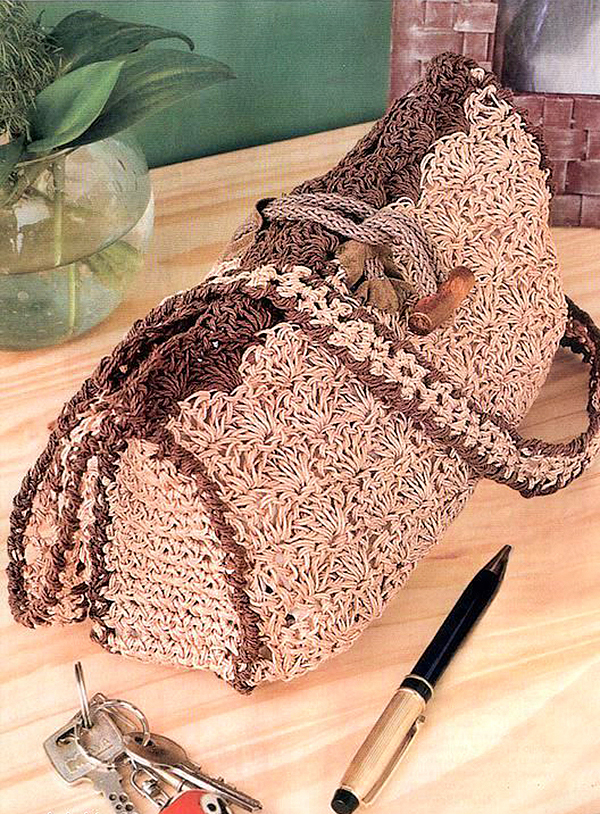 And finally, a special charm. Here is n idea! And if you make a black lace motif?... or brown?.. or colour?...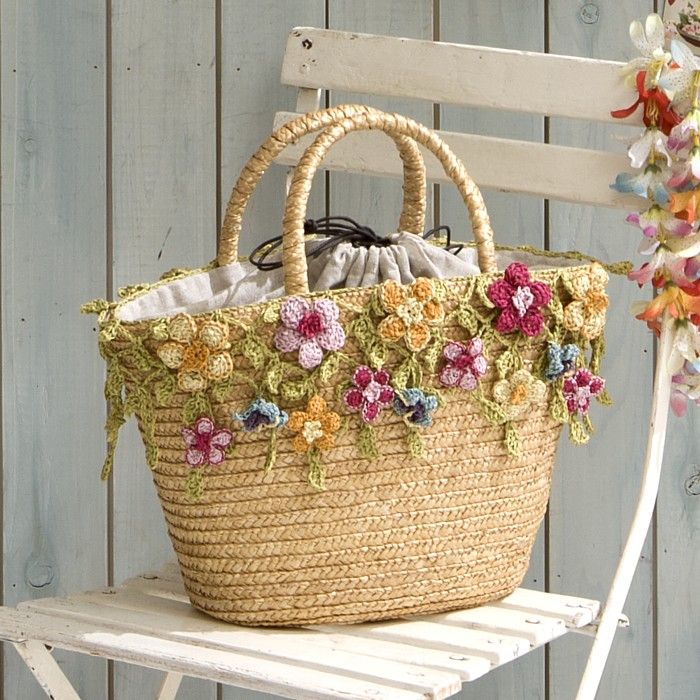 Thank you for your attention! And if you have your own discoveries — share in comments :) I would be very interested because I am an inexperienced knitter and my collection of finds is not so large.