How to Make a Gift Bag Within 5 Minutes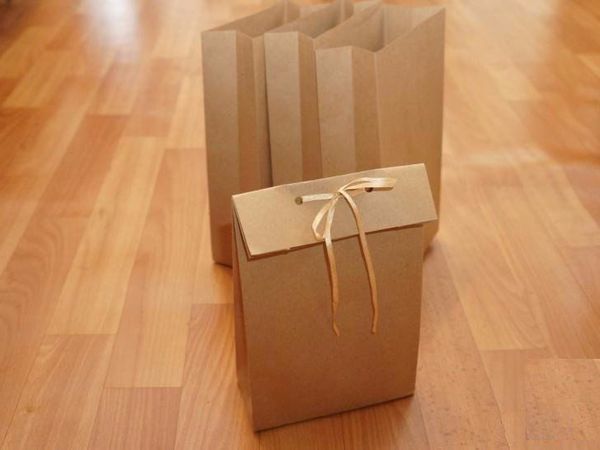 I recently faced a problem how to correctly and beautifully pack a gift. And today I want to share a DIY how you can model and properly fold such a bag for 5 minutes without any patterns. I use it mainly for dolls, but it can fit other products. Let's start! Take:
- a double sided tape
- scissors
- satin ribbon
- hole punch
- any paper, this time I used Kraft paper. The size can also be different :) Stick the tape to an edge. Fold and glue the paper. Here is how I do it: Here's what you should have: You need to bend the sides for the volume of the package. The thickness also depends on the products that will be inside. Make the bottom as shown in this photo :) Well, in general, it's ready) DIYs & Tutorials on the topic