Kids Craft: Easter Eggs Painted like Budgerigas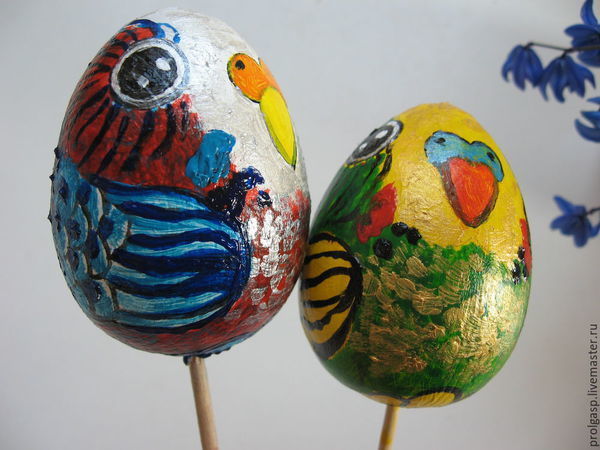 I recently read an interesting publication about Linda Brike. Inspired by her work, I decided to try to paint eggs like budgerigars.
Easter is soon so I hope the DIY will be useful!
You need:
1. Wooden egg blanks or egg shells ( I used both).
2. Acrylic paint.
3. Pencil.
4. Wooden sticks or knitting needles.
Pierce an egg with the stick, so it was comfortable to hold it and dry (wooden are pierced easily with a metal needle). Paint the blanks in a main yellow or white colour.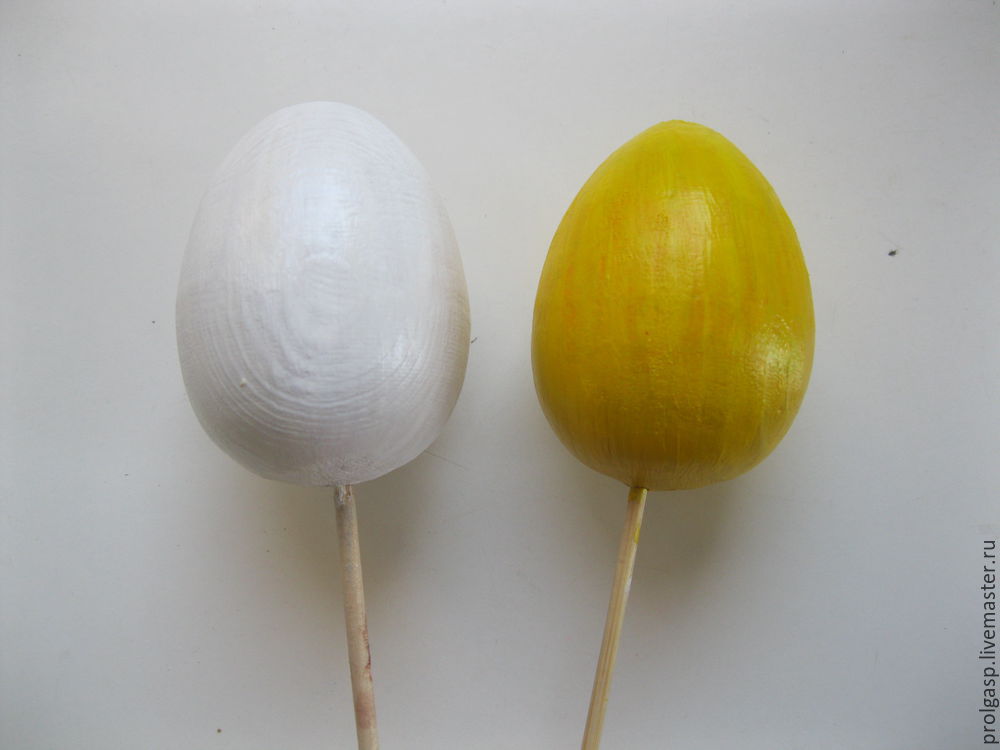 Draw the eyes and beak with a pencil.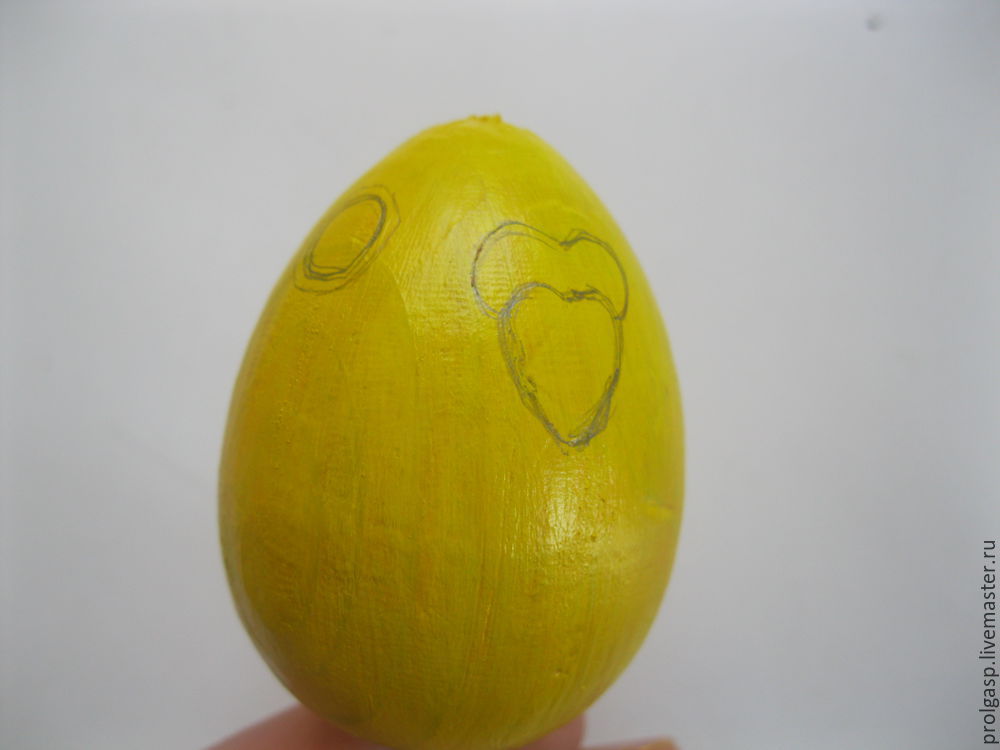 Then outline the contours of the body, the wings and tail.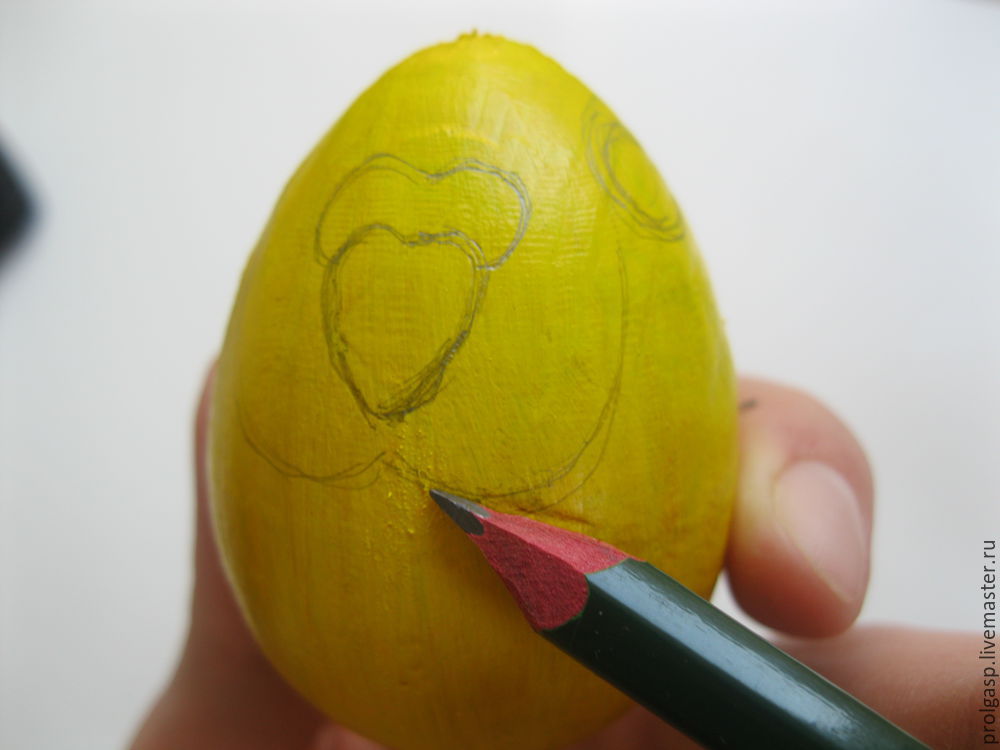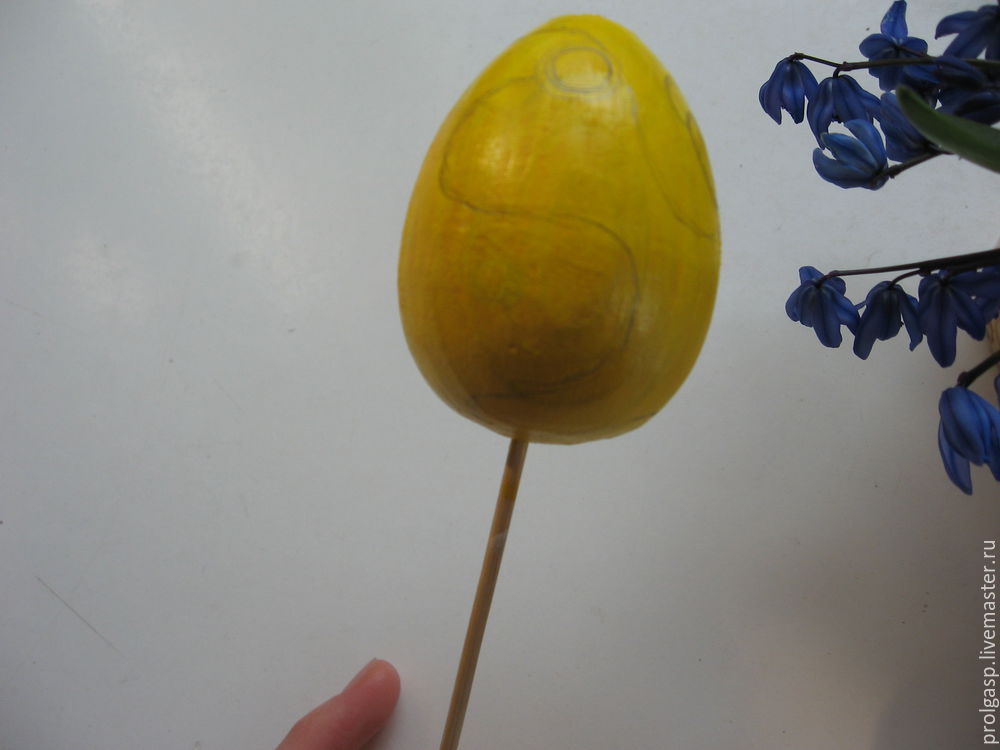 Start with black paint, outline the contours of the eyes, beak, wings, and tail.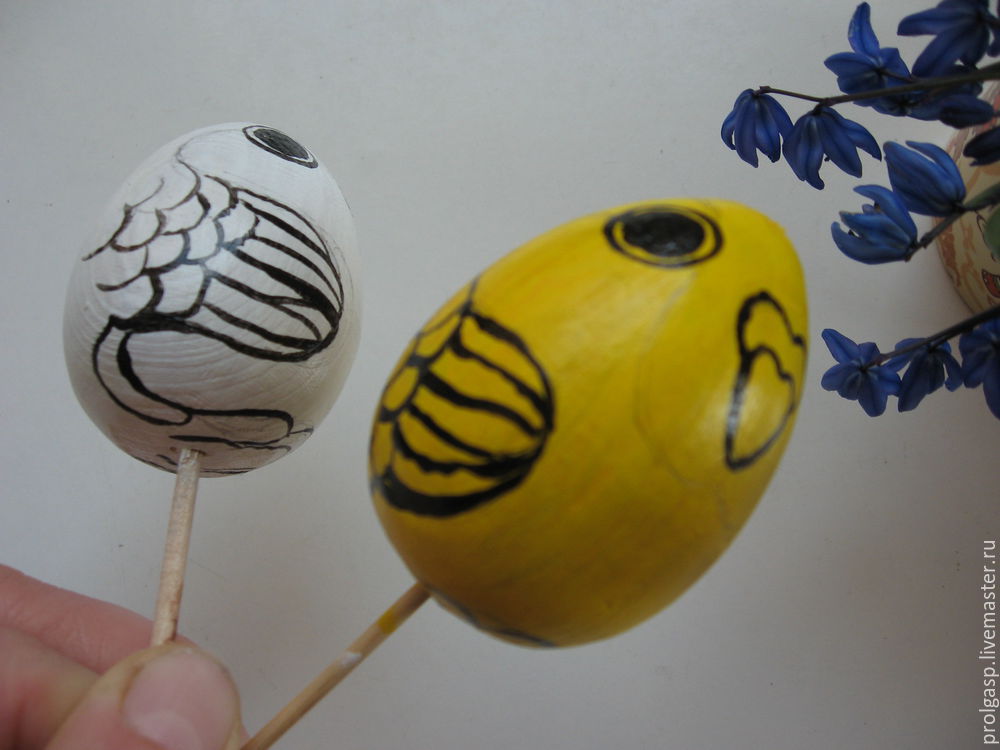 Then paint! I've seen only five types of these birds — yellow, green, white, blue, purple, use any :)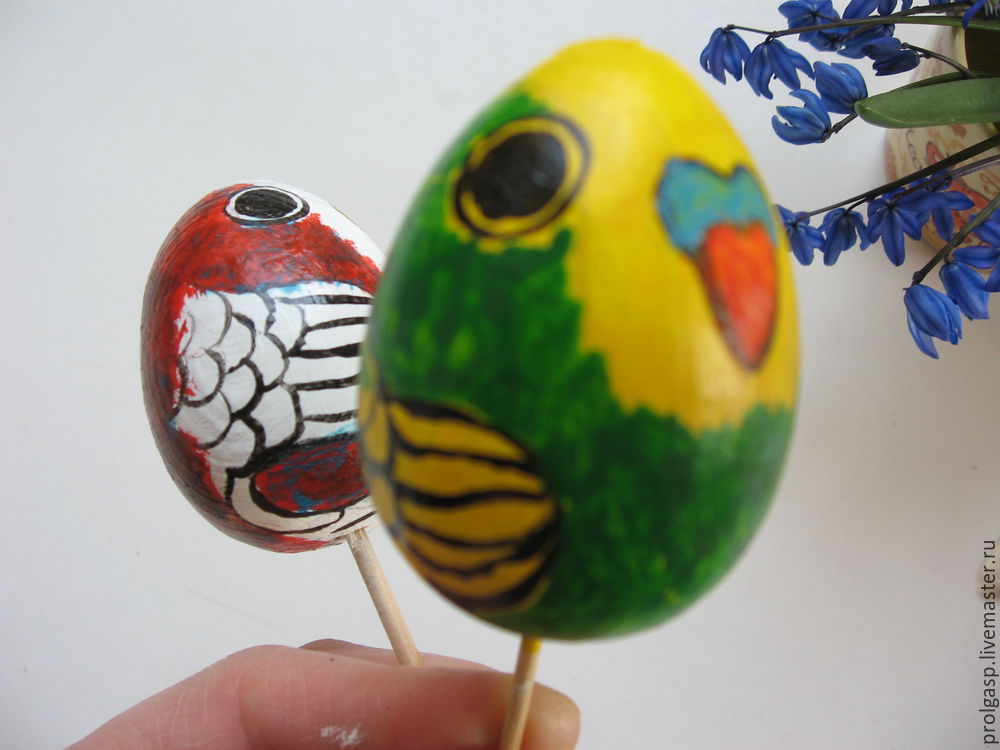 When the main colours are dry, draw stripes around the eyes and on the back, distinctive spots on the neck.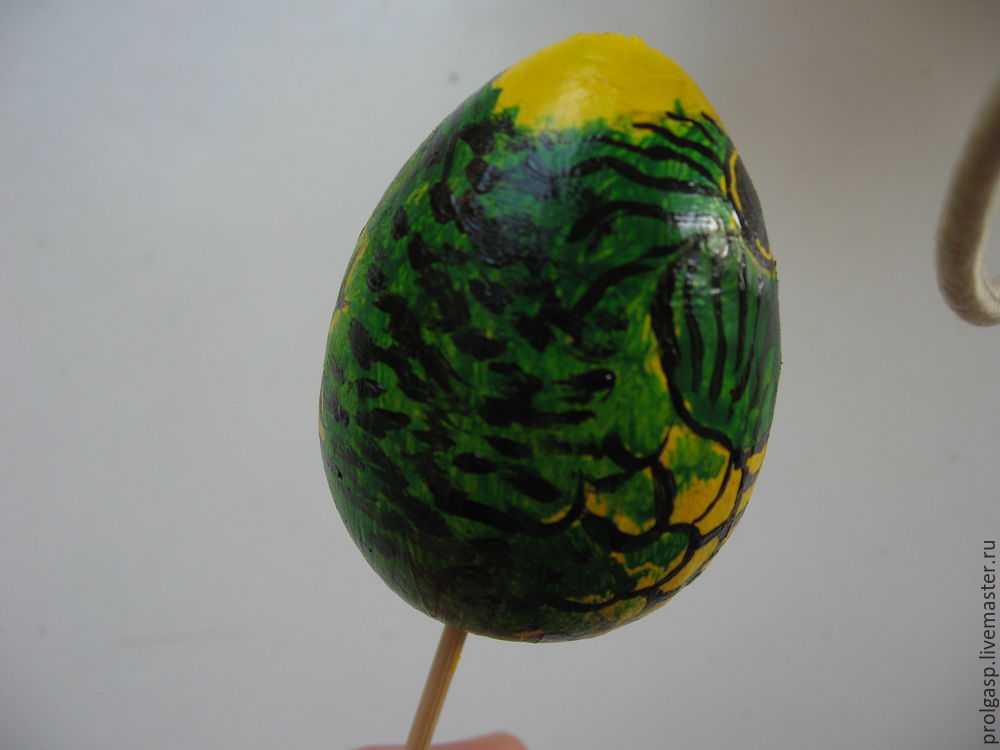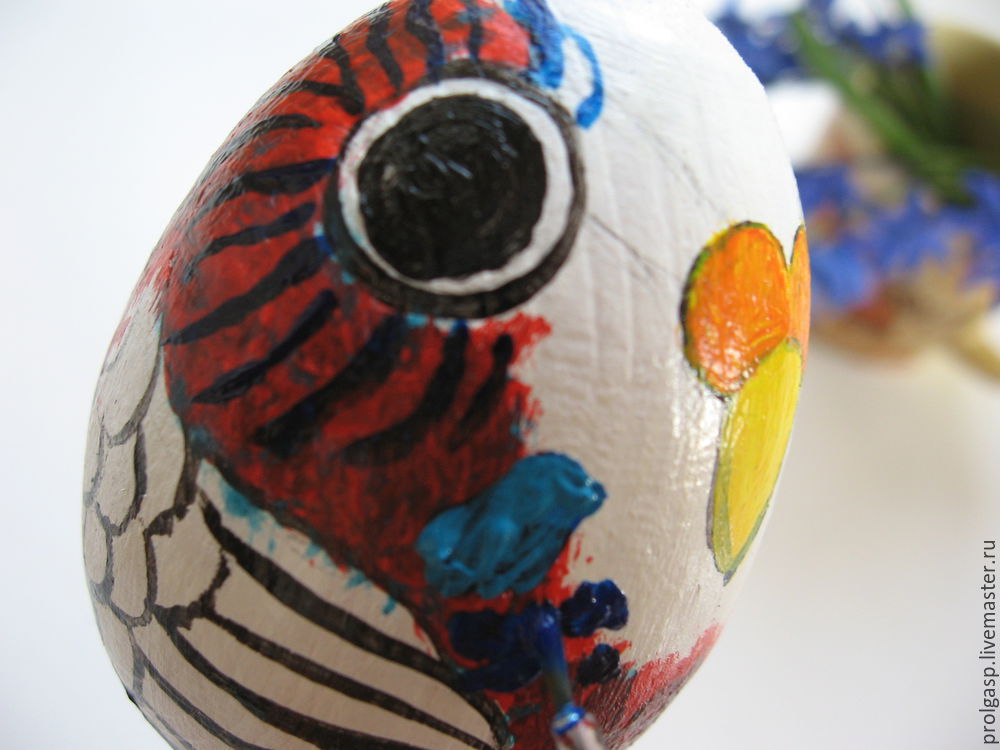 Paint, if necessary, the wings and tail, make blinks on the eyes, nostrils, etc.
And apply strokes of gold or silver paint imitating feathers on the chest, back and head.
Put the egg on sticks in a glass and wait until it dries!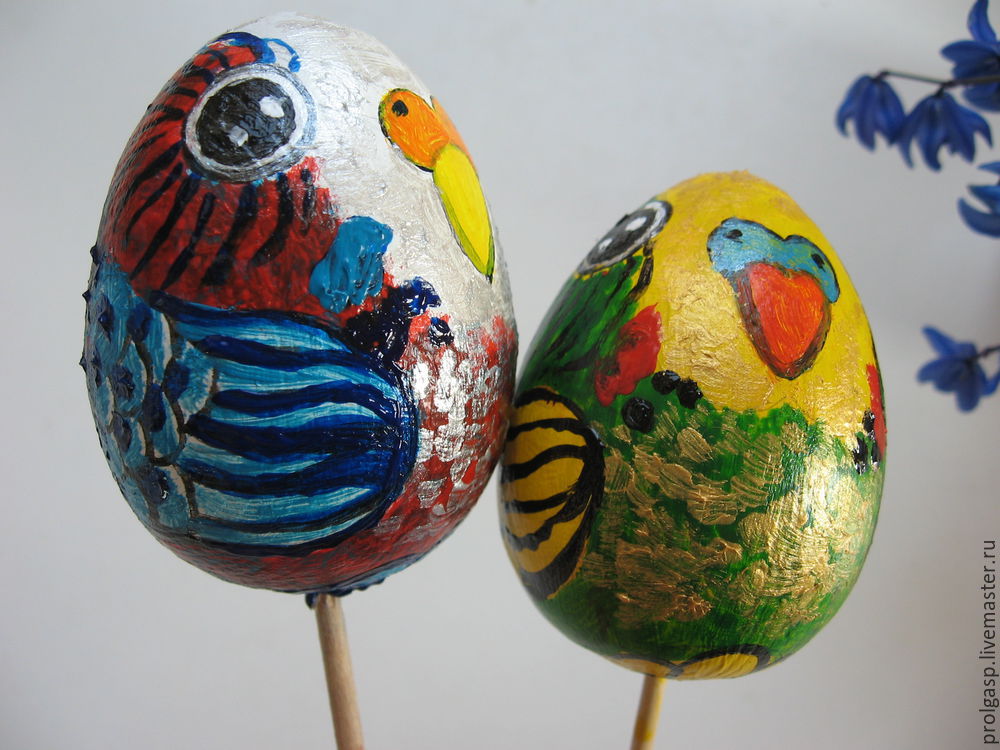 After the paint is dry, remove the stick, glue the holes with small pieces of paper or coating. Then paint.
I think this DIY will be interesting both for adults and children. Especially if you have a real pet at home and can portray it  :)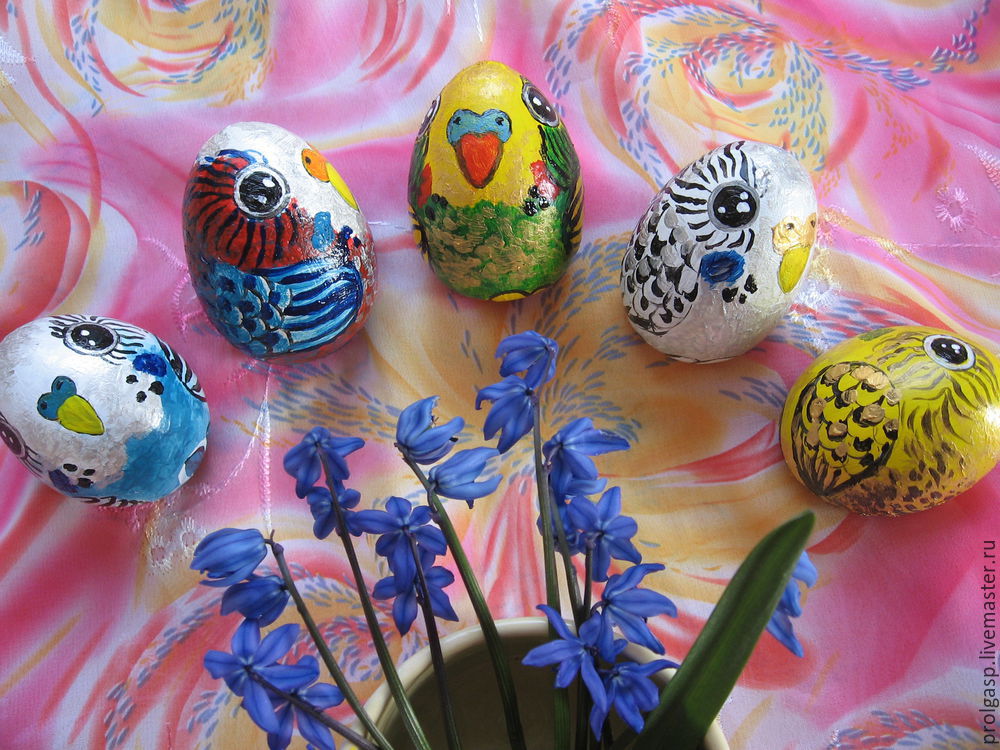 DIYs & Tutorials on the topic