How to Simply Dry Felt a Cutie Kitten
Sonechka and her brother Joe :)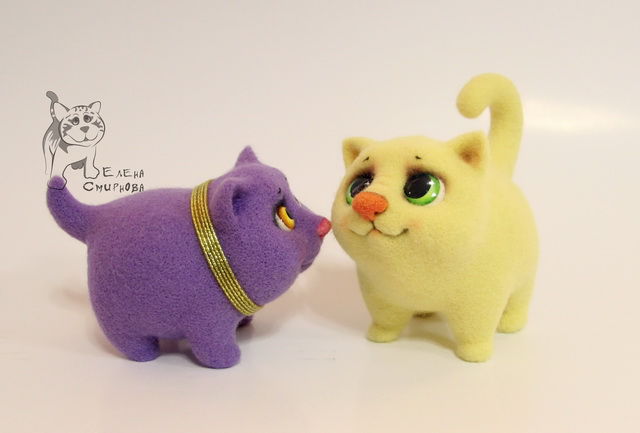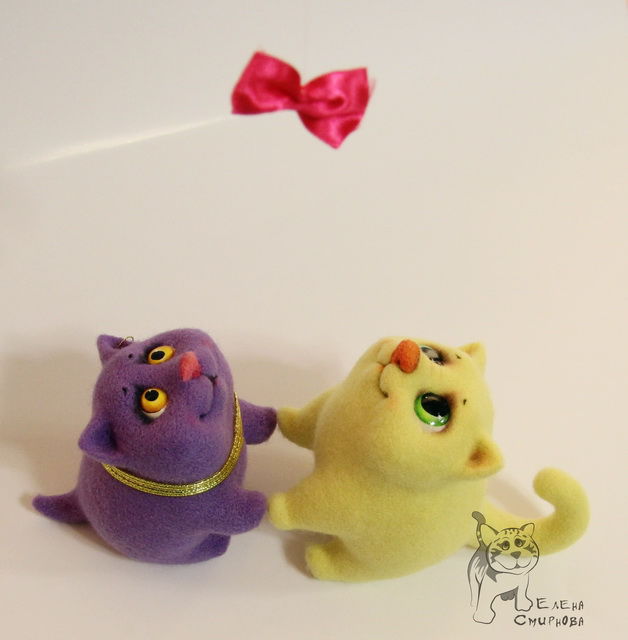 The tutorial!
Take batting for the base. Shape an oval blank with a wide eye needle.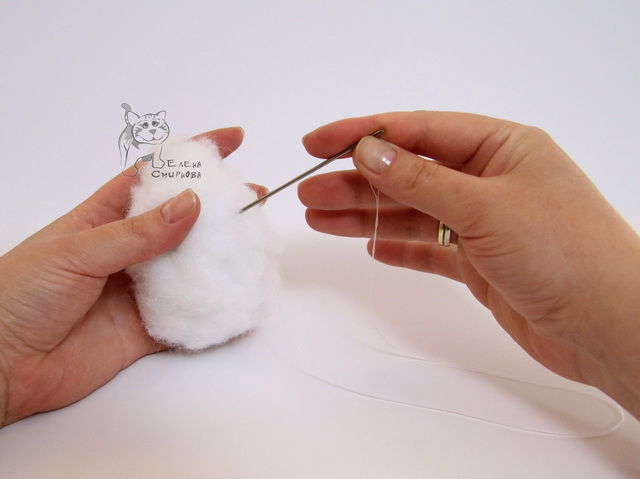 Fluff wool.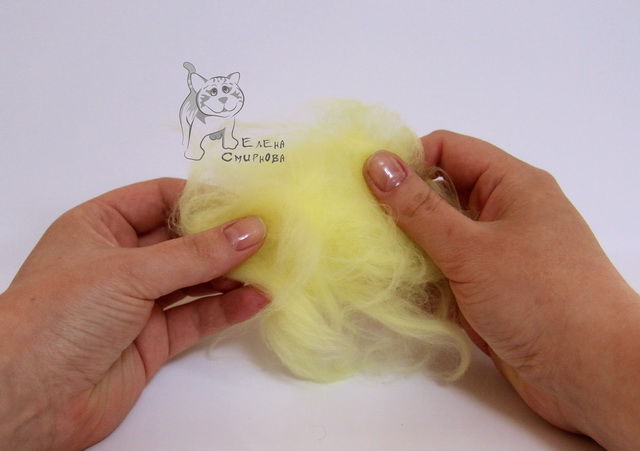 Put the batting in the fluffed wool and felt them with needle No. 36. Try to stick the needle as deep as possible. At the same time, it is tough inside and loose on the surface. Make it equal.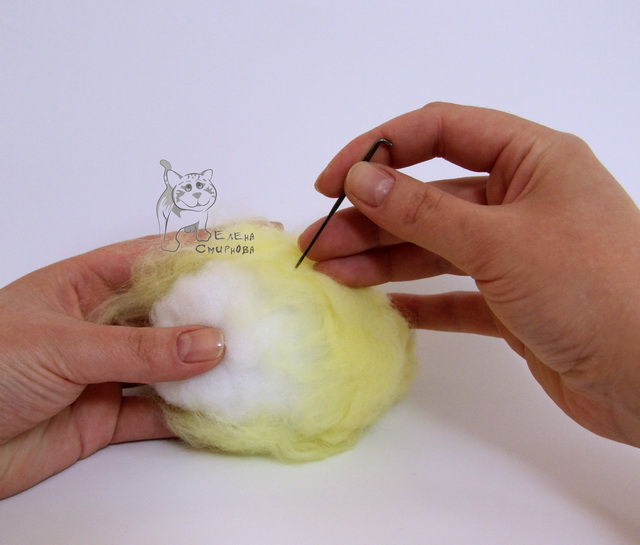 Make four identical blanks of legs. Leave wool unfelted from one end.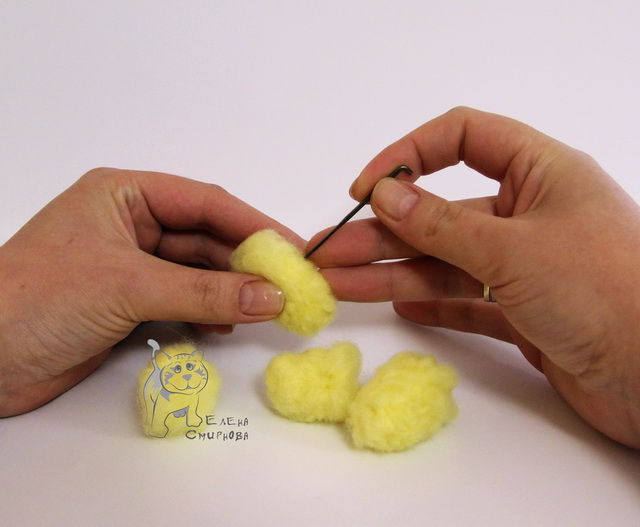 Felt them to the body.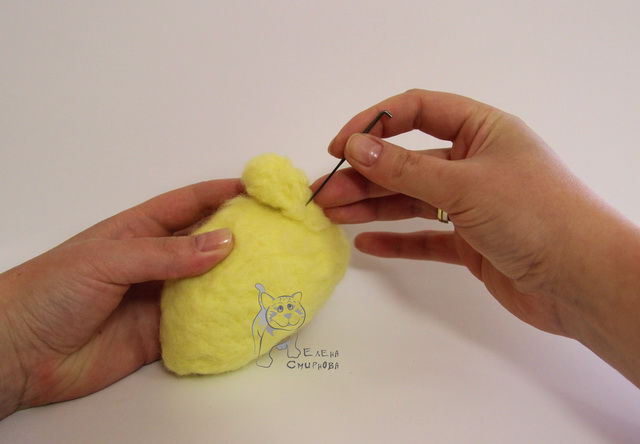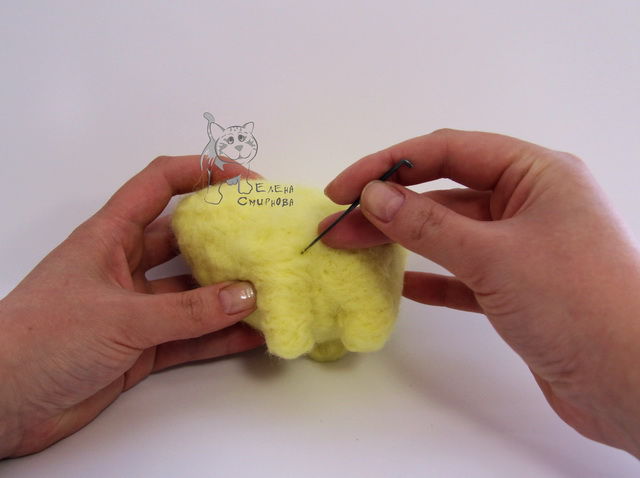 Make curves with your fingers and the needle.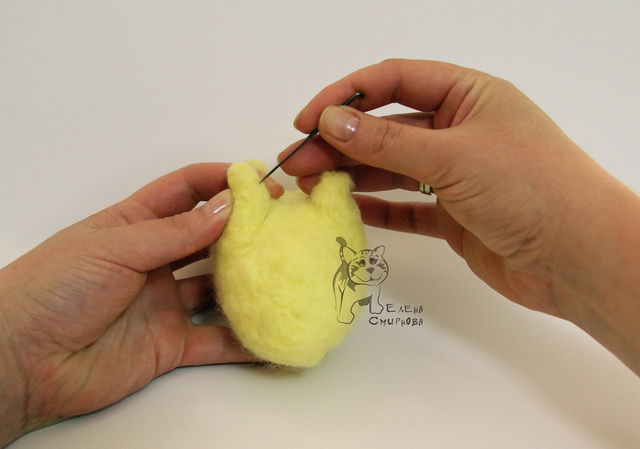 Add some strands to make eye socket.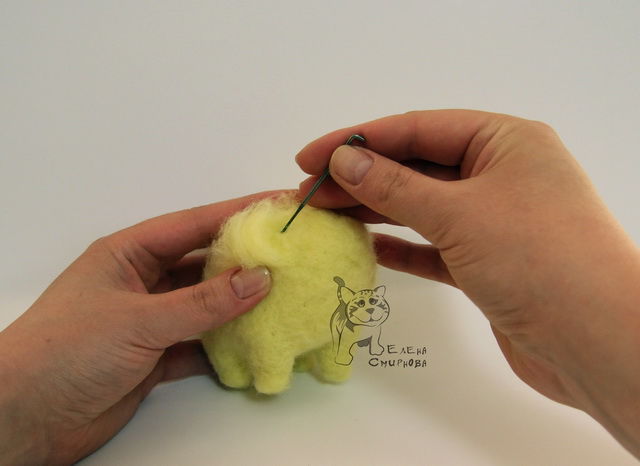 Felt to achieve the desired size.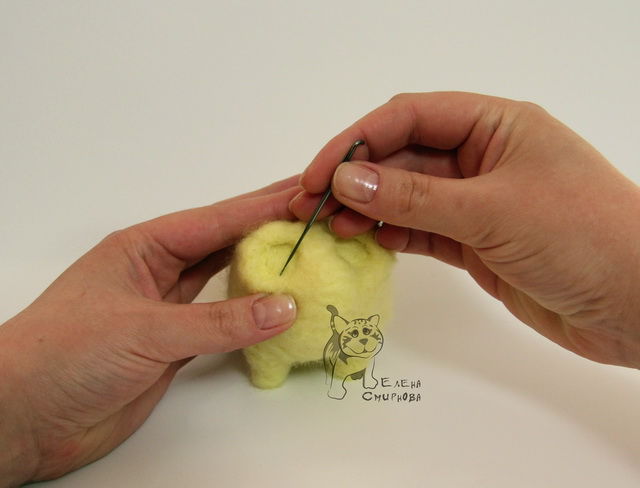 Form a triangular flatness for the nose.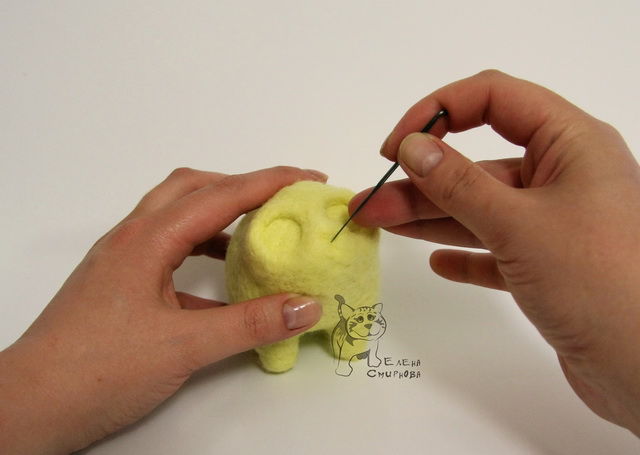 Make two small identical balls for whiskers.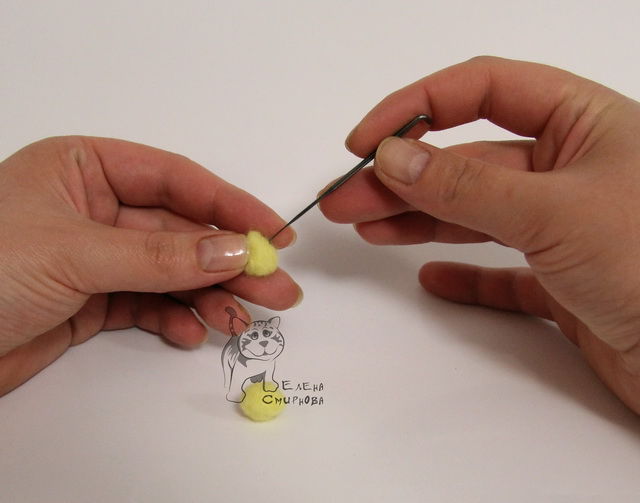 Felt them slightly below the plane of the nose.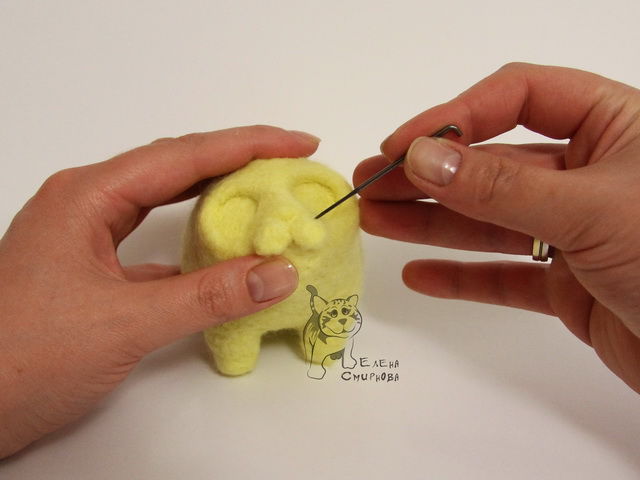 Make the chin.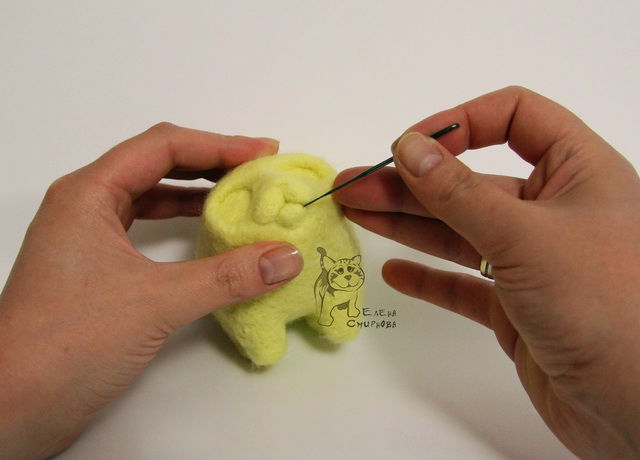 Add wool on the legs to make paws.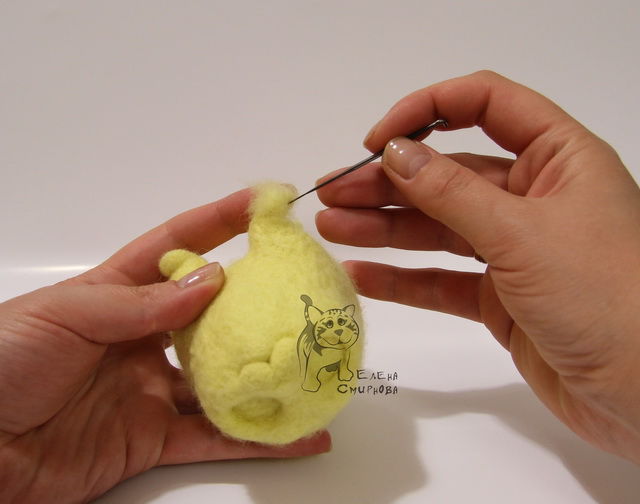 Start "polishing" where possible — those places that are no longer perfected — with the needle No. 38*.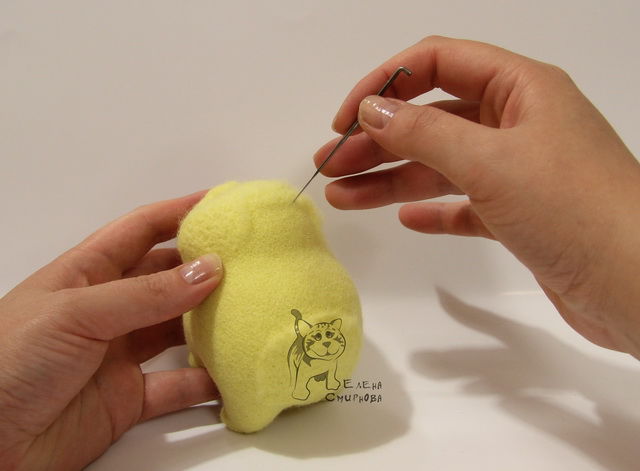 Make the tail.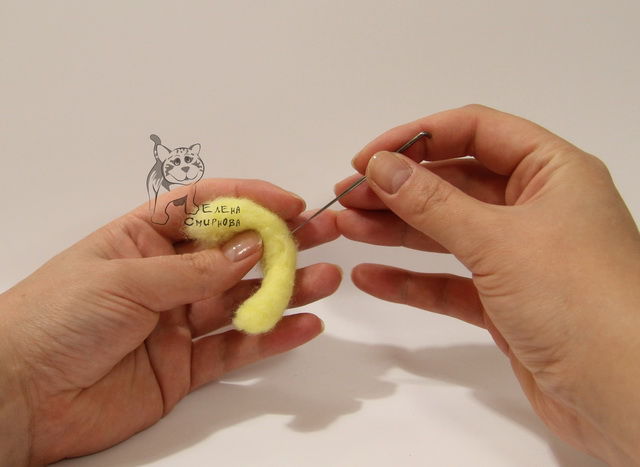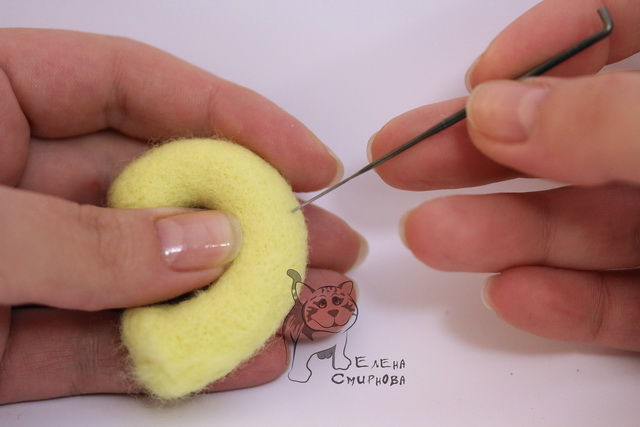 Felt it to the body inserting the needle as deeply as possible.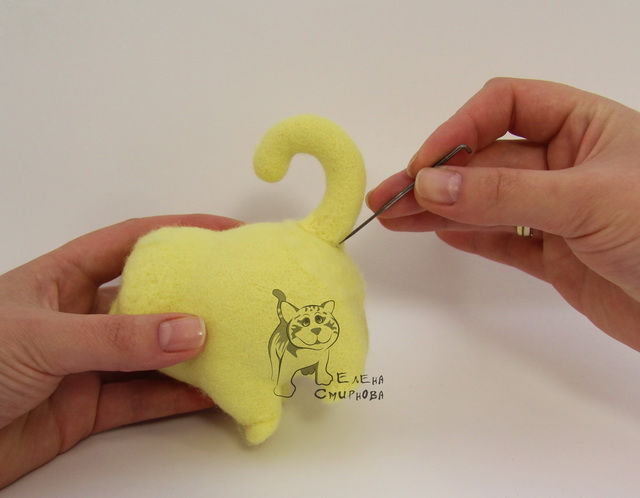 Strengthen and "polish" the joint.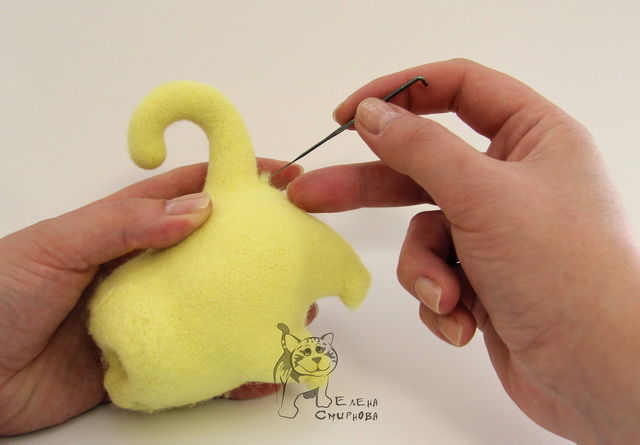 Repeatedly poke with the needle under the tail to form the bottom.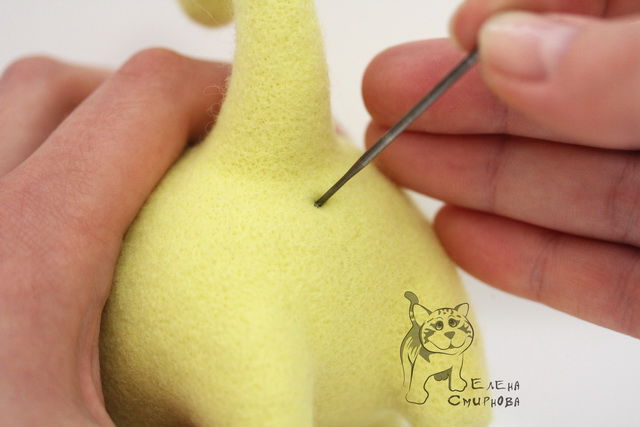 Model and dry the eyes, sandpaper gently.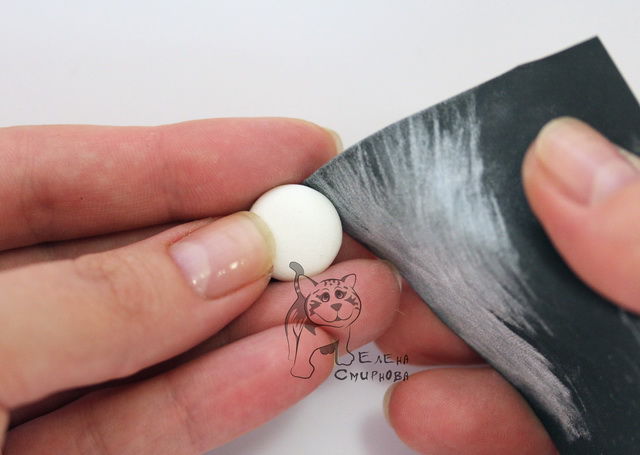 Apply them with Moment crystal, let wool absorb the glue.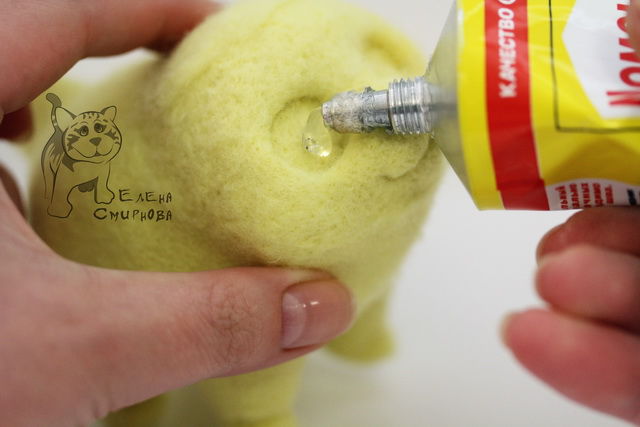 Insert the eyes and press them tightly.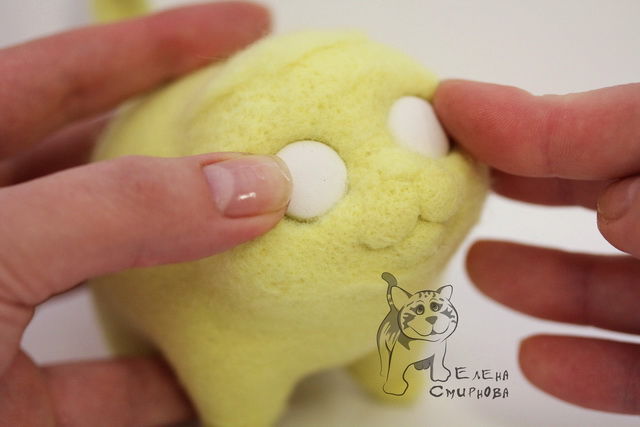 Clearly draw the smile line.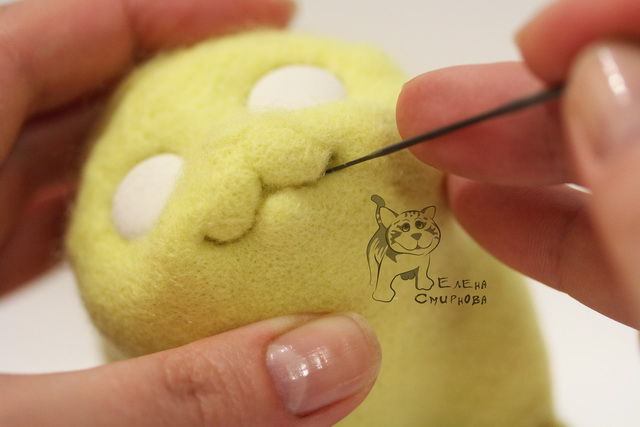 Make a small cord between the fingers.


Felt over the nose forming wrinkles.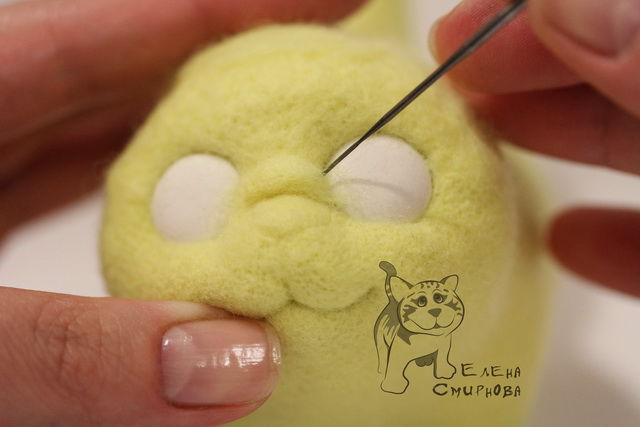 Make a small triangles.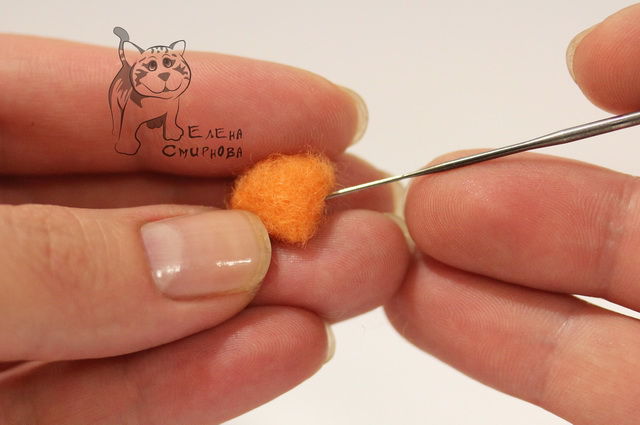 And fix it.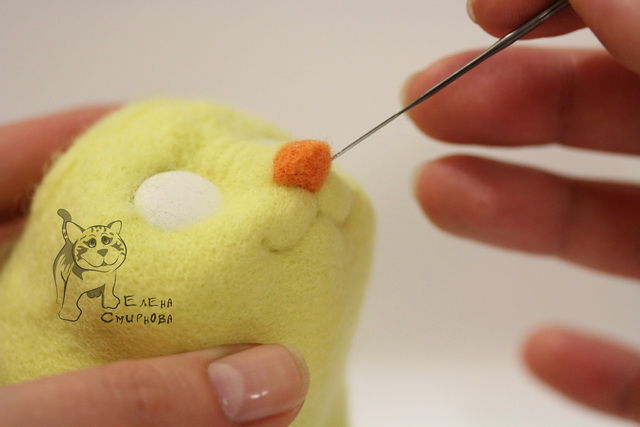 Mark the nostrils.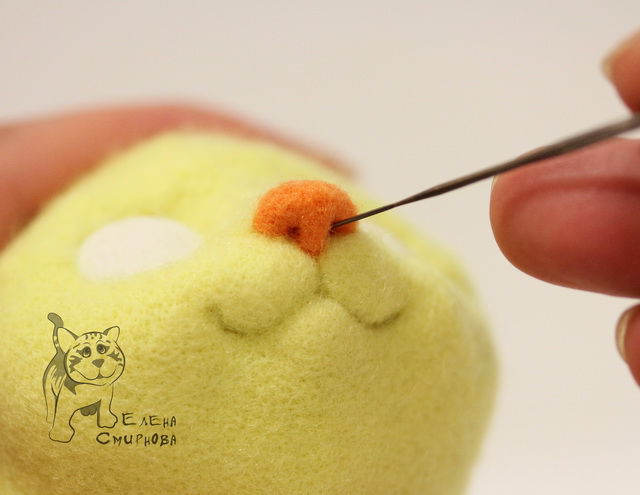 This guy can already claim on the title of a cat.))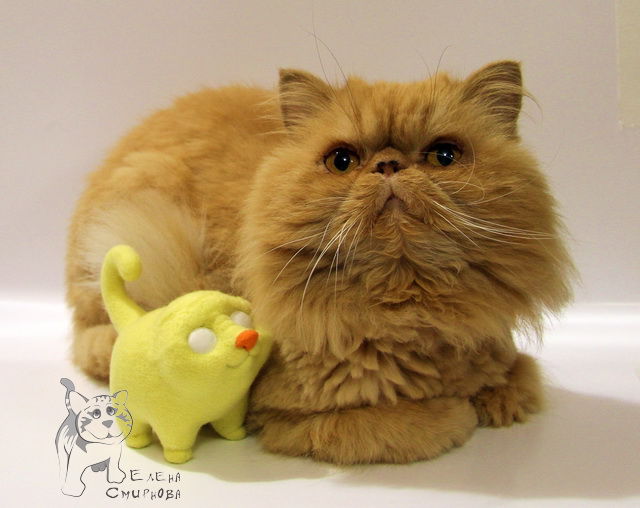 Shape two identical triangles for the ears on a sponge. Periodically turn over the blanks, so they do not get into the sponge.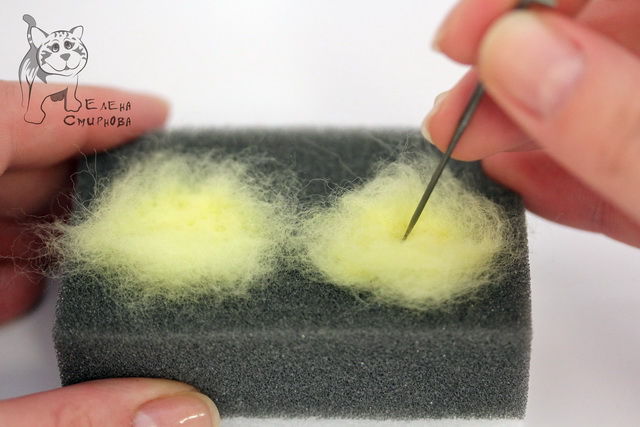 Gently treat the edges but for one which is attached to the head.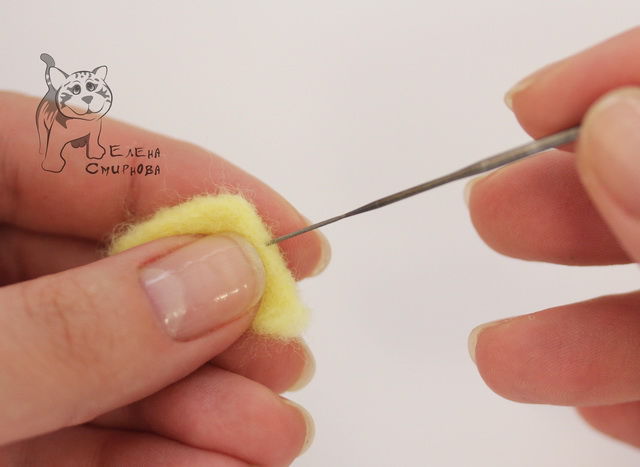 Apply! Make curves and perfect the surface.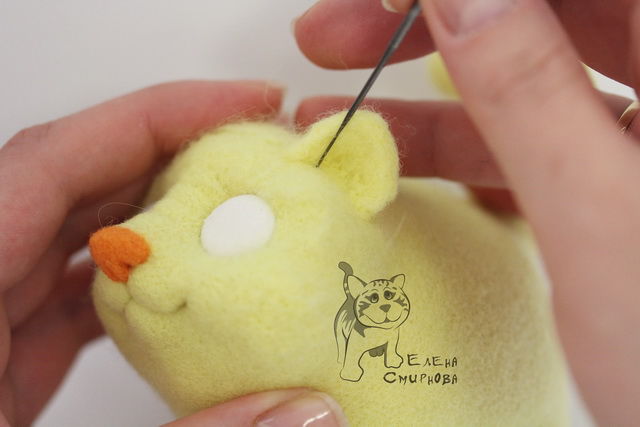 Paint the eyes and tone the toy.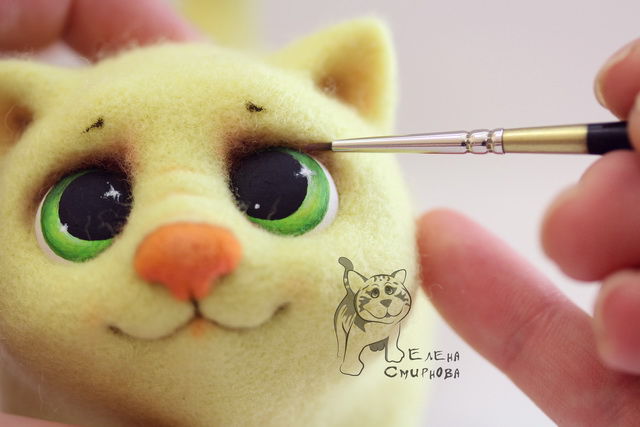 Varnish the eyes. That's all! Our Sonechka is ready!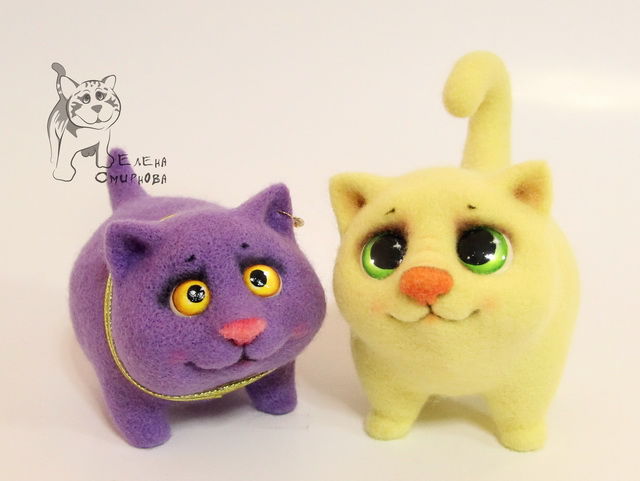 I wish you all good luck and much creativity!
DIYs & Tutorials on the topic