Funny Ears: Making Easter Biscuits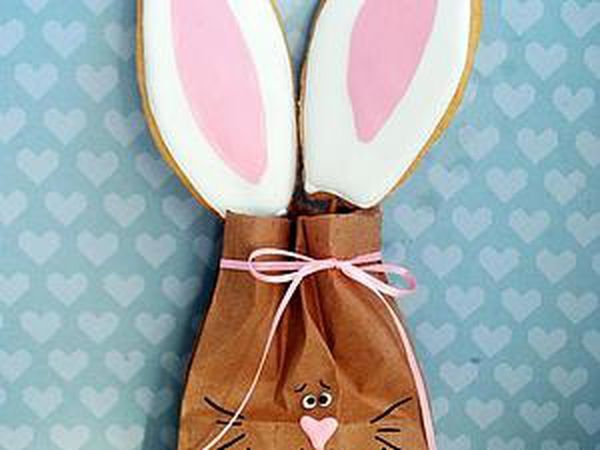 I wanted to share an idea of making Easter cookies or gingerbread.
You need:
- cookie or ginger dough
- white and pink icing
- confectionary or textile bag
- markers
- ribbon
1. Insert stick in a cookie or gingerbread and bake it in the oven at 180 degrees. Get 'tanned' blanks. 2. Take white and pink icing and decorate the cookies. 3. Waiting for the glaze (from 1 hour to days) to dry depending on the thickness and proceed to packing the ears. I didn't have anything more suitable than craft bags. You can also use any textile bags. I think it will be very cool. Next draw eyes, nose, whiskers and mouth on the bag.
I painted the nose with the same glaze. Other details were painted with a marker. In General, here's a fun gift Thank you for your attention!
Happy Easter!
DIYs & Tutorials on the topic