Simple and Easy: Raspberries from Polymer Clay
Raspberry.
I just want to show you a life hack on making it because there are many DIYs on it :)
I take metal beads.
Then insert a pin with a hat intoeach bead. Attach them with instant glue.
Take translucent clay.
Then the process of modeling does not differ from any other: mash clay, roll out into a sausage, and cut it into small pieces, roll balls. Cover the top of the beads with a thin layer of clay at two-thirds.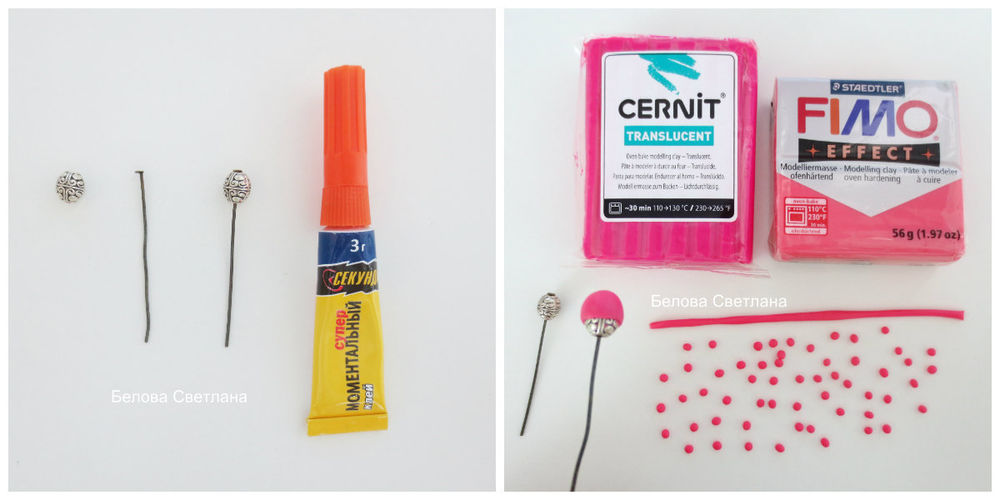 I do not take balls with fingers to avoid leaving fingerprints and not to squeeze them. Pick the balls with the blunt side of the blade. Apply the bead to the blank, push to fix it.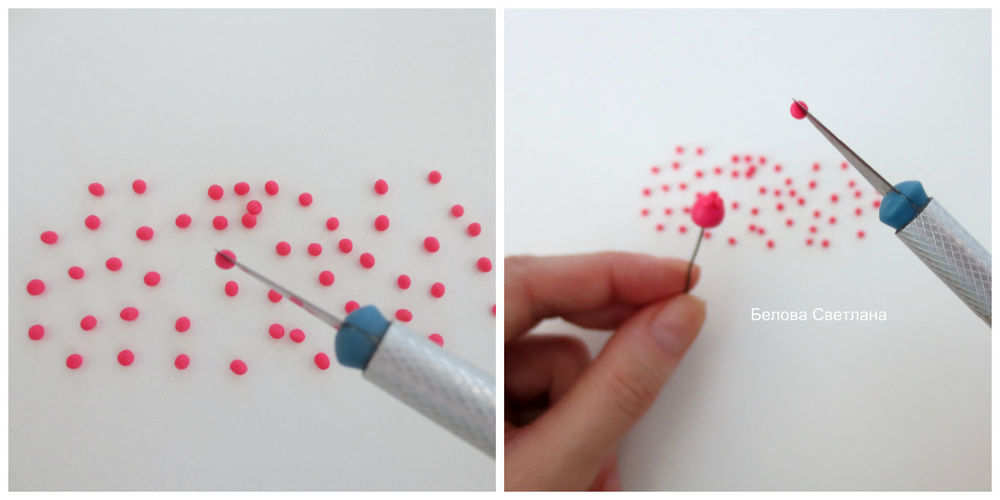 The balls are attached over the base.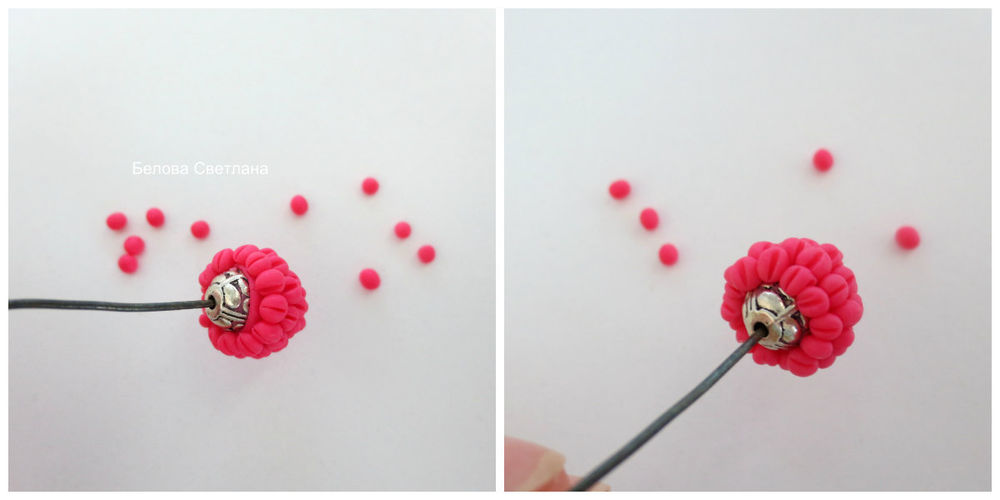 All pins are stuck in a sponge and are bakeв for 25 minutes at the temperature stated on your polymer clay.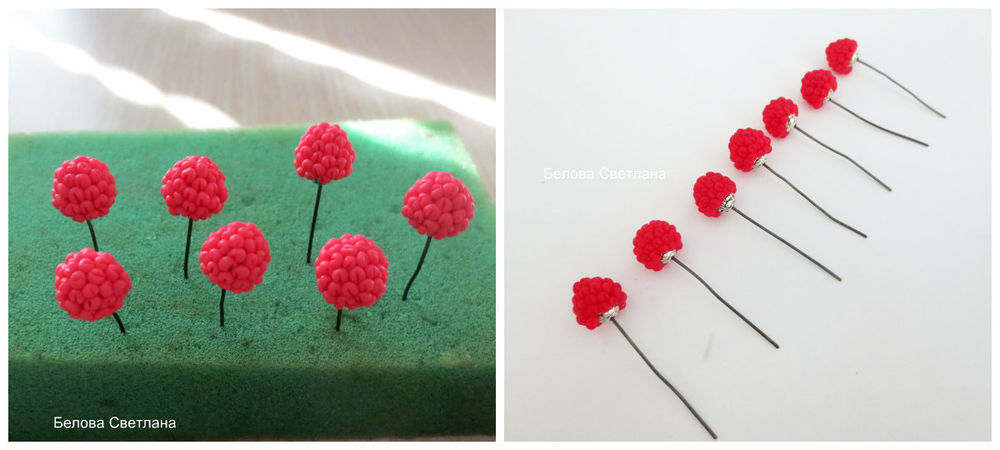 Immediately after baking, carefully remove the berries from the beads while they are still warm.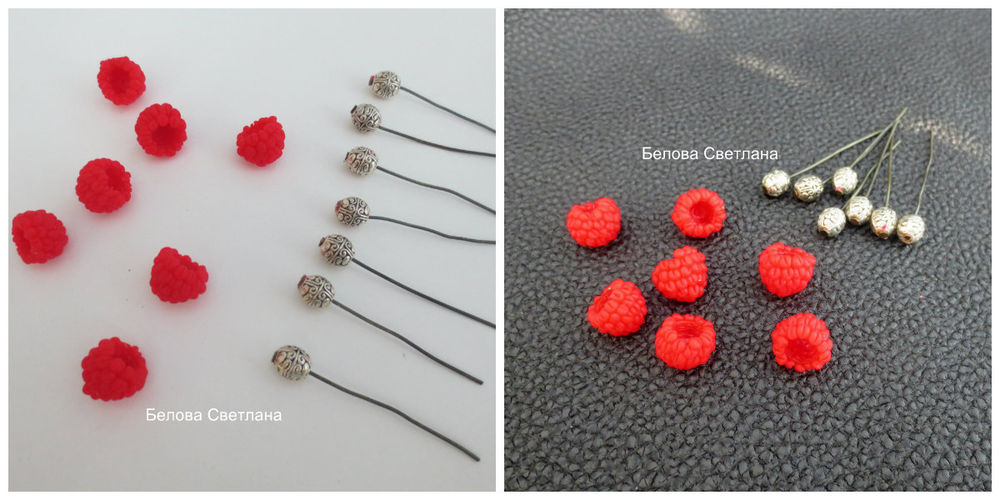 Well, the photo is for seduction :)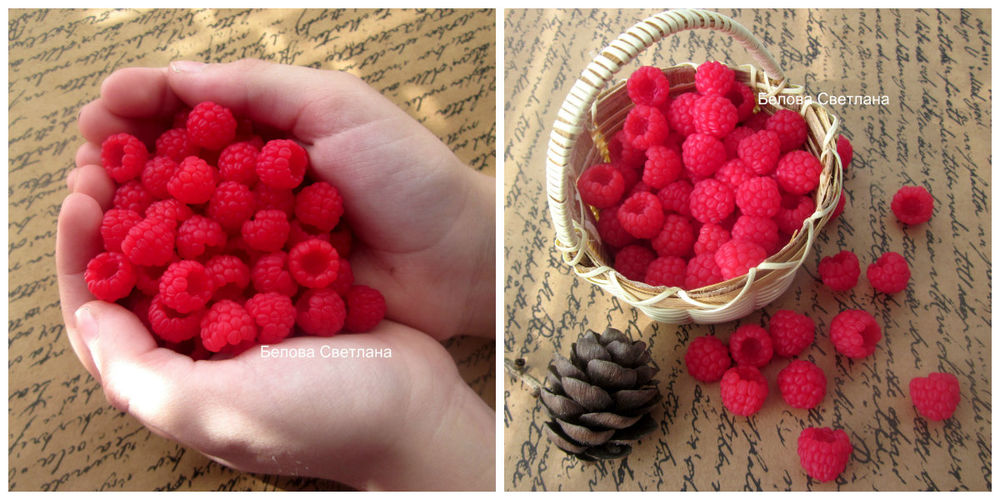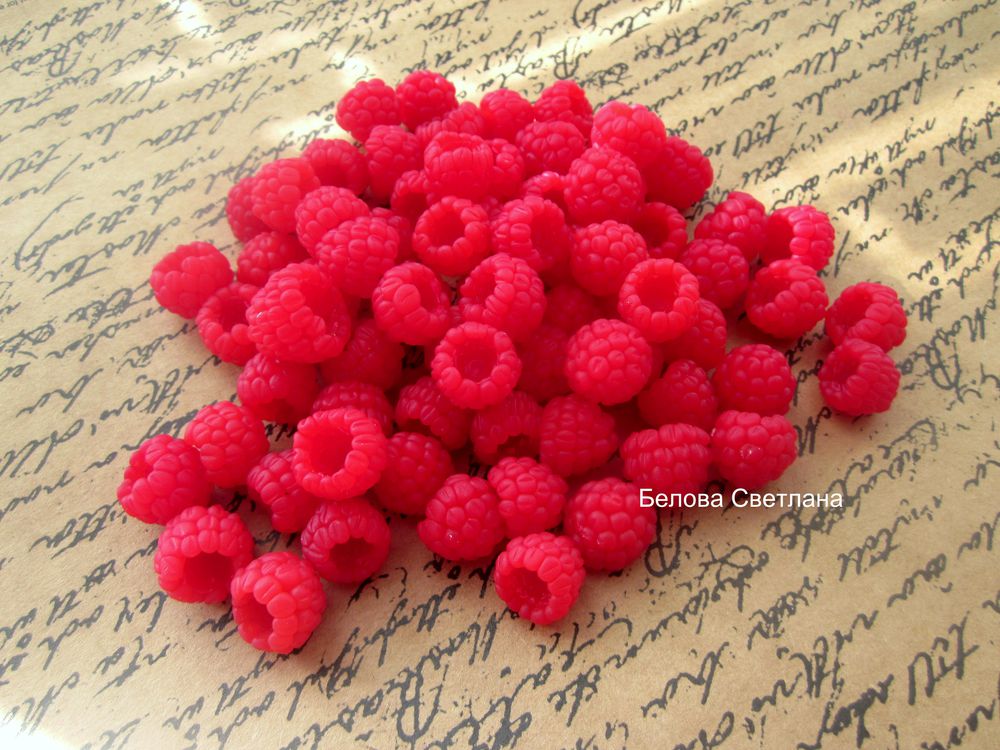 Wish you all the best and much inspiration!
DIYs & Tutorials on the topic