Tutorial on Making a Leather Key Bag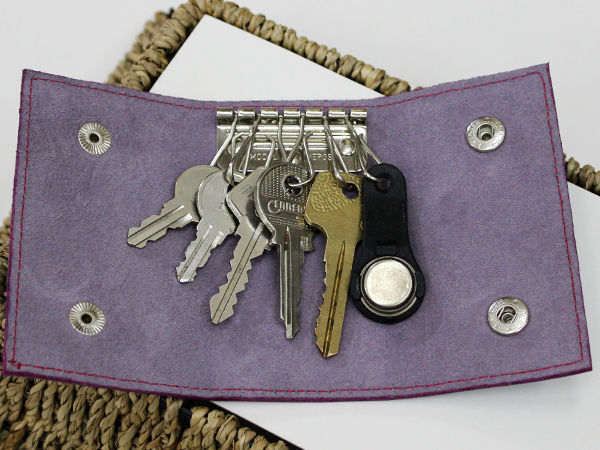 Today I will tell you how to make a leather bag.
This master class is made for those who decided to engage in the manufacture of leather goods.
In order to make a leather key holder, you need the following materials:
- hammer,
- doming block with punches, 3 mm
- ruler
- utility knife
- blue pen
- scissors
- cardboard 0.5 mm
- genuine leather 0.5-0.7 mm
- split suede
- rubber glue
- thread
- silver buttons — 2 pcs
- double sided silver holniten— 3 pcs
- findings for key holders — 1 pc
- acrylic paint for leather
- brush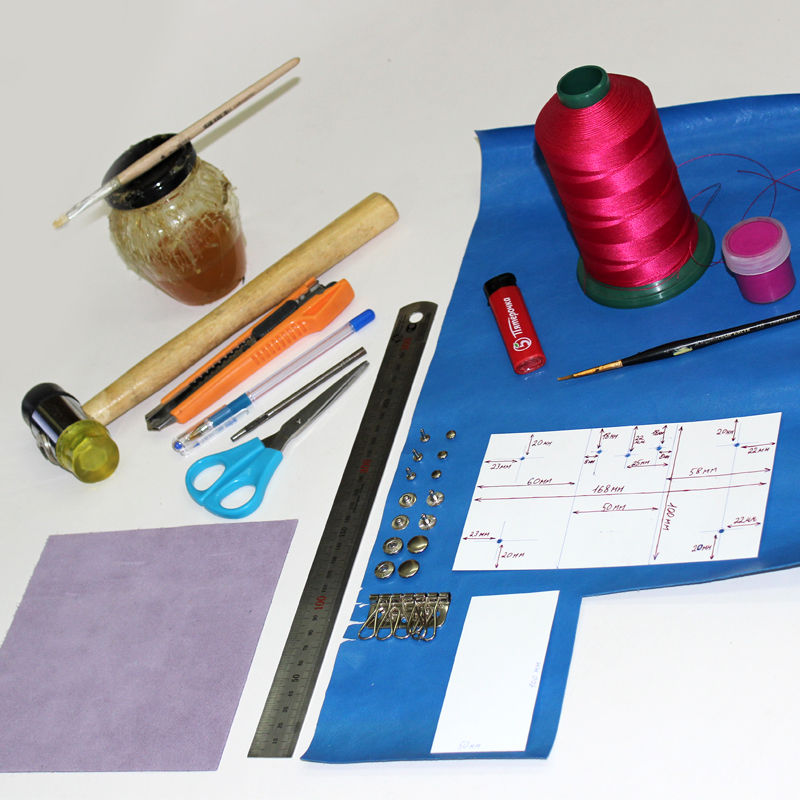 Also the tools:
- machine for fixing the findings, nozzles for buttons and two-sided holnitens
- sewing machine
In order to cut the material, you need to draw a template.
Take cardboard of 0.5 mm and cut a rectangle of the size of 168х100 mm with a ruler and utility knife. In the rectangle, make holes with a punch as in the photo at the size you need.
Cut a rectangle of 100x50 of 0.5 mm cardboard. This part will be glued in the center between leather and suede to make the the place denser — where the findings will be.
Move on to cutting leather and split suede. Take leather and put the pattern on it. Cut it out. Do the same with the suede.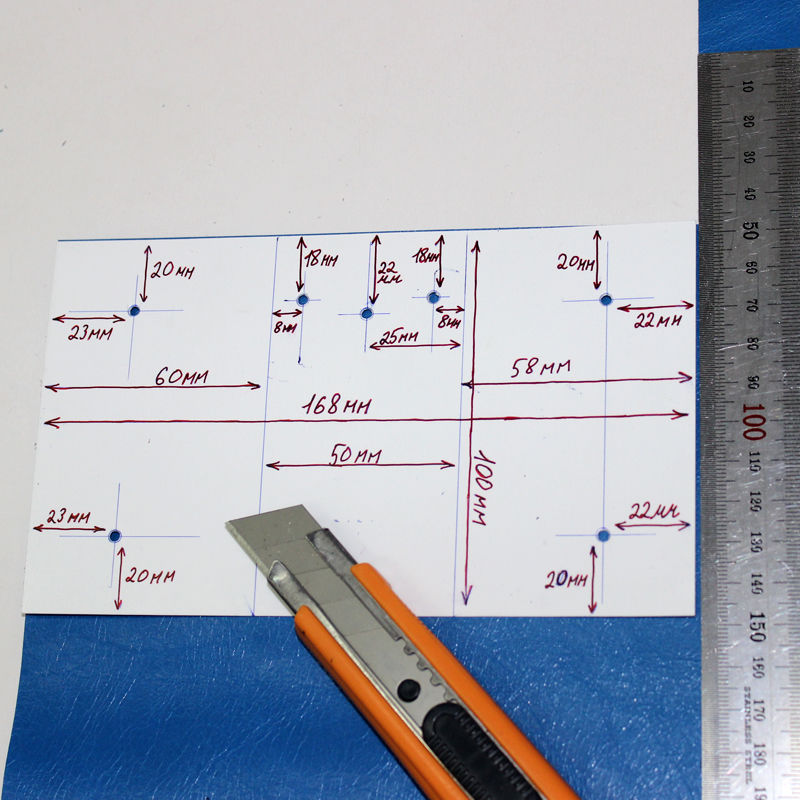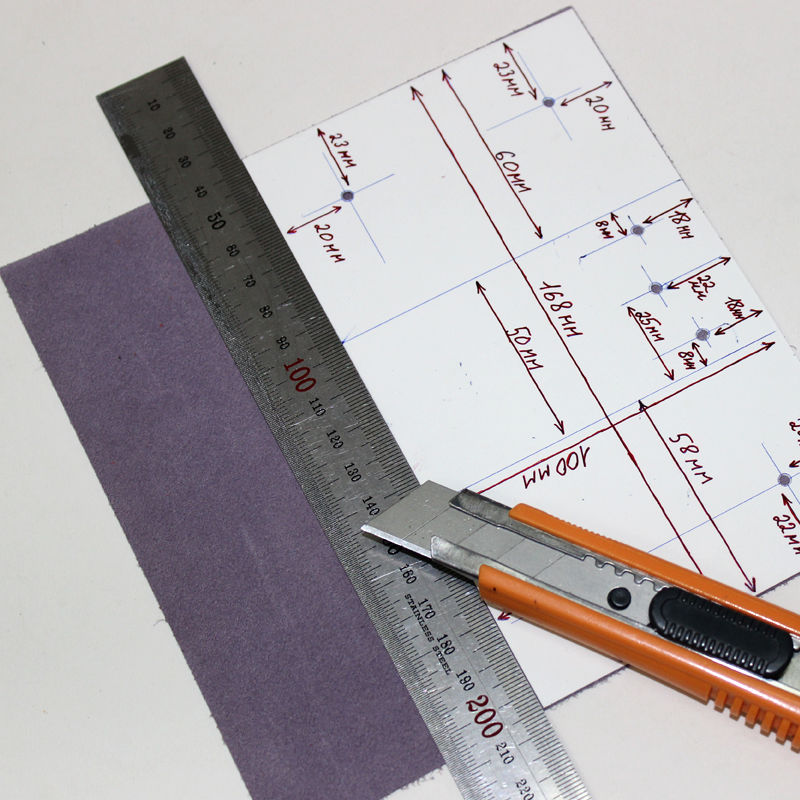 And here you got the details for the key holders.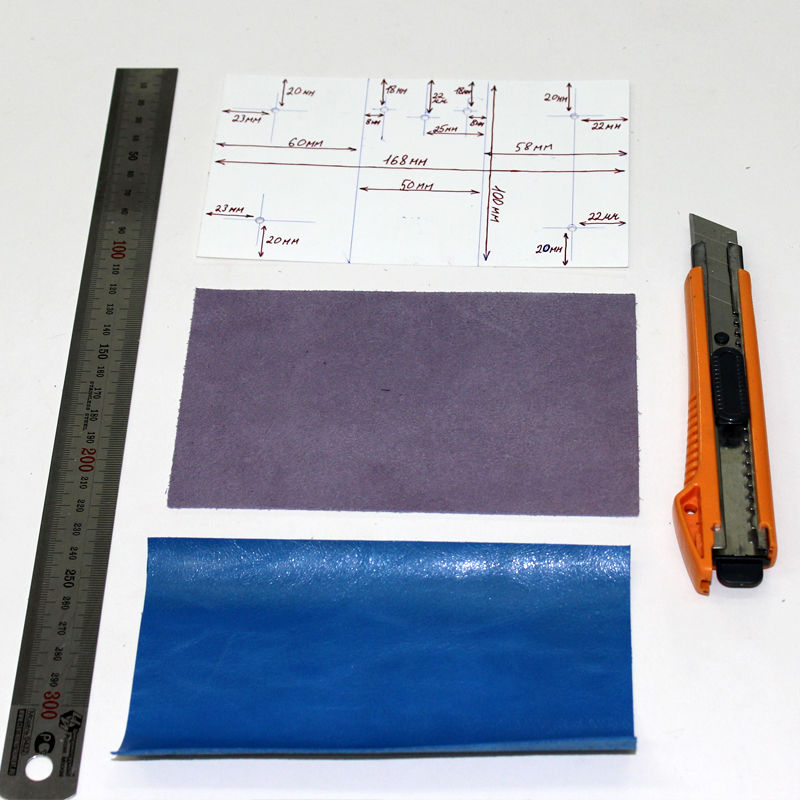 Start assembling.
First, divide the leather into 3 parts on the reverse side. According to the dimensions specified on the template. On the right you should have 58 mm, on the left —60 mm, and in the middle — 50 mm.
Take glue and spread evenly in the middle. Then a piece of cardboard of 100x50 mm. Allow the glue to dry a bit and carefully attach.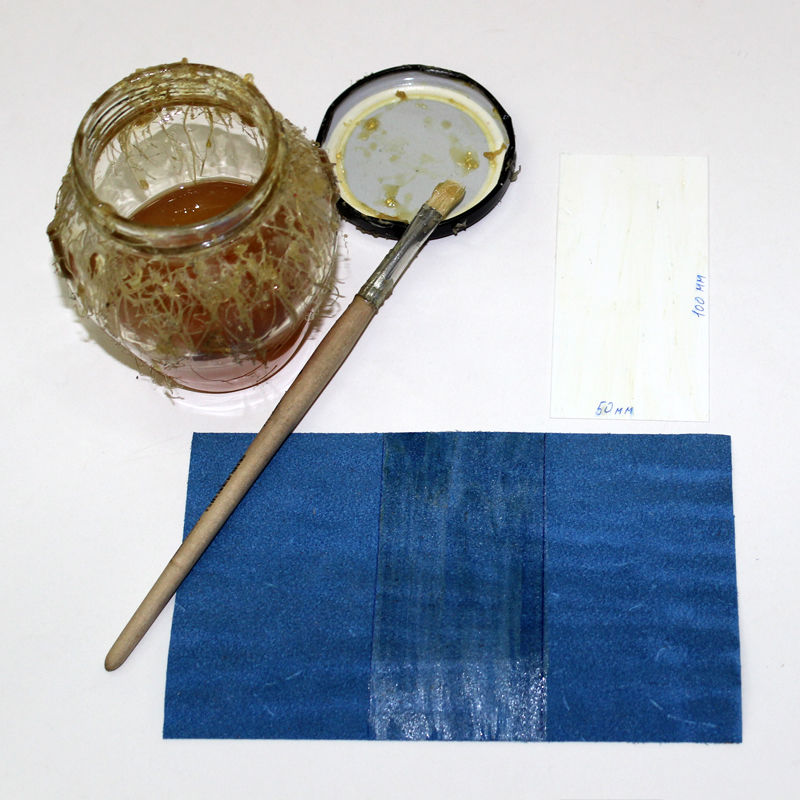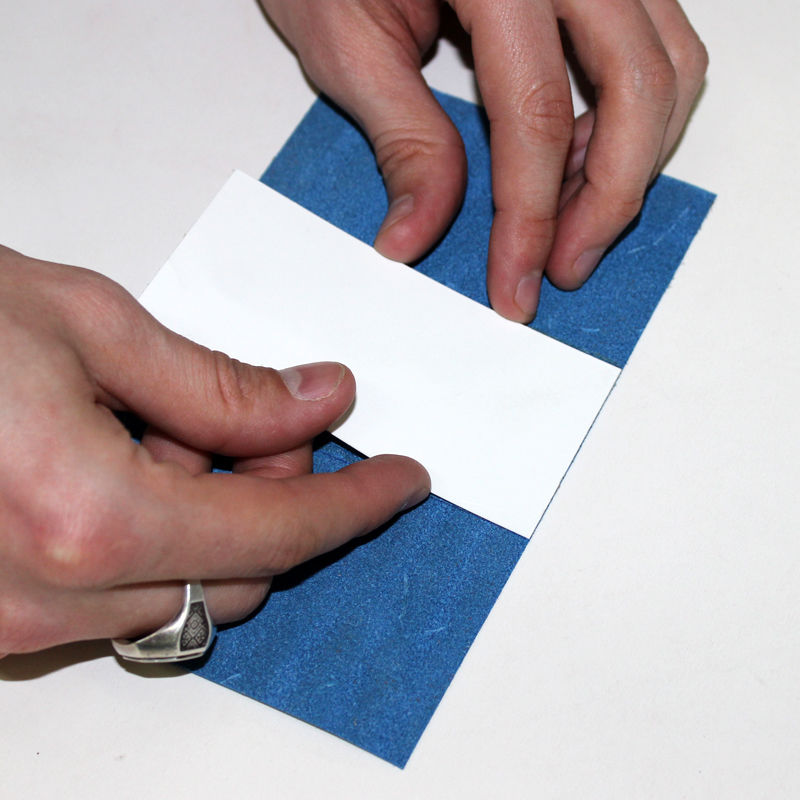 Now glue leather and the suede, spread evenly, wait until the glue dries a little and carefully attach.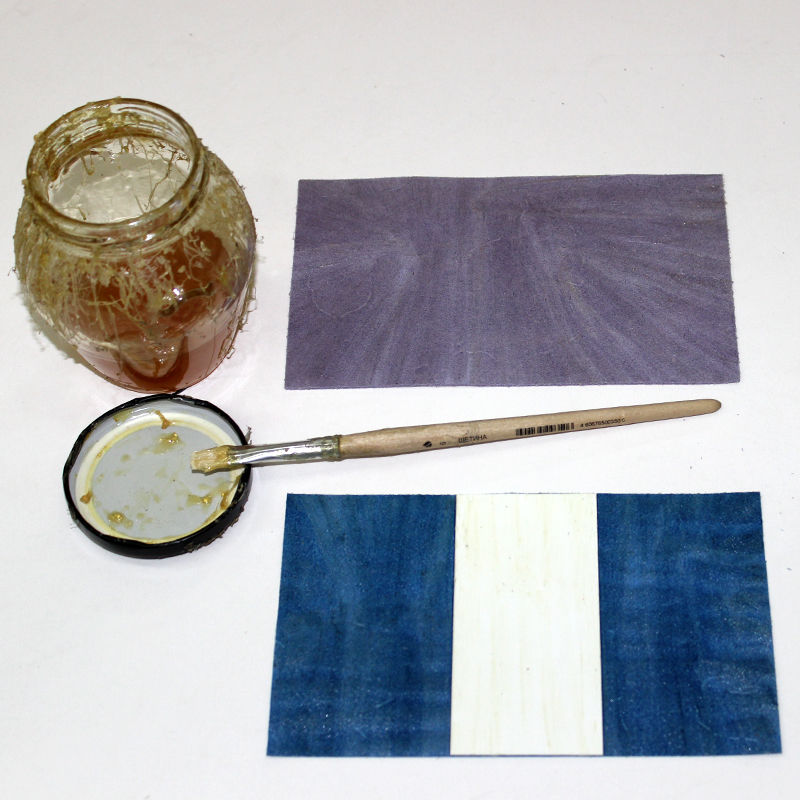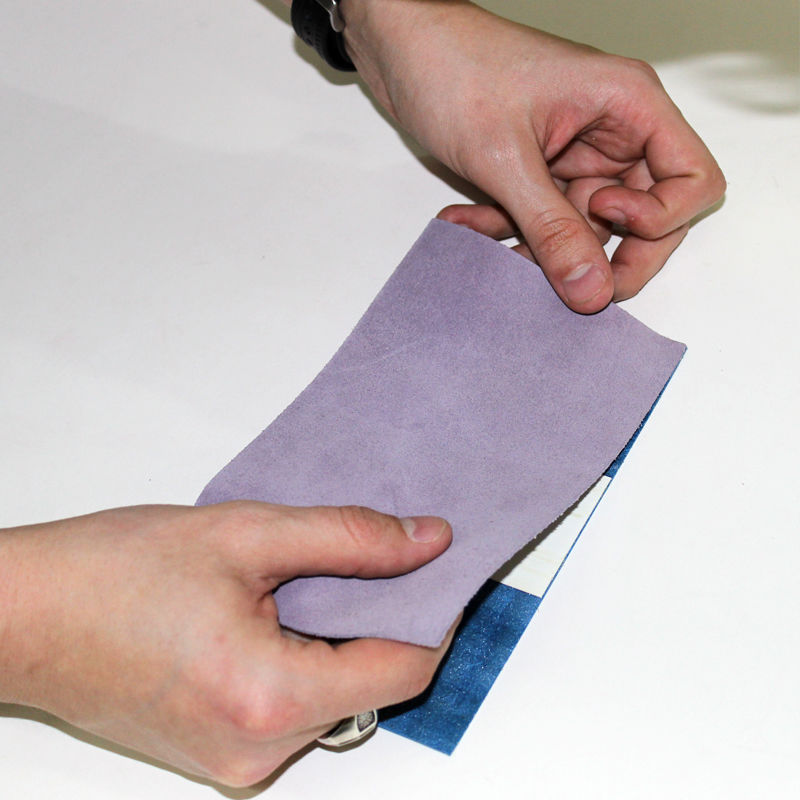 Proceed to the next step, stitch along the perimeter on the sewing machine. Cut carefully and scorch the tips.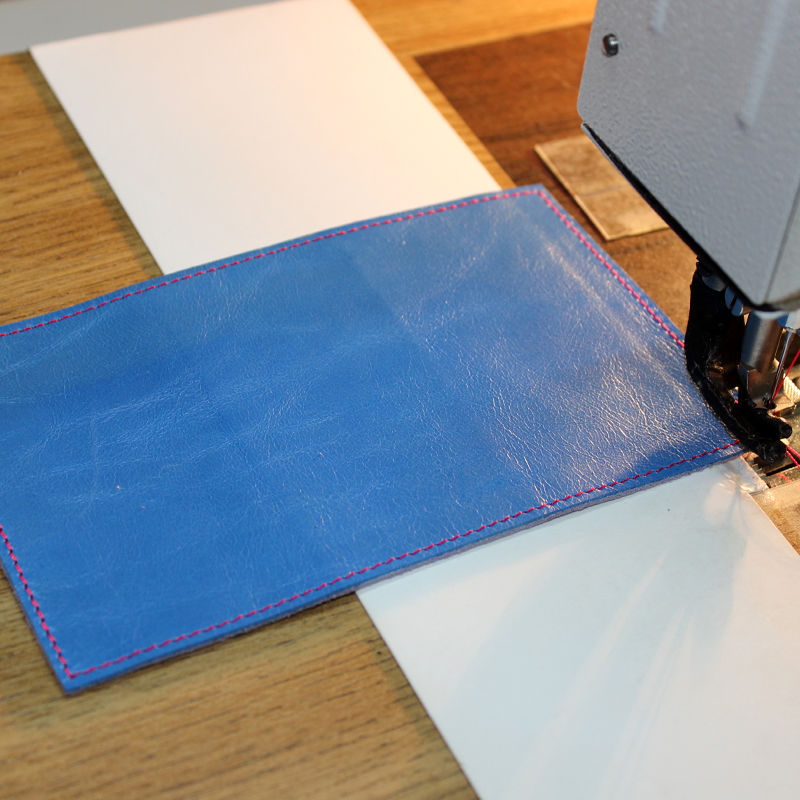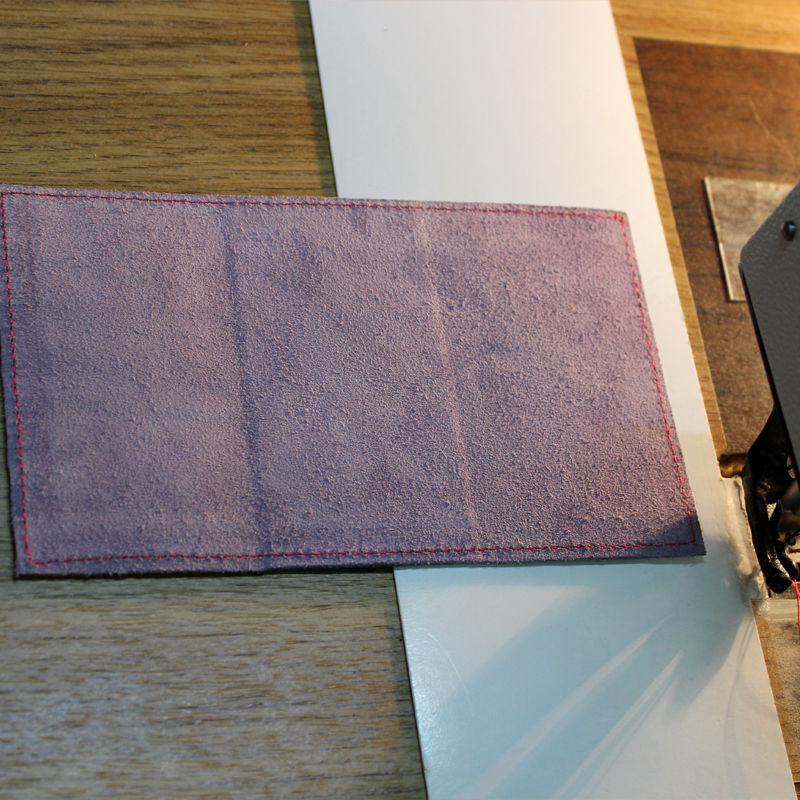 Before you put the findings, paint the edge. It's a painstaking process, because you need to try not to spoil leather. A little patience and you will get a beautiful edge. For painting edges, there are special baths you can use if you have it.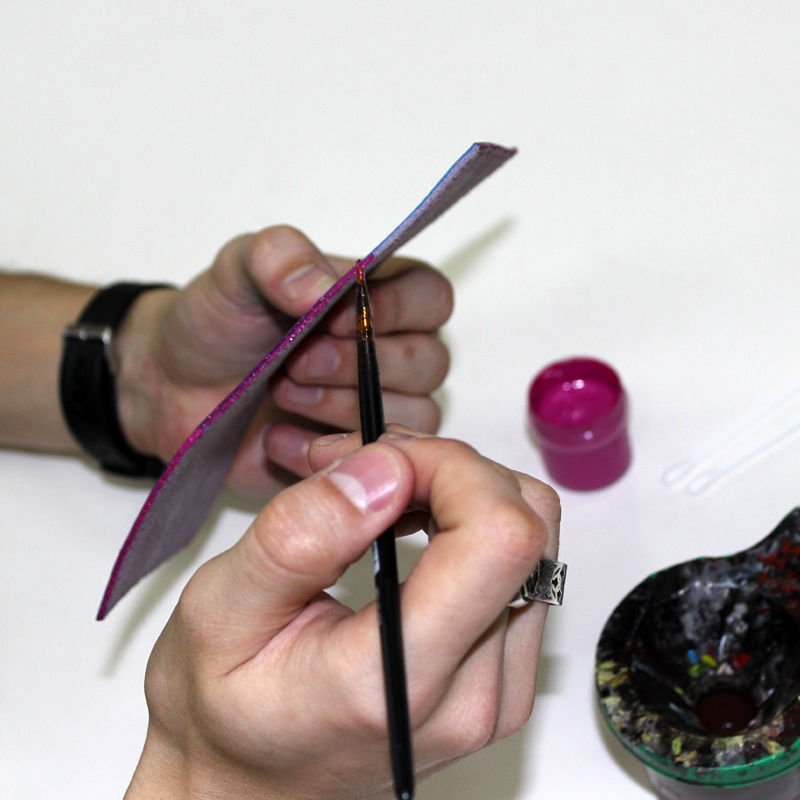 Make holes for the findings. Place the template on the blank and punch the holes.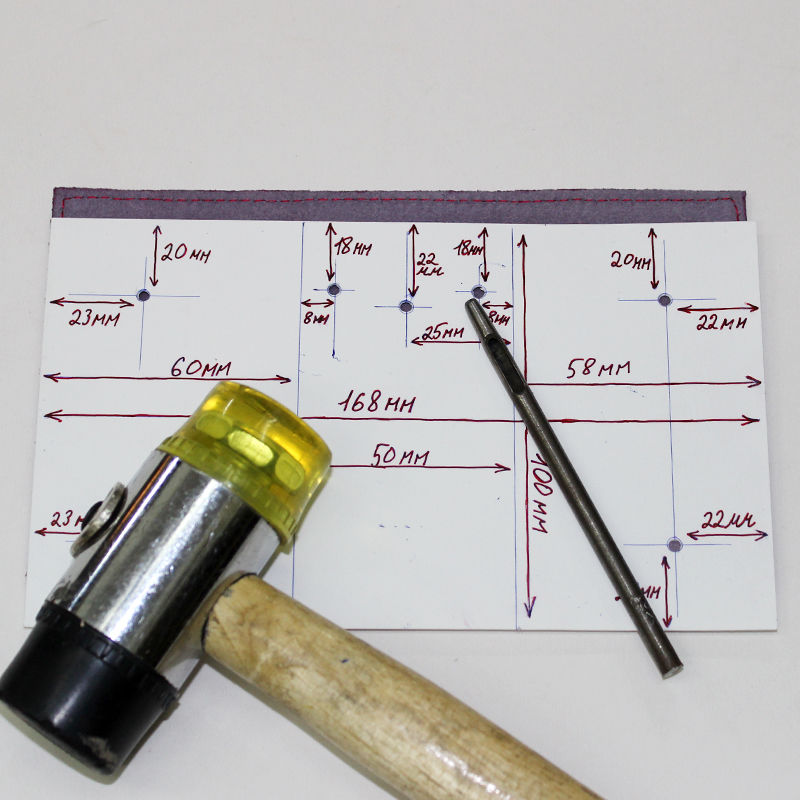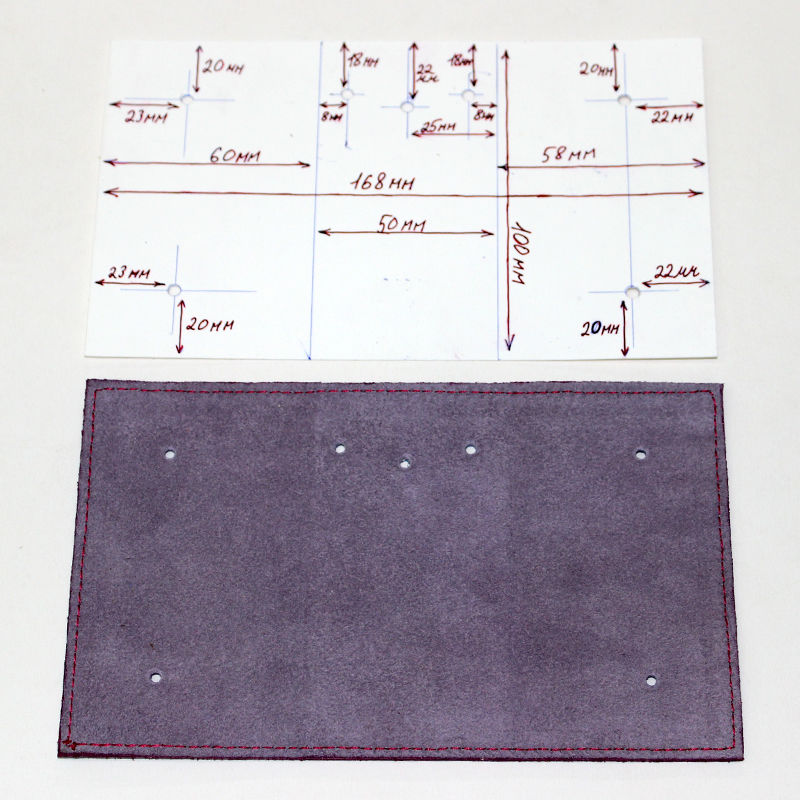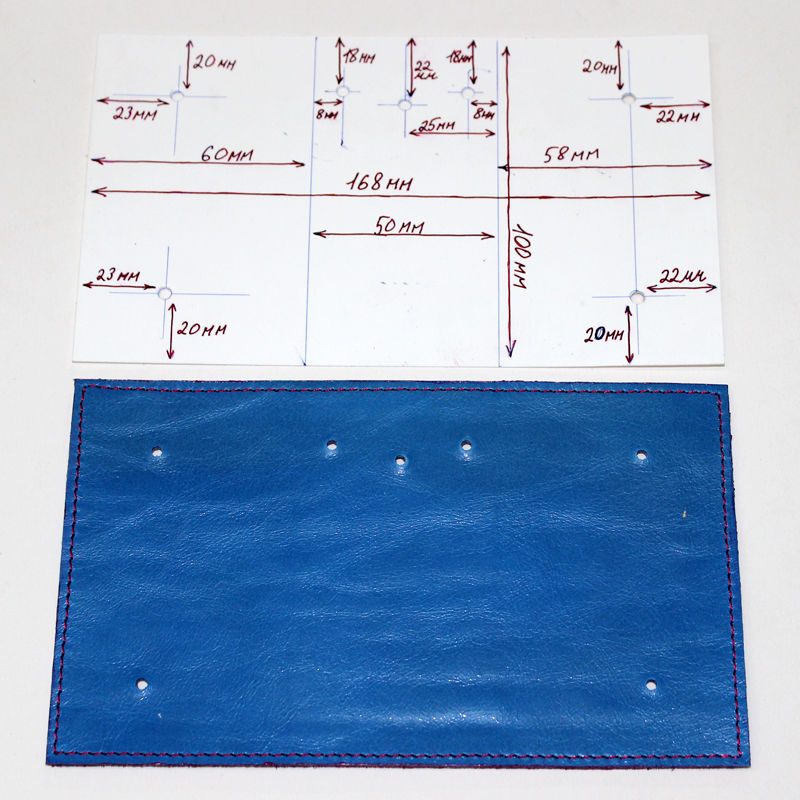 First insert the double-sided holnitens, put on accessories for key rings and caps. Press the holnitens using the machine for installation of findings.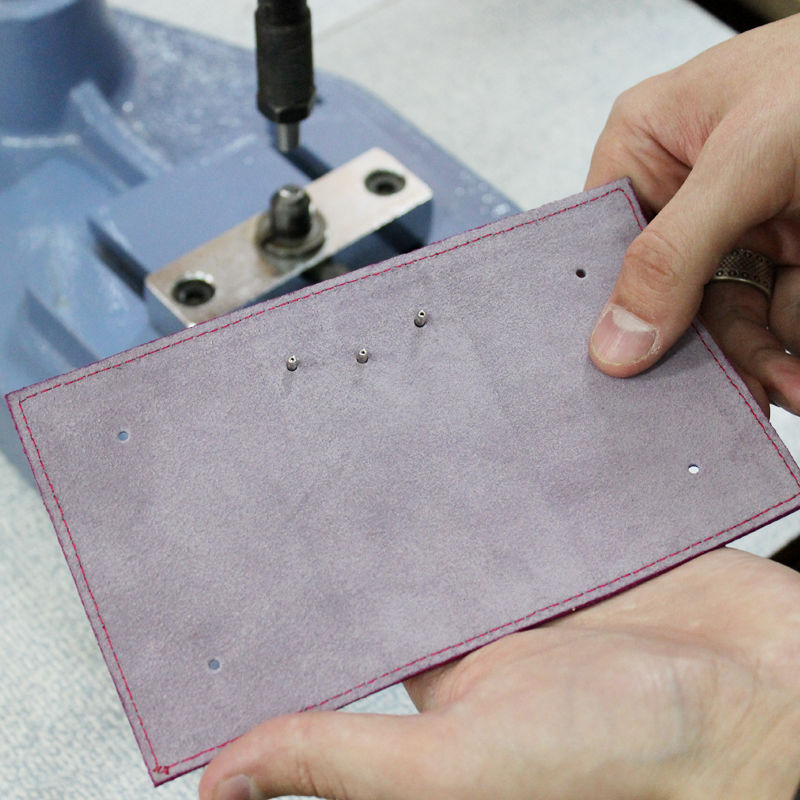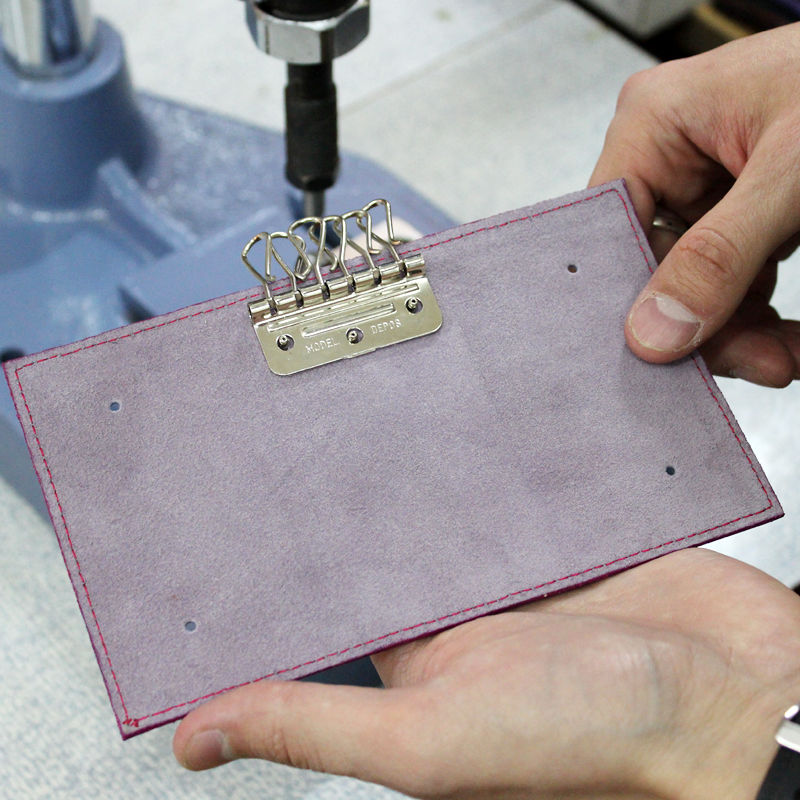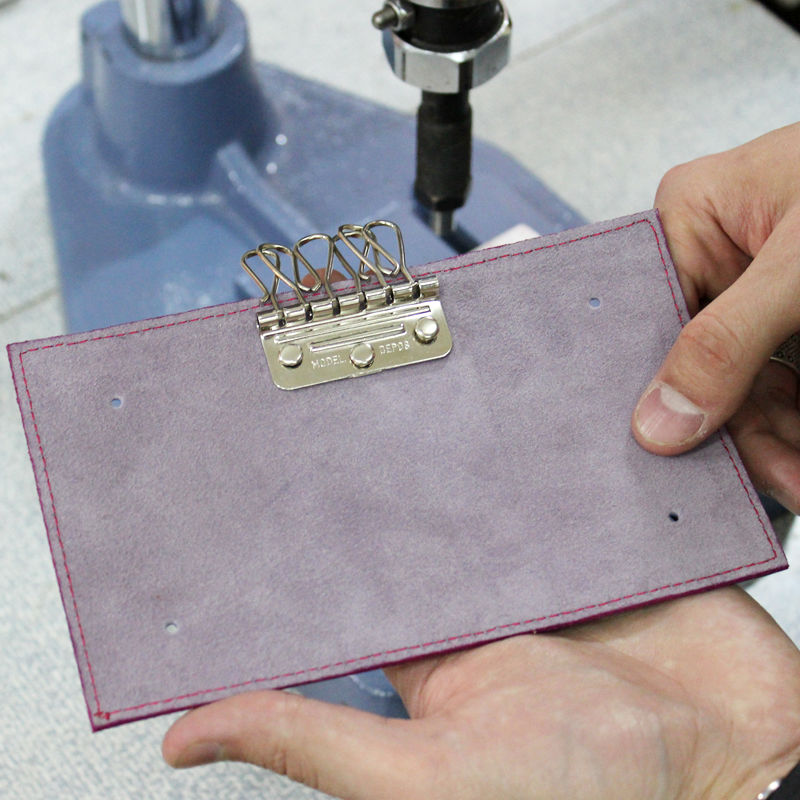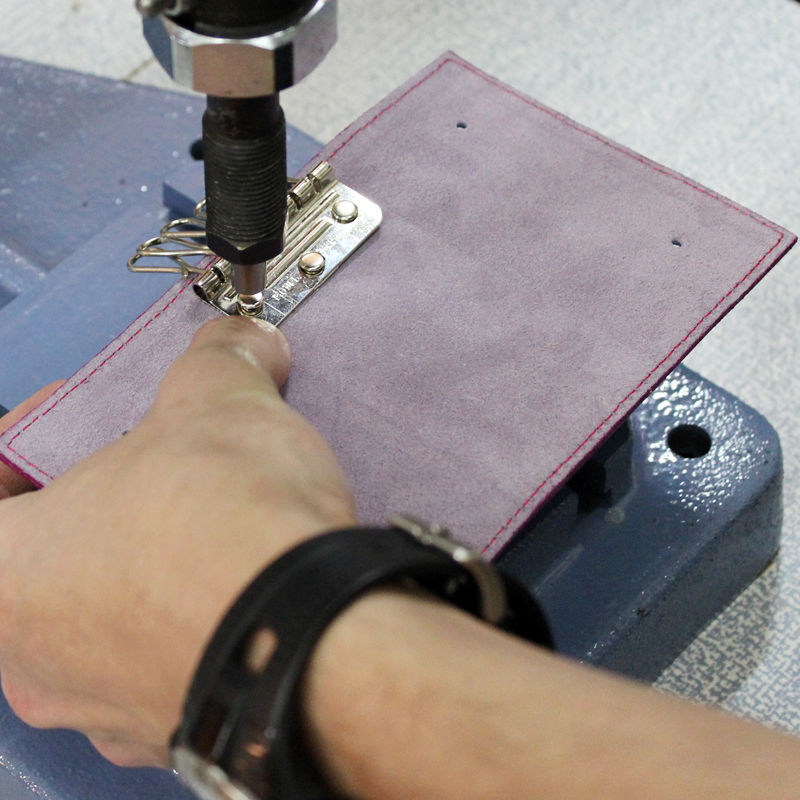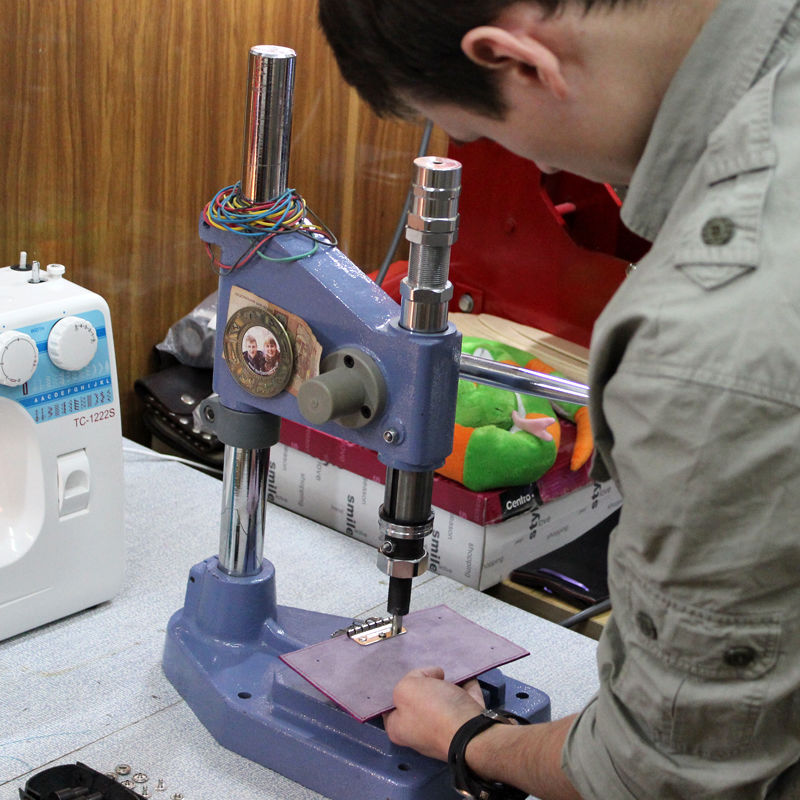 Then set the pins.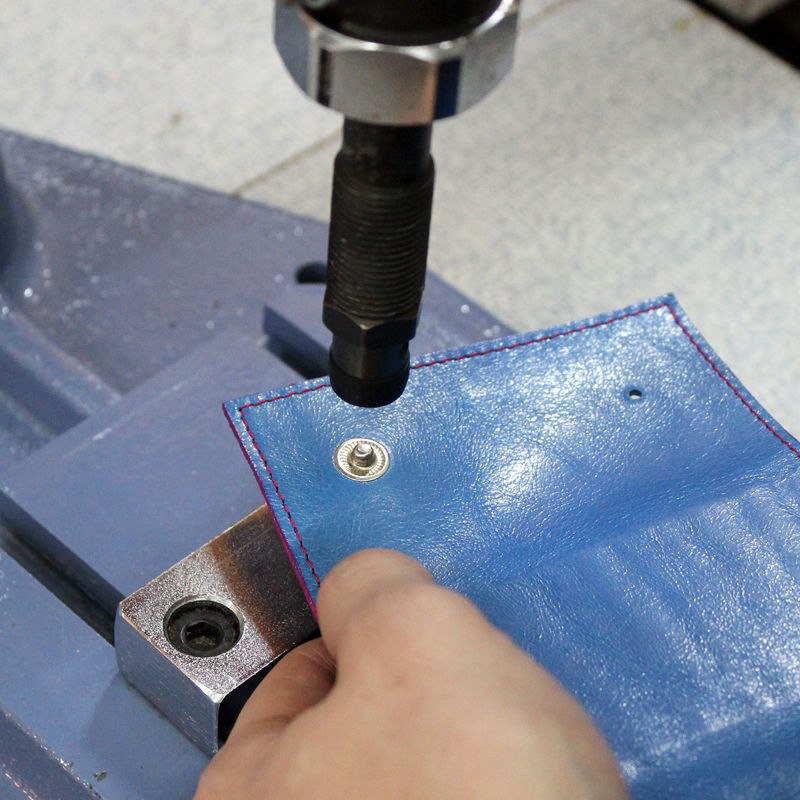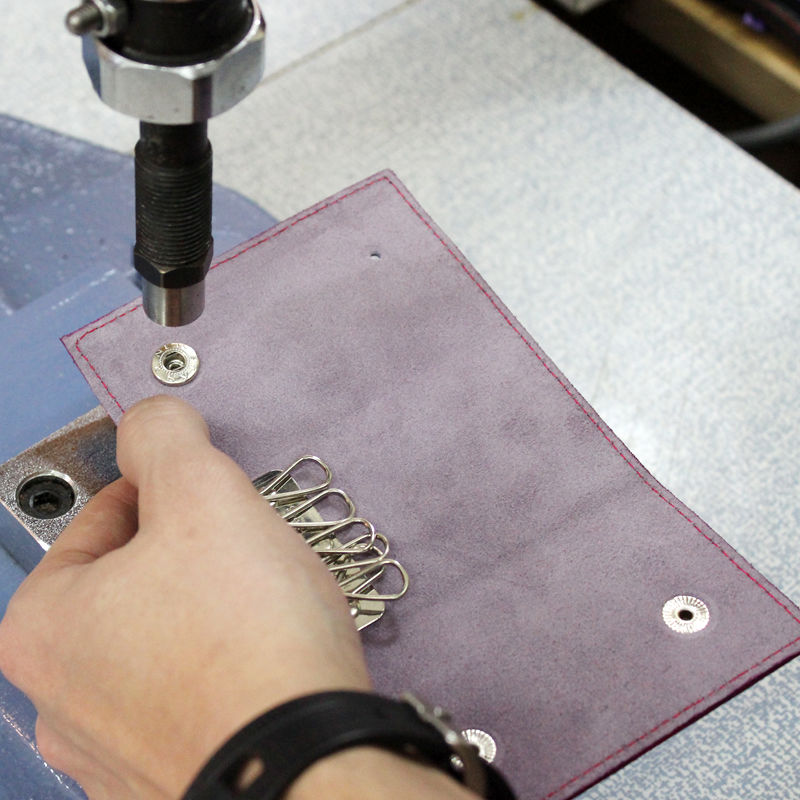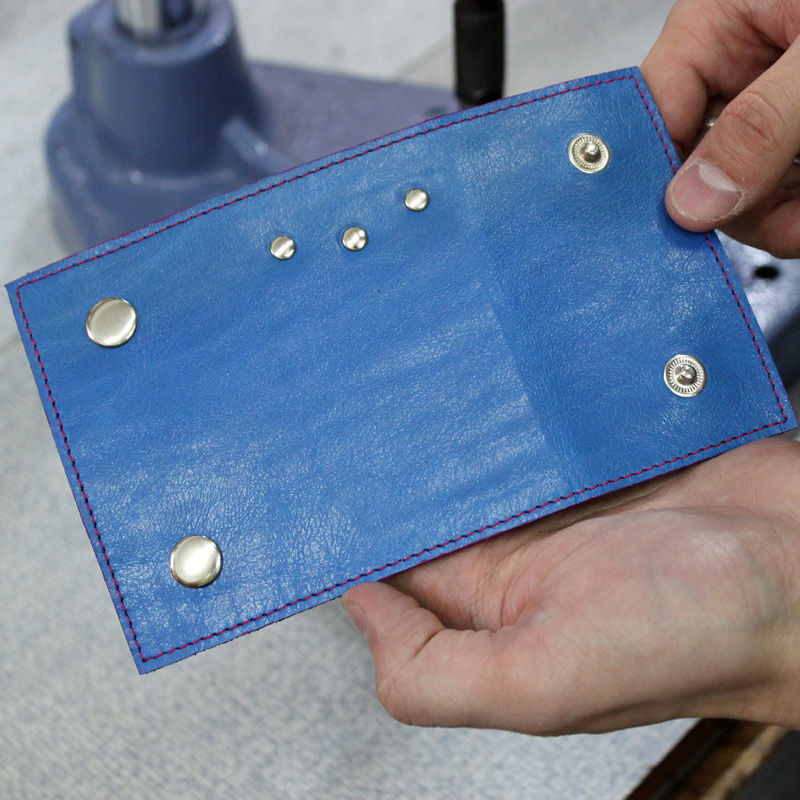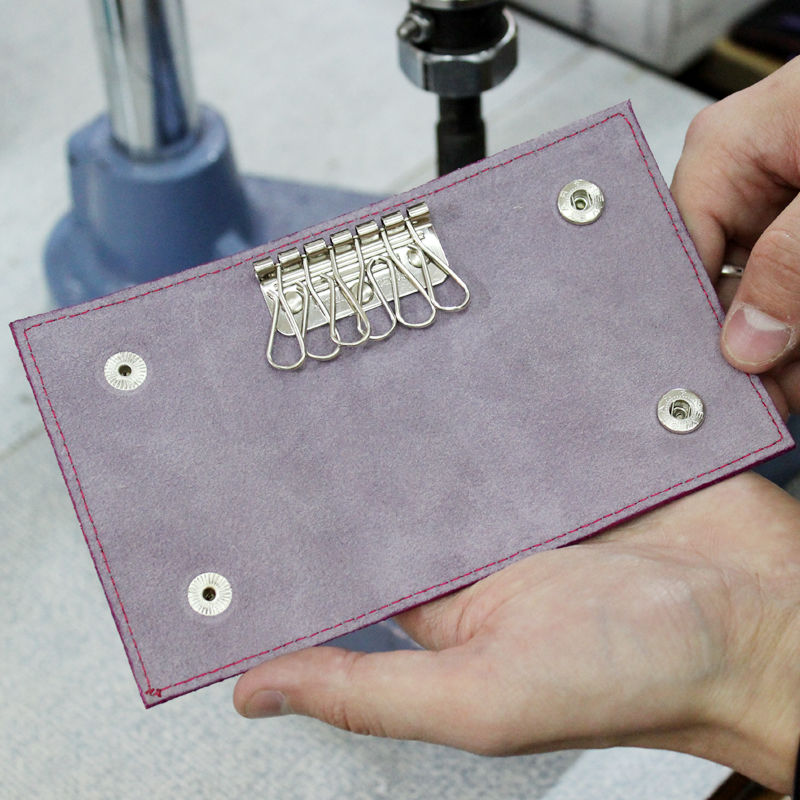 Folded, the size is 100х55 mm.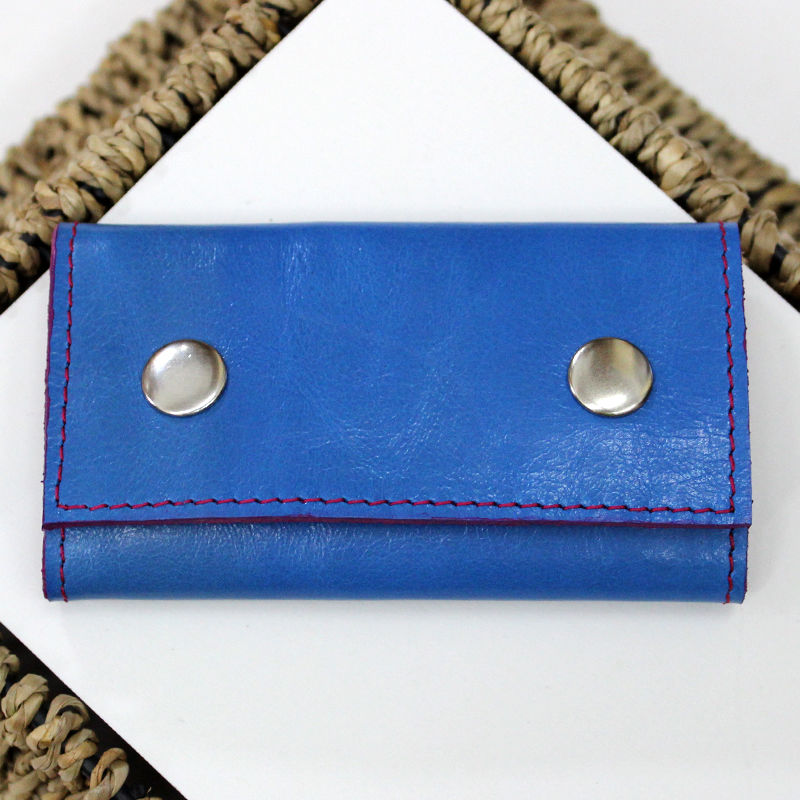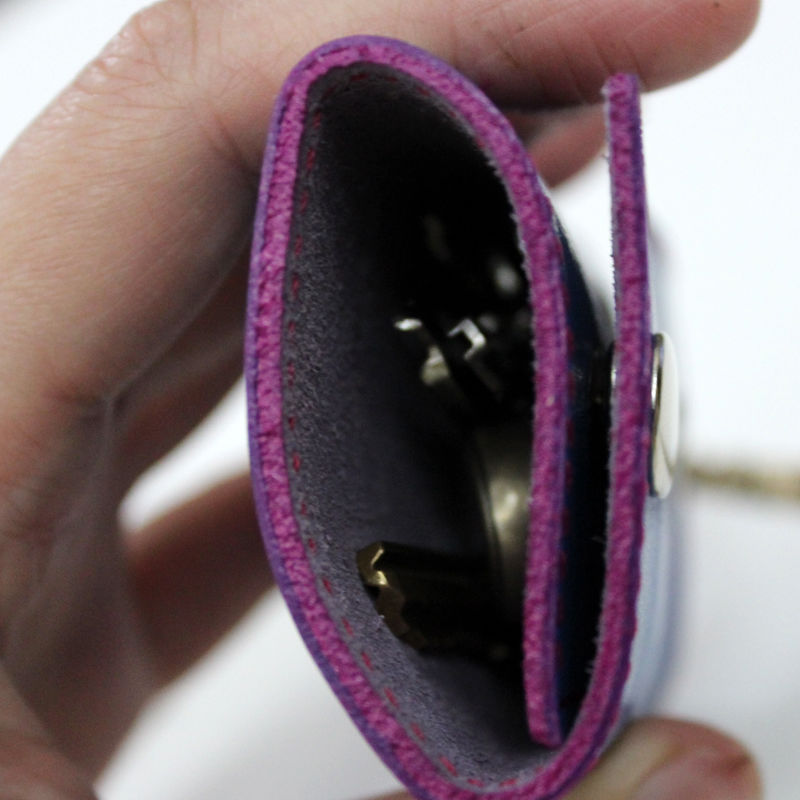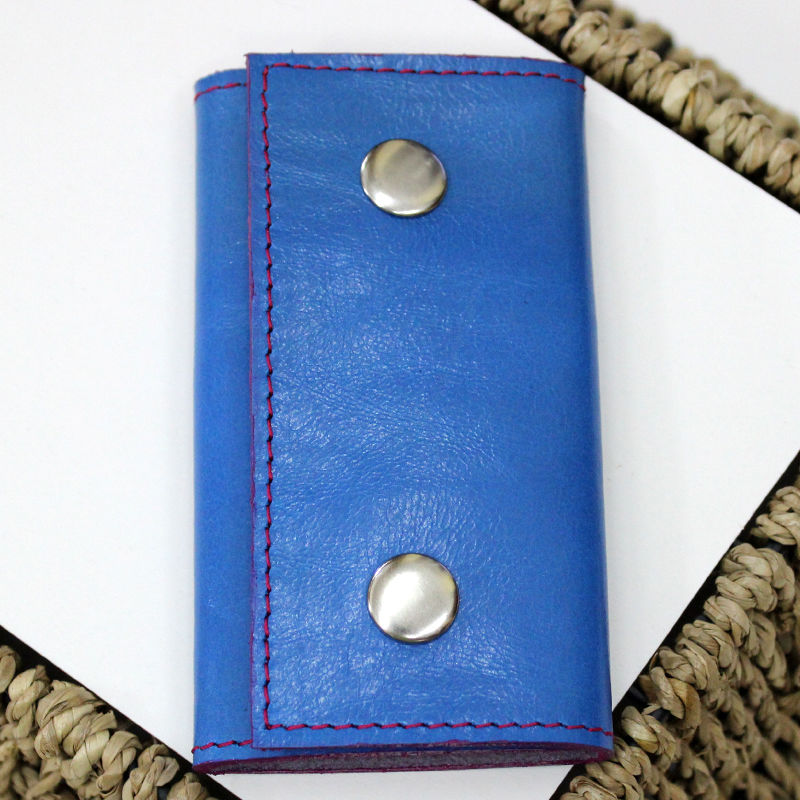 6 keys are placed here.
Thank you for your attention! The key bag is ready.
Sincerely,
Russian Workshop company Staff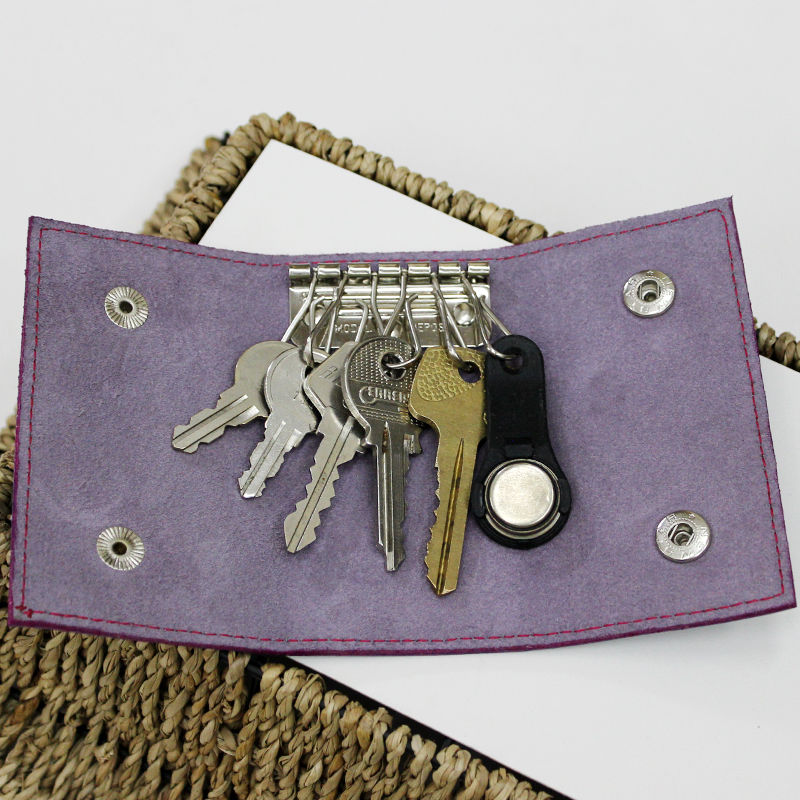 DIYs & Tutorials on the topic