Decoupage for 3 Hours: Mini Tray Sprig of Lavender
Today I am inspired with turquoise colours of the series "Collection No. 5" of decoupage cards.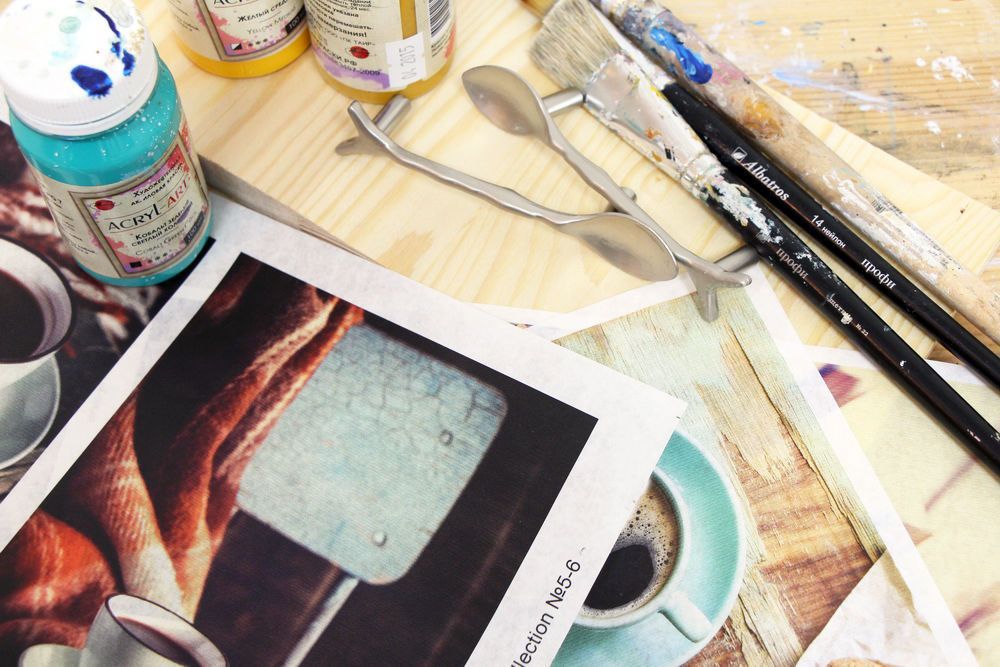 We will make a stylish piece for a modern interior.
Take
- decoupage card
- blank (piece of a furniture board)
- primer
- paint
- stain
- varnish
- handles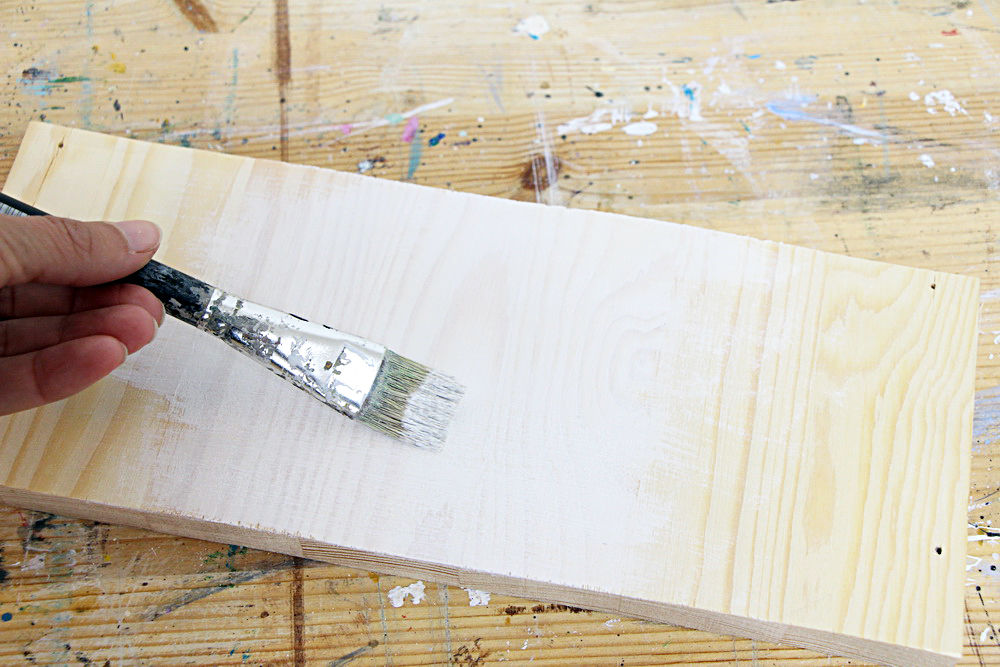 Primed the center of the blank with one thin layer. Let it dry.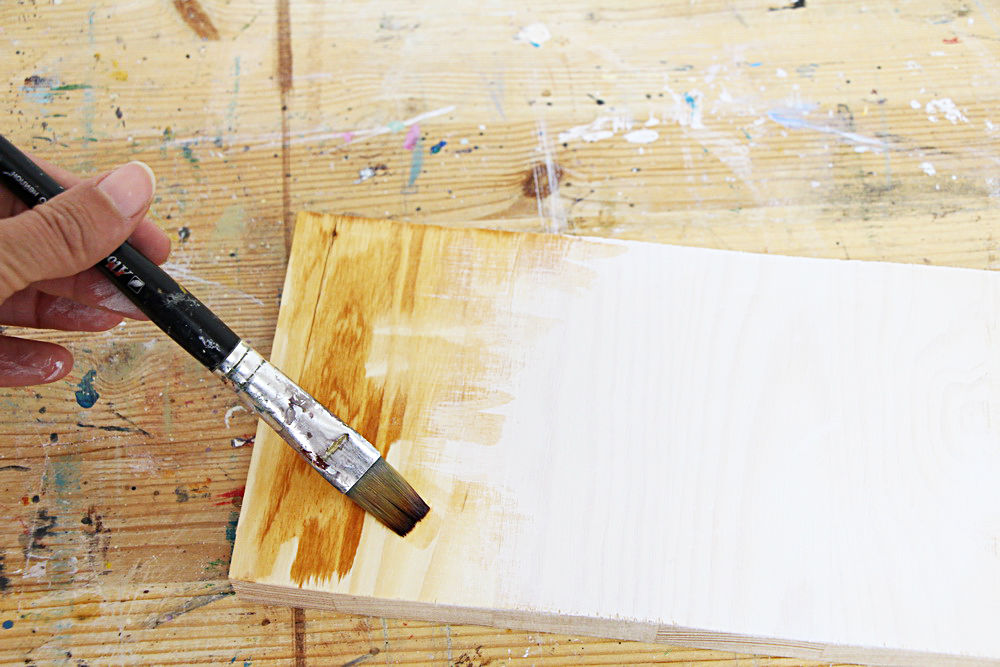 Cover the remaining lateral parts with water-base stain.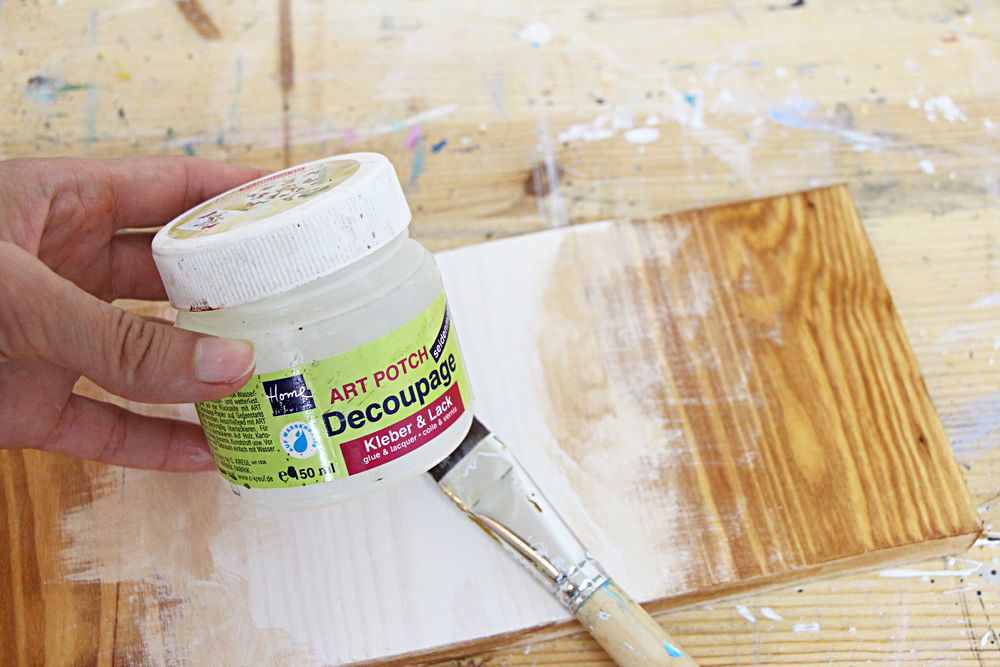 Apply a decoupage using professional glue on the whitened surface.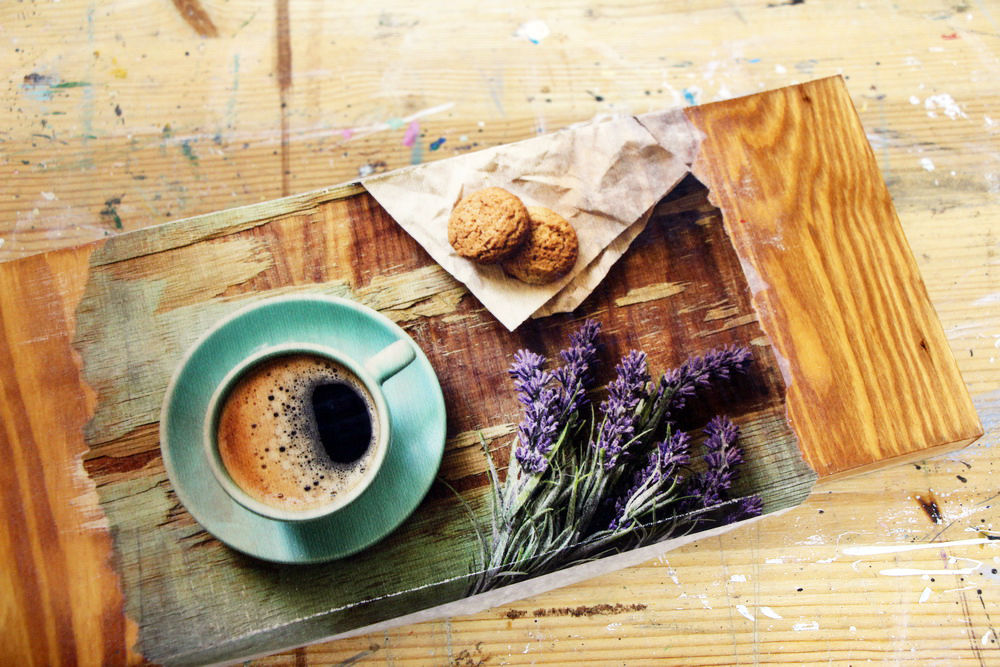 Dry the piece and sandpaper the excess along the edges of the workpiece.
Lavender, turquoise, wood shades, all has been created for true emotions :)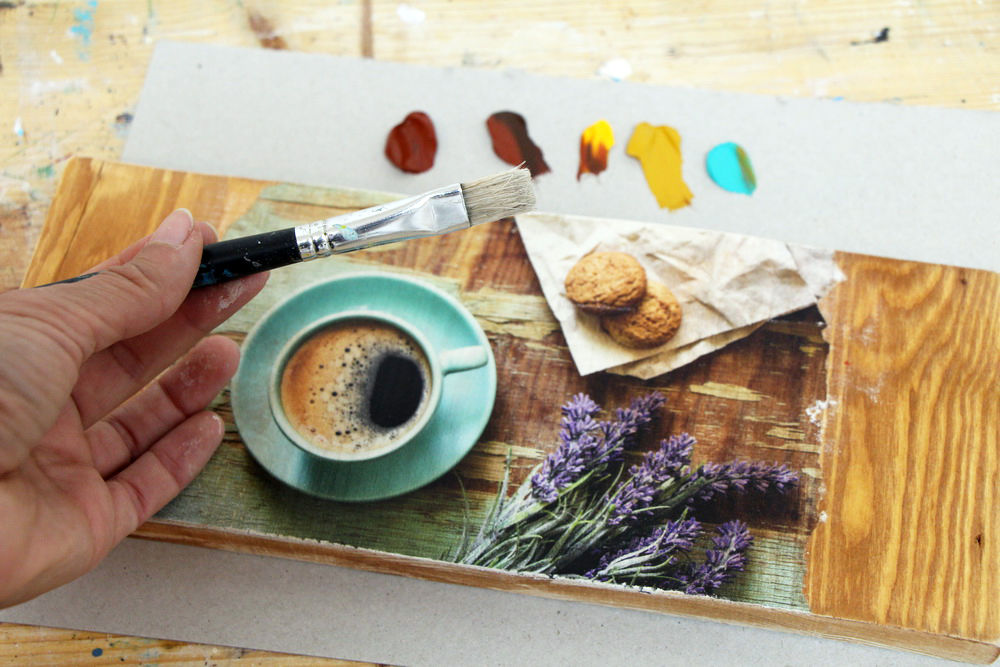 Prepare to the most interesting stage — painting.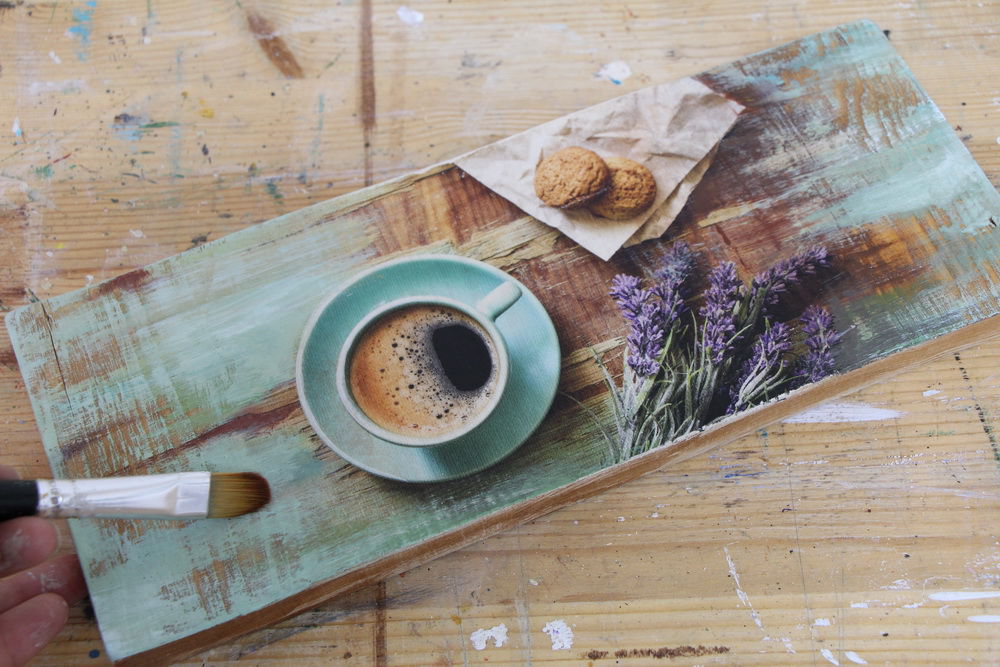 Paint the background over the stain with dry brushes.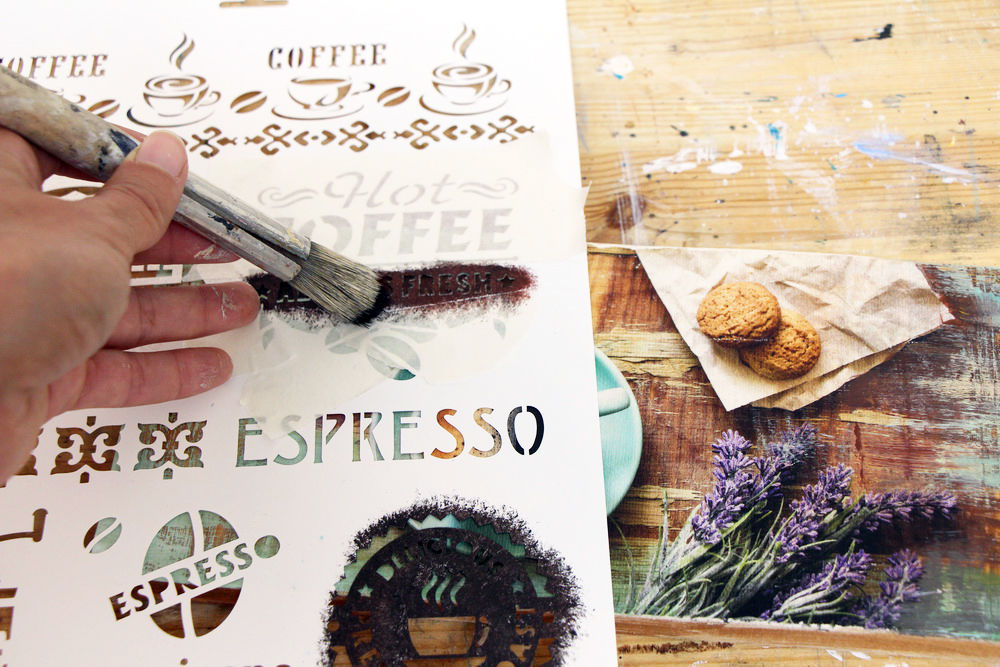 Add a few graphic elements using a stencil.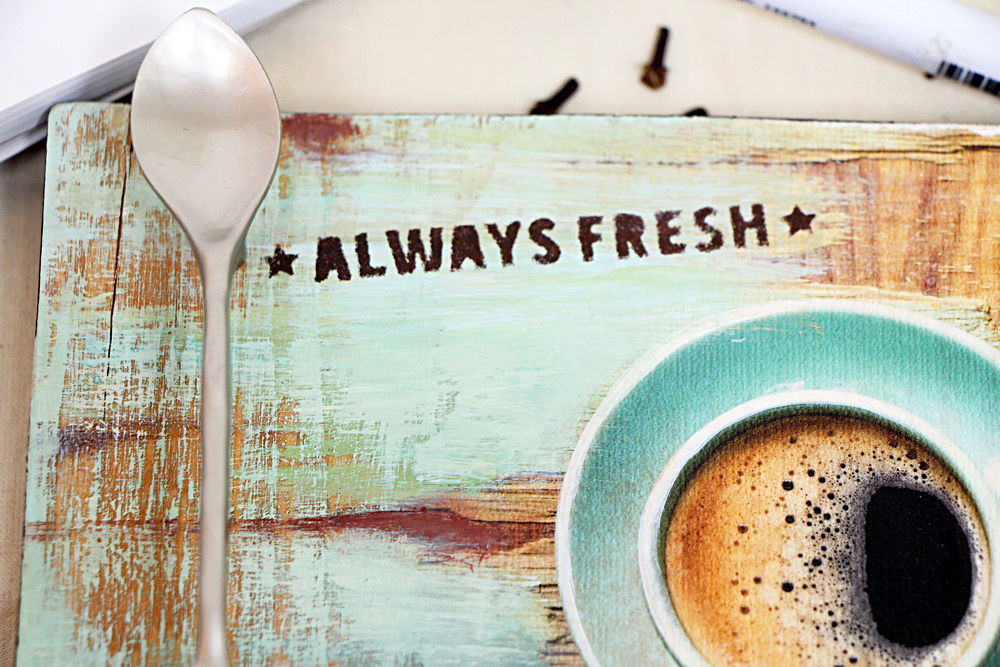 Cover thereverse side with the same stain.
Dry the work and varnish in several layers.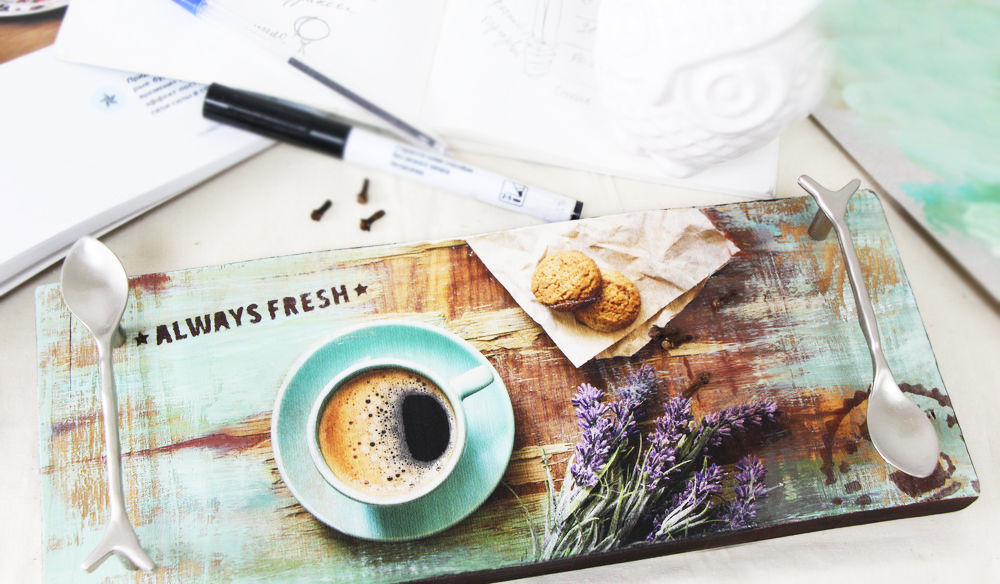 Fasten the handles.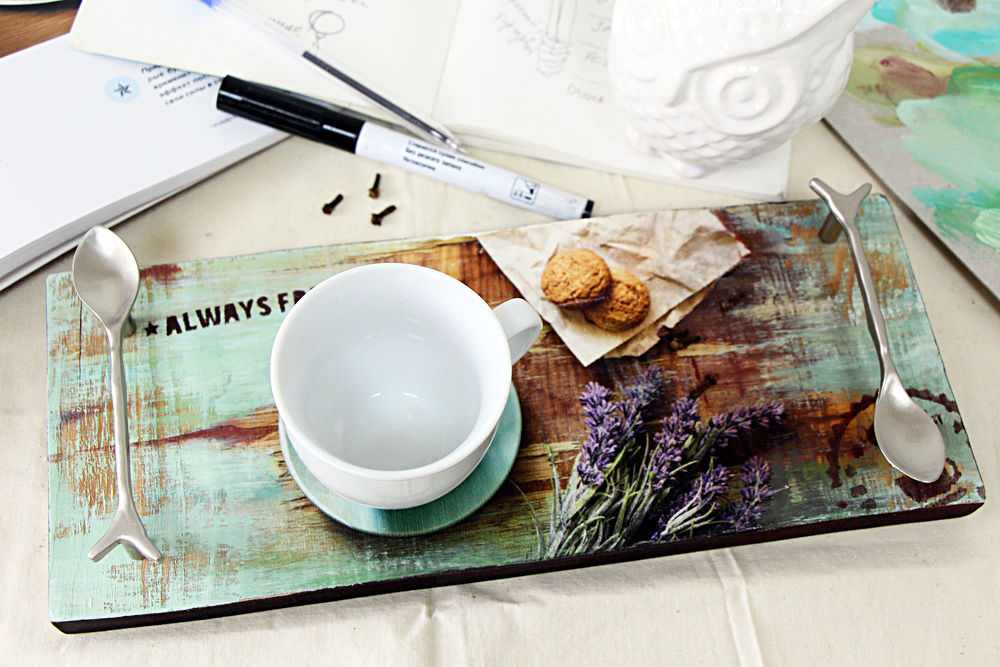 The mini tray is ready! Magic for a few minutes :)
Now pour a fragrant tea and enjoy the new favourite thing!
DIYs & Tutorials on the topic