Crafting a DIY Talisman Doll for Travellers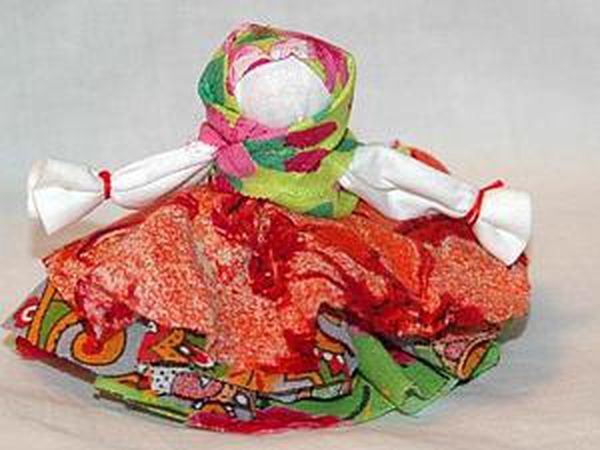 Materials
- several types of coloured fabric (I used 4)
- shred of white cloth
- cotton thread
- piece of cotton wool
The bell-shaped doll is an amulet. I know that she is a protectress of travellers, the doll of good news. Its face is not depicted so that evil spirits could not possess it, no needle is used for the same purpose. But since each doll is made on one's own, it depends on each one's choice. There is such a practice — to put an intention in the doll, and to reinforce it every day.
So, I begin.
1. Cut out colourful circles: one is bigger then the other.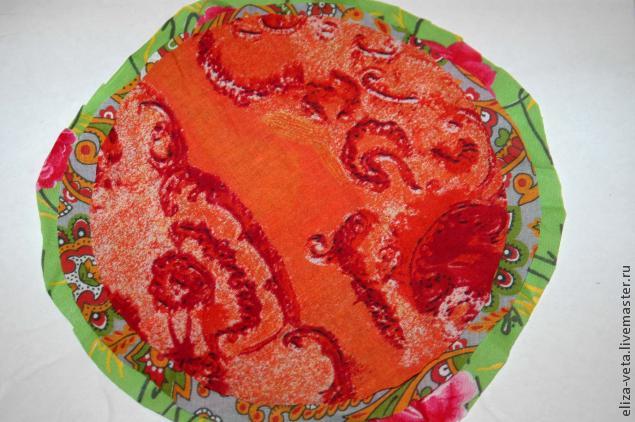 2. Take a piece of cotton wool rolled into a ball, lay exactly in the center of the largest circles on its back side. Make the head as shown in the photo below, fix it with thread, straighten the folds. Then put this ball into the center of a smaller circle. Do the same, and follow the steps with the smallest circle.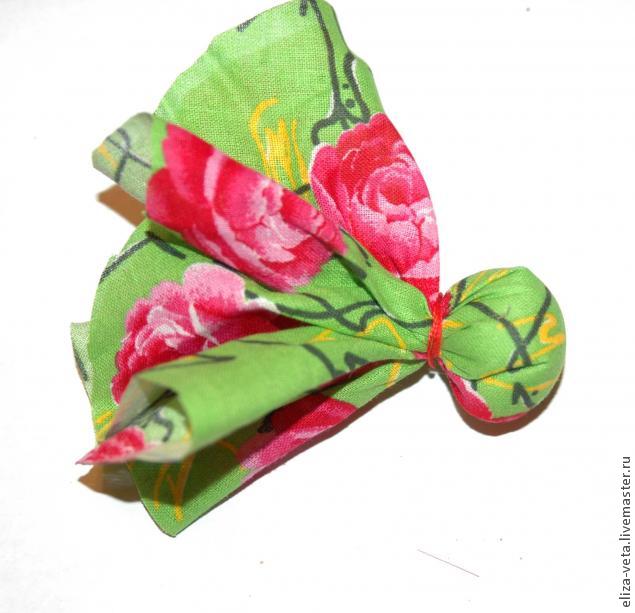 Get such a bell of cloth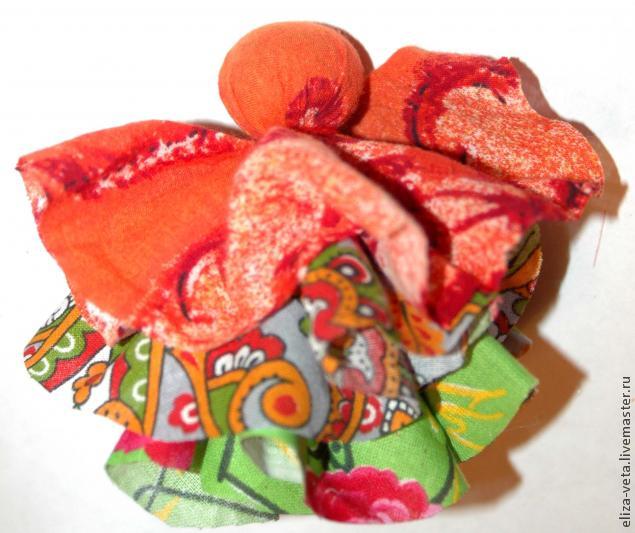 Lay the blank aside and make the arms. To do this, fold the rectangle white fabric like a candy, hide the edges inside, tie with red thread. Apply the arms t the blank and fix with red thread. Straighten the folds trying to remove the creases from the face back. Keep the symmetry.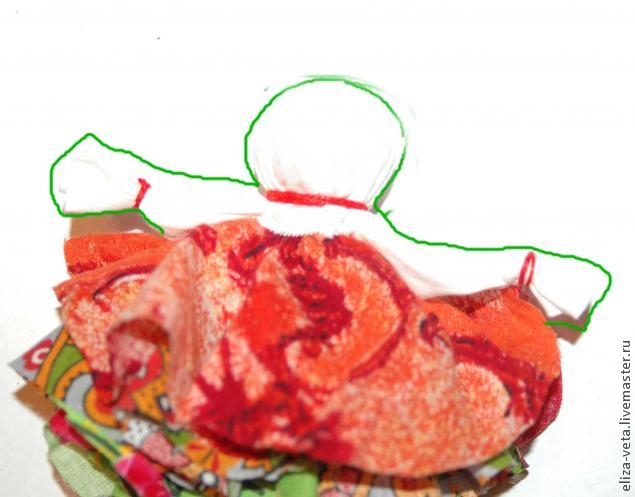 Now tie the headscarf under the arms, the knot at the back. Make creases near the cheeks. It is left to smooth the folds and the doll is ready.
DIYs & Tutorials on the topic