Homemade Winter Fairy Tale: Soap Making DIY
Difficulty: Easy
Time: 1 hour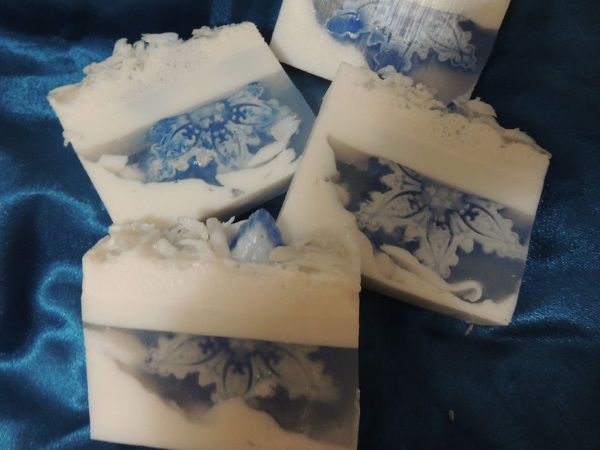 You need:
- soap base, white and transparent
- snowflake mold
- mold for cutting
- pigment, perfume, glitter
- substance to improve the transparency of the base
- alcohol
- cappuccinatorу or egg whisk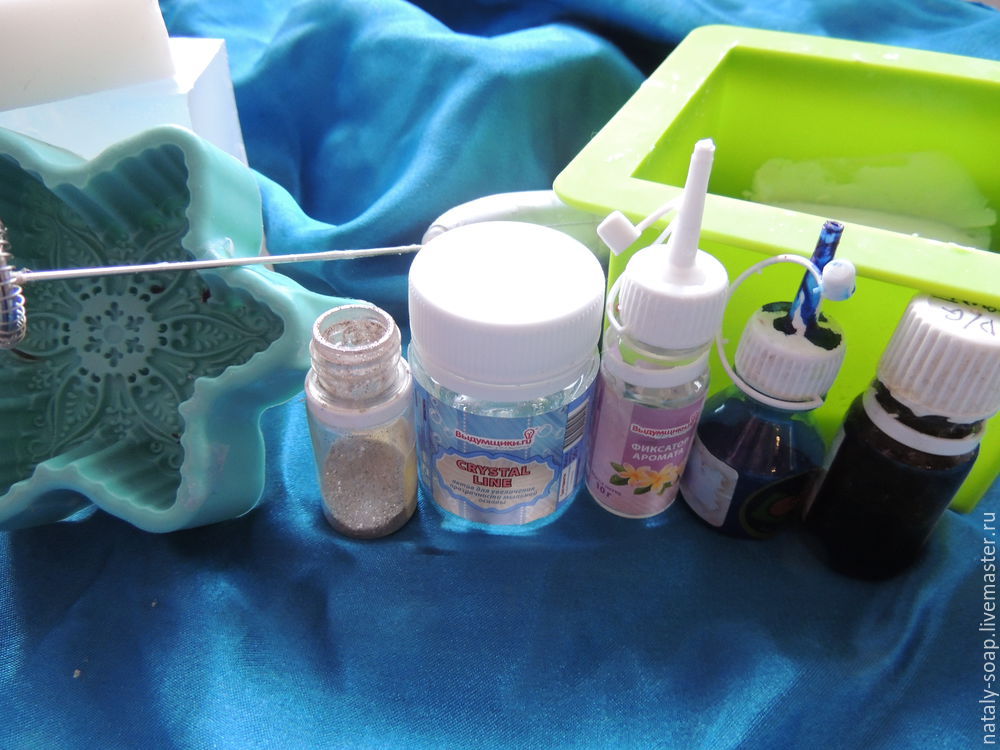 First, make 4 snowflakes: the first layer is thin and white, the second — transparent, don't forget to add sequins. Fill hal of the form.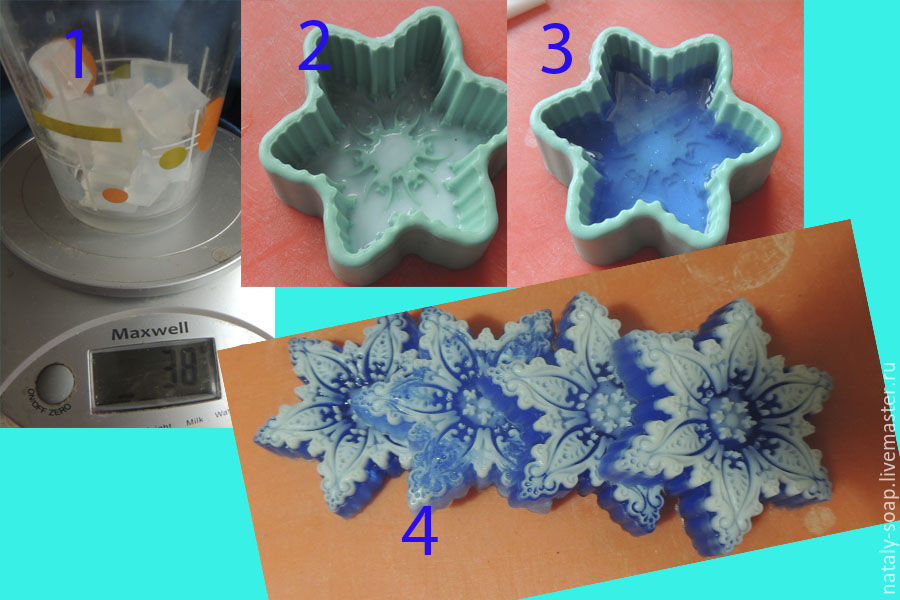 Melt the white base, add oil, perfume and slightly whisk, then tilt the mold and whisk as long as the base hardens unevenly like a snowdrift! Insert the snowflakes in the still soft base, abundantly spray with alcohol.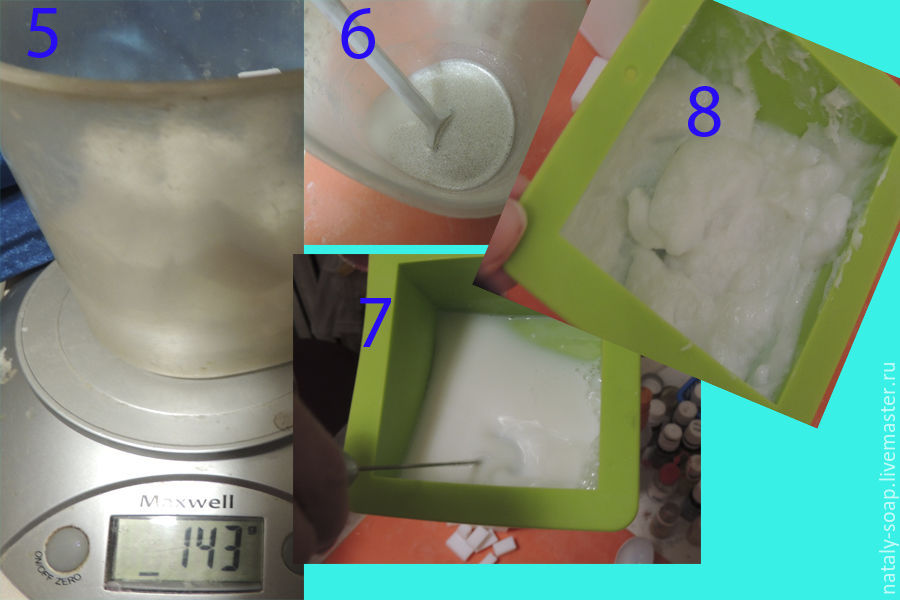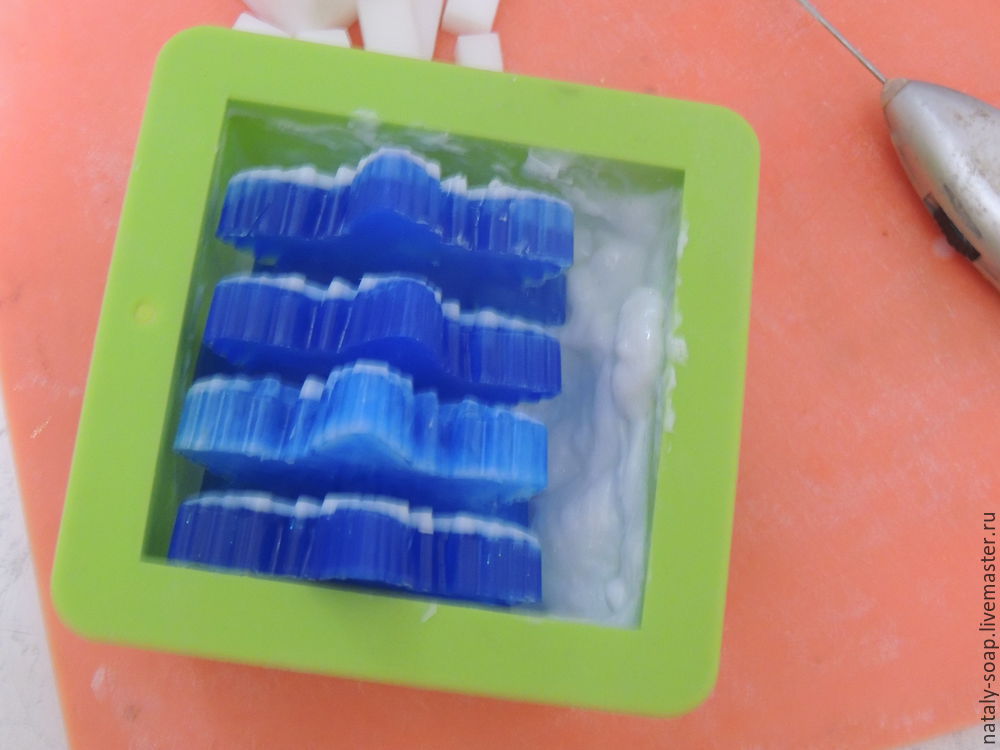 Melt transparent base with a little substance for increasing transparency and sequins. Oil and perfume are not added so as not to stir up the layer! The base should not be hot!!! Pour over the snowflakes and allow to cool. Again, melt white base, add butter and perfume, whisk with a cappuccinatore, don't forget about alcohol! Pour out the snowflakes up to the end and strew with cuttings.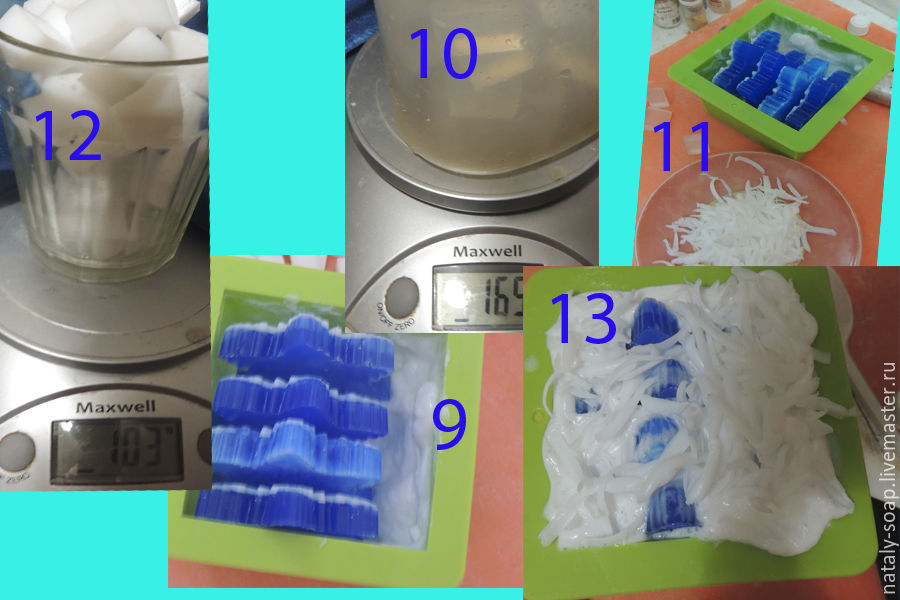 Fix the cuttings on the top with a small amount of transparent base with sparkles. Let it cool off and take out of the molds. Carefully cut all excess away! And cut into slices so that each snowflake was seen!
The winter fairy tale soap is ready!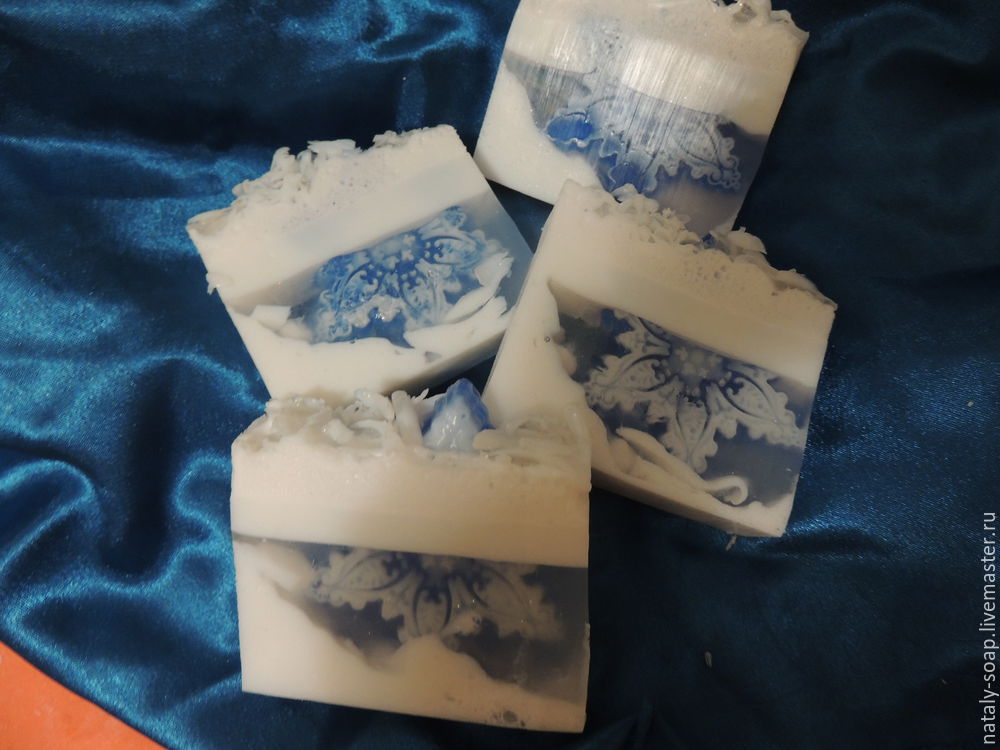 DIYs & Tutorials on the topic