A Felt Pumpkin Project for Kids
To sew a pumpkin, you need
- felt (brown and orange)
- thread
- glue
- black dot contour for fabric.
1. Cut out a rectangle, fold it in half and sew along the edge manually or use your sewing machine (photo 1).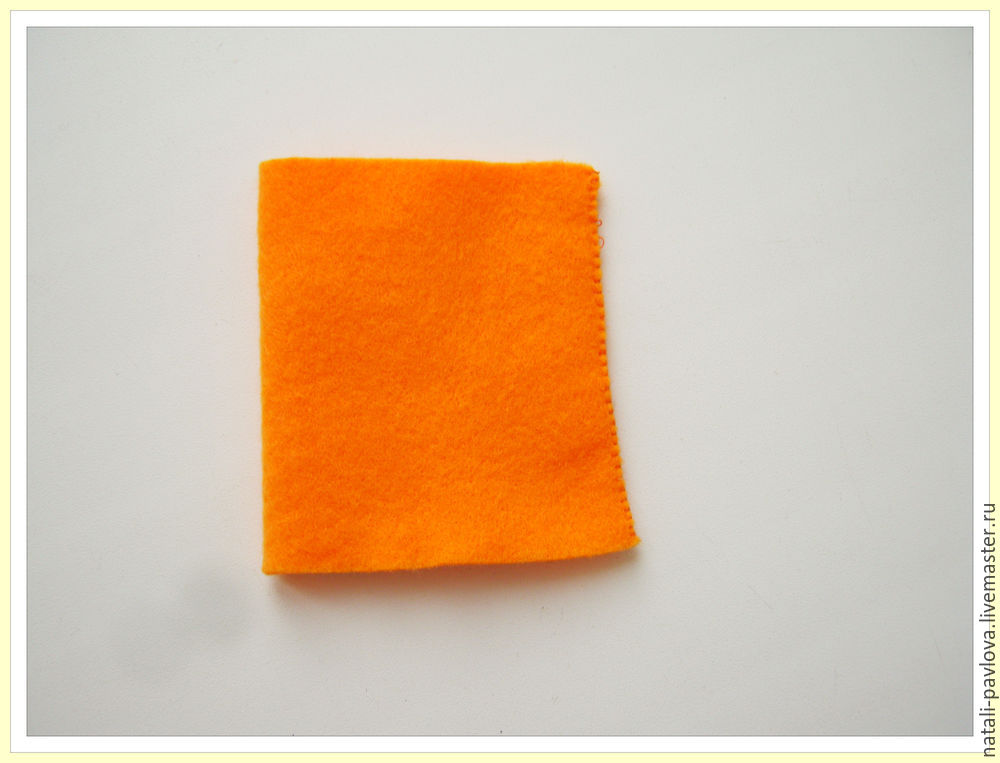 2. Sew the top edge with the needle and thread, tighten the thread and fasten it (photo 2).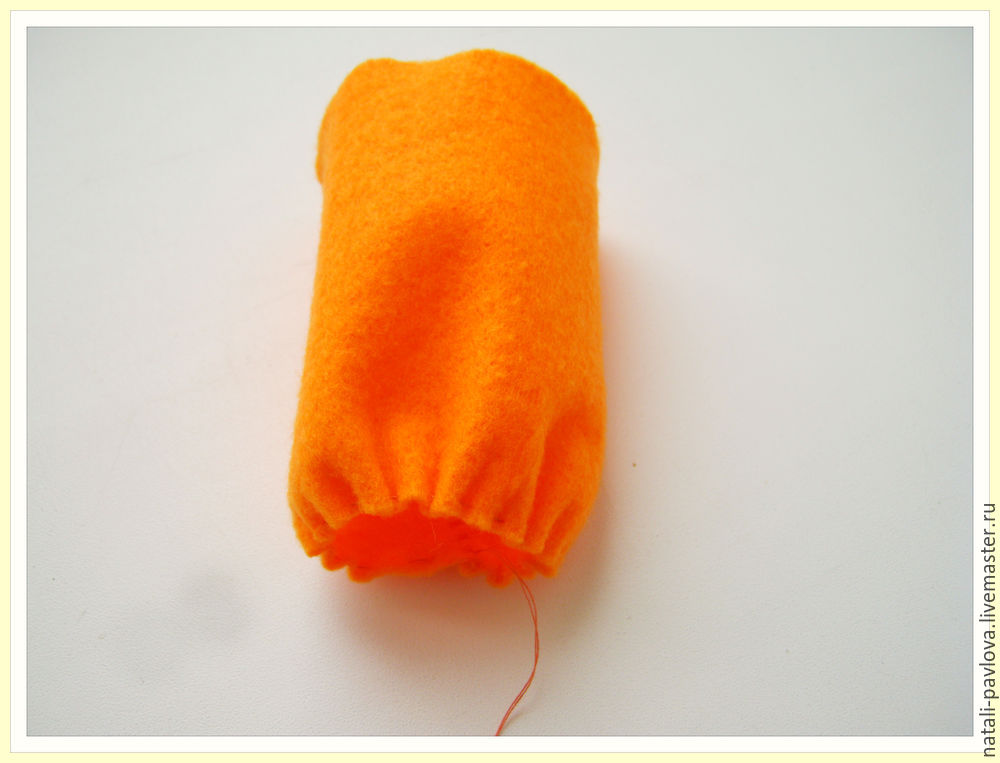 3. Repeat the same from the other side, but do not tighten the thread (photo 3).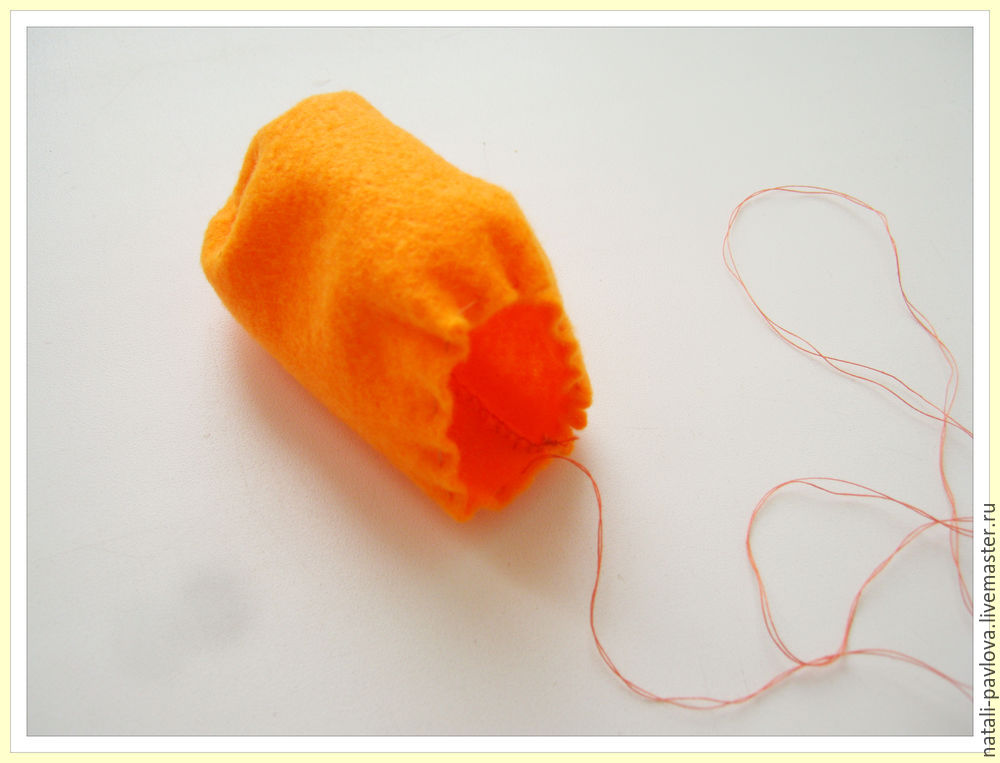 4. Fill in the pumpkin (with wool, hollofayber, sintepuh) and tighten the thread (photo 4).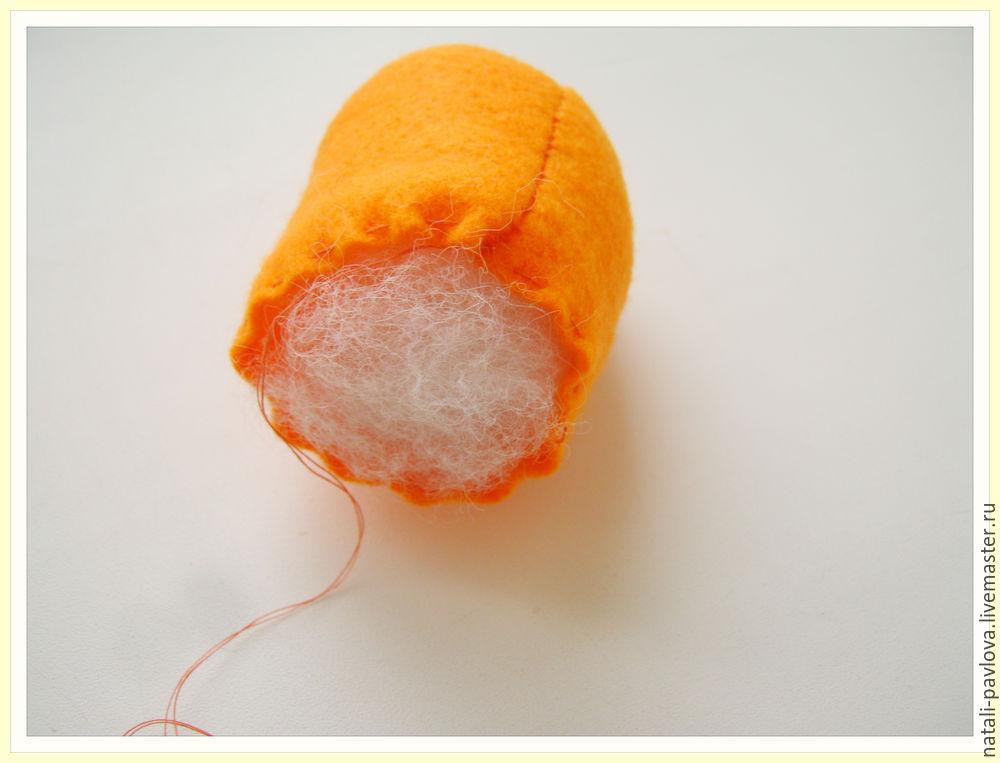 5. Tie up the pumpkin with twine or yarn (photo 5).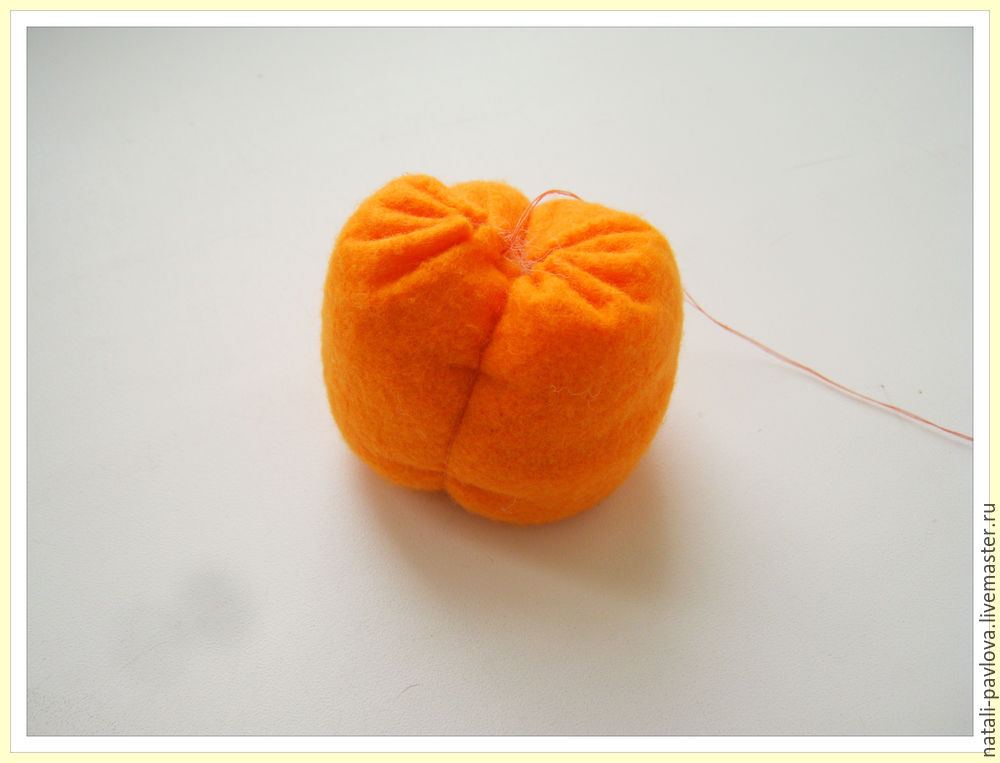 6. Make a tip of brown felt (photo 6).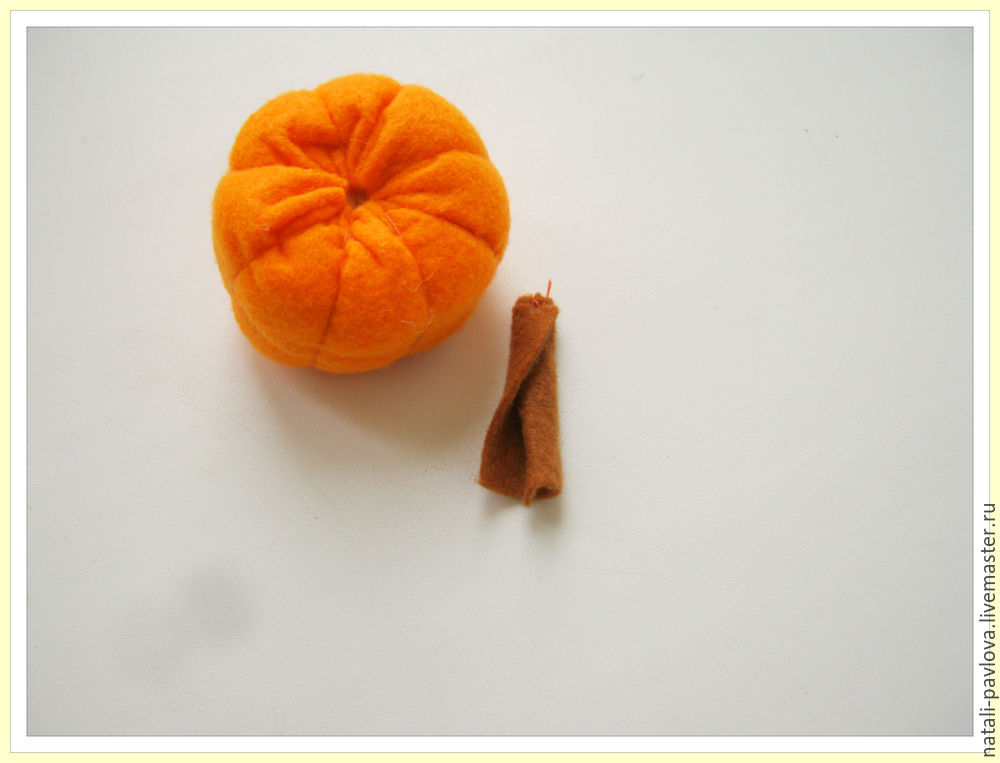 7. Cut out leaves from orange felt and fasten to the top and bottom of the pumpkin with glue (photo 7,8).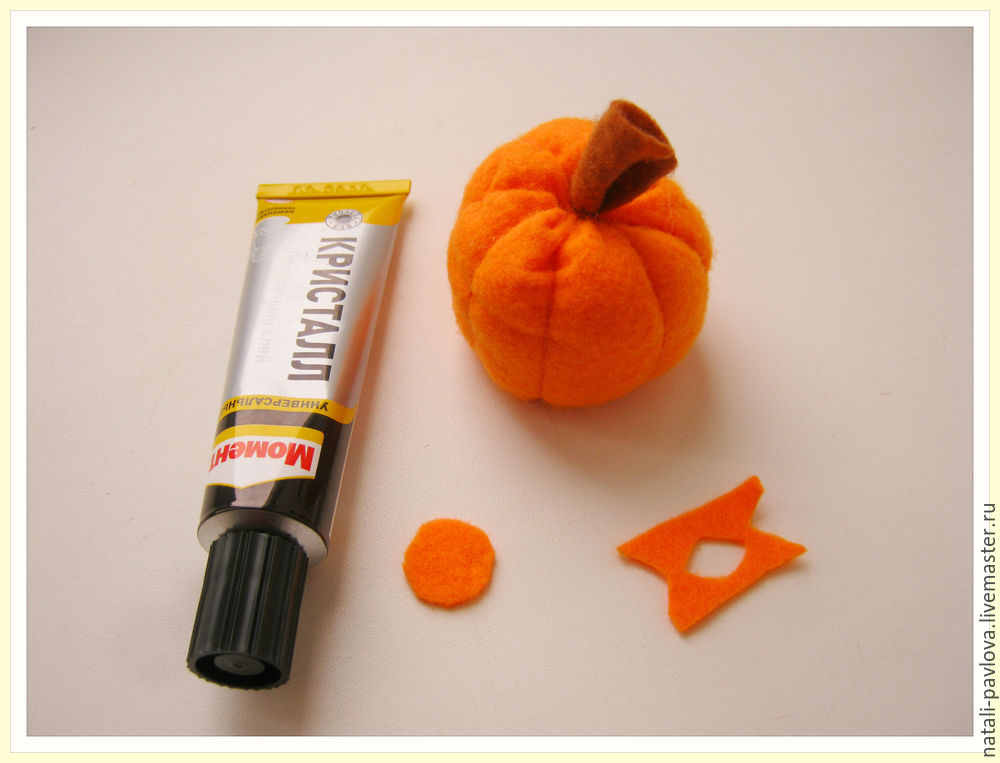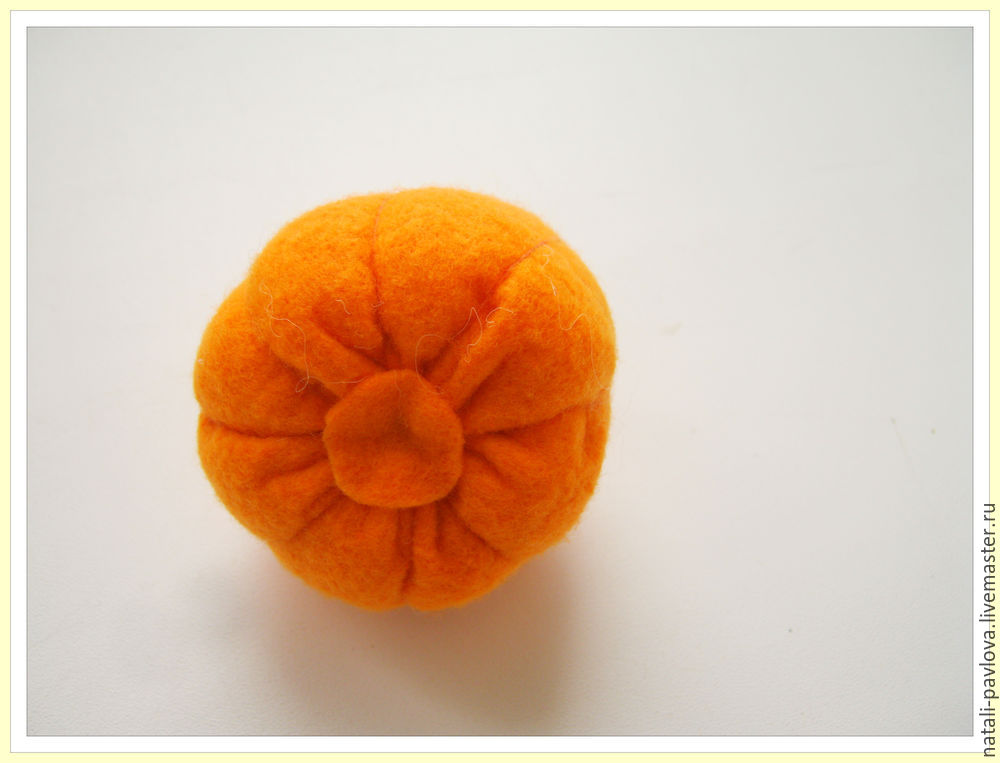 8. Draw the eyes, nose, mouth with black countour right over the fabric and the pumpkin is ready!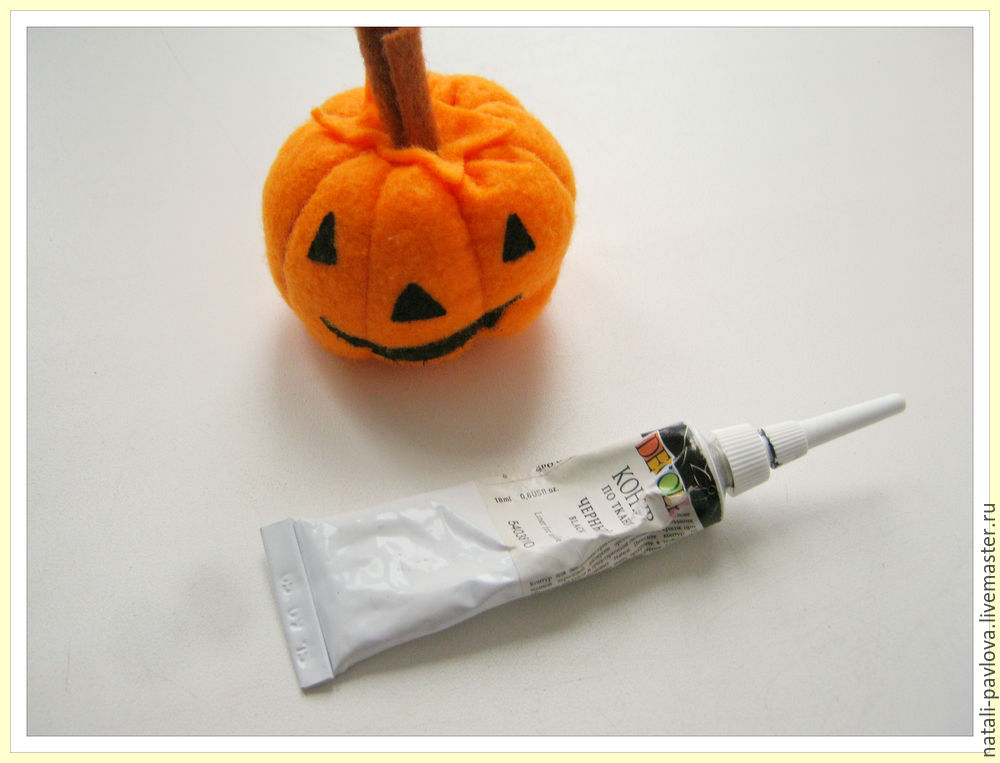 DIYs & Tutorials on the topic