DIY Breast Feeding Sweater
Materials:
400g of 100% dark blue wool, for size 44-46
100 g / 336 m and 50 g / 400 m of light blue wool
Work time: few days (or much less, depends on you).
Difficulty: medium (you need at least some experience on knitting clothes).
The breast feeding sweater is knitted so that one could easily feed a baby without taking off clothes.
The idea of the sweater is that the front is knitted of two parts. The upper part begins just above the waist and a jacquard pattern is used. And the second part, which is right under it, is knitted with a stockinette stitch (preferably slightly tight at waist). The second part looks like this from the backside: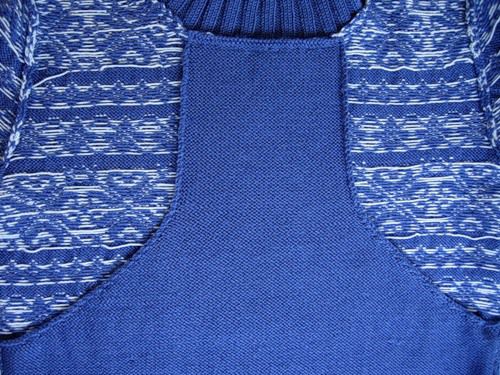 I punched the pattern myself, used SILVER REED SK-280 machine for that.
The ready sweater
The second sweater, size 46. It needed a little more yarn - 500g of 100% beige wool, 100 g / 336 m and 50 g / 400 m fire brick wool
This is a catalogue model, which was sent by a customer as an example.
How the work was going. The main steps: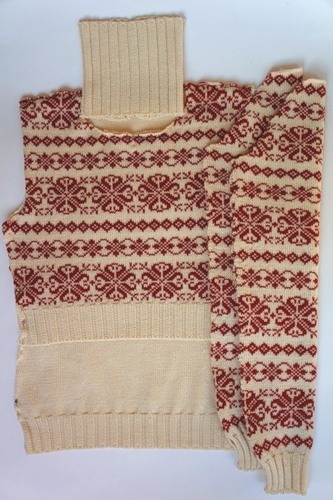 Hope the overall review would be helpful!
DIYs & Tutorials on the topic