Tiny Roses of Satin Ribbons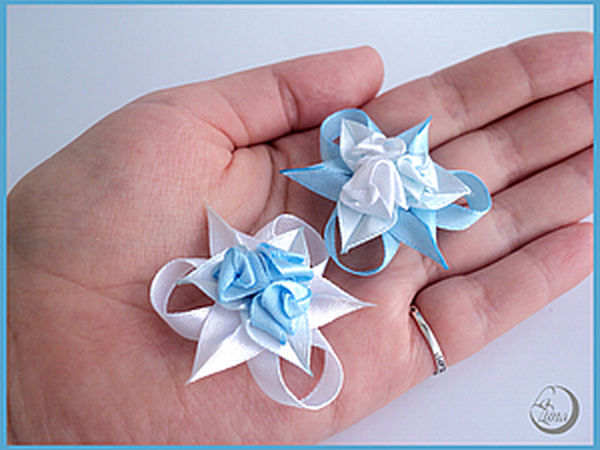 Of course, there are many DIYs on Livemaster on makng mini roses of ribbons, but I have a slightly different method. I should say that it's not the most popular one, I came across it on the Internet only once. I know it since my deep childhood and decided to share it with the world

.
This method has several advantages over others:
1. Very simple.
2. Very quick.
3. You can make roses of very narrow ribbons.
Materials:
1. Satin ribbon of any width (the wider the ribbon, the bigger the rose).
2. Scissors.
3. Tweezers and candle (optional).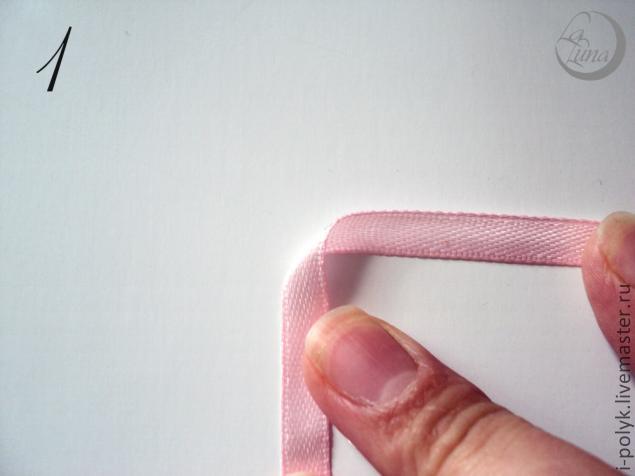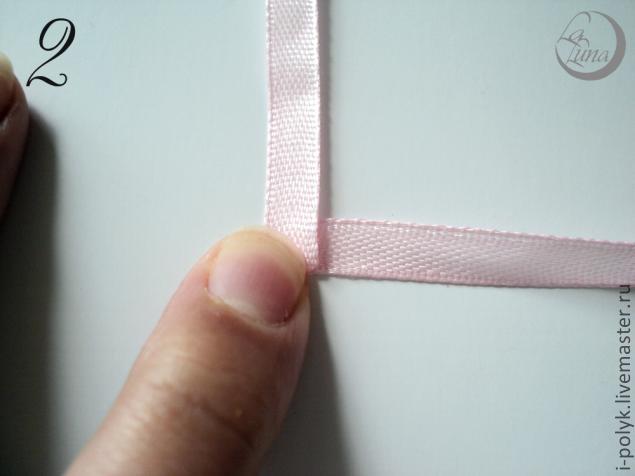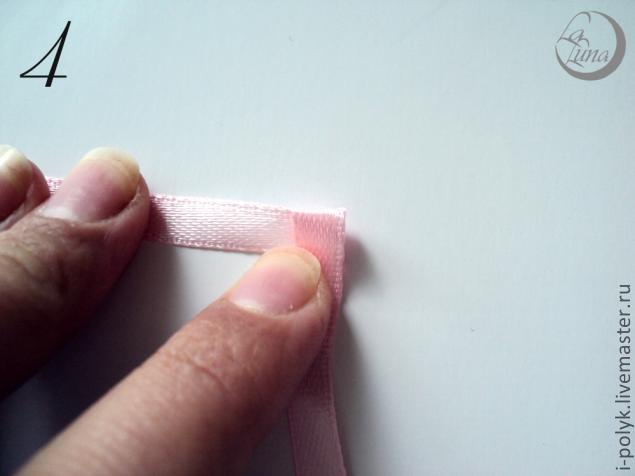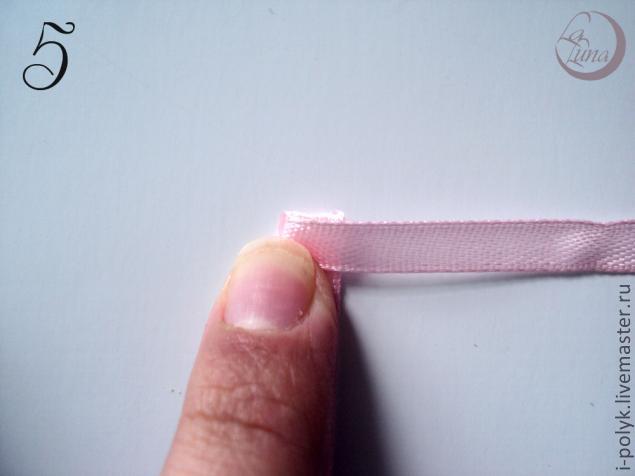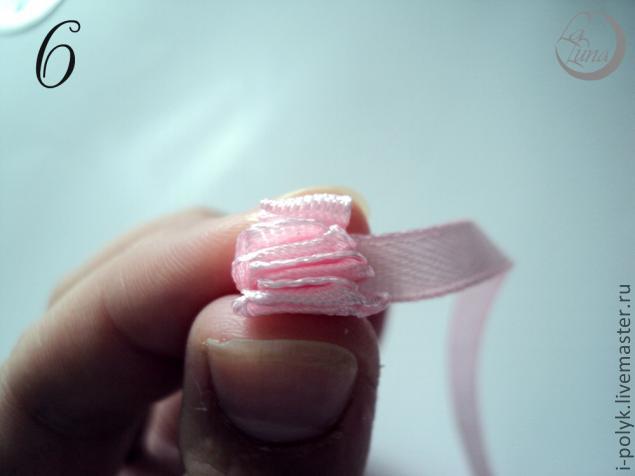 As I said, it's pretty simple

. Fold the ribbon as shown in photos 1-5 to make a stack (photo 6).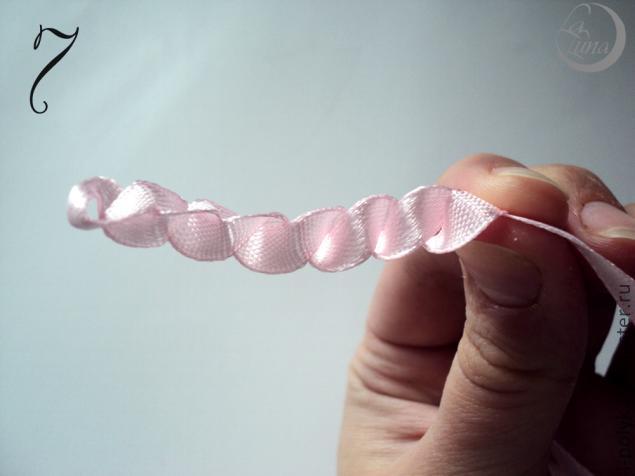 Now take the loose ends of the ribbon and set the stack free to make a garland (photo 7). Pull any of the loose ends of the tape to turn it into a rose (photo 8). Quick and easy!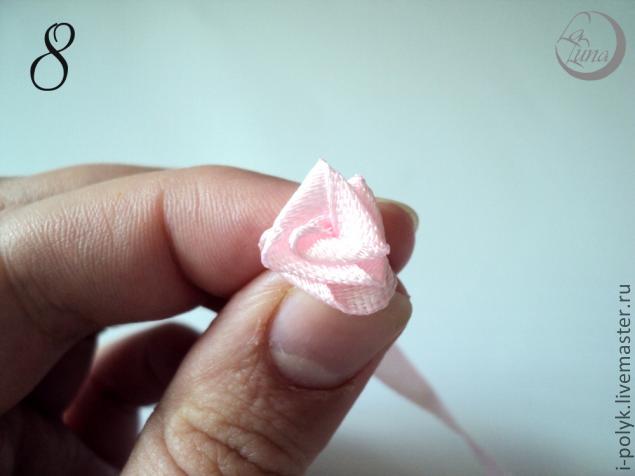 Now the rose need to be fixed, I will show two ways.
For the first method, you do not need anything except scissors.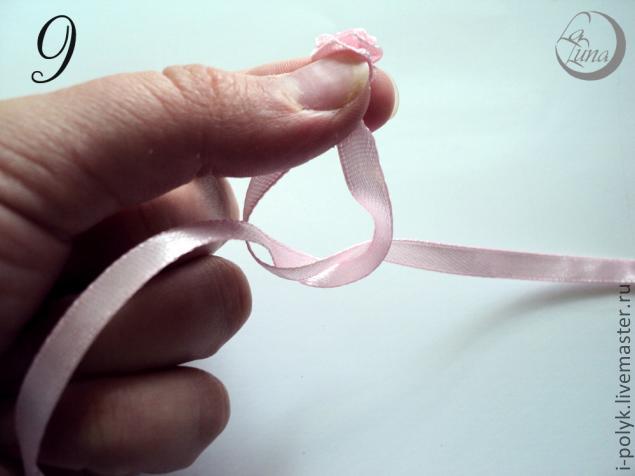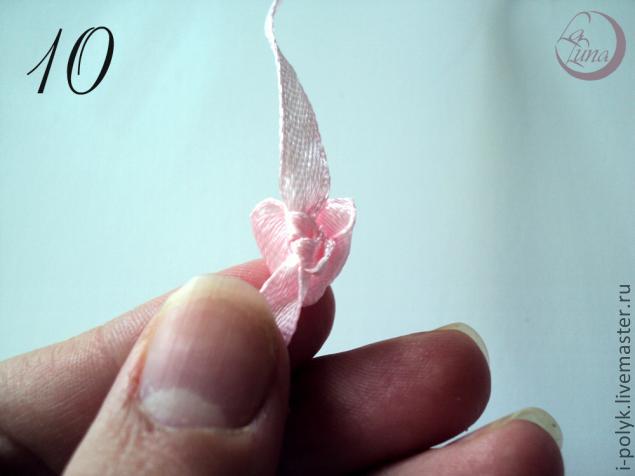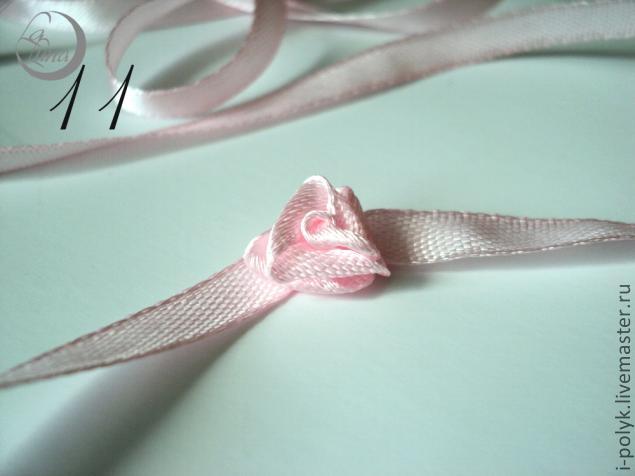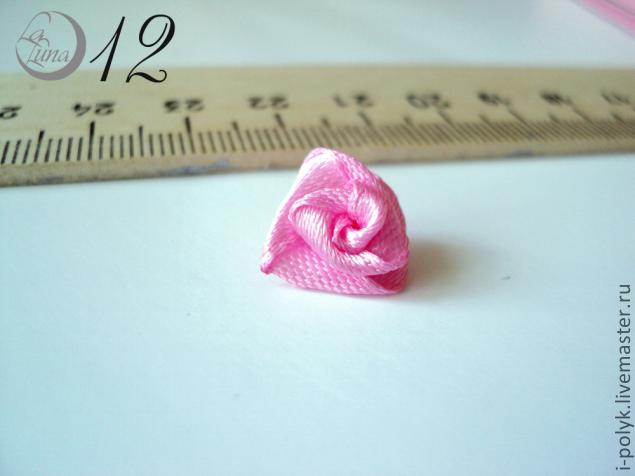 You just need to tie a double knot and trim all extra pieces (photos 9-12). This method has a little disadvantage: this knot is difficult to hide when sticking a rose somewhere.
For the second method you need tweezers and a candle.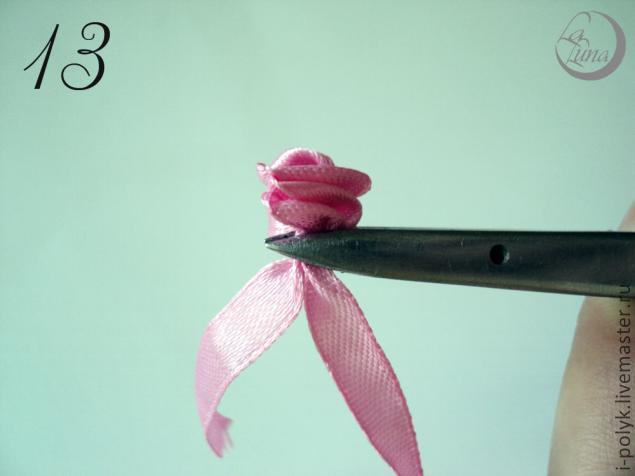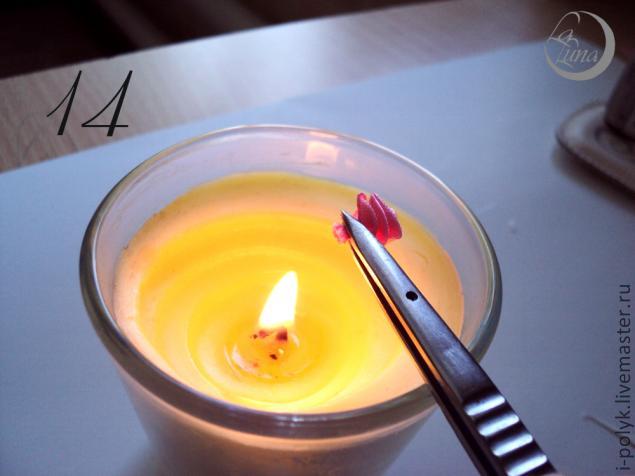 Grab the rose at the base with tweezers (photo 13), trim the tape with an allowance of about 3 mm and scorch over the candle (photo 14). This method has two advantages: firstly, the tips are not frayed, secondly, there are no knots.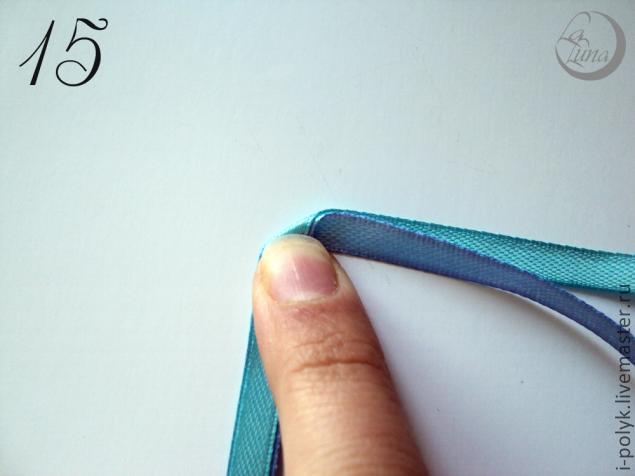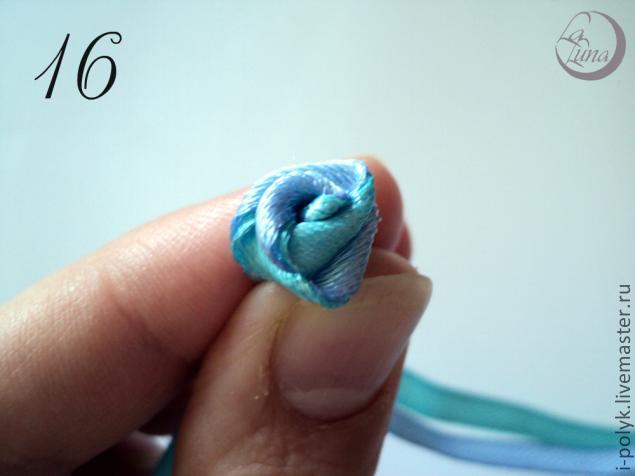 You can make two-shades roses on the same principle, but of two ribbons (photo 15). I took two shades of blue and that's what came out (photo 16).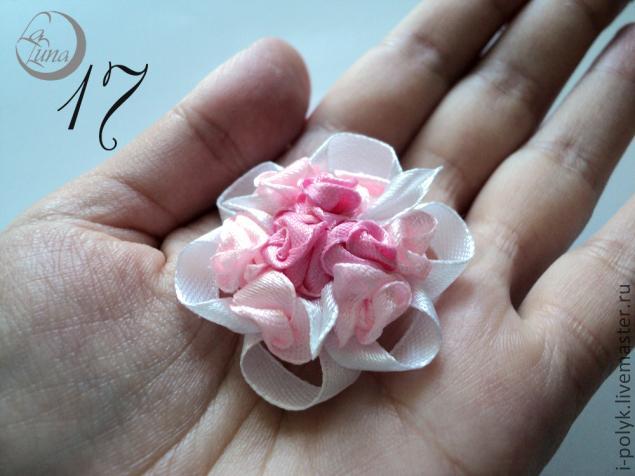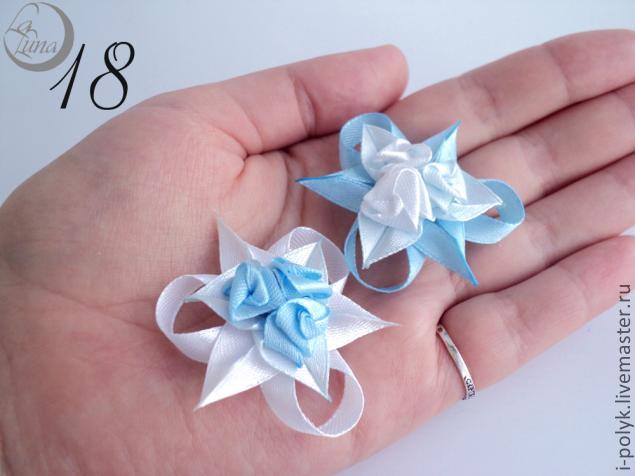 Roses can be collected in small bunches, and then you can decorate cards, boxes and anything you want!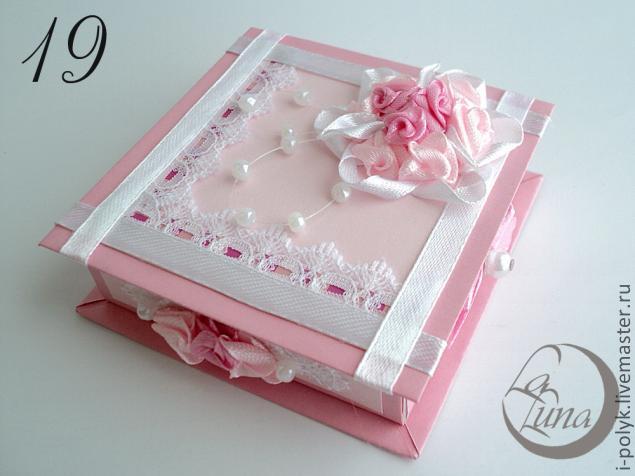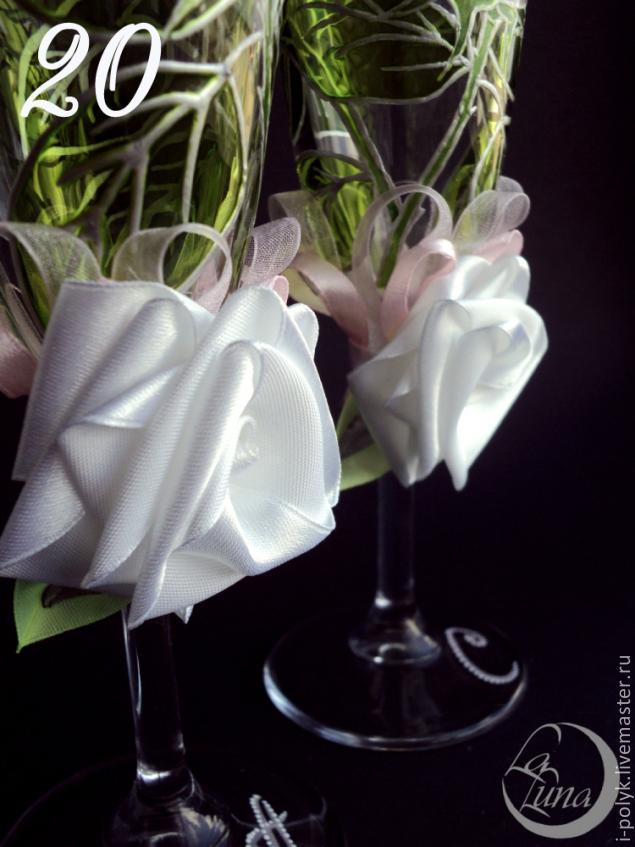 This is how it looks like on an item (photos 19, 20). On photo 20, the rose are made of ribbons of 2.5 cm width.
Thank you for your attention!
DIYs & Tutorials on the topic