Manufacturer of Pearl necklace passion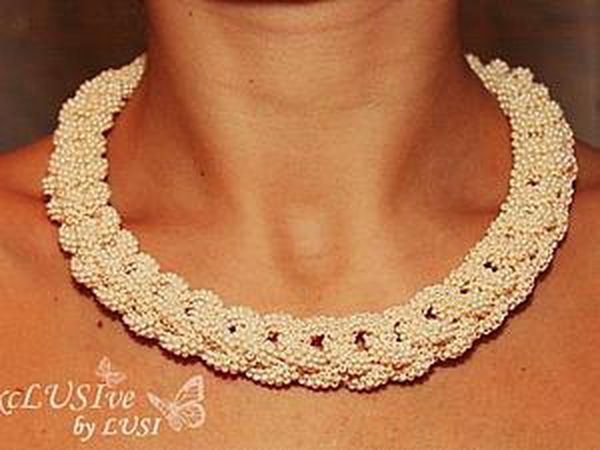 Today I want to tell you about the creation of a beautiful stylish Pearl Passio necklace. It is fashionable to wear large jewelry. So take out all beads from your jewellery box.
To make the necklaces, you need:
- beads of one colour (I used pearl ones)
- monofilament
- beading needle
1. String 6 beads and close the ring, make a knot.
2. Pick beads by one.
3. Next crochet a beaded rope.
4. The length of the rope is 220-230 cm.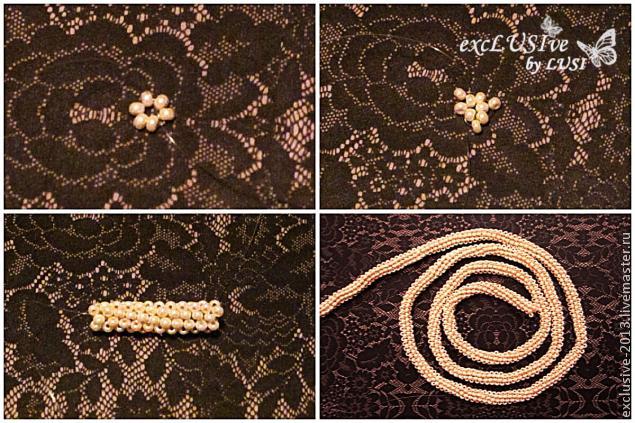 So the rope is ready. Proceed to making loops.
5. Make a loop with fingers as when crocheting.
6. Make loop after loop.
7. Make the loops elastic, so that in future they kept the pattern and were evenly tightened.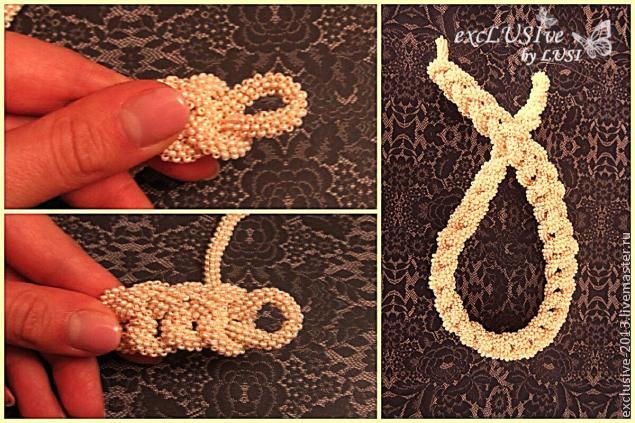 Now begin to create the clasp.
8. Thread 4 beads and close the circle, make a knot.
9. Thread 2 beads and crochet this way.
10. Next is Ndebele, crochet a triangular column.
11. The first part of the clasp is ready.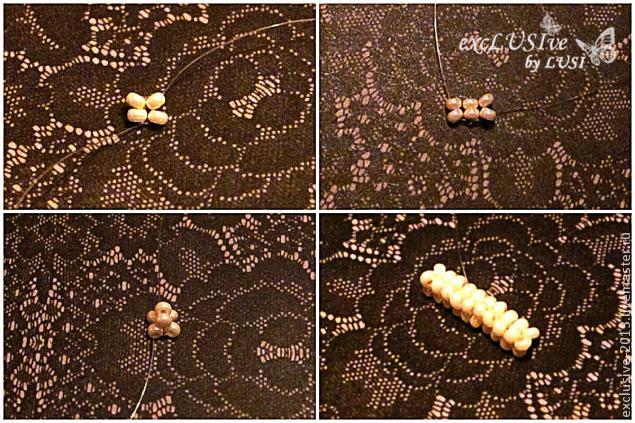 12. Tuck in the ends of the rope inside, sew so that the clasp was not seen.
13. Weave the second part of the clasp with ordinary rings and sew.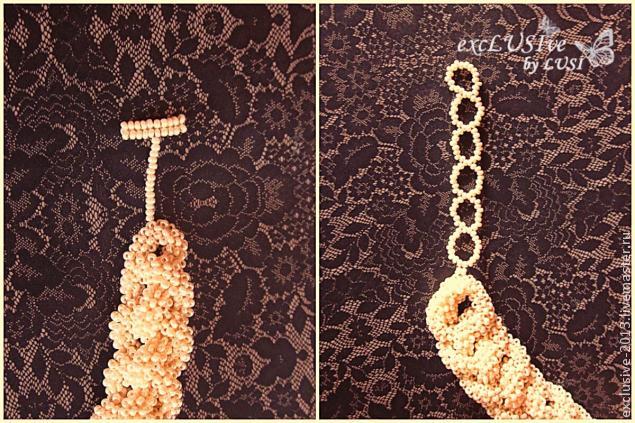 The necklace is ready!!!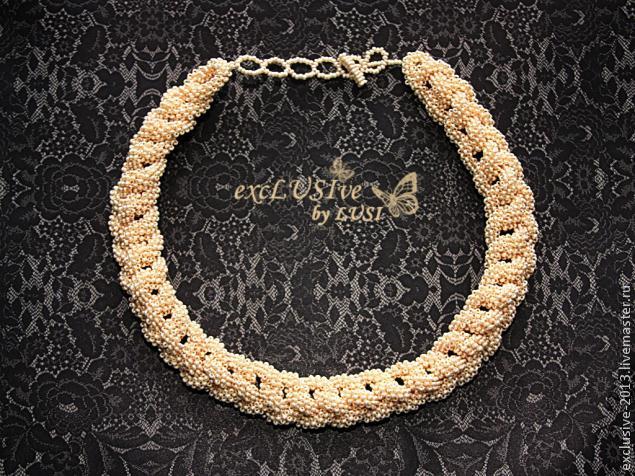 A bracelete looks gorgeous with the necklace, I used the same pattern.
Insanely beautiful, rich and very fashionable necklace is made for a stylish beauty who loves being the center of attention.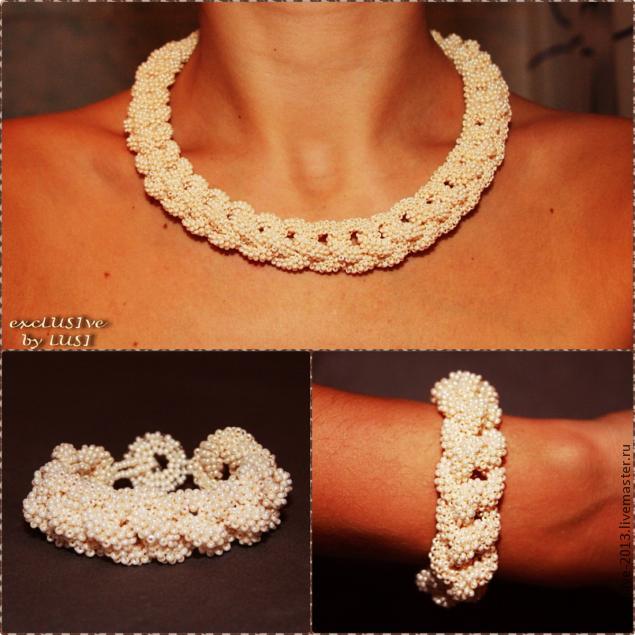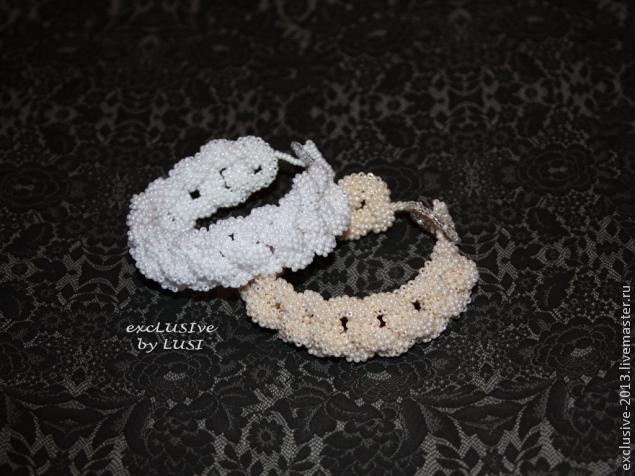 DIYs & Tutorials on the topic