Tutorial on Soutache Embroidery and Rivoli Insetting
I got a task: to sew a Rivoli into a soutache item.
I was going to take a relatively soft US soutache, but I failed to inset and attach a Rivoli rhinestone with glue having wrapped it with soutache and sewn them together: this kind of cord did not want to hold the rhinestone. I suffered a little that Swarovski rhinestones were expensive and I would feel sory if I just spoil them.
Actually, in theory, there are good caps for Rivoli, nice, smooth and even with rhodium or gold plating, but I got used to Chinese ones.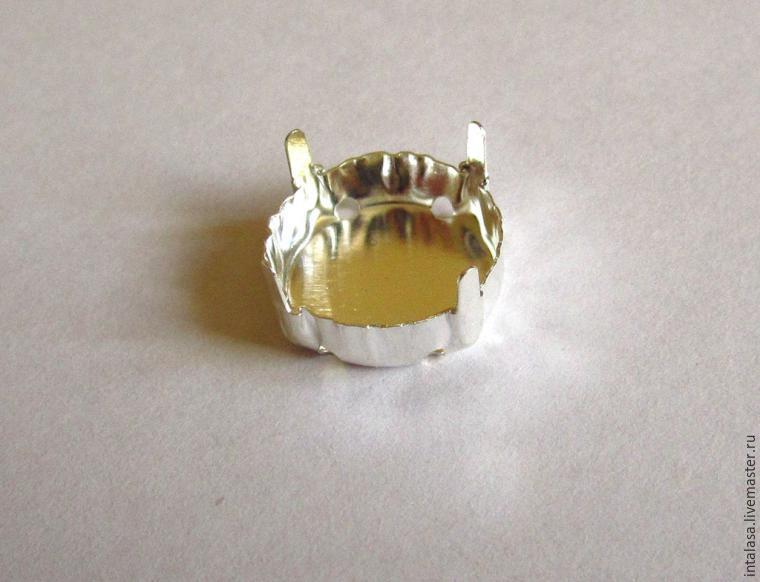 The problem of Chinese caps is that:
First, they have very long ends: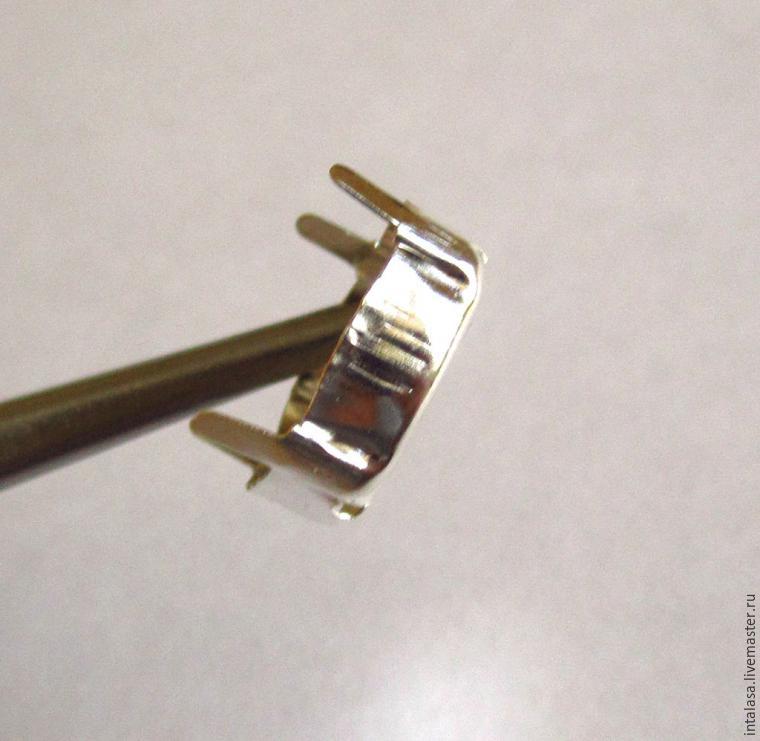 They stick out and look inaccurate.
Secondly, the caps are made of very thin aluminum and, when wearing, the ends are easily unbent, and then break.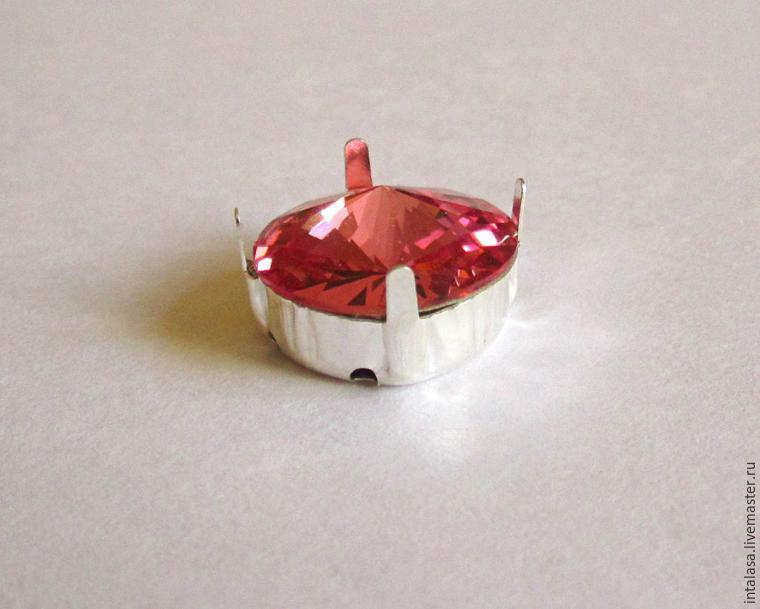 What should I do?
There is a solution, as it turned out! And it is good not only for soutache embroidery. I will illustrate it in the example of one bracelet.
Take a Chinese cap, sew it to the base, bend his ends inside.
(I used a piece of felt as a base on which a Shibori ribbon was sewn :)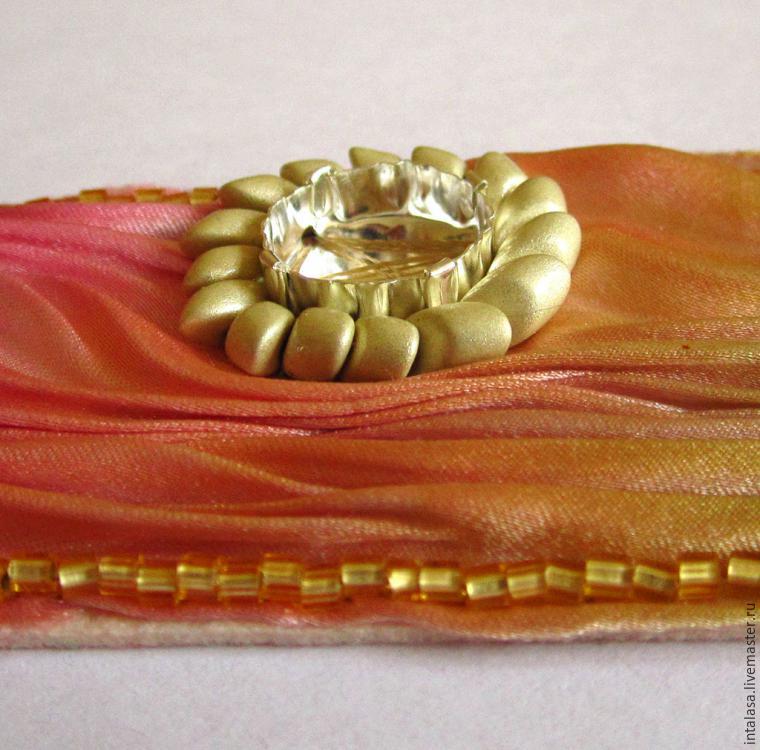 then take Poxipol (an epoxy glue, but any standard one would come in use).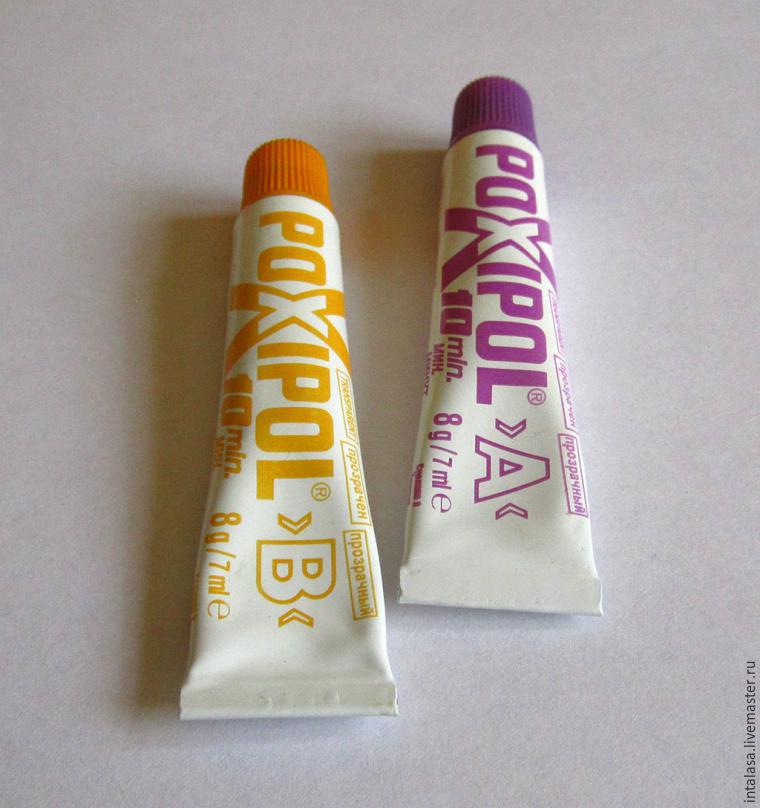 The glue is two-component. Dilute it according to the instruction.
I chose it because its consistency is quite thick.
Apply it with a toothpick inside the cap.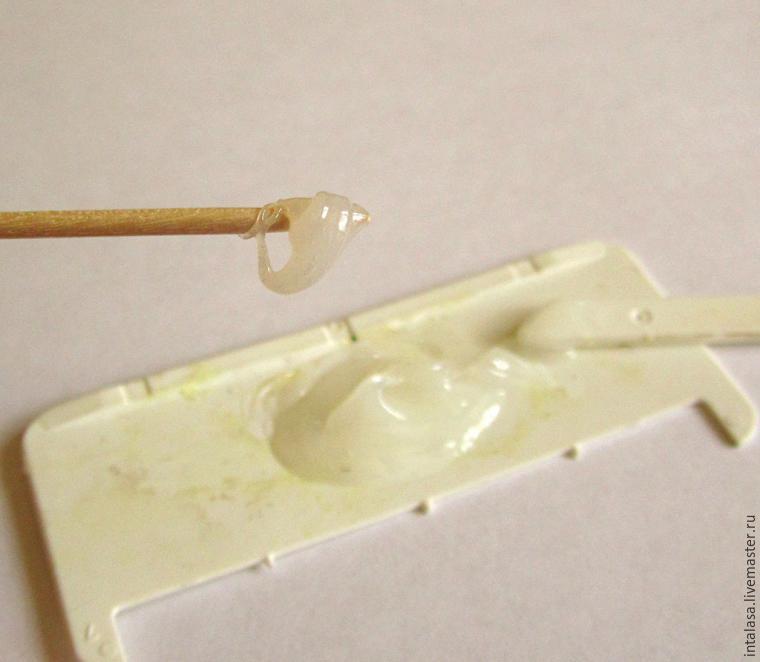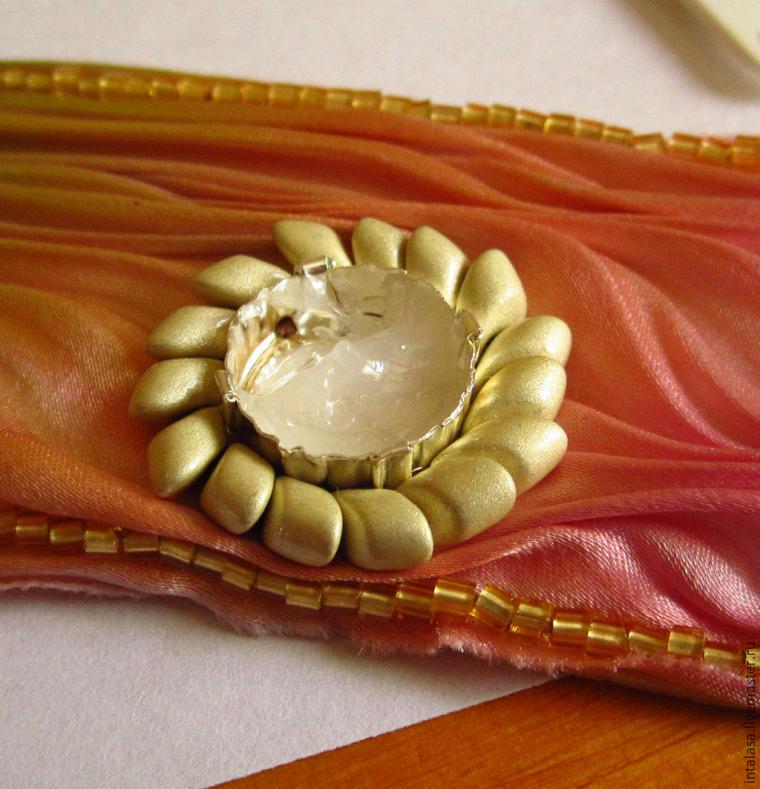 Then put the Rivoli rhinestone over it carefully and see that it sticks well.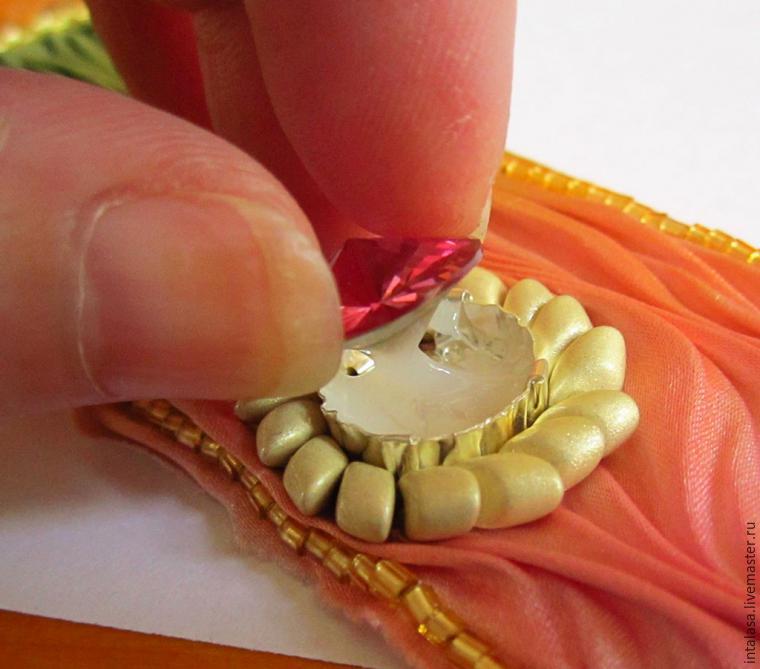 That is all!
The glue fixes the rhinestone in ten minutes, and grasps it tightly in a day.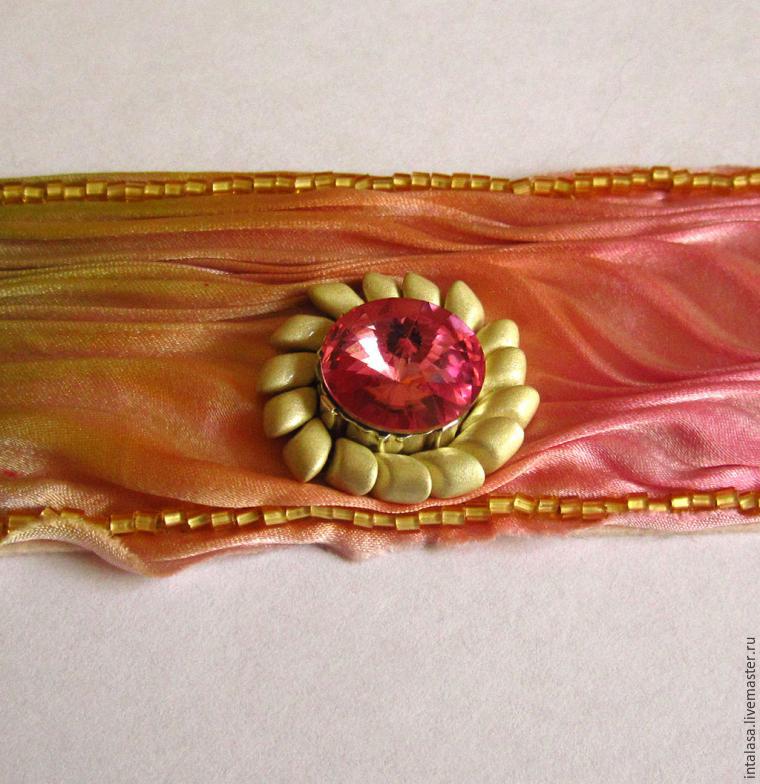 DIYs & Tutorials on the topic