Creating a Bright Shibbori Ribbon Brooch
Difficulty: High
Time: 6 hours

Materials:

beads miyuki

,

riso

,

rhinestones

,

pendants swarovski

,

jewelry cord

,

accessories

,

felt

,

needles

,

scissors

,

glue

,

leather
I want to show the process of making such a Passion brooch. Colourful silk Shibori ribbon with crystals would help us.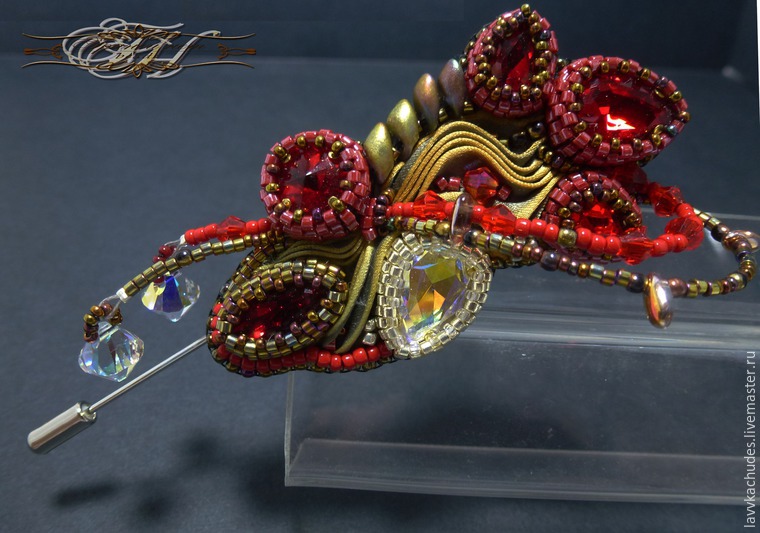 So, you need:
Miyuki seed beads, #11 and 15
Matagama Beads
Bicone and Riso beads
Rhinestones of different shapes and sizes
Swarovski pendants 
Japanese silk Shibori ribbon
Jewelry cord, findings
Felt, needles, threads, scissors, glue, leather
Place the rhinestones on the ribbon, fasten and straighten the tape so that it laid even. Sew the rhinestones and twine them around with the mosaic pattern. I chose rhinestones in caps, but I still entwine them, because it is convenient and beautiful.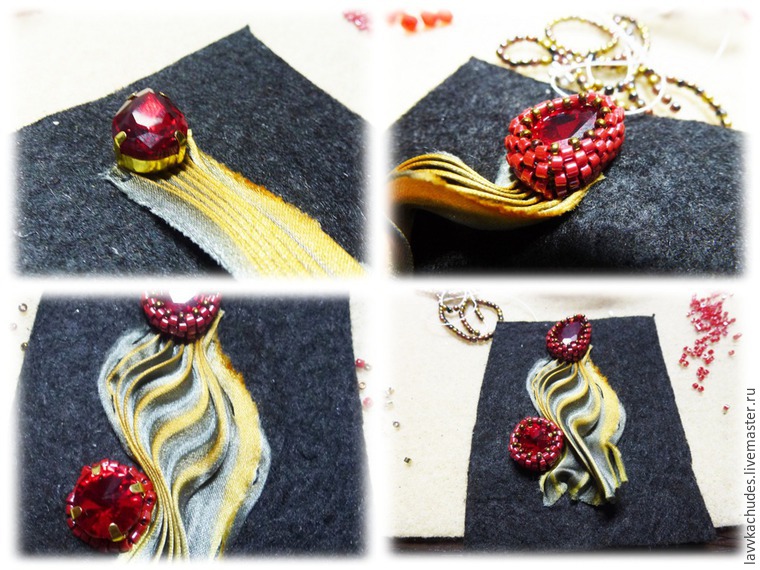 Go on placing the rhinestones. Do not break the pattern and see the drape laid neatly. Sew the rhinestones to the edge of the tape so that they keept the shape. Also entwine them with mosaic.
Now carefully sew a few beads on the ribbon and Matagama beads along a side. Fasten the edges of the tape with beads and rhinestones.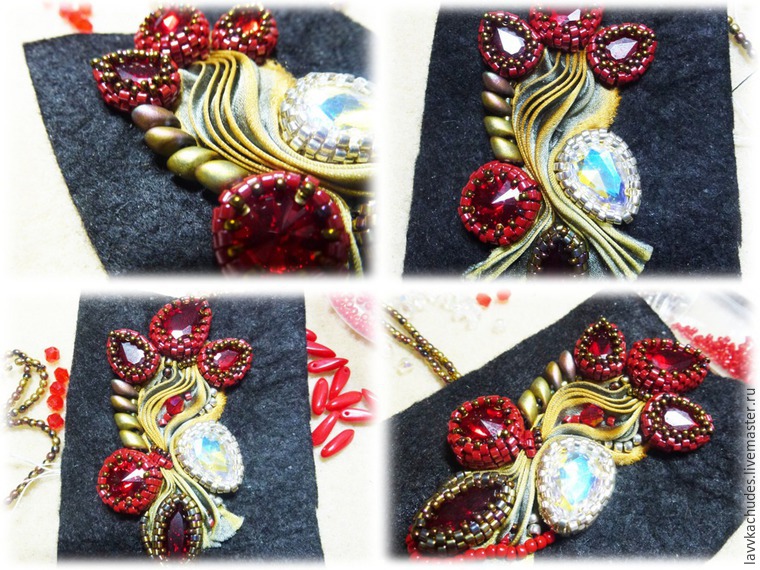 The most interesting part :) Take two pieces of the jewellery cord and pass them both under a rhinestone.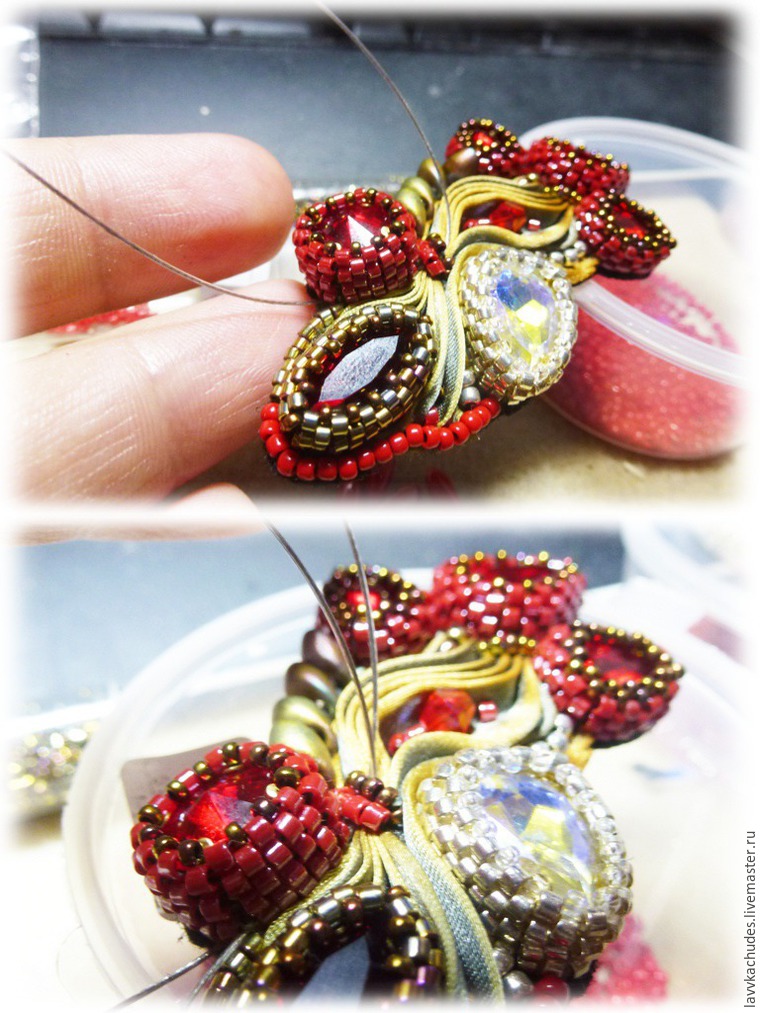 Pick beads on the cord and fix the way it is shown in the photo.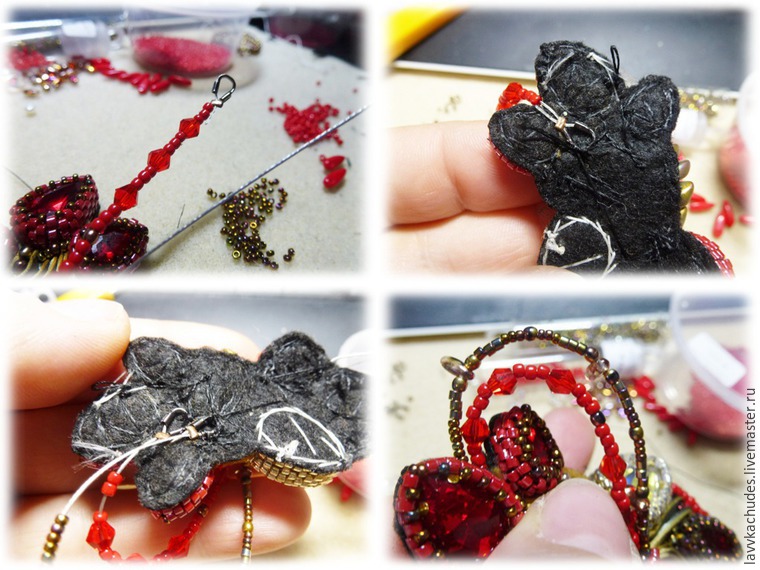 Fasten the findings, I sew them to fix properly. Then glue to a dense but thin cardboard and after that on leather. Cut out all carefully along the outline.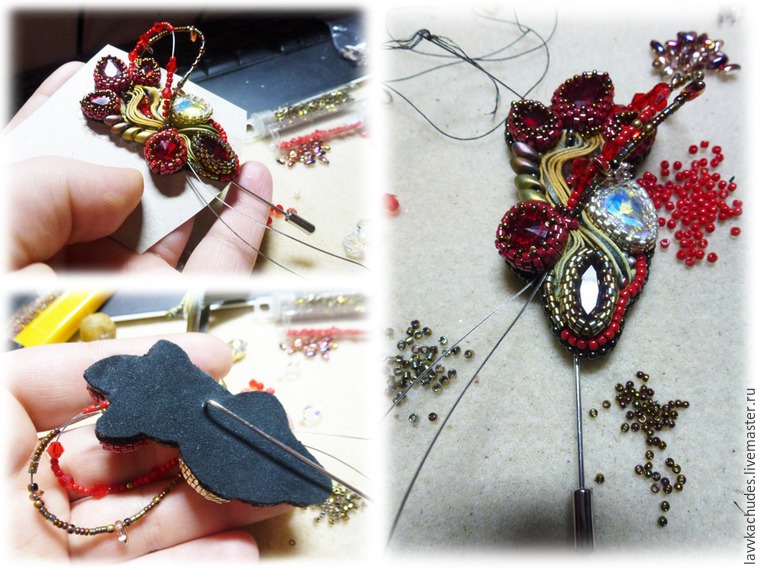 Embroider the edge of the brooch.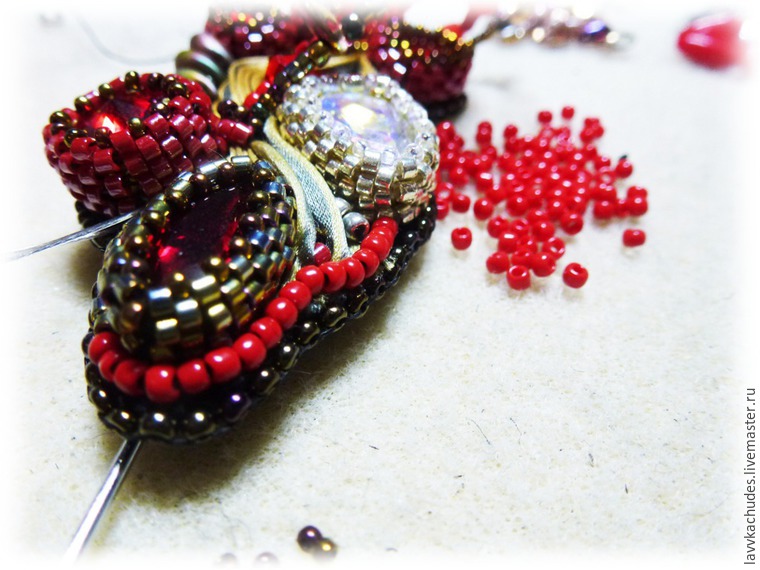 And now finish the jewelry cord. String beads and fix the Swarovsik pendants.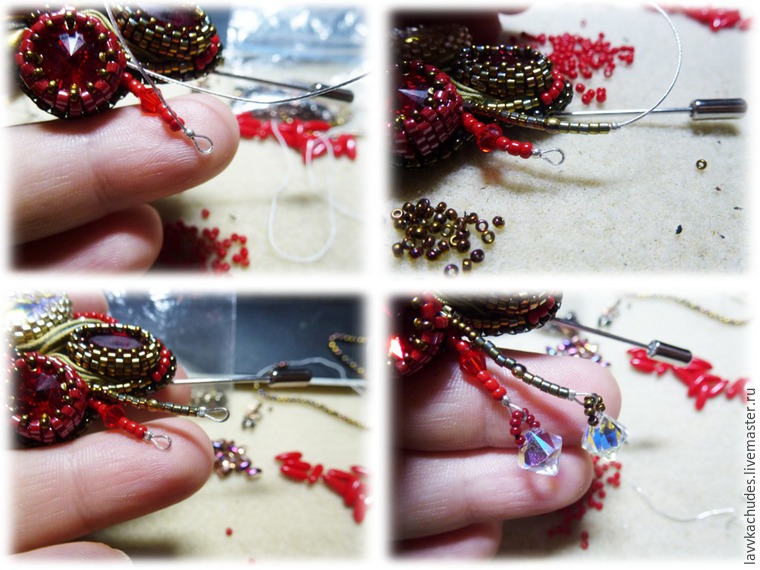 Here is the finished brooch. I think it is a great addition to an outerwear or any other look.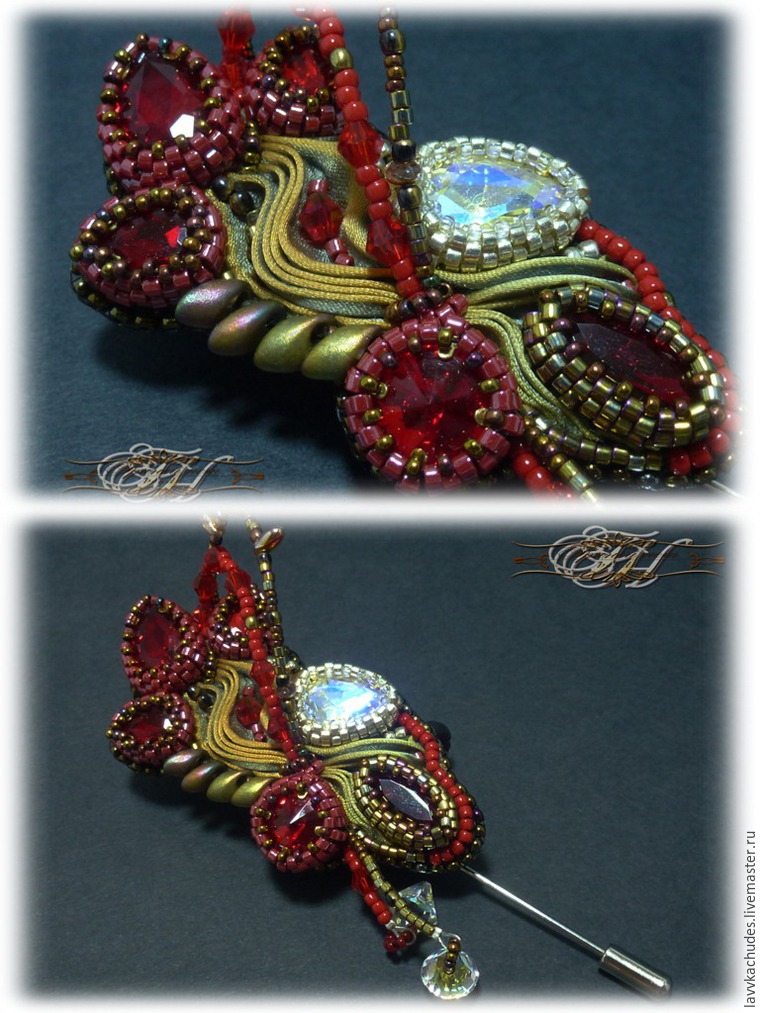 I hope this tutorial will be useful for you and will inspire you create new masterpieces :)
DIYs & Tutorials on the topic