DIY for Beginners: Sewing Triangle Patchwork Blocks
My tutorial is for those who are just starting pachwork excercises, and I want you not to make the mistakes I did.
When I started to sew the first quilt of simple blocks, I carefully cut out each element, laid out on the floor, selecting colours, and then carefully sewed. Don't do that. Youll spend too much time, get tired and bury the beautiful fabrics in the depths of all sorts of things which are no longer needed.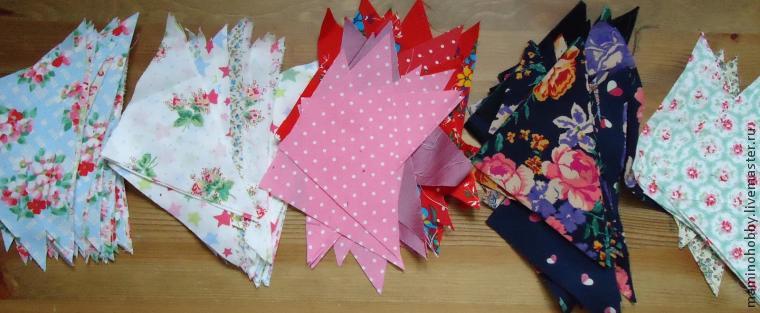 My whole process took about three months, but the quilt was never finished. Alas.
Here I want to show a quick method of stitching simple blocks based on triangles. This will speed up the whole process and will bring a lot of fun.
So, take two fabrics of different colours. Lay the fabric on a rug face to face, with wrong sides out, mark the cuts along the vertical layout.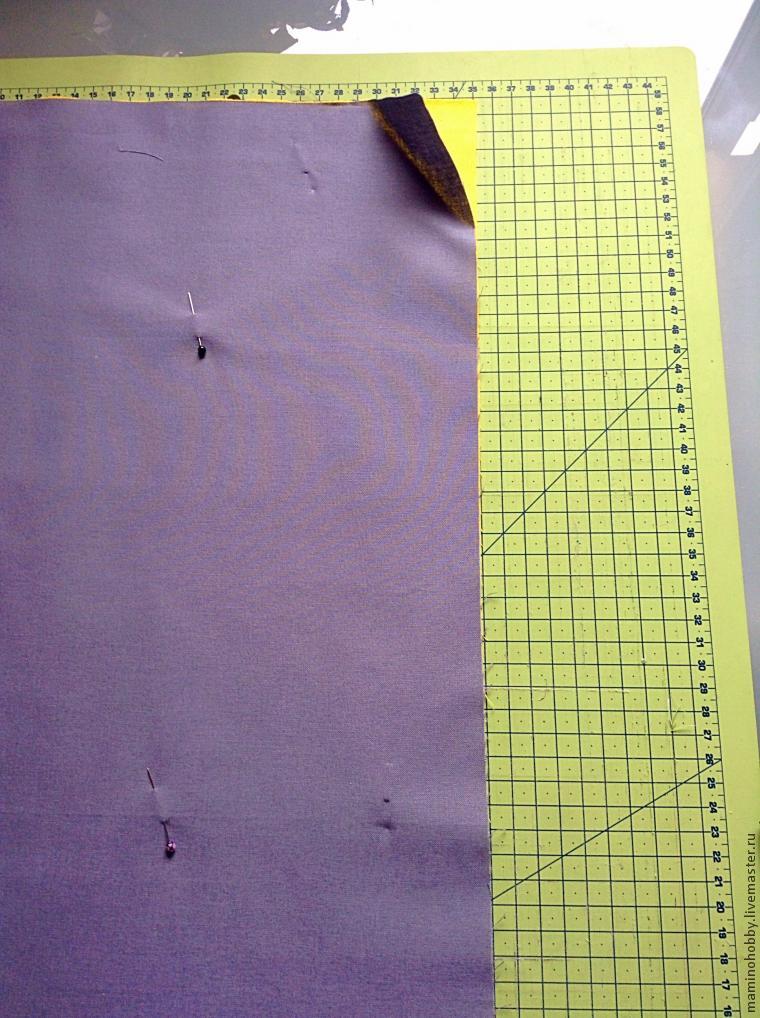 Cut a strip of fabric with the width equal to the width of the required square block with a seam allowance. I had a 7 cm block and cut a strip of 7.5 cm.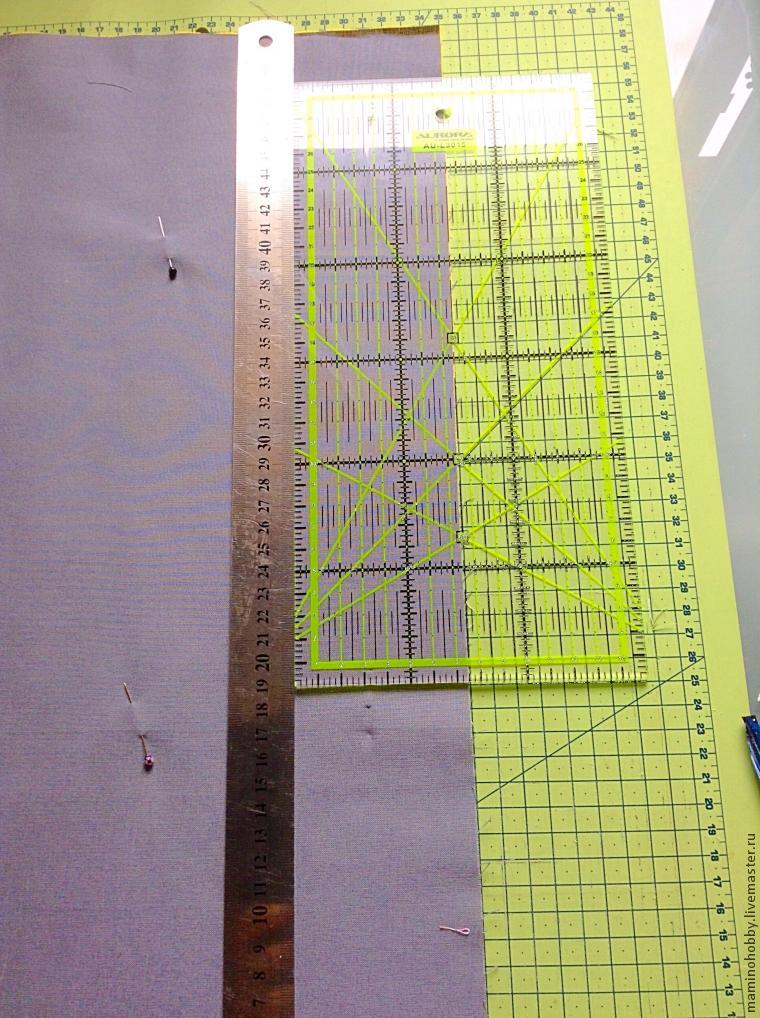 Mark again, length = width, draw the diagonal in each square in the form of a zigzag. I wen wrong with marking, then I changed my mind and so look only at the bold diagonal lines.
Now sew with one stitch line, retreating from the diagonal to the width of the seam — I had 0.5 cm (may a presser foot with a restrainer be with you!), first along one side of the diagonal.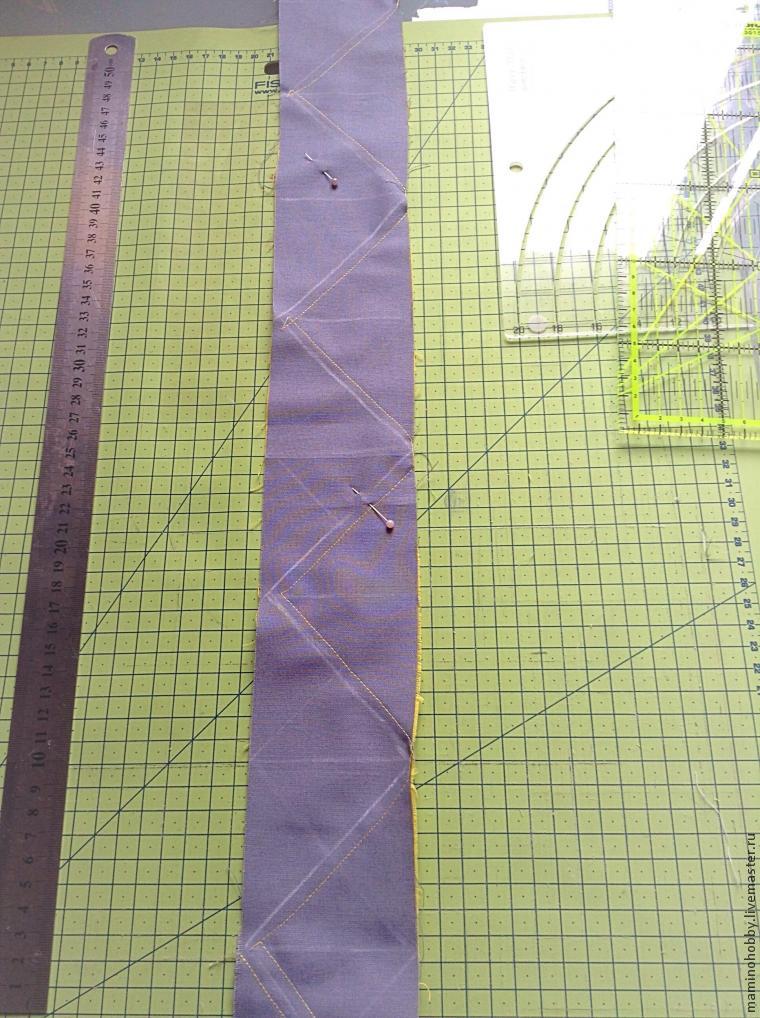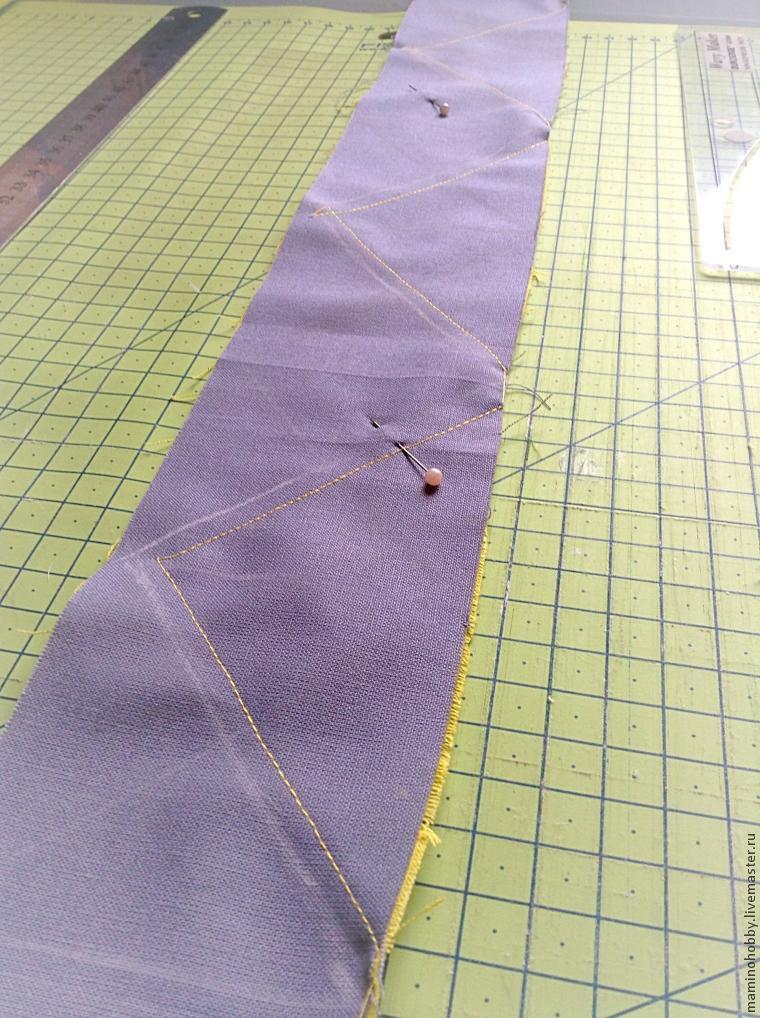 And then along another. Pay attention to the dividing line between the basic blocks: the stitch line should reach this line in the inner corners. Yes, it is better to fix threads in the mirror reflection: colours of the upper fabric in the bobbin, and the thread of the colour of the bottom fabric in the machine.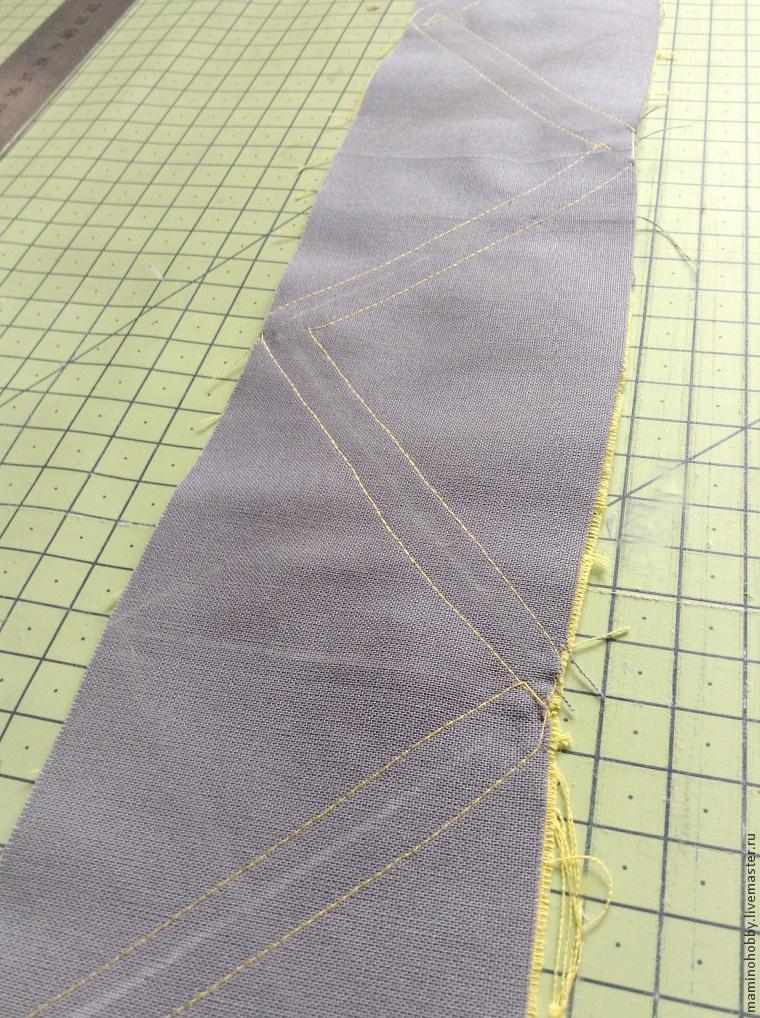 Actually, that's all, you only have to cut it with a knife and...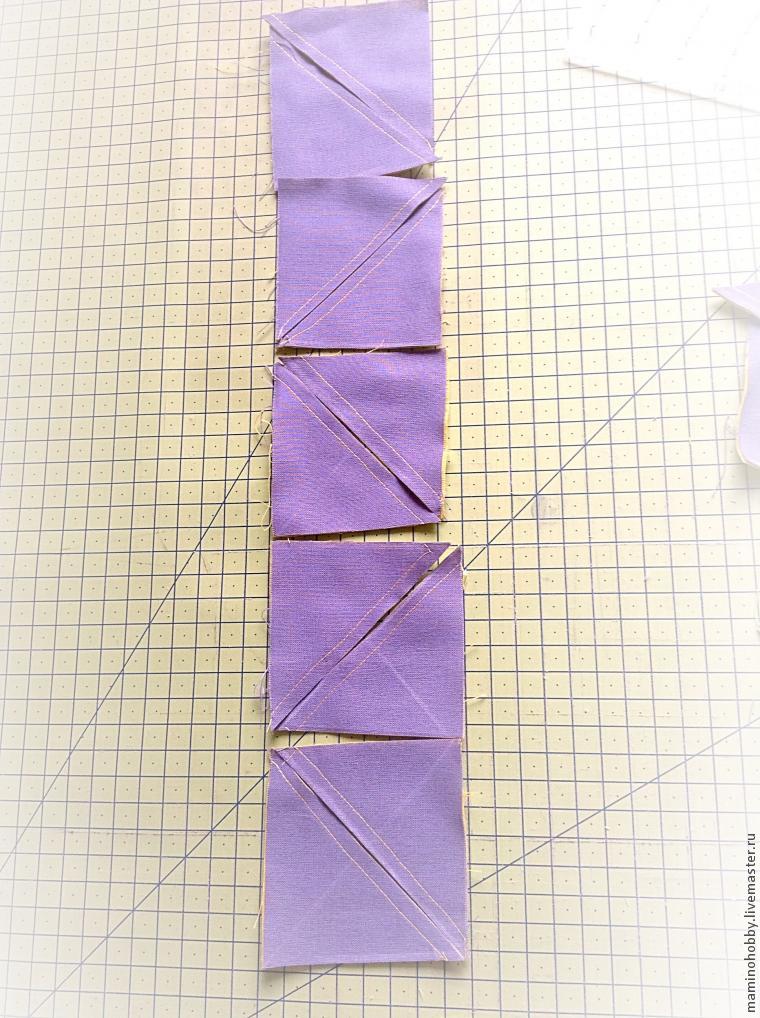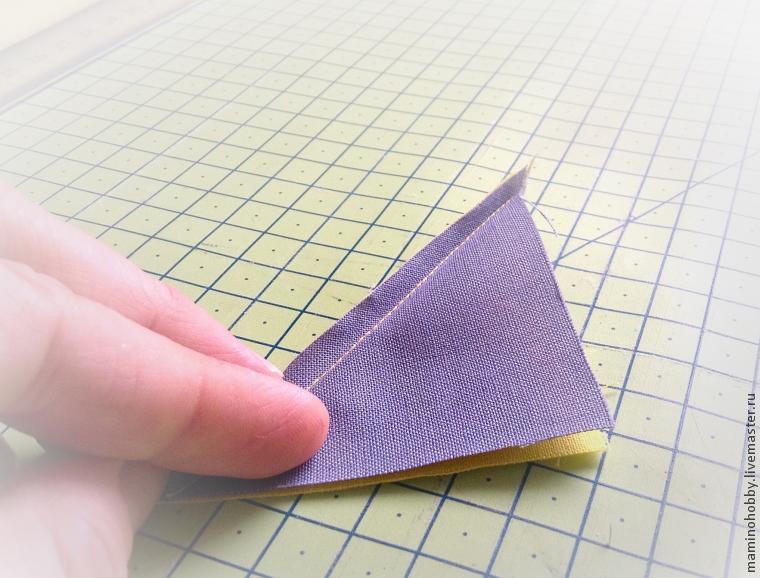 iron.
Welcome the smooth block units: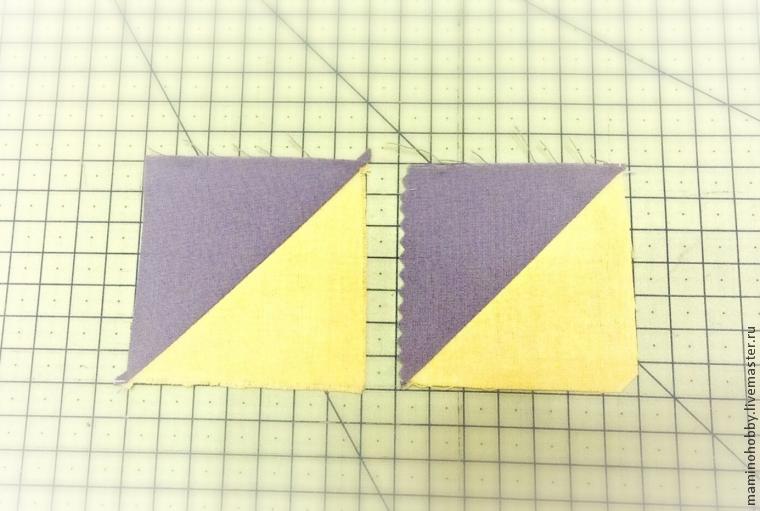 Well, if you cut the stitched strip along the second diagonal (the thin line), you get two-color triangles.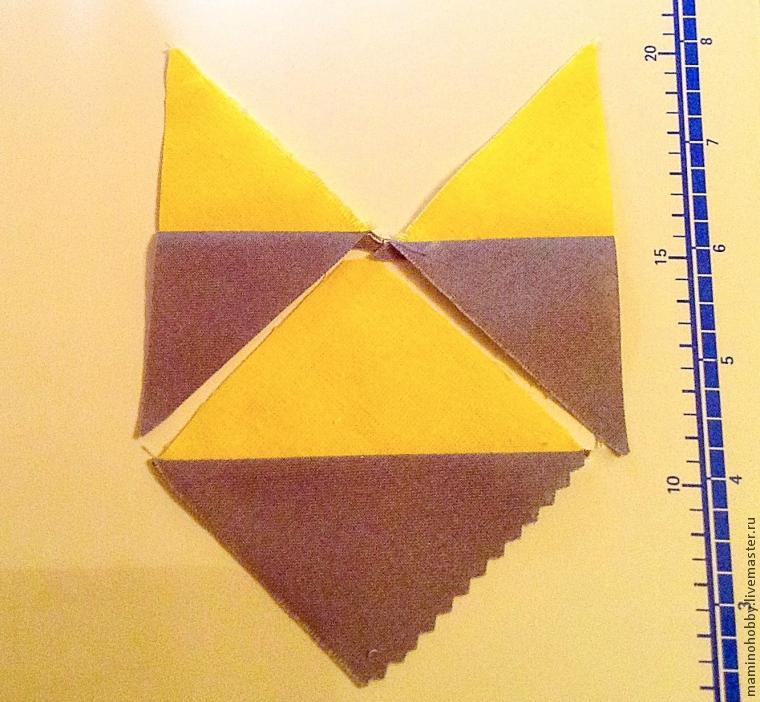 Now, get inspired by the patterns of triangles before creating your own masterpiece!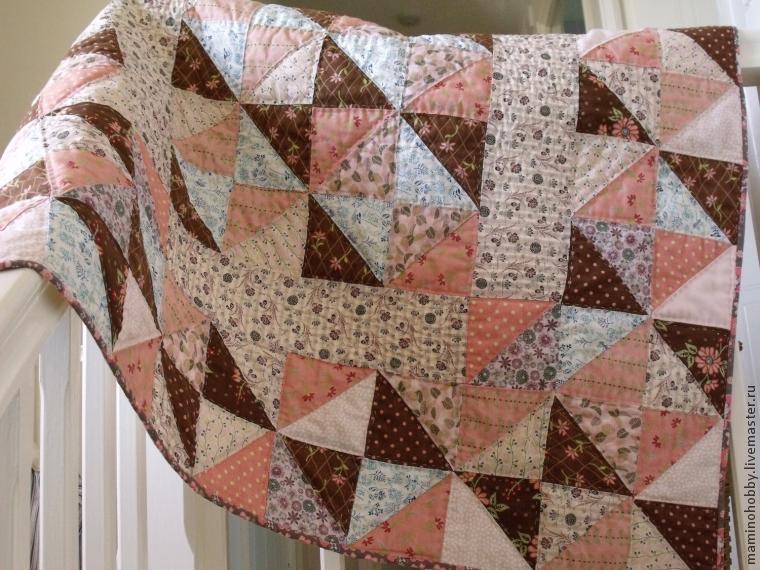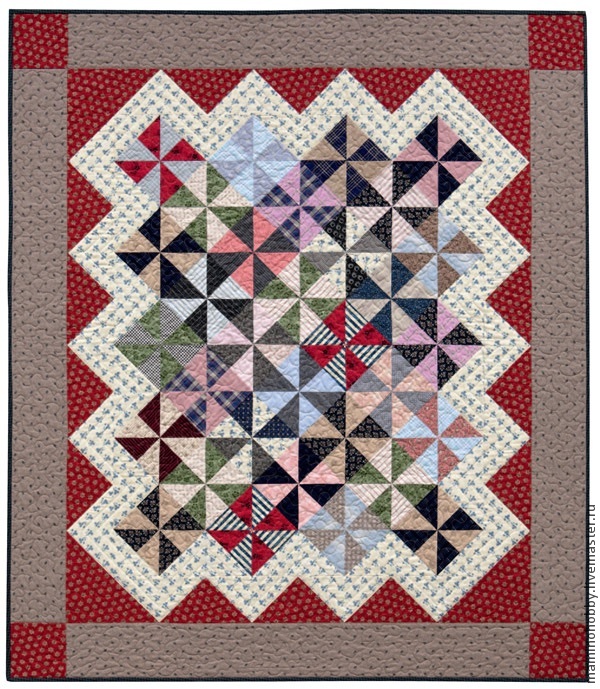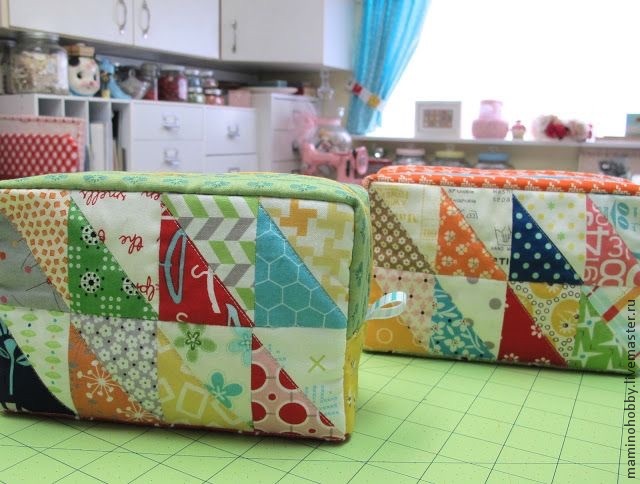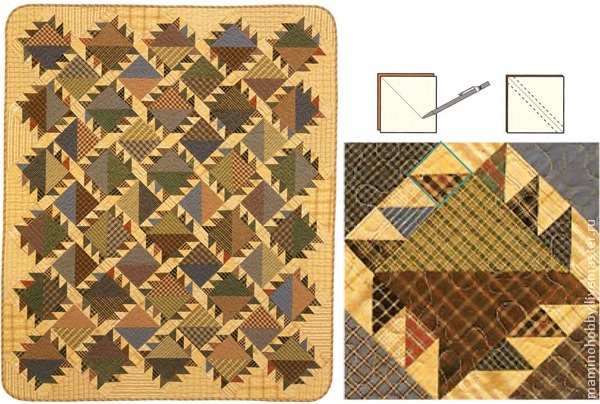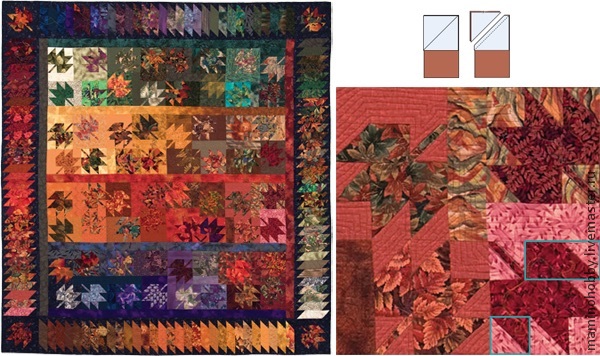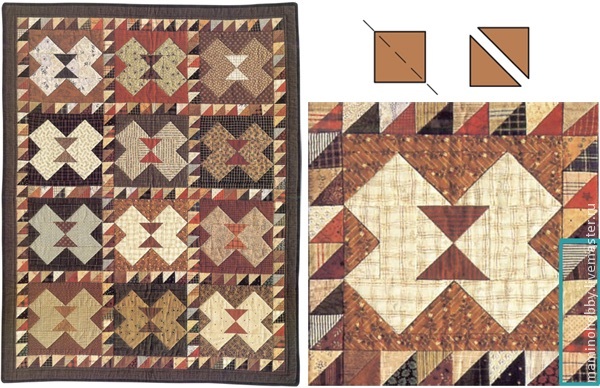 I wish your blocks got sewed quickly, the stitches were smooth and you were full of inspiration!
Enjoy your creativity!
Elena
DIYs & Tutorials on the topic