How to Make a New Shirt 'Dirty': Experiment in the Boro Style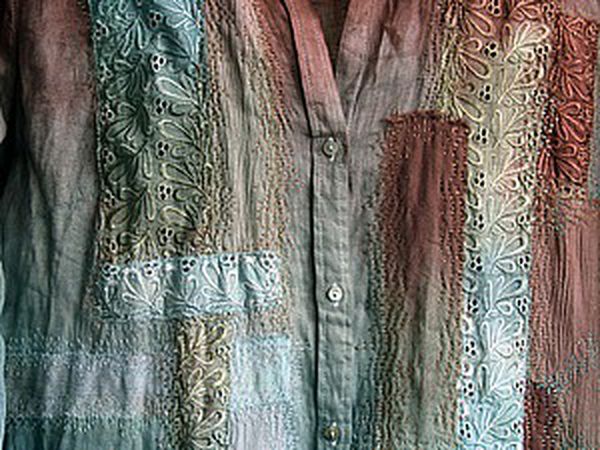 Online shopping, of course, is a brilliant invention, but when buying there is always a risk that the skill of the photographer was much above the skill of the designer or tailor. This happened to me this time. Having twisted in front of the mirror in the new dress, I realized that I would hardly wear it as it reminds me of a lab coat.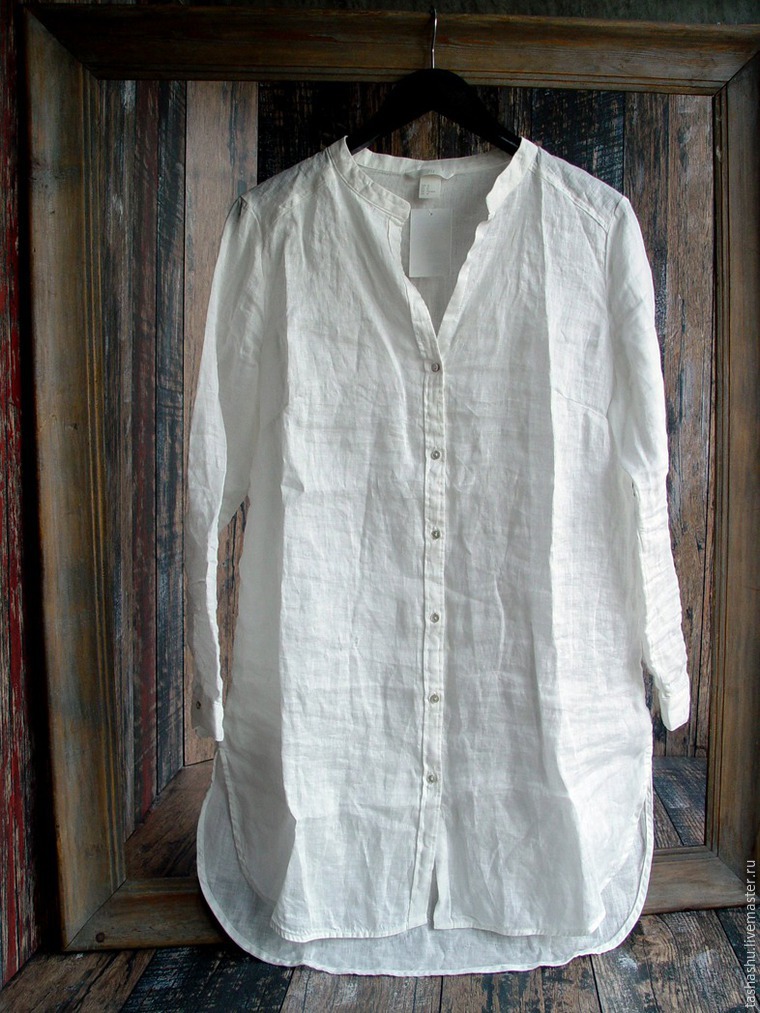 I have a complex attitude to white things. I love them and even occasionally buy. But after that, they usually hang in the wardrobe unworn and unused. This shirt was made of natural linen, and I adored it. So I wanted to play with colours.
I prefer azoic dyeing.
Well, go ahead? Soak the shirt in a basin with warm water.
Cover the table with a film. Dilute the paints in disposable containers. 1 — dark brown, 2 — olive green, 3 — green turquoise and 4 — a mixture of turquoise blue and blue.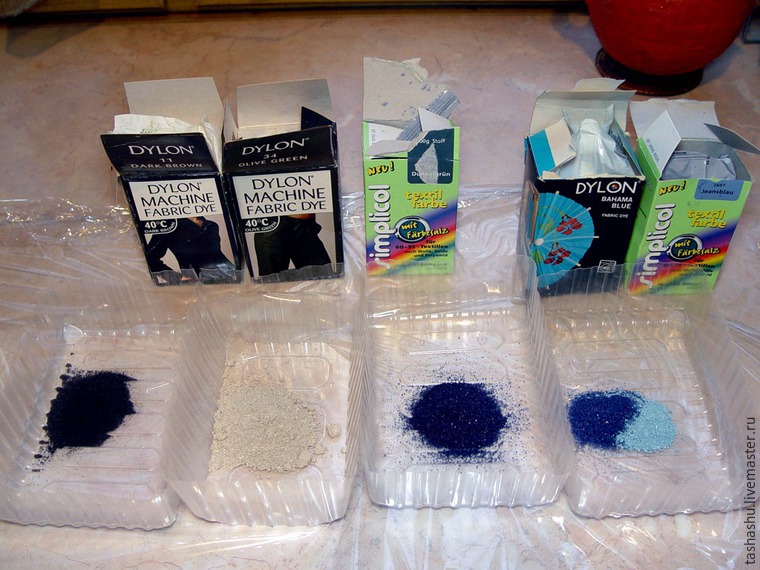 I lifted the shirt from the basin holding its collar so that when pressed it turned into a plait for the entire length (with pressed sleeves). Put it throughout the length of all containers. Moved the fabric a little from one container to another to mix the colours (there I forgot about the photo).
Rinsed in clean water, hung to dry and went to pour the remaining paint. And then I felt sad because much paint was left. What else could I quickly paint? I remembered that a few days ago I discussed Boro.
Boro is a Japanese art of patches. Pragmatic Japanese patched their clothes for generations and very interesting textile samples appeared, which are quite expensive now. During the discussion we decided that scraps of old jeans and satin boxers of Soviet models would be good (for softness and beauty :) But it's easier now to find an Edo kimono than Soviet boxers, so my imagination has temporarily slowed down. But then the idea surfaced again.
I took the first available pieces of cloth. They were three kinds of cotton rags with a width of 70-80 cm and different lengths: I soak them in water, pressed and dyed.
The fabric in the photo left white, I moved it from light to dark colours, then the darker (white arrows in the photo). You should start with a light paint in order not to wash hands or leave finger-prints (tremember about rubber gloves).
Carefully take the painted piece away, lay out on the film and then thoroughly rinsed.
There was still much paint and I wanted one more experiment — with a thickener. I found guar gum, actually any similar substance would suit (such as gelatin or starch).
Put the gum in the containers, stirred and got thick jelly. Applied to the dyed pieces. The variant of colouring is promising, I'll ome back to it later.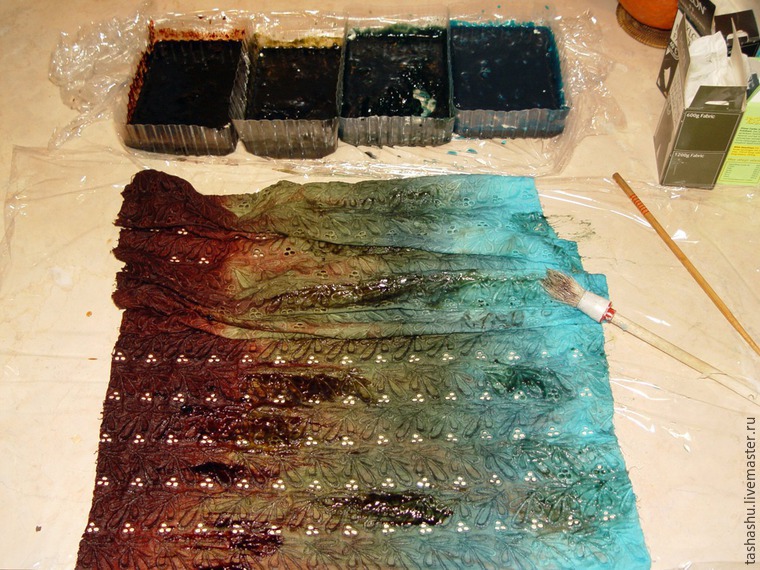 I dried and ironed the shirt and the pieces of cloth.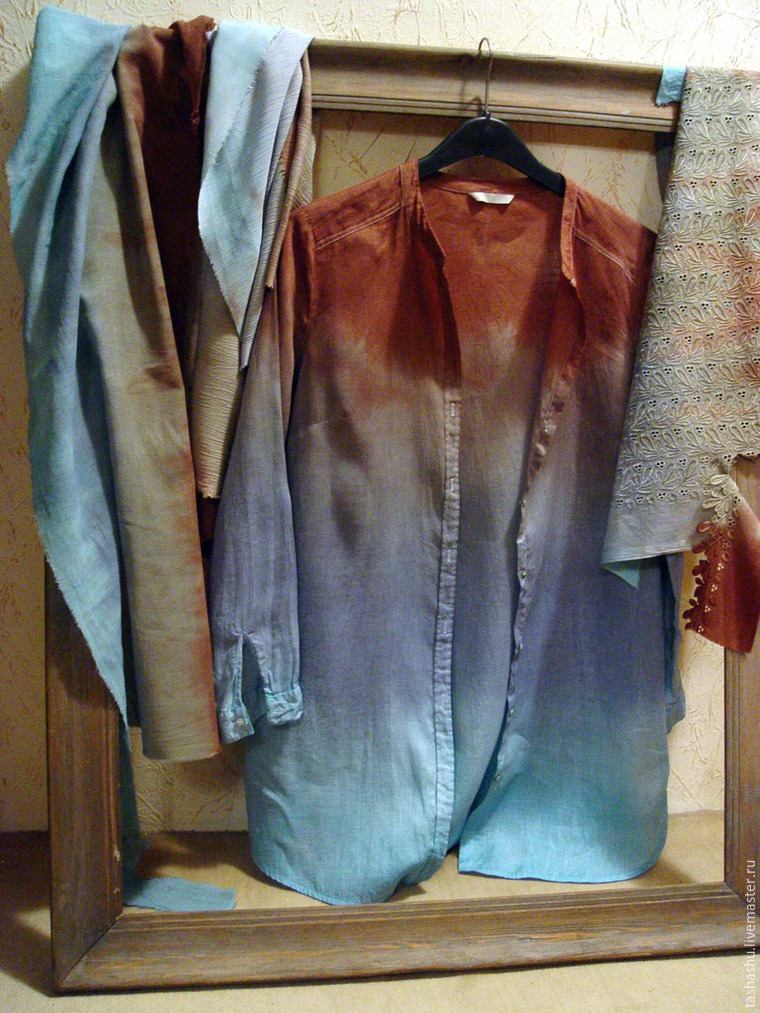 Tier the pieces into strips with the width of 3-7 cm. It is important how to remove extra threads and make something like a short straight fringe, otherwise the slight Bohemian flavour of the shirt would disappear and turn into a tramp-style.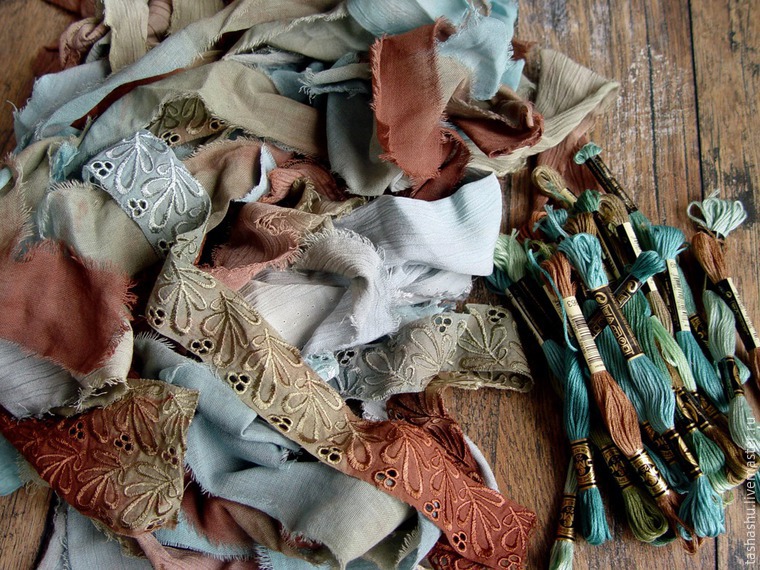 The rest is quite simple: even the ability to sew is not necessary, it's enough to be able to thread a needle. Randomly laid out the fabric strips on the shirt.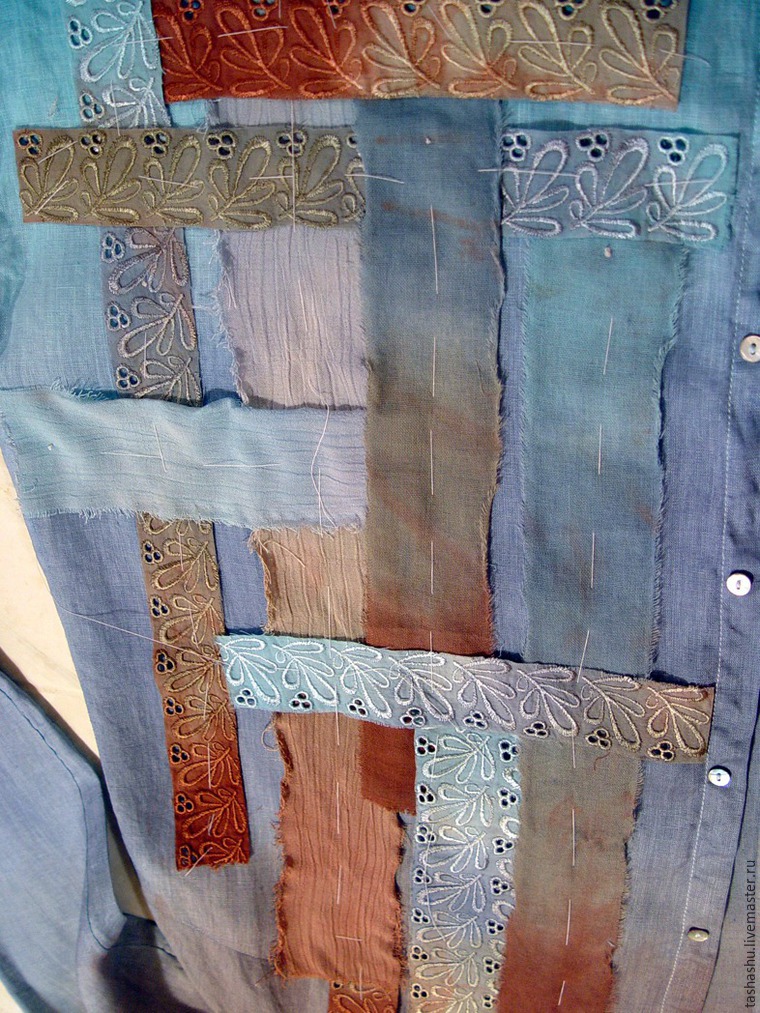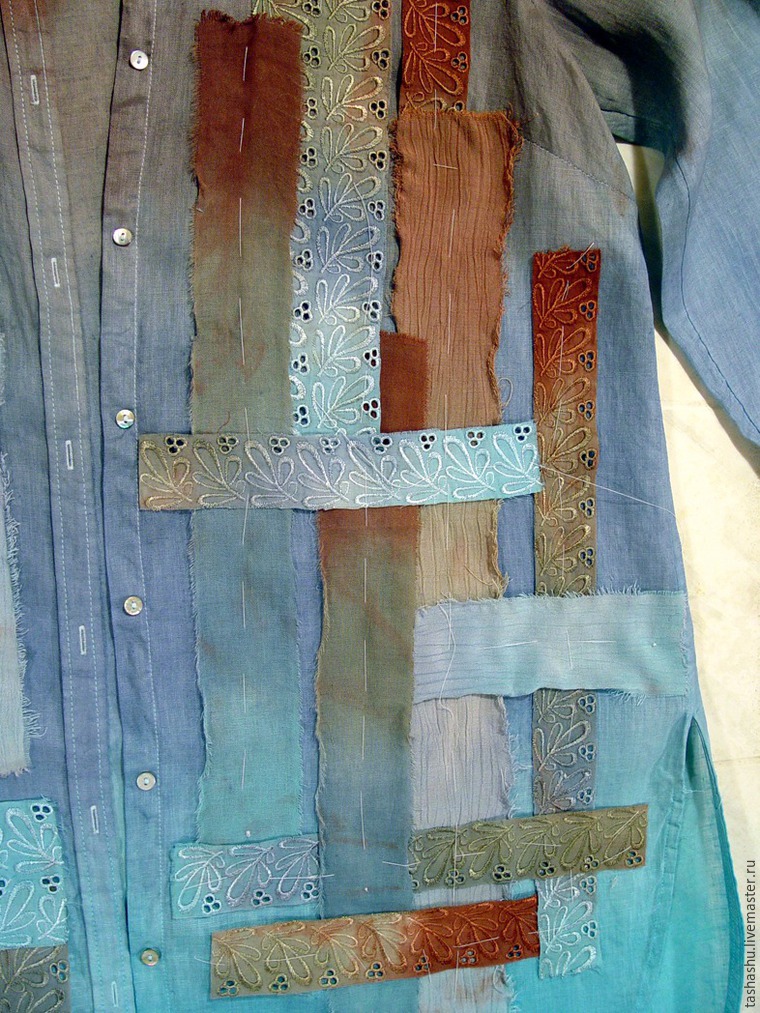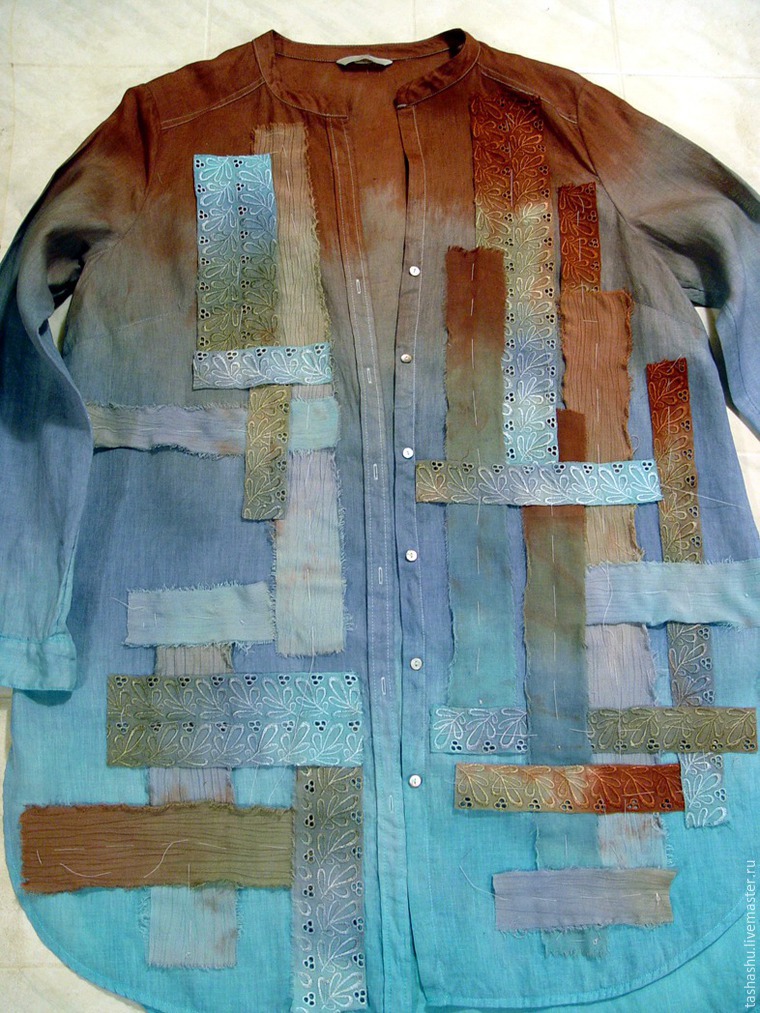 I have patched it all for two nights. Try not to pull the fabric. Here's the beauty I got.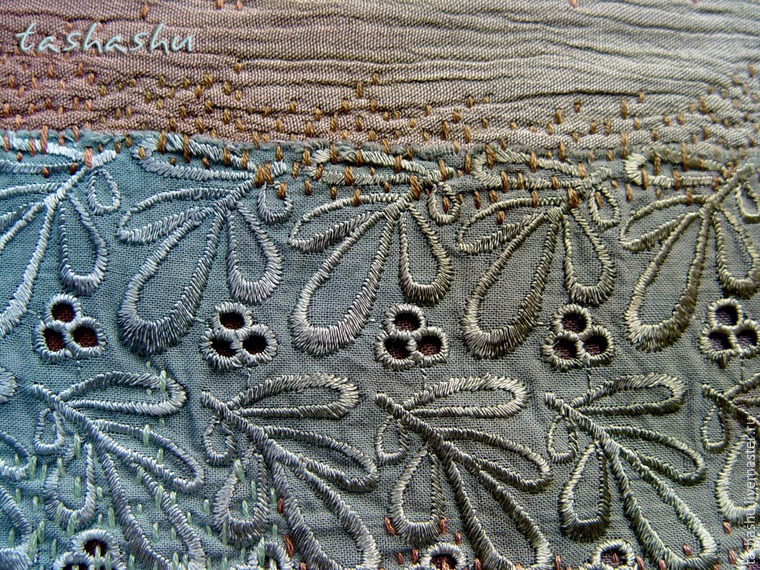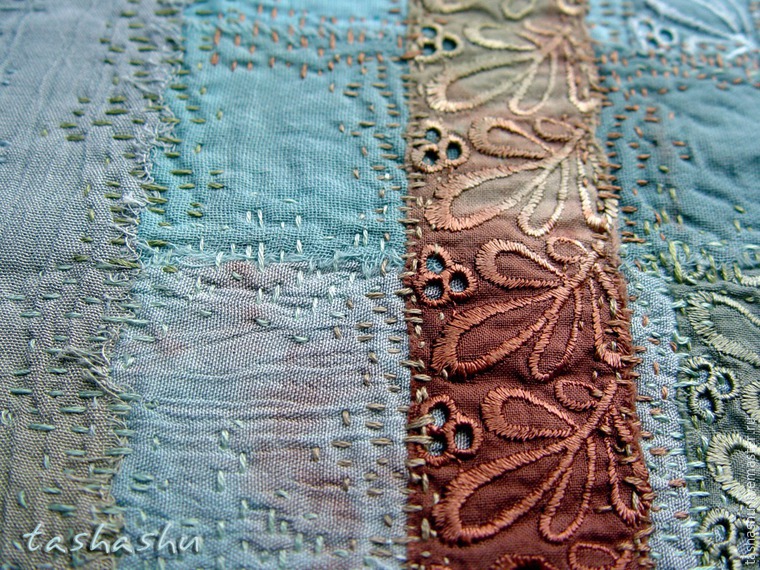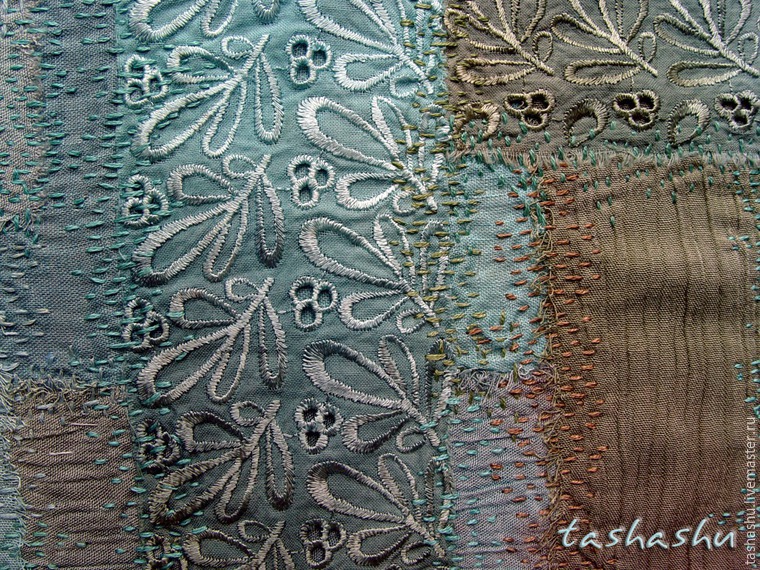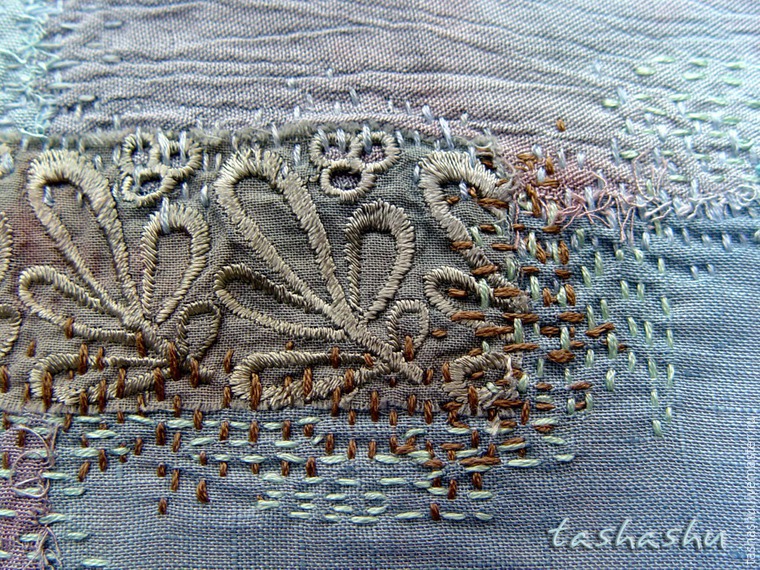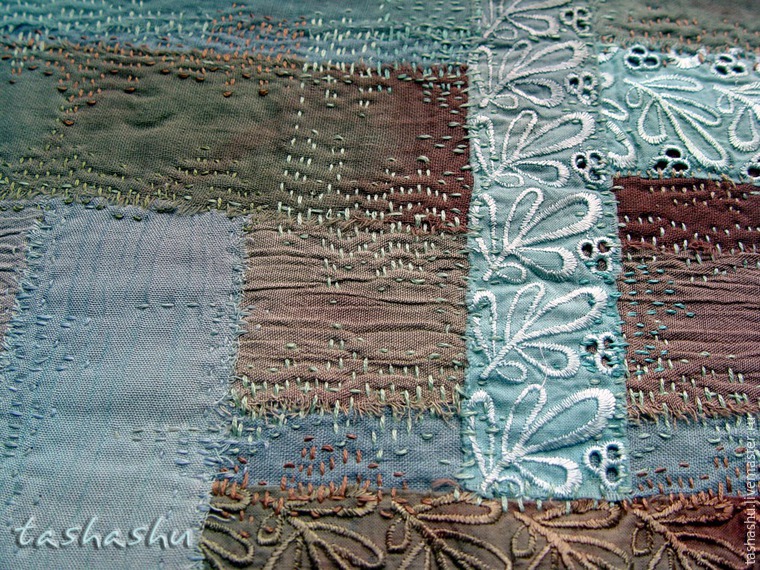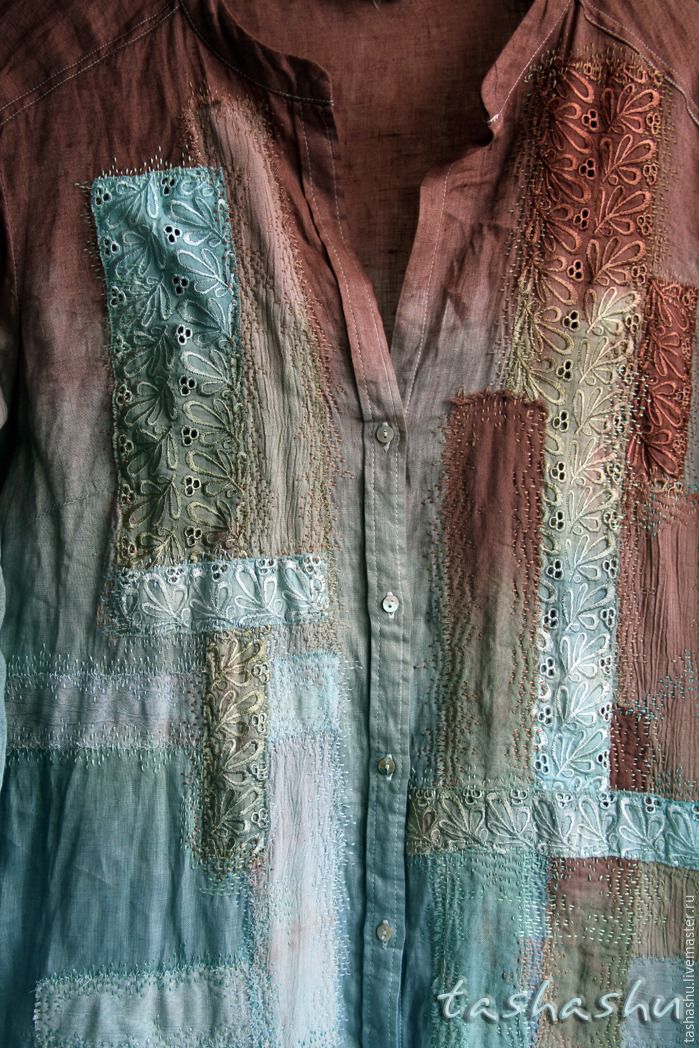 Ordered one more shirt as I had too many ideas to implement in one shirt.
Thank you for your attention :)
DIYs & Tutorials on the topic