Cooking Borscht! Of Polymer Clay: Culinary Miniature
Borscht, that is, Russian red-beet soup))
What you need:
1. White clay
2. Wipes
3. Brush to apply varnish
4. Blade
5. Wooden egg
6. Fimo gel — liquid plastic
7. Nail file (needle file)
8. Awl
9. Varnish
10. Dry pastel (the colour of sauce and beet)
11. Acrylic paint
12. Clay of different colours of potatoes, carrots, cabbage, beet, onion, meat, parsley
13. Pasta machine or something for rolling a layer of clay - a bottle or something like that.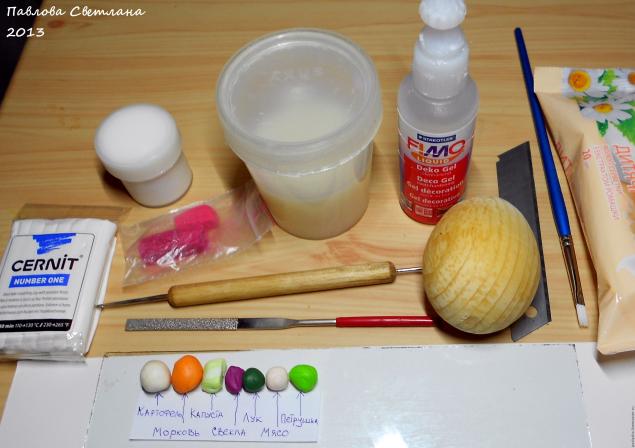 1. Make a pan, or take one if you have it. I didn't have one, so I found it easier to make it.
Mash a piece of clay to get rid of bubbles.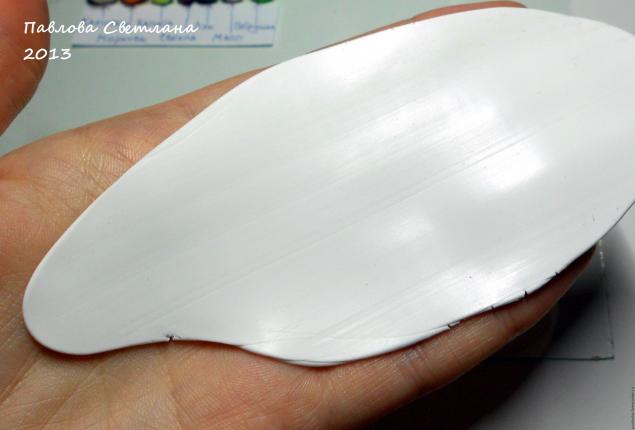 Roll it out and put on an egg smoothing the edges.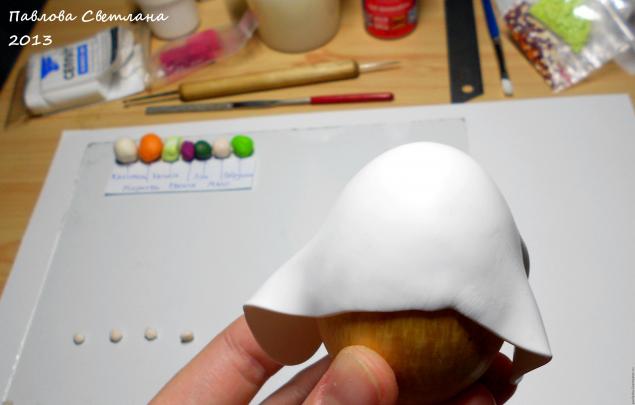 Cut off the excess with blade.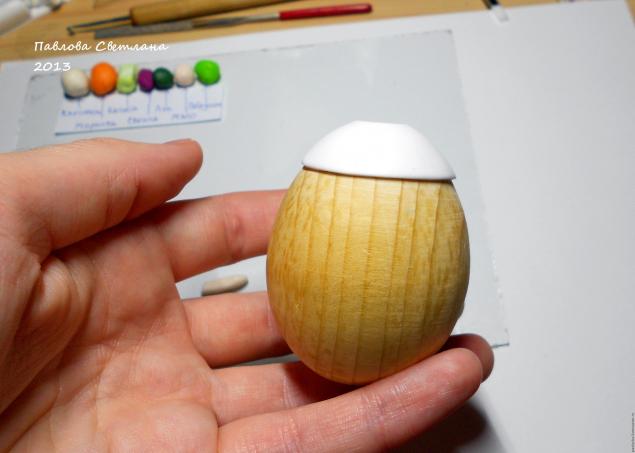 Shape the bottom.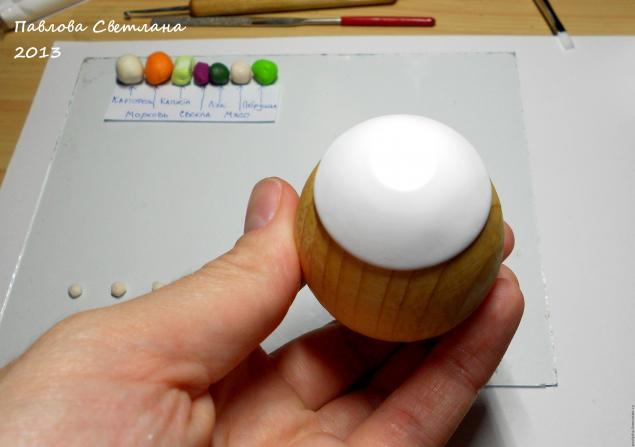 Remove all naps and dust, smooth the pan. Once again, cut off all extra clay which has appeared after smoothing.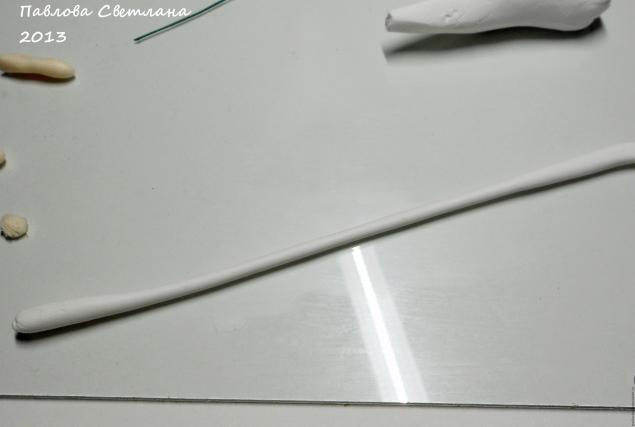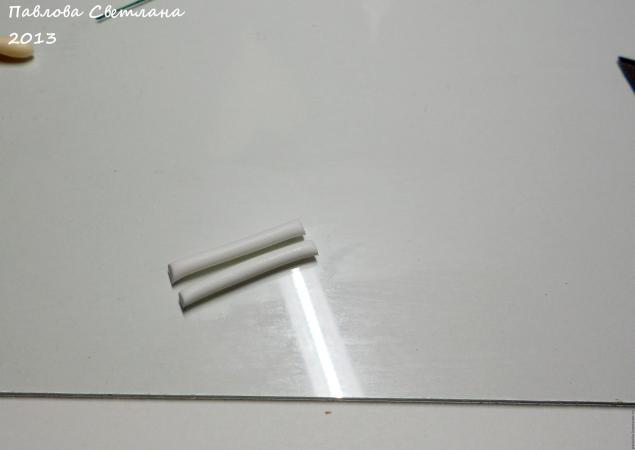 Make a handle, gently smooth the joint.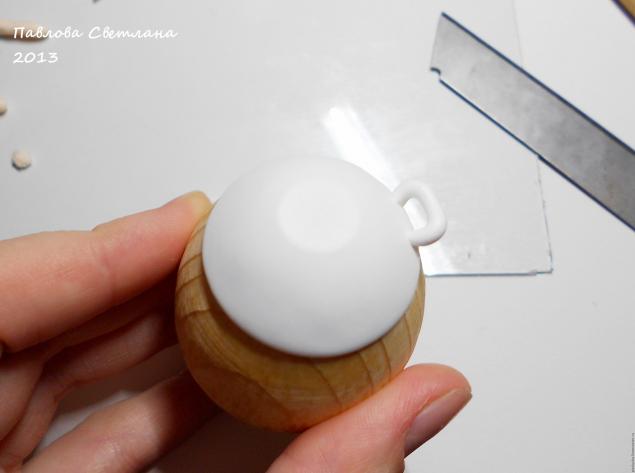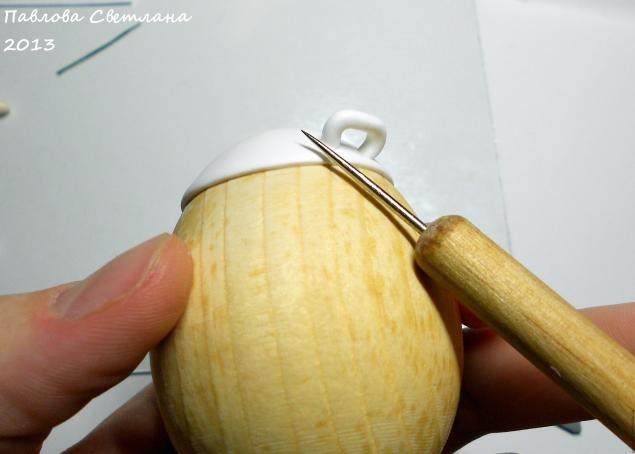 Additionally cover the joint with gel to be on the safe side. Bake right on the egg.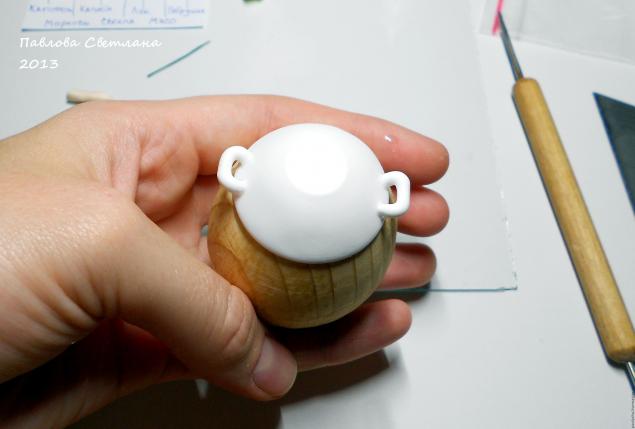 2. Make vegetables; I made the same products as when cooking. My recipe: potatoes, carrots, cabbage, beets, green onions, chicken, parsley, red sauce. So take clay of the corresponding colours.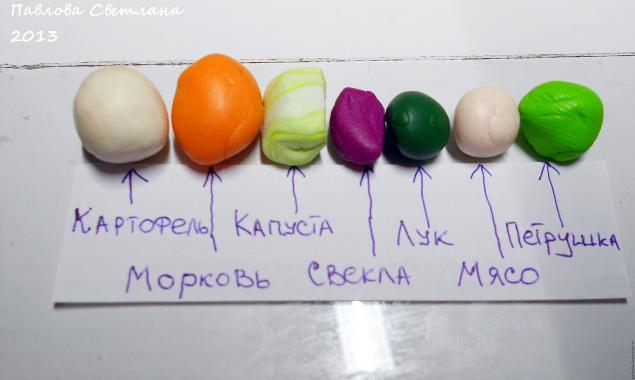 It is important not just to cut pieces of clay but make the shape of vegetables and then to slice. I usually make vegetables, then put them in the oven for 10 minutes and cut them when they are hot to keep the shape. Get the colour of cabbage by mixing green and white clay. Make a thin layer and roll it chaotically so that it resembled a piece of a cabbage, then chop.
In the photo you see a cabbage, beet, carrot, potato, onion (its top) and meat.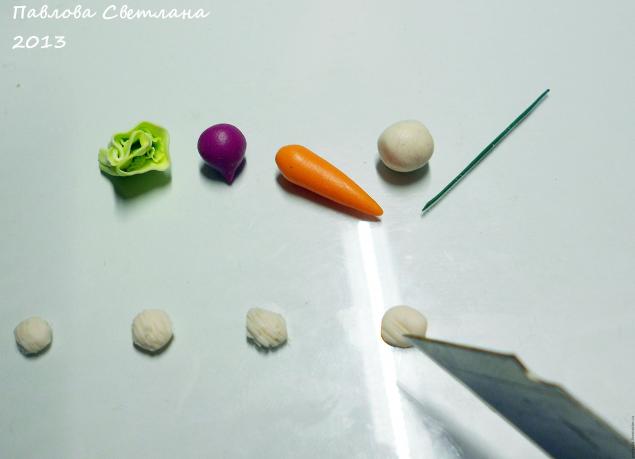 Parsley will be scraped right into the pan, the sauce will also be stirred there.
Sometimes I have ready remains of vegetables that I had made for a previous soup.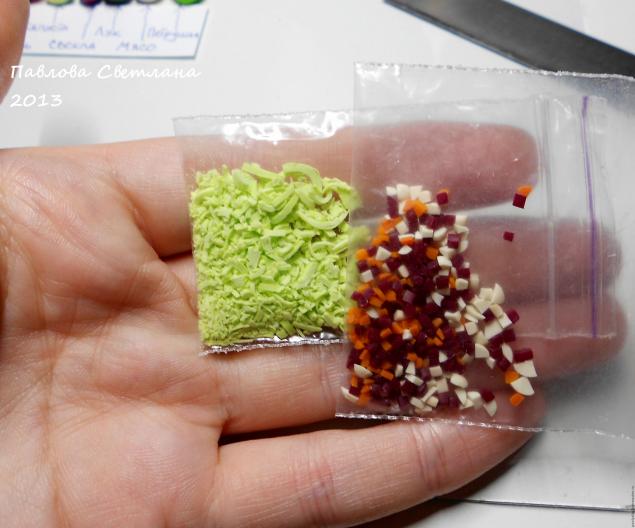 3.While you've been preparing the vegetables, the pen has already baked; remove it from the eggs, let it cool, take the file and polish it. There are wooden traces inside the pan sometimes, but it's Ok because you'll hide it all under the soup.

Now take a piece of clay and cover the bottom leaving approximately 0.5-0.7 cm from the edge, in order to fill it with bouillon and vegetables.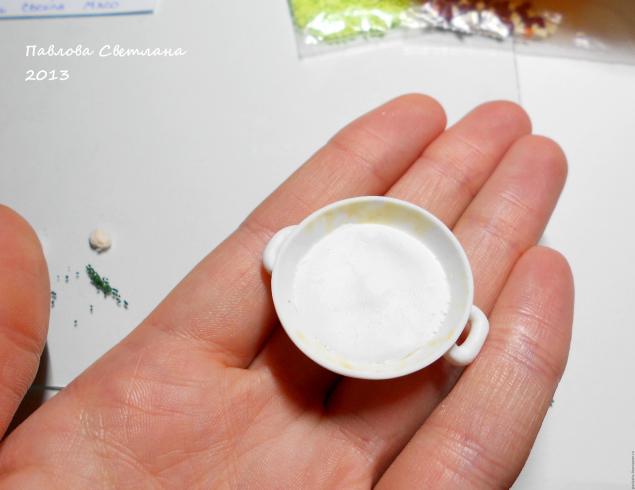 Pour the gel leaving a couple of millimeters of the edge free.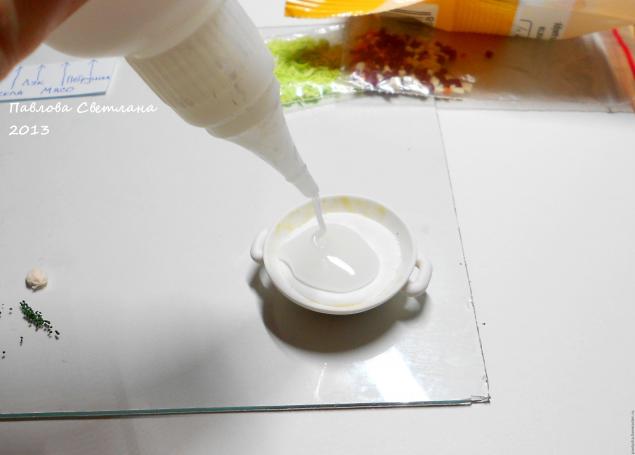 Grate dry pastel directly into the pan.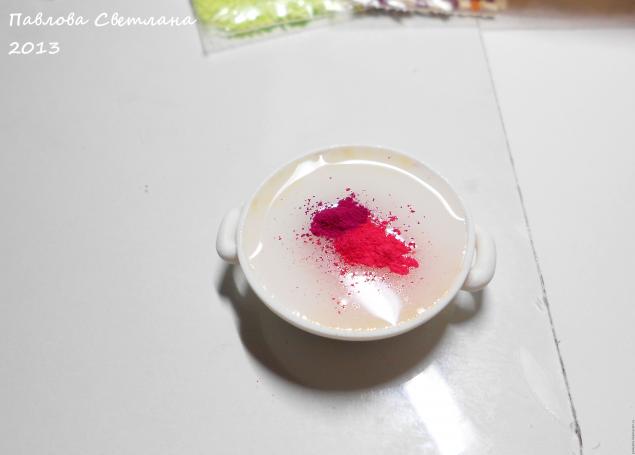 and stir with the gel, you should get the colour of the soup.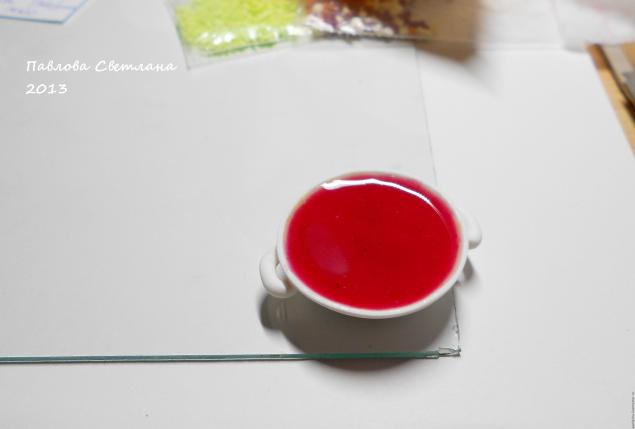 Now, slowly begin to add the vegetables, spreading potatoes, carrots and beets all over the surface.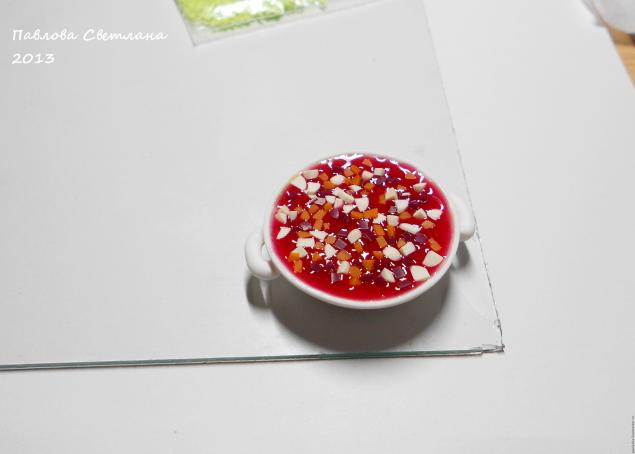 Then come meat, cabbage, onion, stir the parsley. The borscht is almost ready — bake it.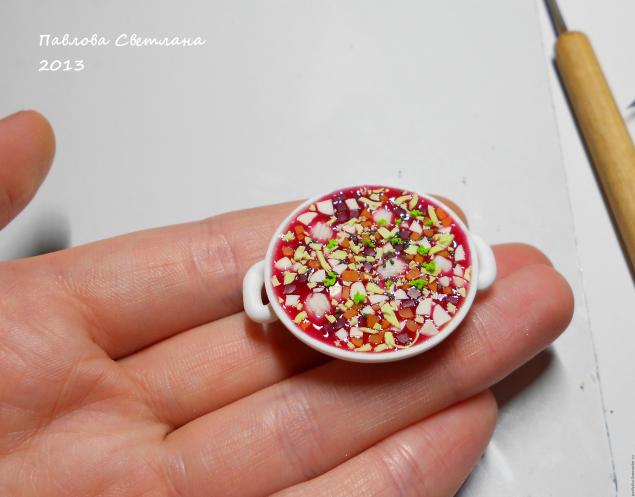 4. Put some sour cream and, after the paint has dried, varnish it.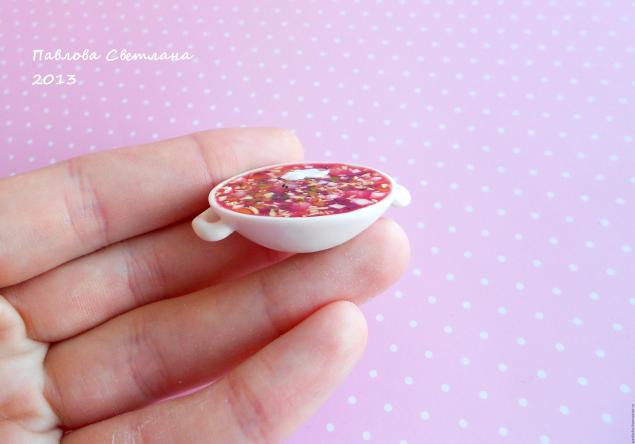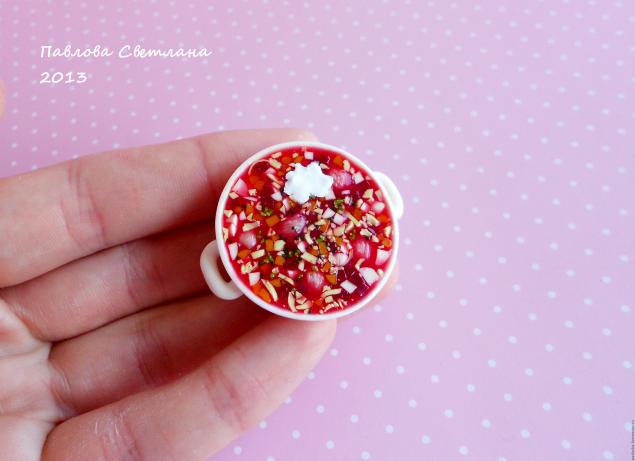 Yummy! :))
You can make a soup in a saucepan, a plate, etc.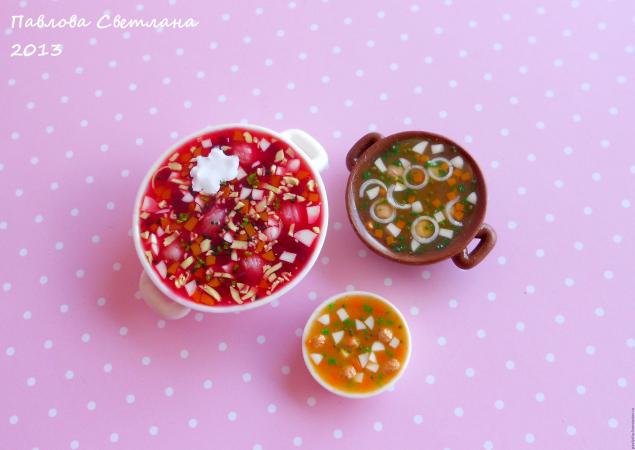 I used to have so many orders for this borscht that I baked it more often than cooked real one)) In that regard I want to show you this picture that has remained since that time))) Real soup is on the left and on the right is my polymer work)


Thank you all for your attention, would be happy to answer any question! :)
DIYs & Tutorials on the topic