Making a Miniature Mouse's Bed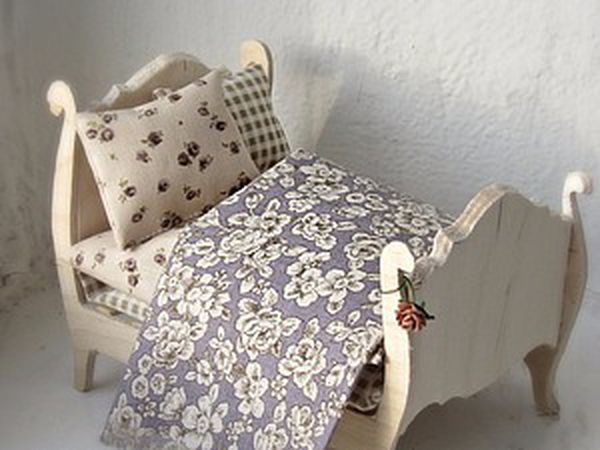 Materials:
1. Veneer sheets of 5 and 3 mm.
2. Portable jig saw.
3. Wooden sticks.
4. PVA joiner's glue.
5. Acrylic paint and varnish.
6. Sandpaper and file.
The dimensions of the finished bed: 17cm — length, 11cm — width, 12 cm — height.
1. Sketch the parts of the bed on a scale paper and then transfer it to a veneer sheet. Saw out the sides of the bed from the 3 mm veneer sheet, and the backs from the 5 mm veneer sheet. 2. Polish the details with the sandpaper and file. 3. Glue the details with PVA joiner's glue. 4. Cut the sticks and gluesthem with the PVA joiner's glue. 5. Leave to dry for 24 hours. You can paint and varnish the bed the next day. The mouse's bed is ready :) DIYs & Tutorials on the topic