Hi all!!))
The idea is not new at all, but I  wanted to engage my kitty in it so much)))) — a wonderful entertainment and cool present.
Let's start..
What you need:
- hollow clean bottle;
- salt;
- paints (we took gouache);
- great mood and wish to make something beautiful))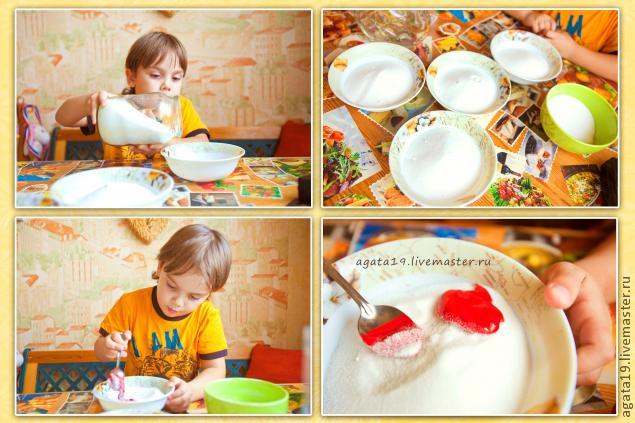 1. To start with, prepare salt. Paint it any colour you want (we picked warm) and dry it in a microwave or on a frying pan.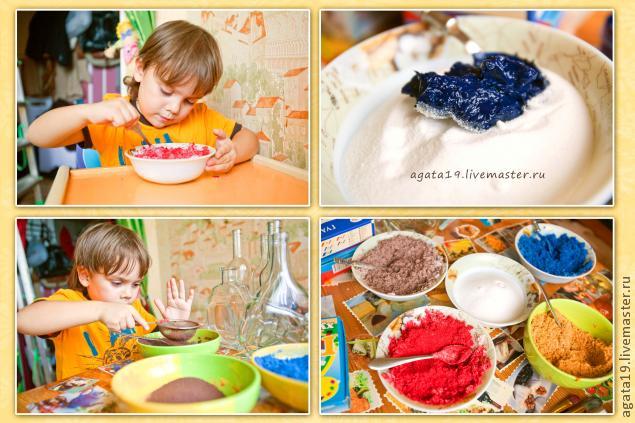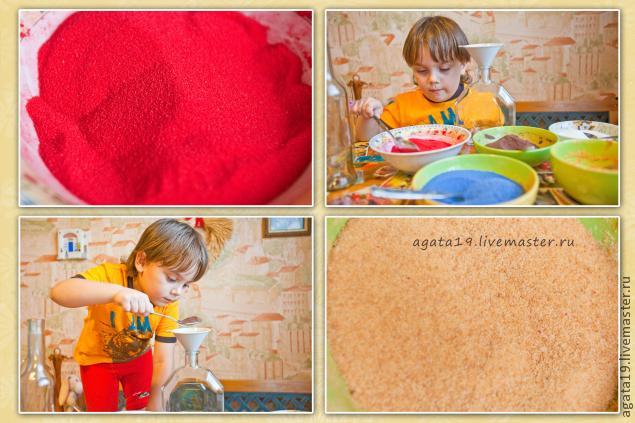 2. And that's all)) your fancy's next))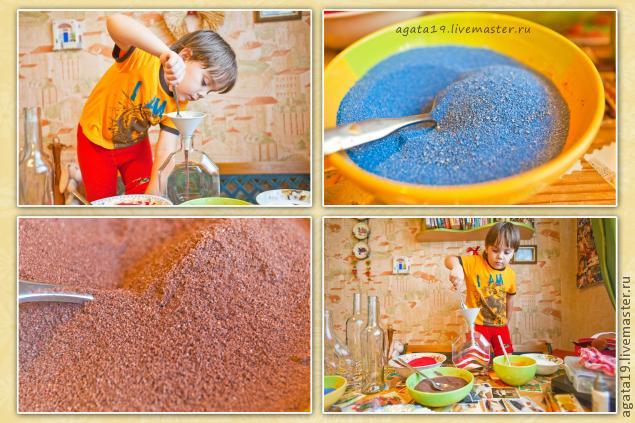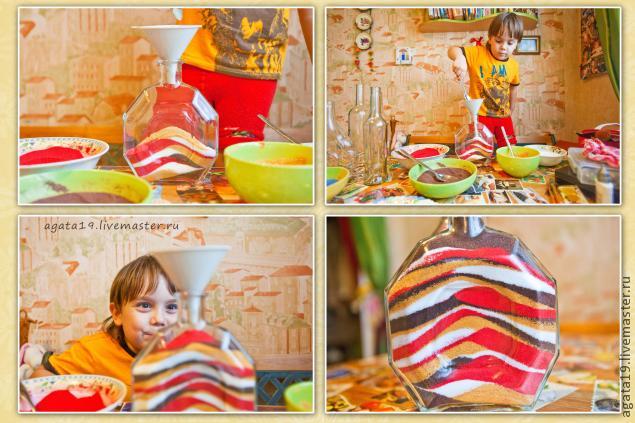 3. Close it up with a cork and present ))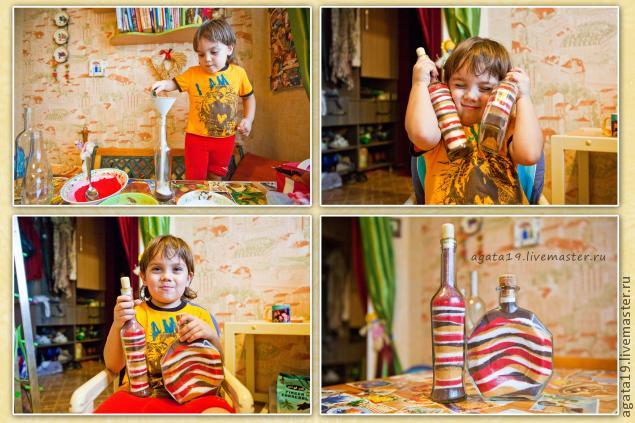 How easy, interesting, and mostly, pleasantly it is to look at the fruit of your labour))
DIYs & Tutorials on the topic