DIY Project: Cutwork Embroidery of a Linen Apron
Hello, dear friends! Embroidery is a kind of needlework I'm really into. Because I'm a designer of folk stage costumes, I often have to change decorating techniques. In this tutorial, I'd like to share the experience of cutwork embroidery on a linen apron. I shall say that this is a laborious and not easy thing to do.
Many of you might have heard of the Richelieu technique, when a pattern is embroidered on fine fabric and its elements are cut out. But linen cloth is a different thing that requires a certain approach.
And so, let's start. For that, choose an item you want to embroider and find a pattern. Then transfer the pattern onto a piece of carbon paper, pin it to the item and transfer it to the fabric with the help of tooth-paste. This time, I wanted to make an apron matching one stylized folk costume. I would call it "Rusalia", which is known as a mermaids' fest in Ancient Rus. I decided to make the apron look like a mermaid's tail. Fix the linen in a wooden frame and start embroidering.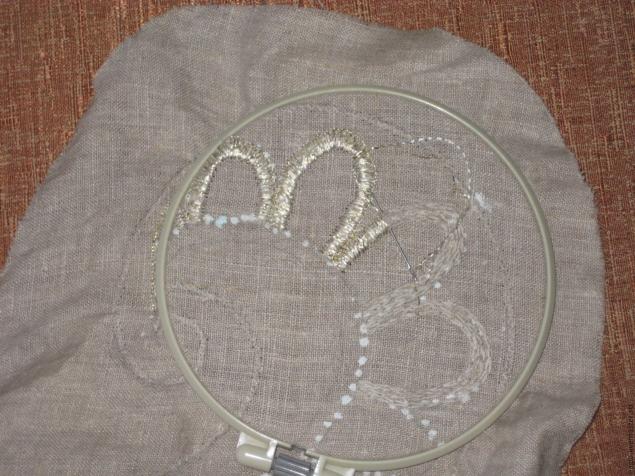 GGN
Start with a simple satin stitch (like when overstitching loops by hand). Here I work with a metallized yarn twisted together with viscose (decomposed yarn for hand-knitting). This thread is very capricious, but it gives an effect of satin gold, though. Here's how the stitch looks like.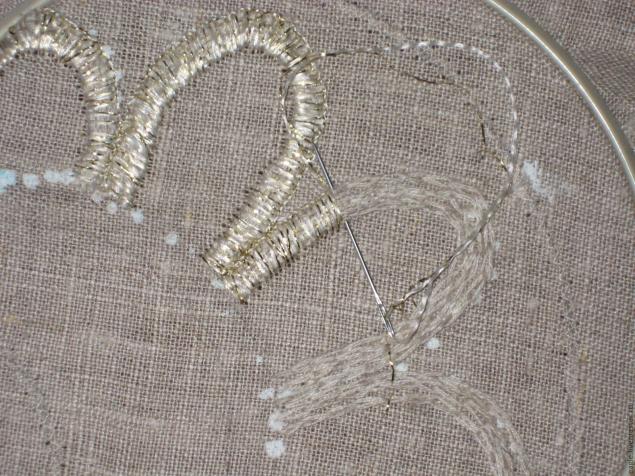 For embroidery, I also use linen or viscose yarn for hand or machine knitting. I embroider the contours of the pattern with backstitches to make the outline more clear.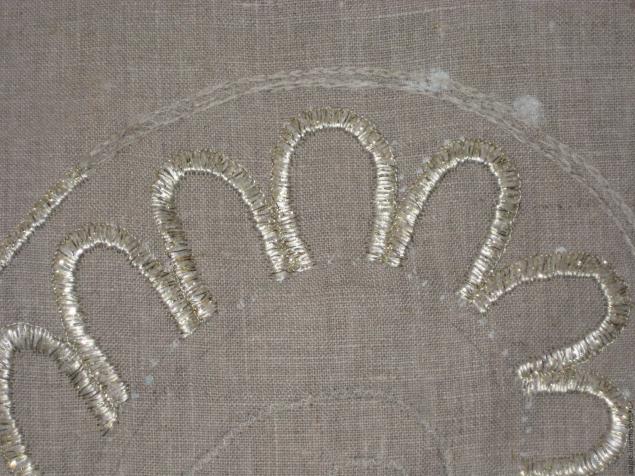 When all elements of the pattern are embroidered, process the cloth with heat and steam. Then cut out the pieces of the pattern with the help of manicure scissors. After that, process the cloth once again the same way and fray the cut edges with your fingers — to find the threads that need to be removed with scissors.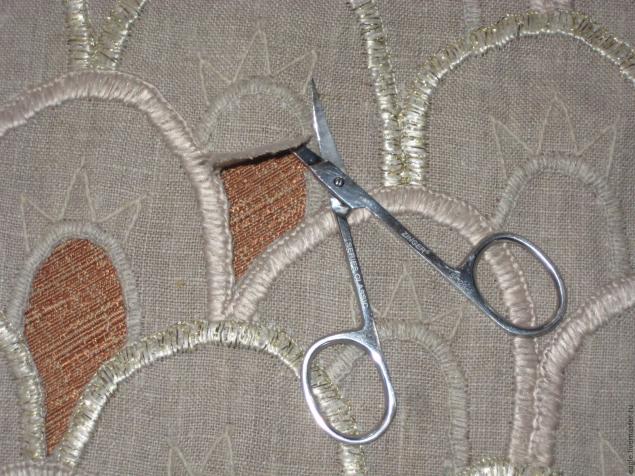 Here's how the mermaid's tail looks like: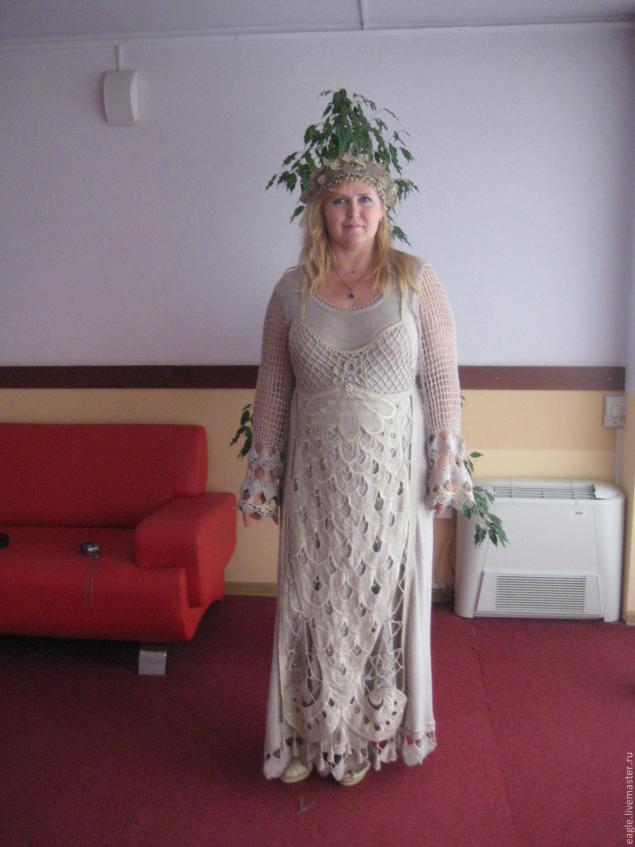 And this is an apron for the Sirin Bird costume: here I used cut embroidery on linen. I embroidered a bird pattern, then cut it out and combined with crocheting. As you might have noticed, I don't introduce colour to linen — some gold, perhaps.
I prefer working with texture.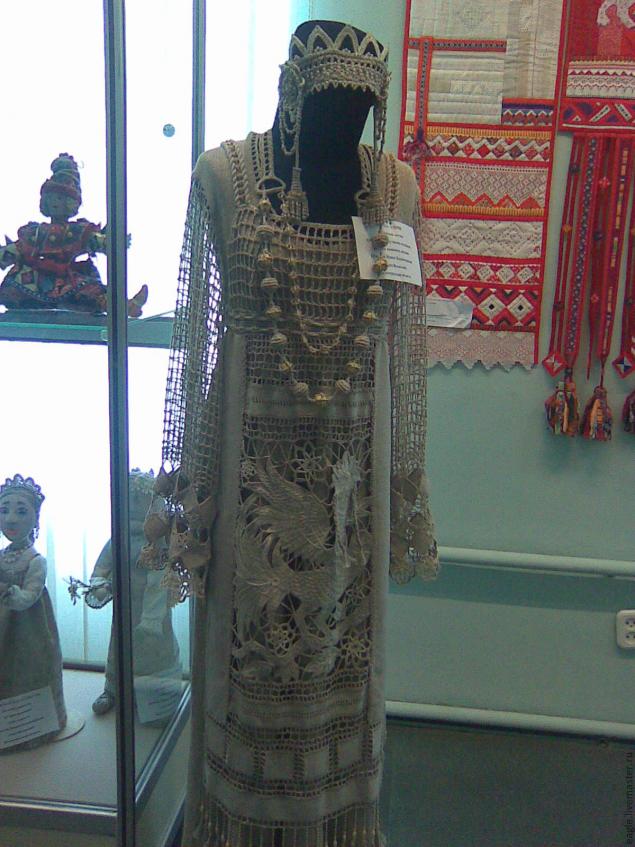 If you really liked it, wish you good luck in learning this embroidery technique. The key is your patience!
DIYs & Tutorials on the topic