Creating an Unusual String Art Portrait
I want to share the experience of creating an unusual portrait in the technique of string art.
What you need:
1. Wooden board (I used 40x40 veneer of 1.5 cm thickness)
2. White linen
3. Nails (I used 14 mm metal pins)
4. Hammer (or nailer)
6. Sketch paper (or graph paper)
7. Glue (for knots)
8. A grain of talent (understanding of shading and volume)
9. Patience of a saint :)
10. The photo
Well, let's start!
At first, I was chasing my dog to make a suitable shot… That's what I got: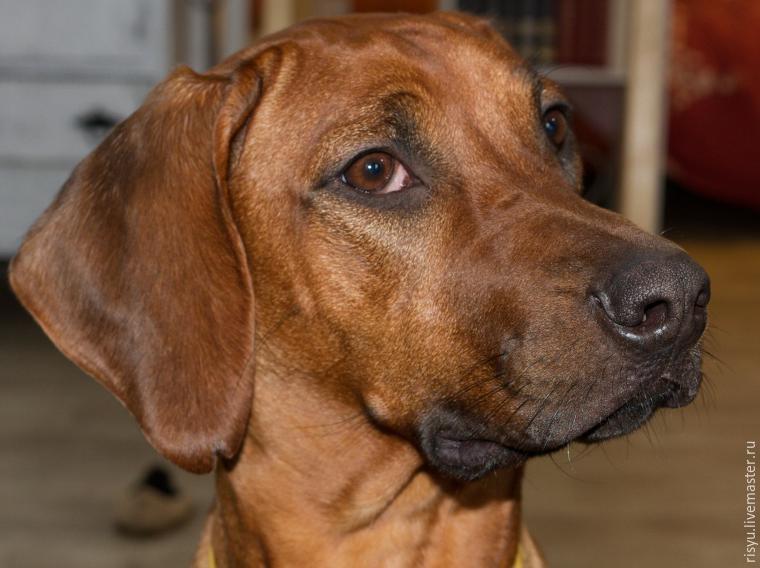 But that was the simplest thing :)
Then prepare the canvas: tighten linen on the veneer fixing it with the staple gun. It's desirable that the linen was ironed beforehand.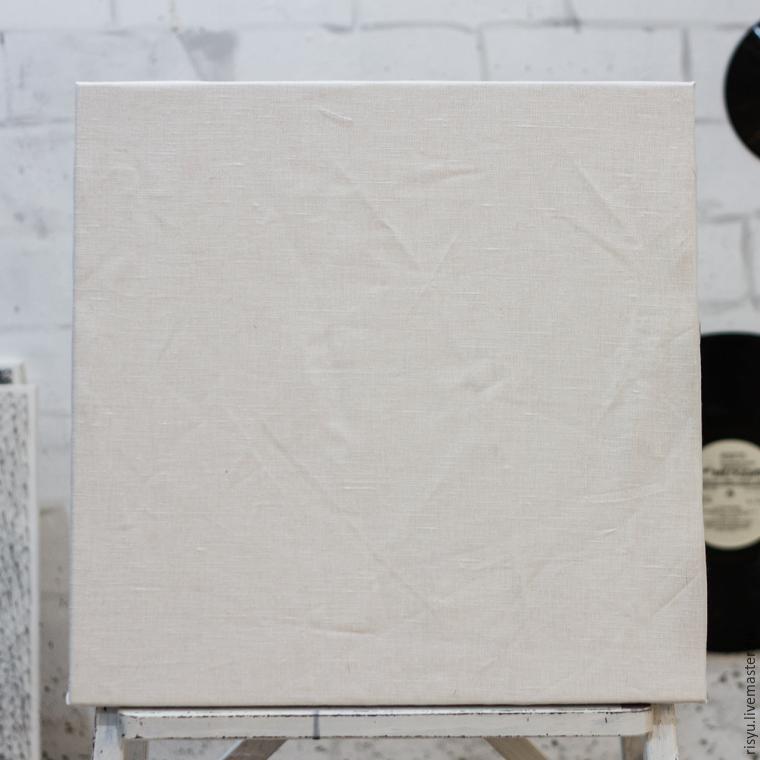 Then draw the object on the sketch / graph paper. You needn't draw all details, but it's important to make the outline alike.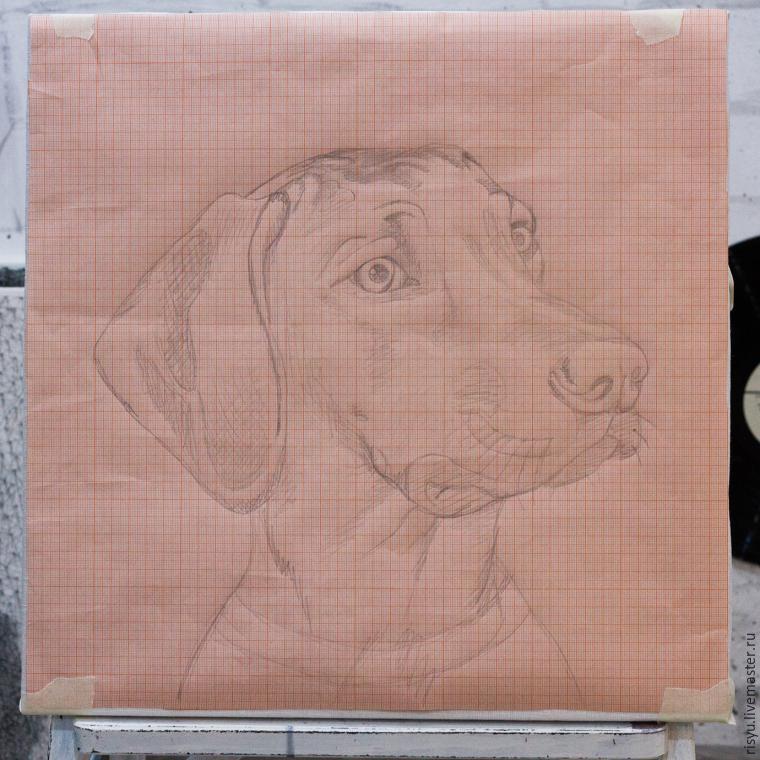 Then take a nail gun with pins. Or use a hammer and nails instead.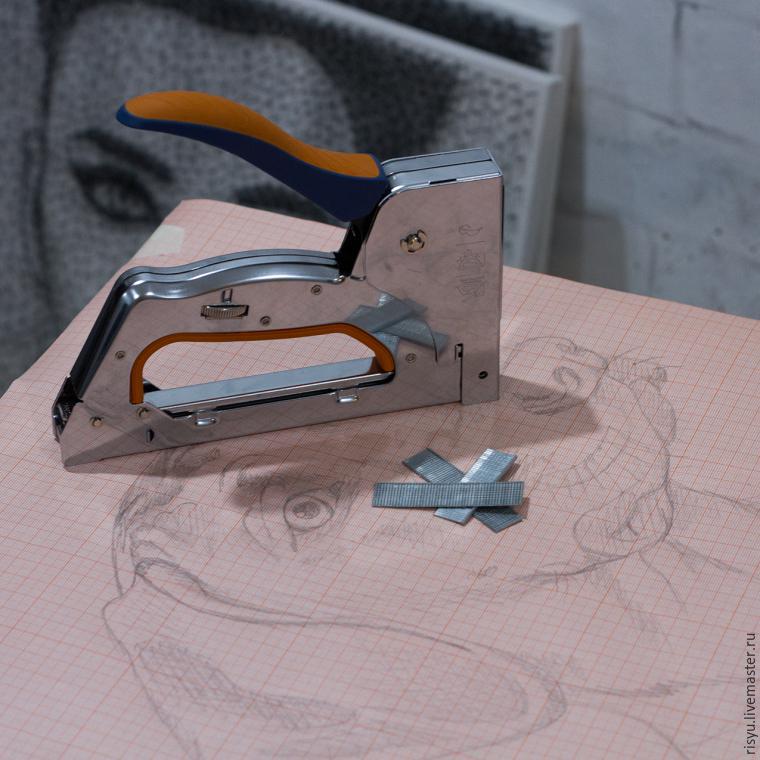 Start gradually nailing one pin after another along the contour.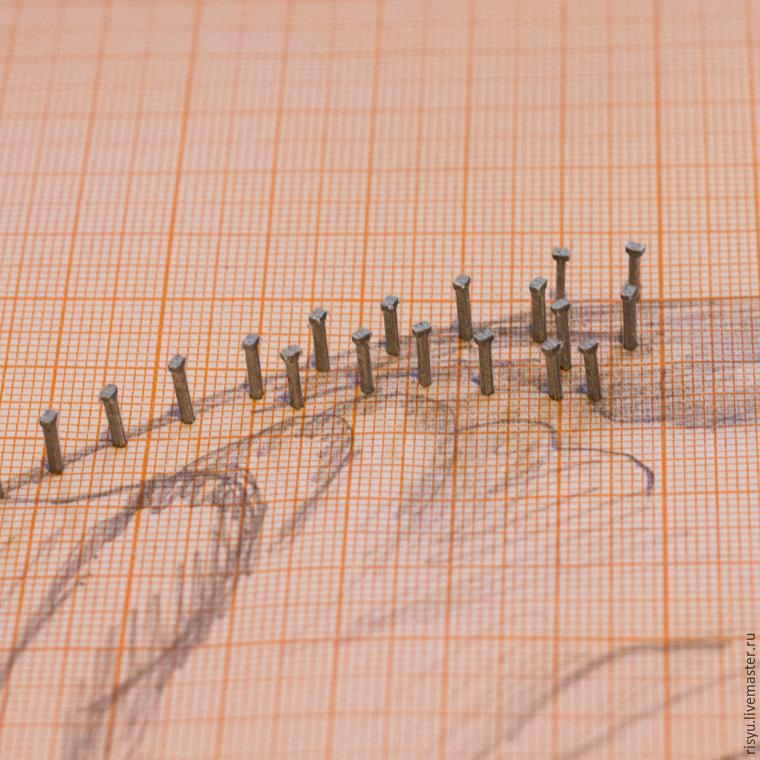 Then fill up the background chaotically. Be carefull with the eyes — you can skive anywhere else, but not here.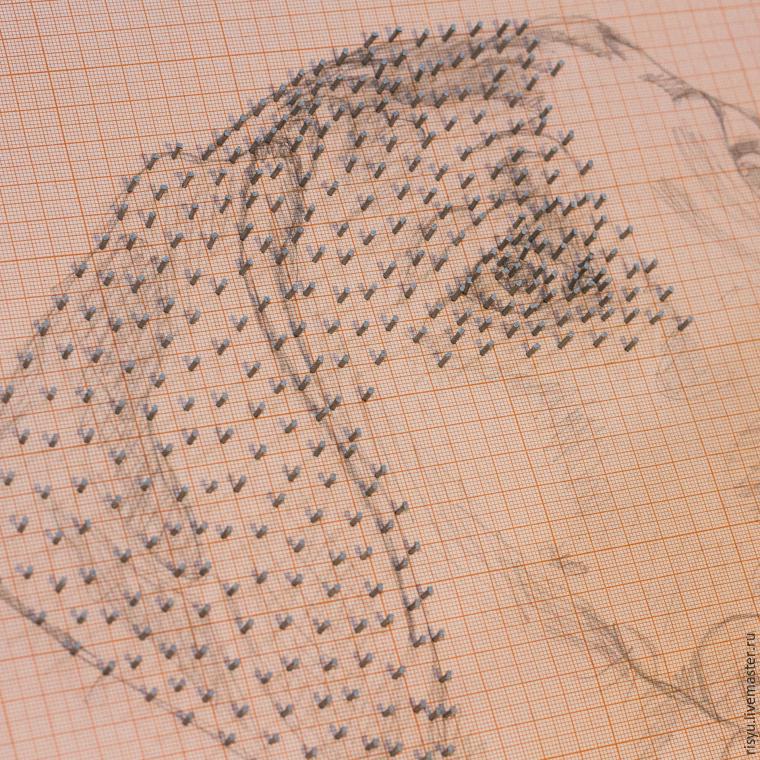 Having finished the contour, take the graph paper away from the background, but save it under the nails — otherwise you'll get lost and will have to start it all from the very beginning. Been there, done that...
I'll clear up why paper is removed from the background: in order not to take stuck paper from a blank background. Paper is removed only in case when there's no pattern on the background at all.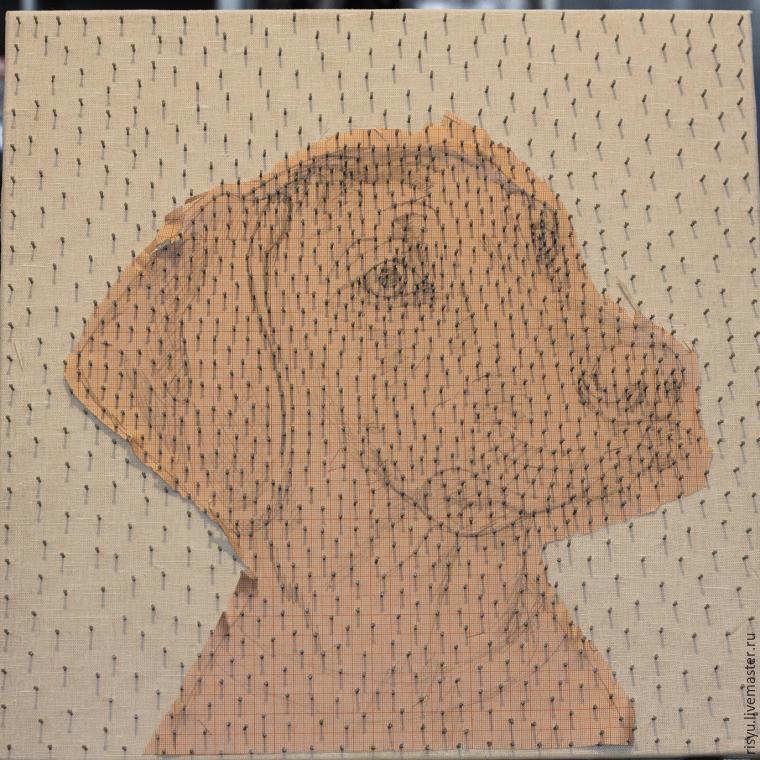 Then take black sewing threads and wind them around grids of nails: eyes, nose, eyebrows, whiskers and shades. As just it seems to you that all has been wound, fearlessly remove the paper.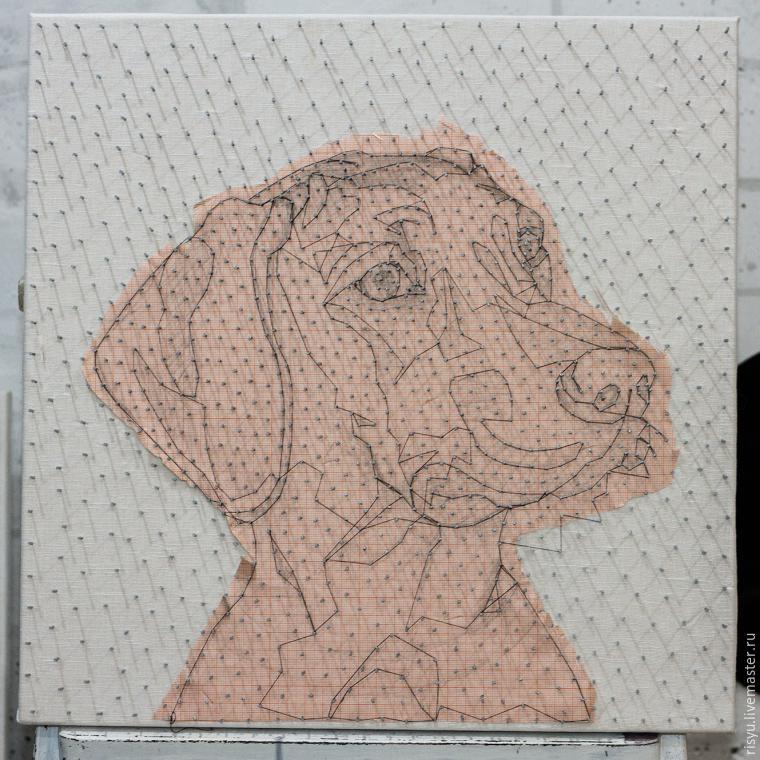 And that's what you have!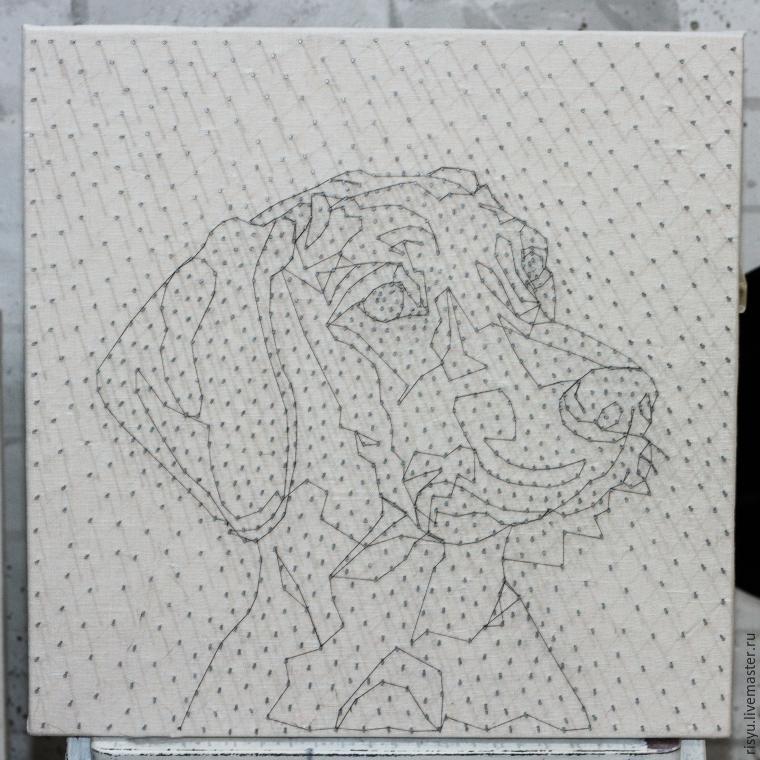 The main step of winding begins. I did it the way I usually draw, that is, by eye.
You can start from where you want, it's not a handicap thing.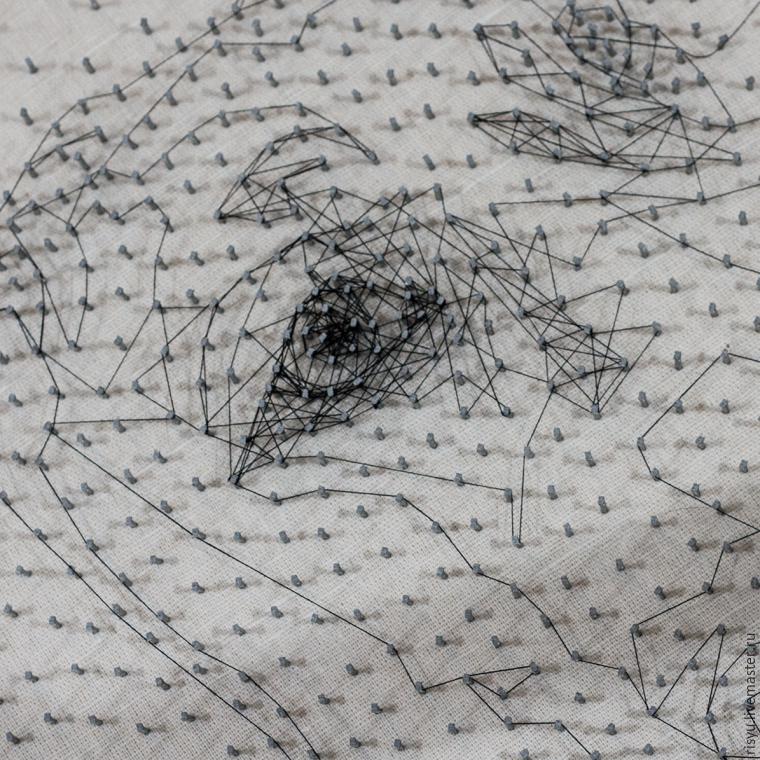 Continue.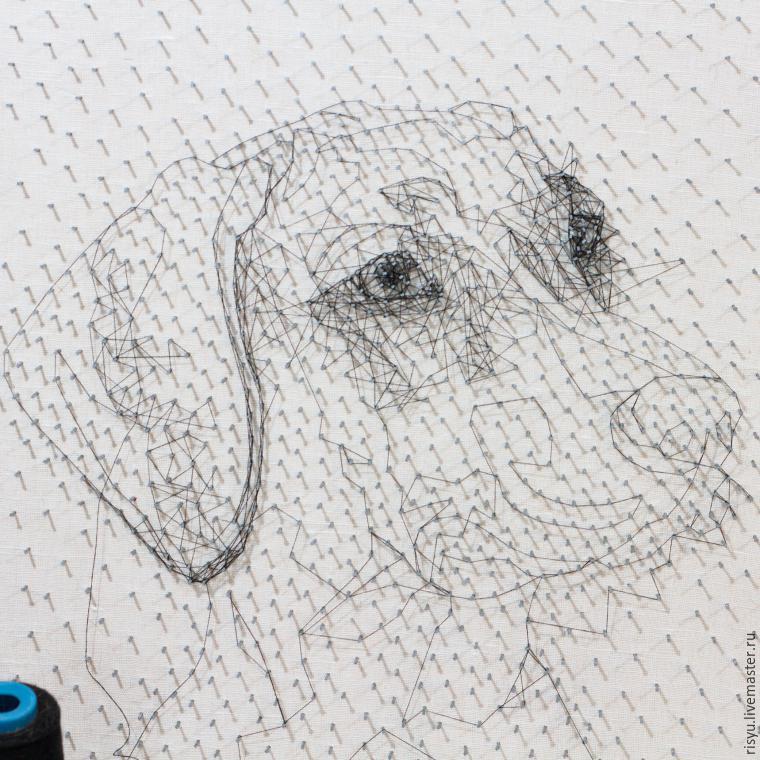 Where shades are deeper, you need to wind up thicker, which would help to emphasize the volume.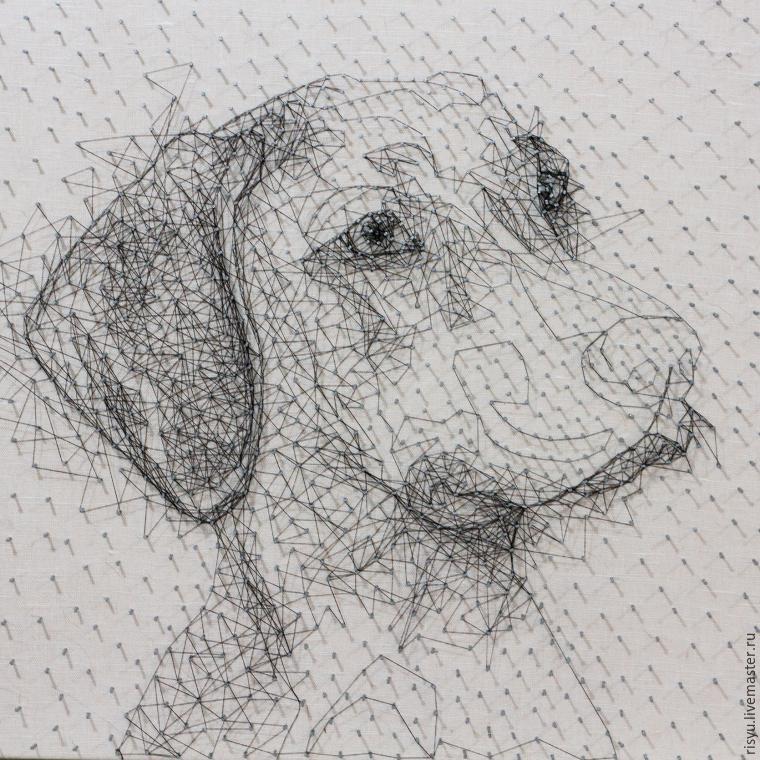 Here I worked out the background.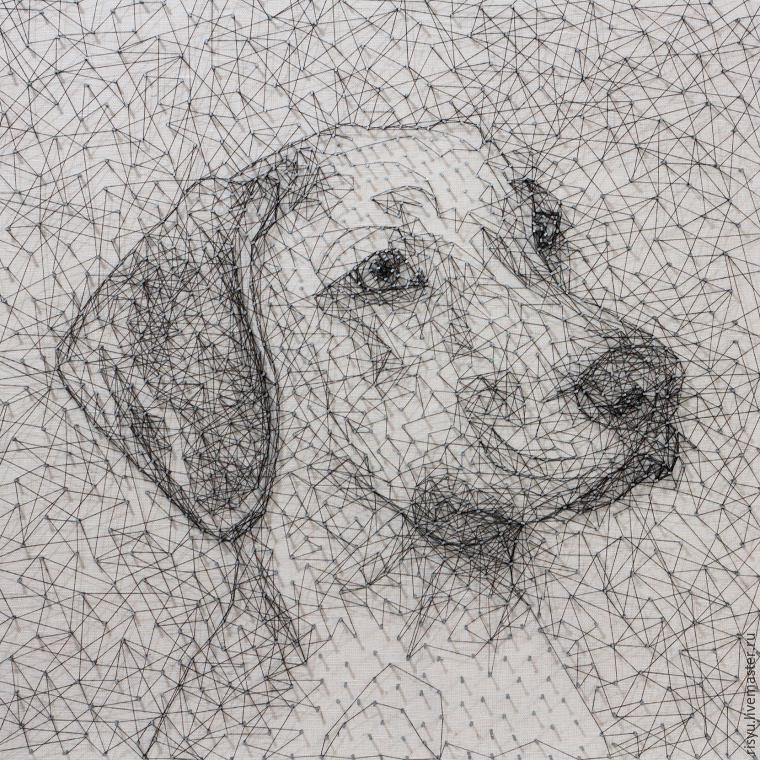 And our cute muzzle is almost ready, I kept on working with the volume.
I decided to stop at this step as Iwas satisfied with the result.
But this does not mean you should stop as well; perhaps, I would give it final touches later.
P.S. Remember to glue the knots.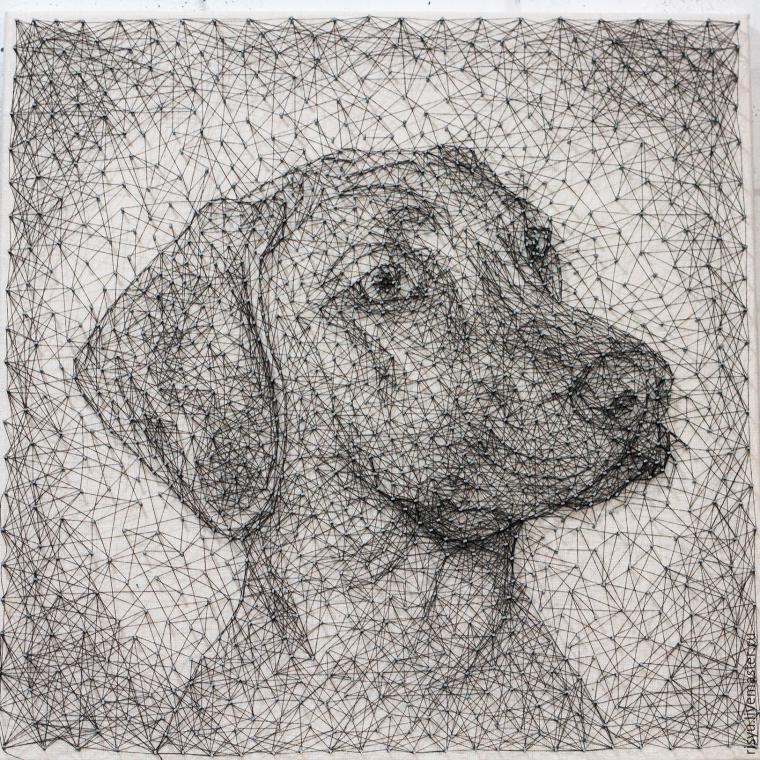 Create, draw, make wonderful things. Good luck!
DIYs & Tutorials on the topic