Making Cute Homey Winter Brooch. Imitation of Knitting
Winter is a very homey season, as when going out you wrap yourself up in a warm knitted muffler. If you're not on friendly terms with this kind of needlework, try to make a «knitted» heart which would become a wonderful adornment and would warm you with its beauty :) The heart size is 6 x6 cm.
So, you need:
- light green felt;
- white and light green Iris threads (or threads of any other brand);
- piece of lace;
- pearl-like bead;
- white mouline or threads for sewing;
- brooch fastener;
- washable marker;
- scissors;
- needles: one for sewing and a tapestry needle with a large eye;
- heart pattern.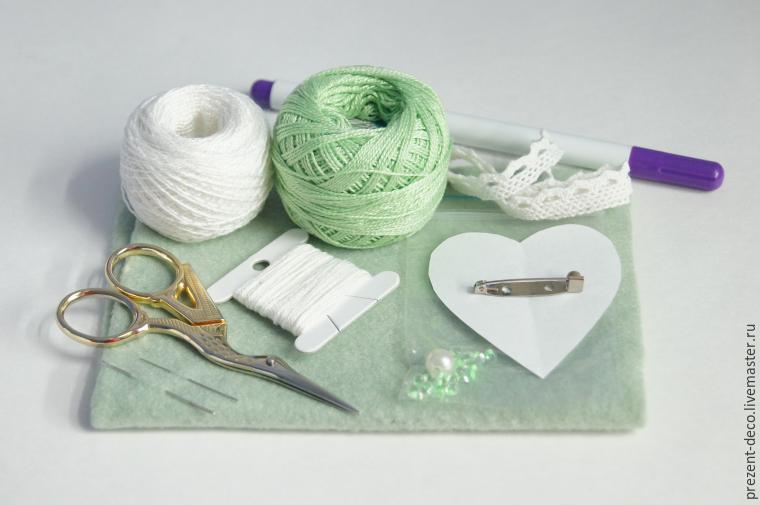 1. Draw the pattern on the felt with the washable marker.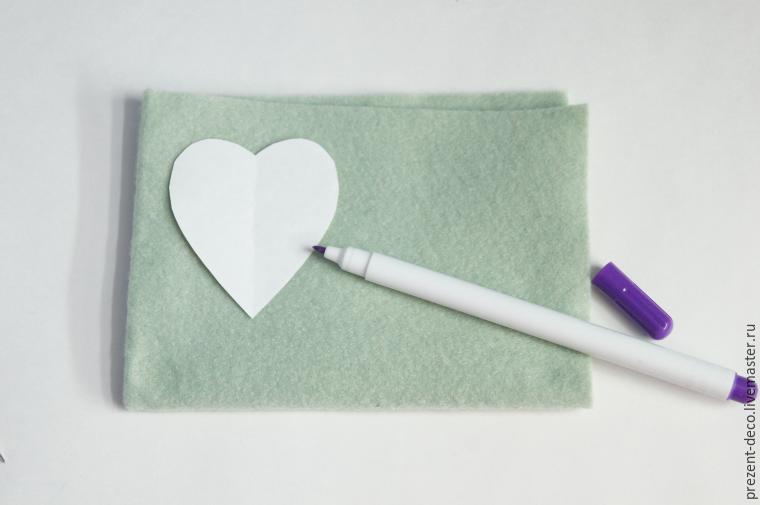 2. Cut out two hearts.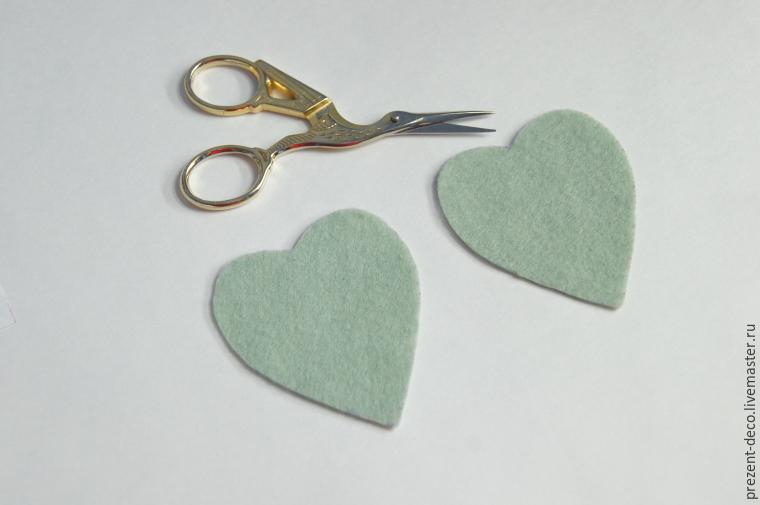 3. Start embroidery with a chain stitch using the tapestry needle. Pull up the needle to the right side. Step 0.5 mm from the point where the needle has passed through the felt. Make a loop under the needle.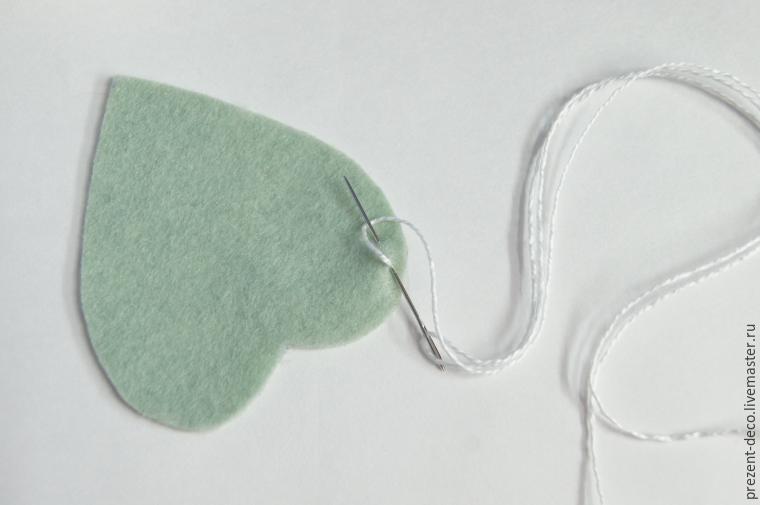 4. Tighten the loop, but not too much, so that it could keep its shape soft. Make a step again and check that the thread is under the needle point.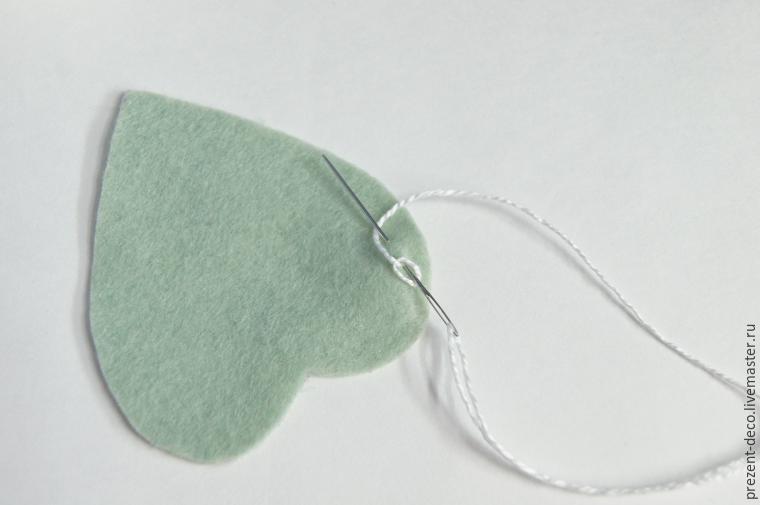 5. To finish the chain, make a stitch and pull the needle up to the back.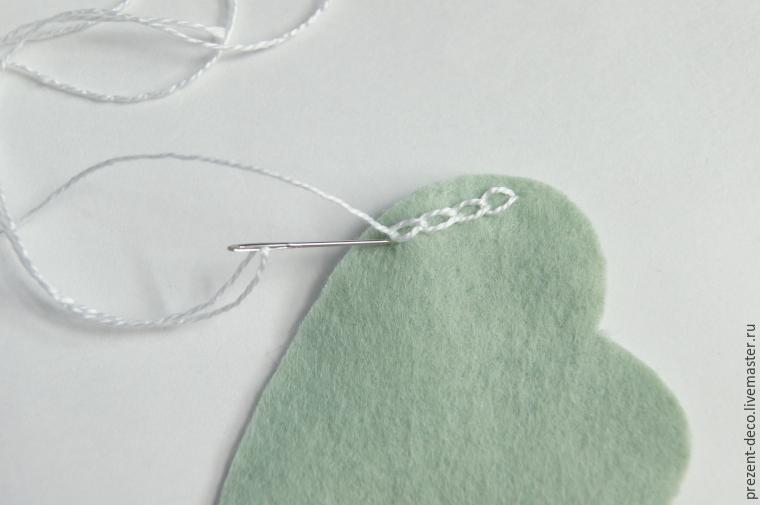 6. Don't cut off the white thread, leave it on the backside. Pass the green thread through the needle and embroider the next chain near the white one.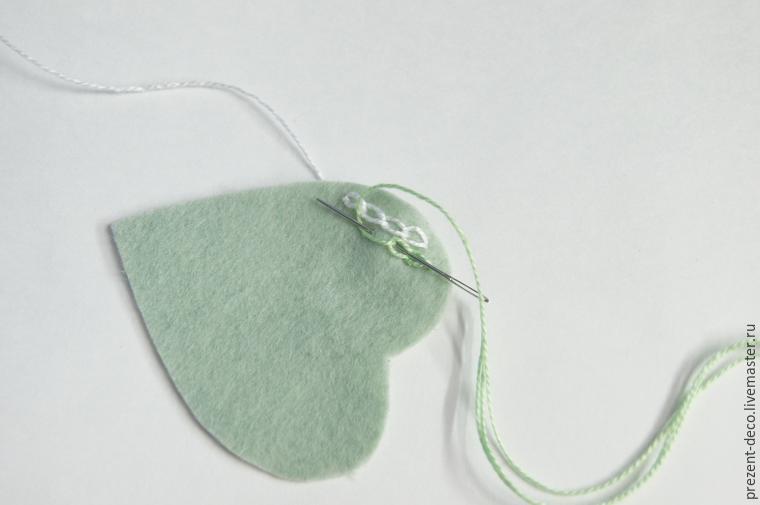 7. Make a stitch and pull up the thread to the back.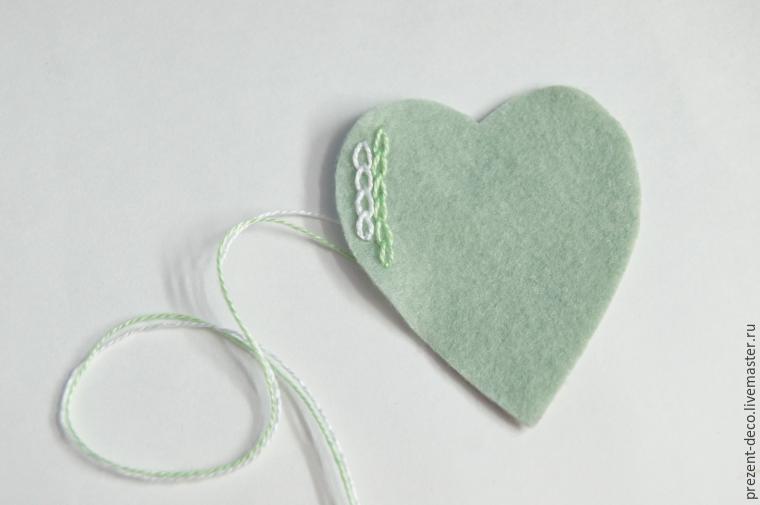 8. Alternate white and green threads. Increase the number of stitches in each chain while embroidering the first half of the heart.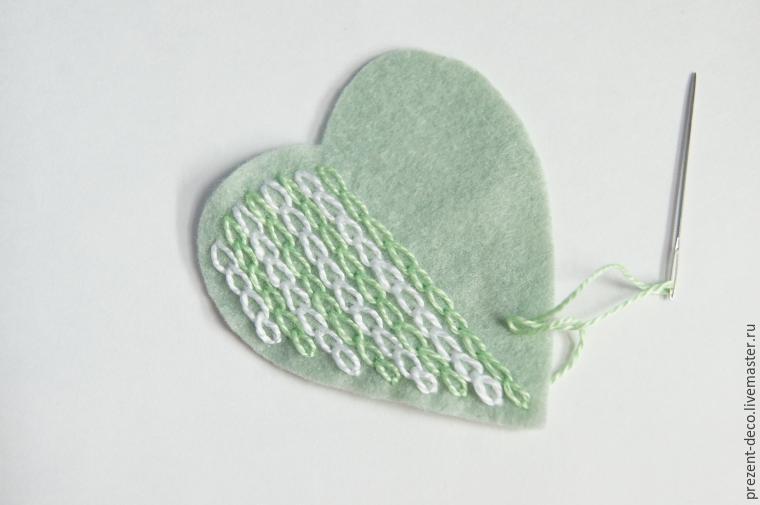 9. After the central line, go on alternating the chains and decrease the number of stitches in each line. The embroidered «knitted cloth» is ready.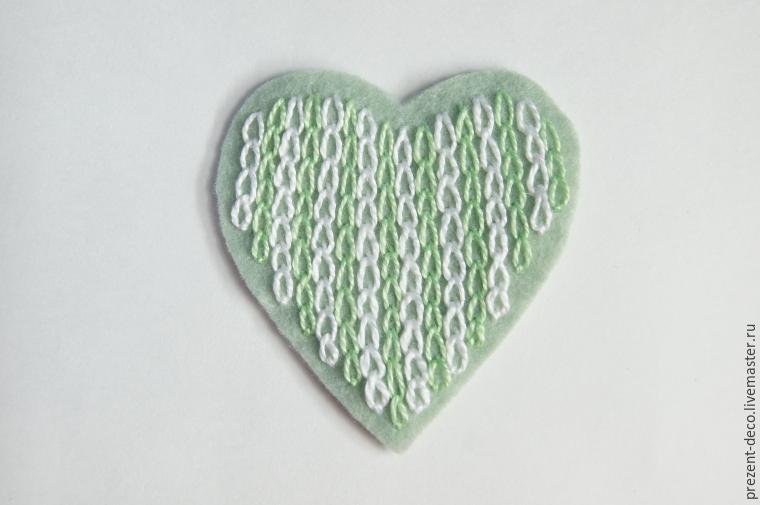 10. Get down to decorating your «knitted» heart. Apply a 10 cm lace piece right across the middle of the heart, fold its edges and sew them to the back.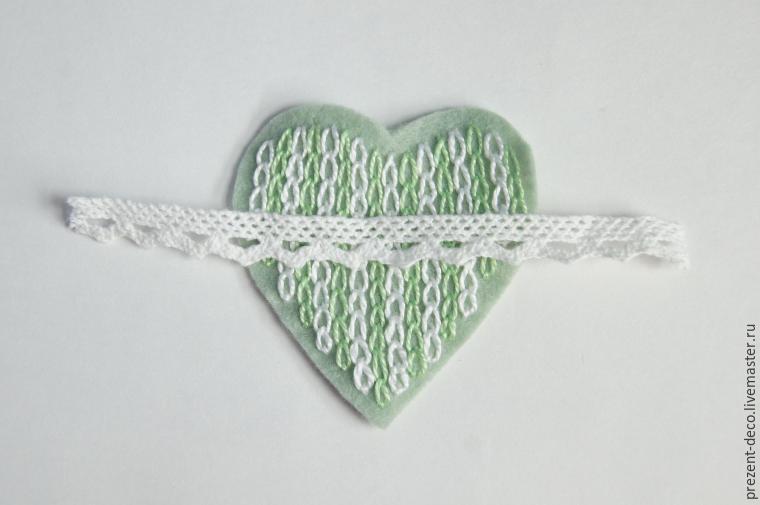 11. Fold another 15 cm piece of lace into a bow and sew it onto the middle.
12. Sew the pearl bead onto the middle of the bow.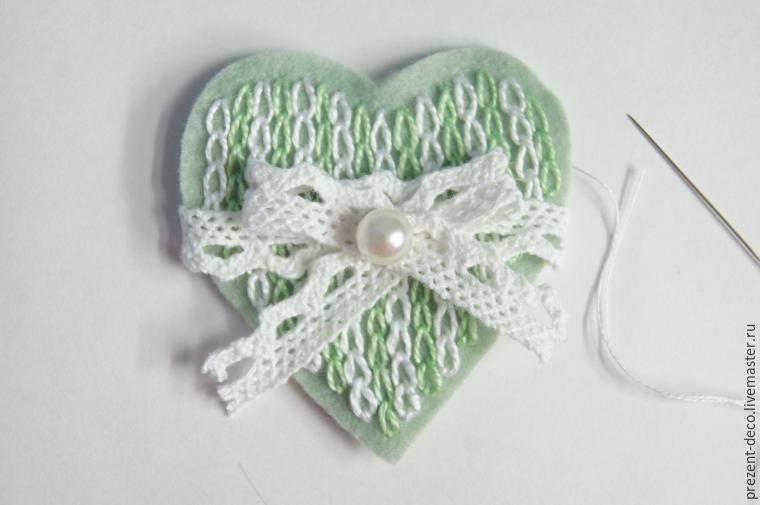 13. Sew the bead round with seed beads.
14. Trim the ends of the bow.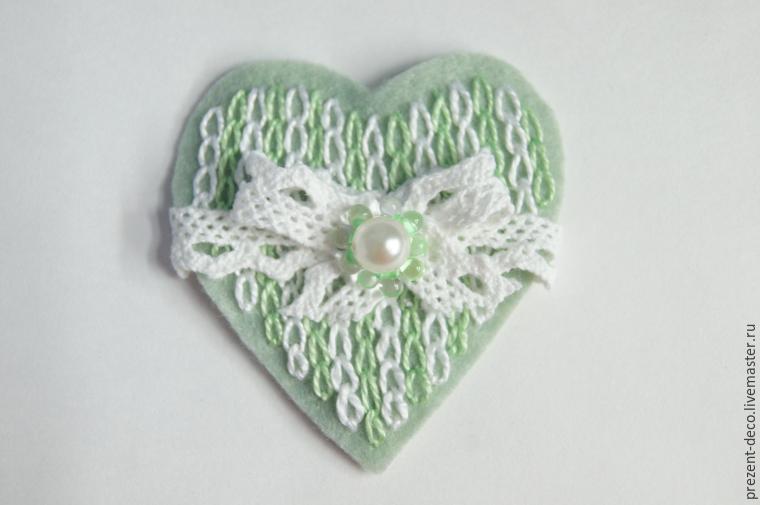 15.  Sew the brooch fastener to the second heart.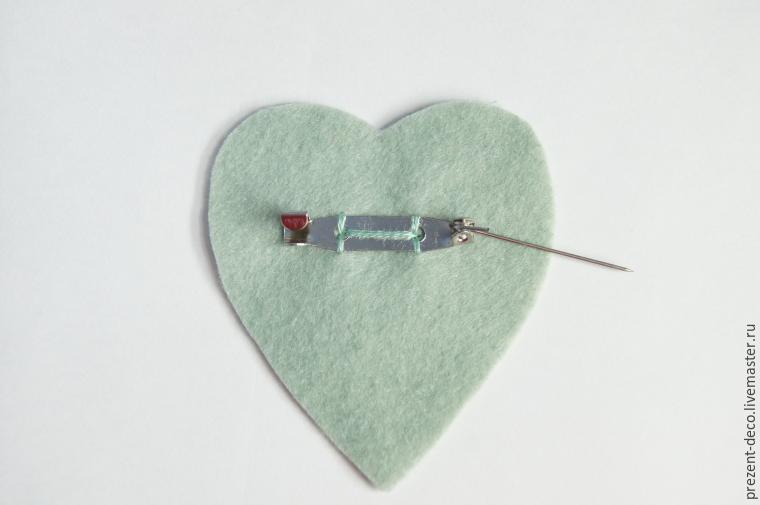 16. Cut one more felt heart of a smaller size. Put it between the two hearts to add volume.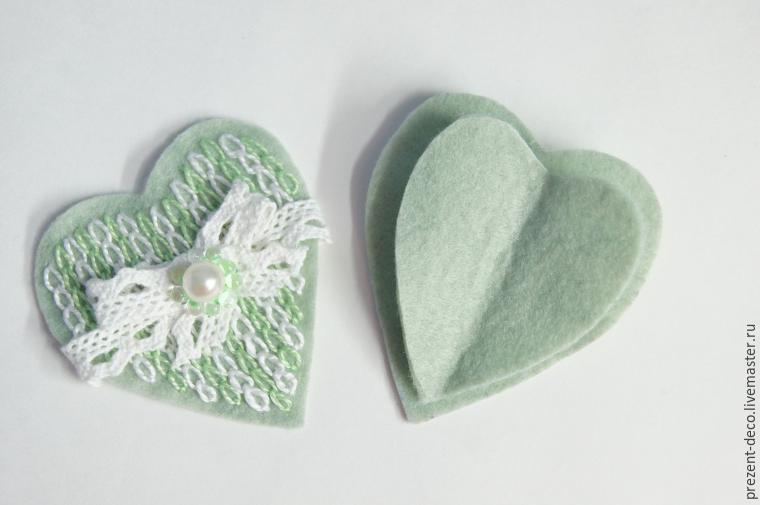 17. Sew the big parts together with a blanket stitch using green Iris threads.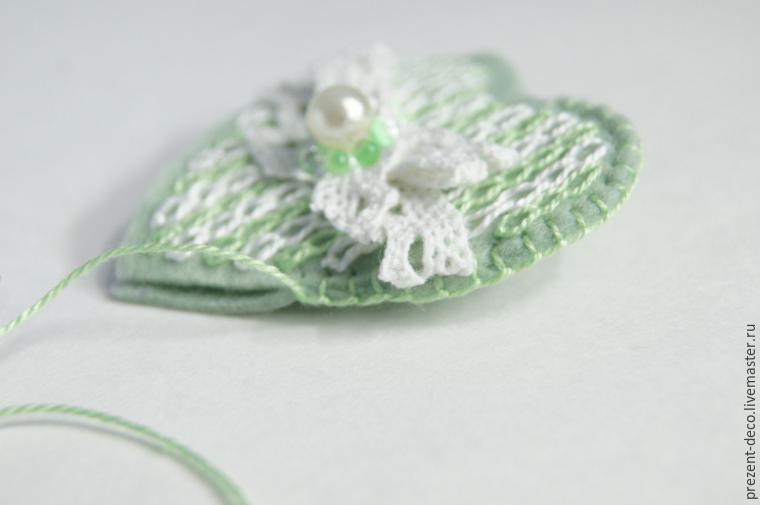 18. Make edging with white Iris threads.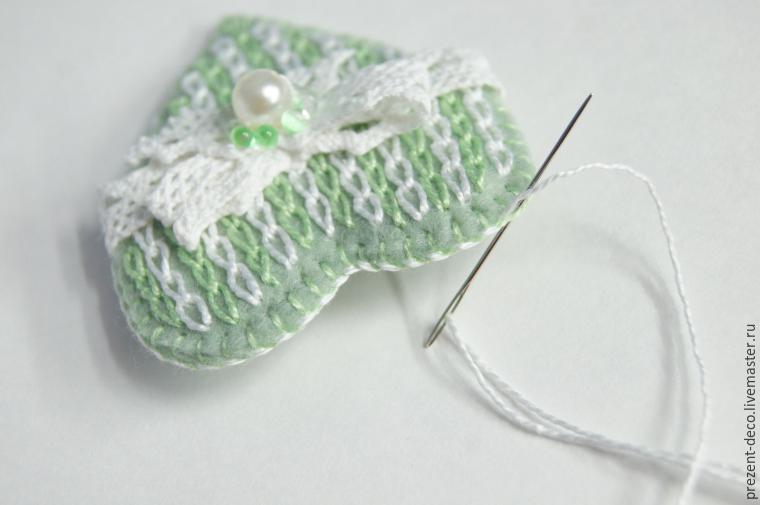 19. The brooch is ready!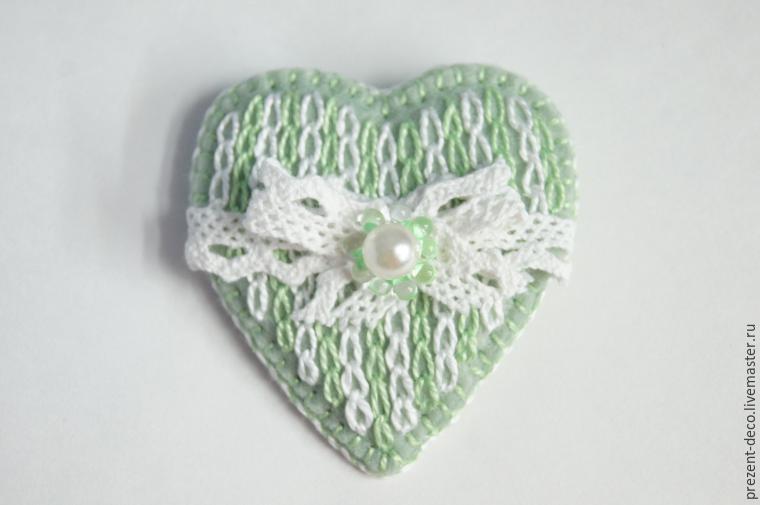 20. You can make a heart of any colour — it's the matter of your taste :)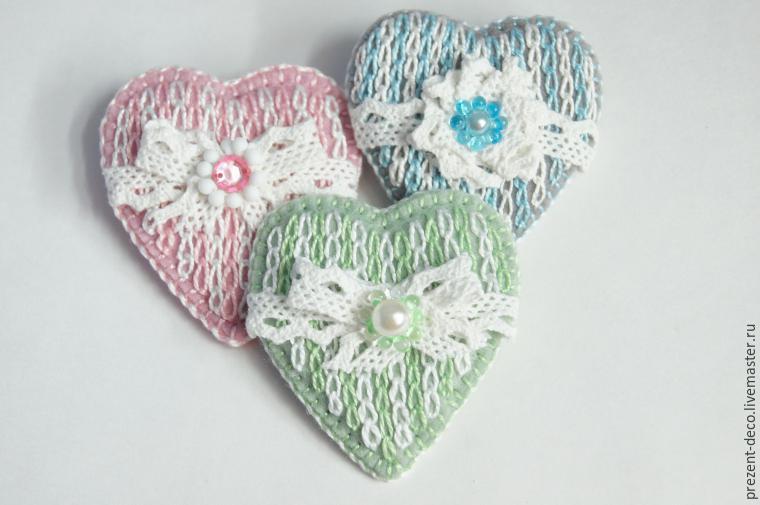 Hope, the tutorial would turn to be useful and you'll create some cute warming winter heart. Enjoy creating!
Yulia Solovjyova
DIYs & Tutorials on the topic