How to Crochet Sweet French Macarons
Macaron is a French confection that inspires many people who make them of polymeric clay and other materials; crocheted macarons look great, too! I want to share one method with you.
Those who prefer watching online workshops will find a video below.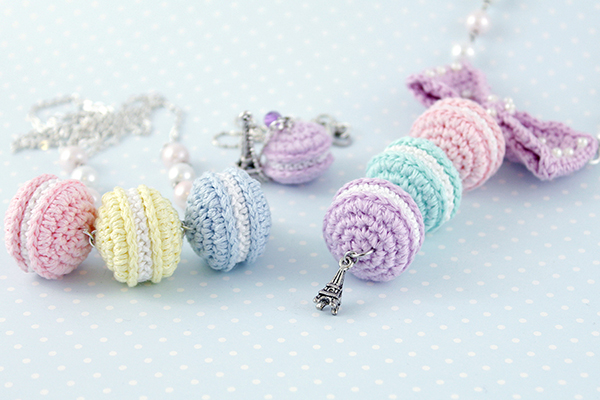 In my opinion, the most important thing in crocheting is to pick out the right yarn. Pastel yarns of one collection look better when used in accessories because their threads are of the same thickness and structure. Thought, I could hardly find pastel cotton yarn (cotton seems to me the most hard-wearing material).
I finally selected three most appropriate sets.
1. «Romashka» by Russian Kirov PNK, 100% mercerized cotton, 75 g, 330 m (I use a 1.75 mm crochet).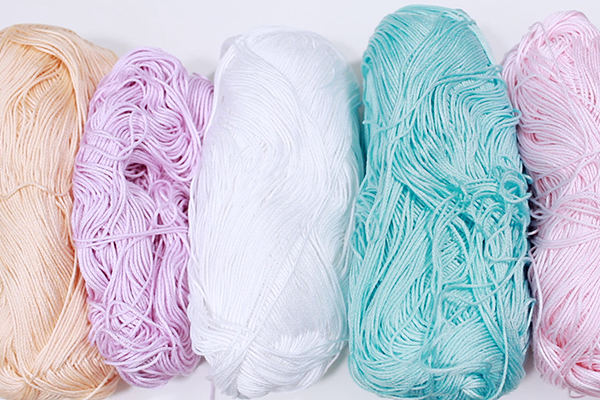 This yarn allows to crochet the most tiny macarons (approximately 2 cm per 6 rows, but it can do less). The only disadvantage of this yarn collection is that it lacks light yellow shades.
2. «Lily» by Alpina, 100% mercerized cotton, 50 g, 175 m (the same 1.75 mm crochet).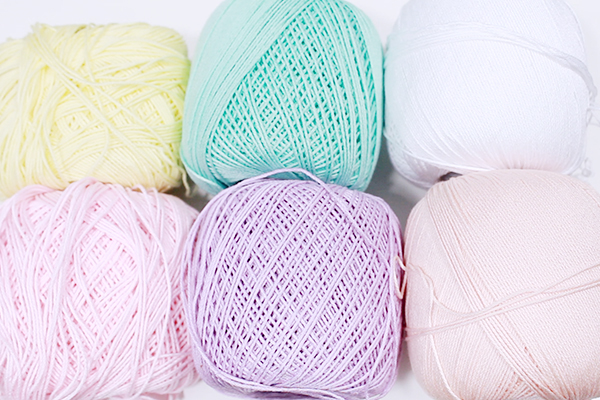 You'll get 3 cm per 6 rows using the 1.75 mm crochet. At the same time, you'll have a vanilla shade — the most appreciated colour for confectionery products.
3. «Anabel» by Alpina, 100% mercerized cotton, 50 g, 120 m (a 2.5 mm crochet is good). It provides chunky macarons (about 4 cm) and has attractive shades, including vanilla colour. I used this yarn for my tutorial.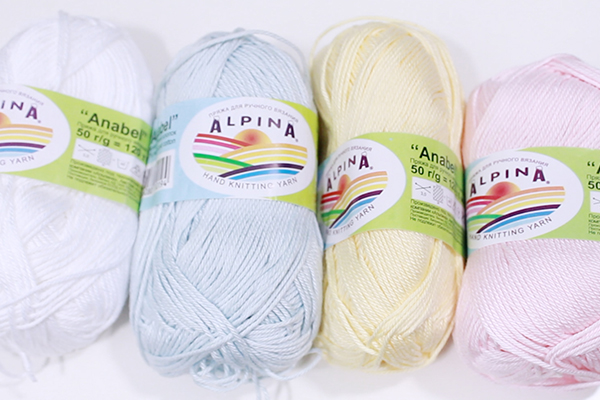 To compare the yarn types, see what 6 row macarons you'll get: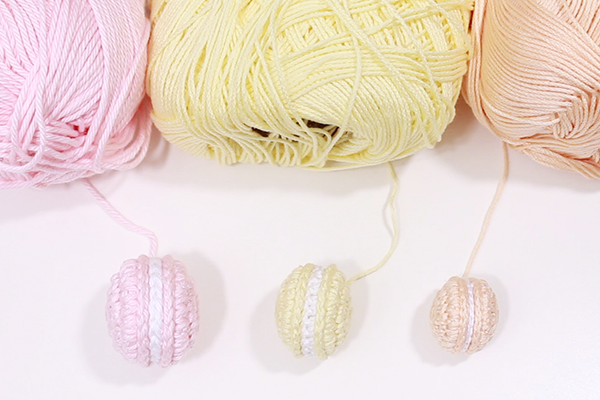 Pick out the yarn and start!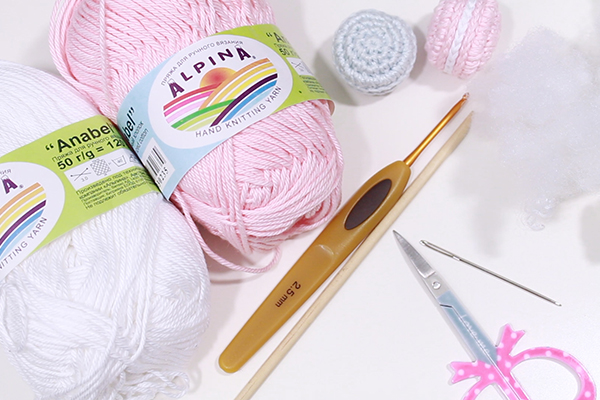 Materials:
White and light pink Anabel by Alpina (50 g per 120 m).

2,5 mm Clover crochet (or «Gamma», 2,5 mm).

Wide eye needle, scissors, filling.
Key (British English):
dc = double crochet;

inc = increase;

*repeat part in asterisks*.
Crochet two equal details (macaron halves). You can work round in a continuous spiral without single crochets.
Row 1 – 6 dc into the amigurumi ring (6)
Row 2 – 6 inc (12)
Row 3 – *inc, dc* repeat 6 times (18)
Row 4 – 18 dc (18)
Row 5 – insert the hook lower than usual, to the place into which you've crocheted the preceding row, in other words. It's like crocheting round Row 4 with new double crochets and increases.
*inc, 2 dc* repeat 6 times (24)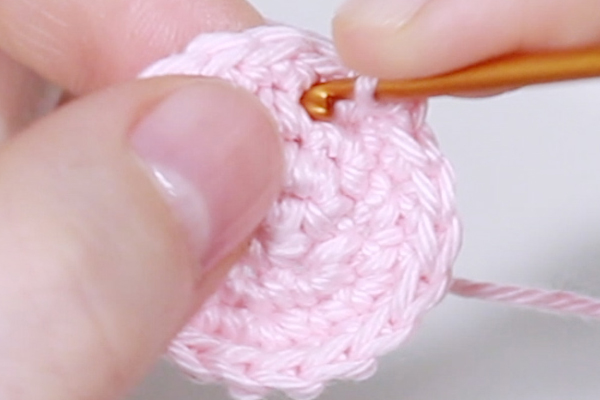 This row would look this way (double crochets look more chunky):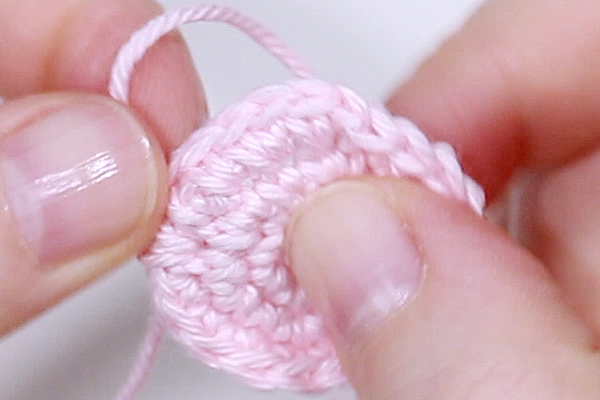 Row 6 – work the edge with single crochets (use back sides of stitches for that)  (24).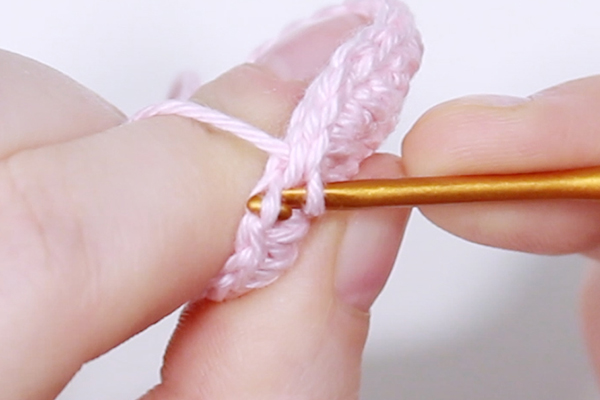 Shape the blank with your fingers into a cup.
Cream and the halves:
Fix a piece of white yarn to any half of the macaron and work the back side with 24 dc.
Cut off the thread; use it to sew together the back sides of the two halves (remember to leave a little slit for stuffing the macaron — fill tight to shape it).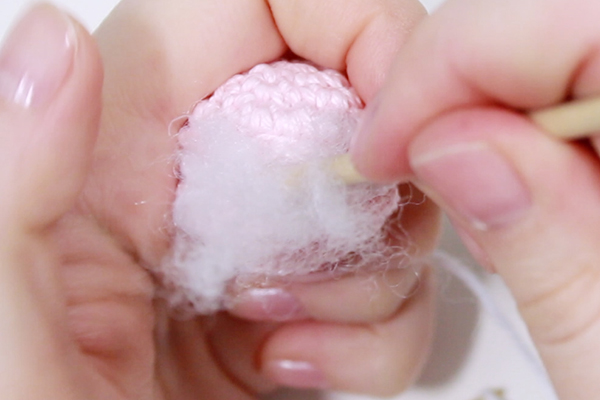 You can sew by different methods, I like these two.
Method 1: Pass the needle through the inside of both macaron halves and take the needle out of the back side of the second half from the bottom up: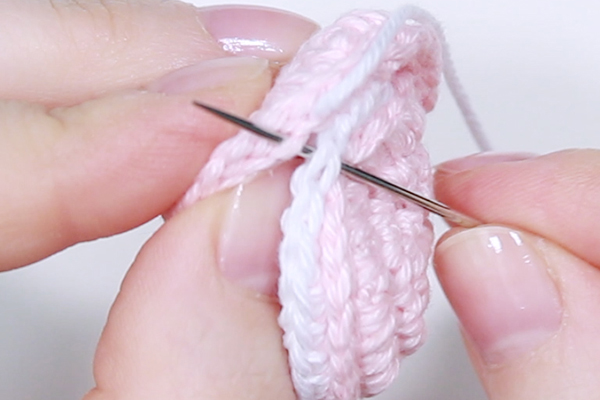 That's what you have: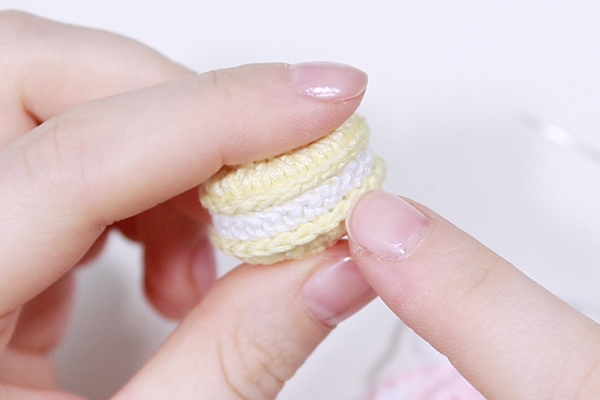 Method 2: Pass the needle from top to bottom through the horizontal part of stitches from the back side of the cream: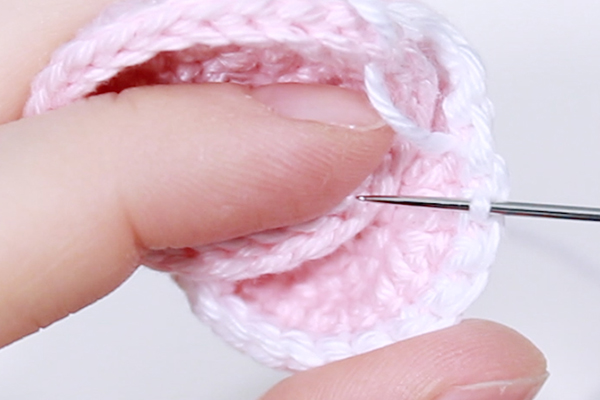 I work by Method 1 — from the bottom up through the back side of the second half: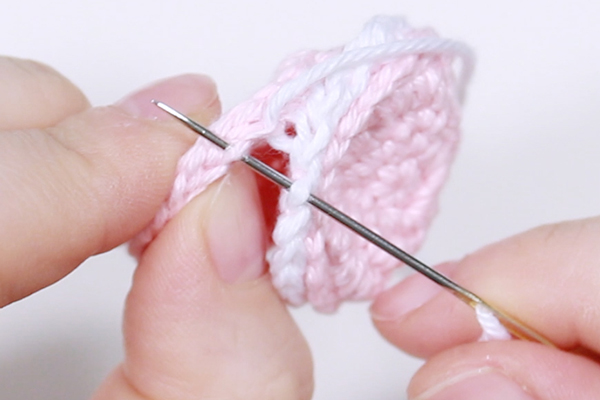 In this case, cream looks like a chain (compared to Method 1):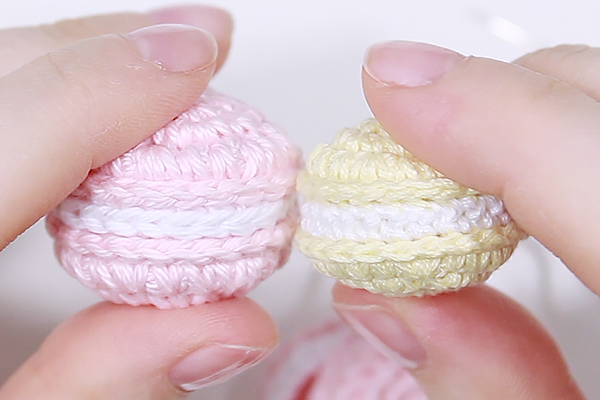 That is all!
You can crochet macarons of different size using this method, just increase the number of rows by adding 6 dc to each row.
Macarons are perfect toys, souvenirs, refrigerator magnets and can be turned into keyrings, bracelets, pendants or accessories for toys.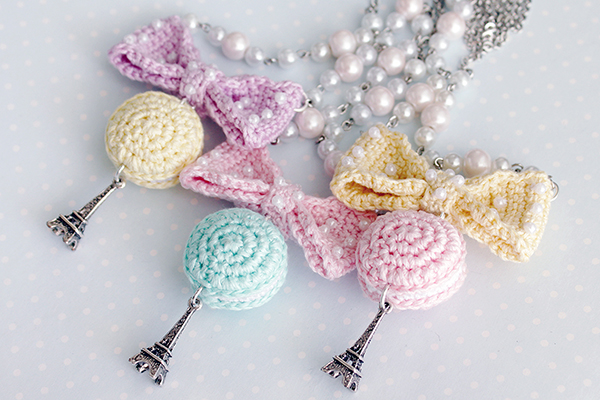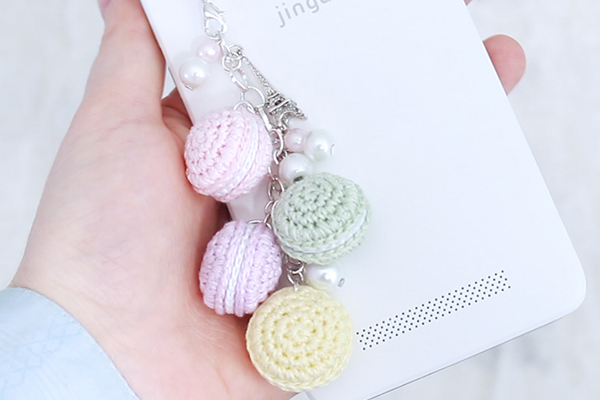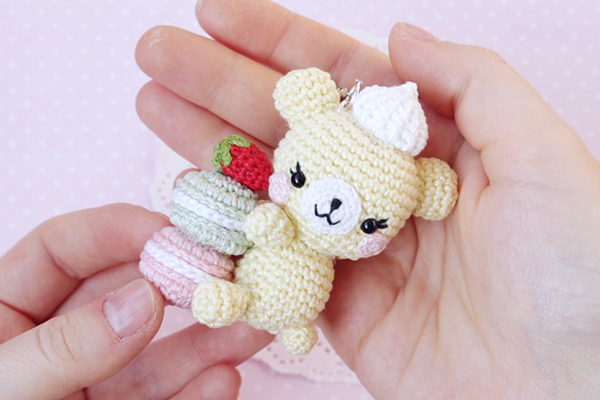 + Bonus-video to watch some hand movements, like when sewing creme:
Wish you much inspiration and pleasant crocheting!
DIYs & Tutorials on the topic