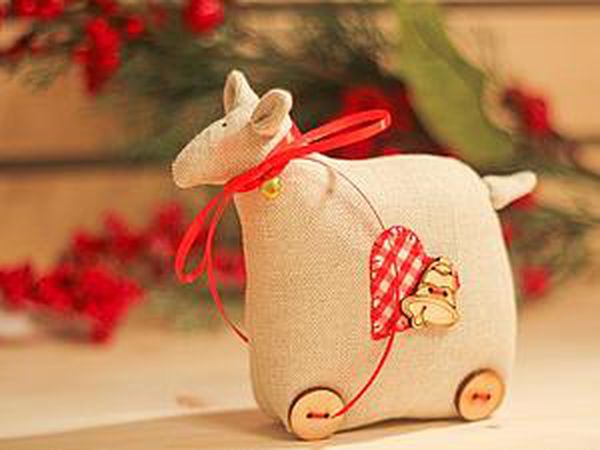 The best gift, of course, is a gift made with your own hands. Little presents, like a symbol of the coming year, can become pleasant and, most importantly, personal gifts for your family and friends.
It's easy to make a lamb like this, you can even do this interesting work with your child. So, let's start.
You need: scissors, thread, needle, linen, a little piece of coloured fabric, hollofayber, or any other stuffing, acrylic black paint, wooden buttons, red mouline and, of course, a sewing machine.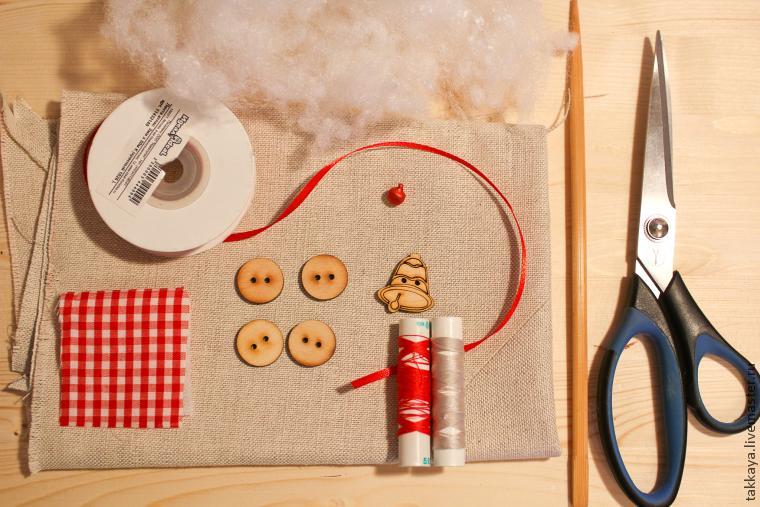 Transfer the pattern to paper and cut it out.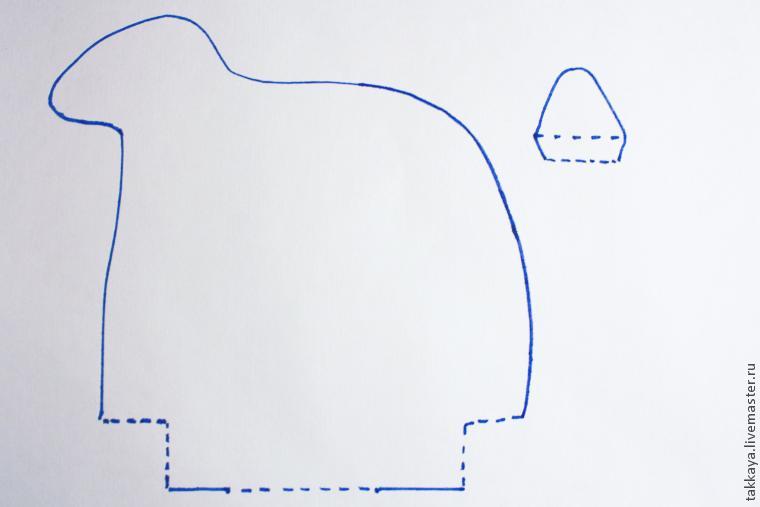 Fold the pieces of the material with their right sides to each other. Transfer the pattern to the fabric. Cut out the ears and tails according to the same pattern. Stitch the details on the machine, leaving a hole in the bottom for turning the blank outside in and stuffing it.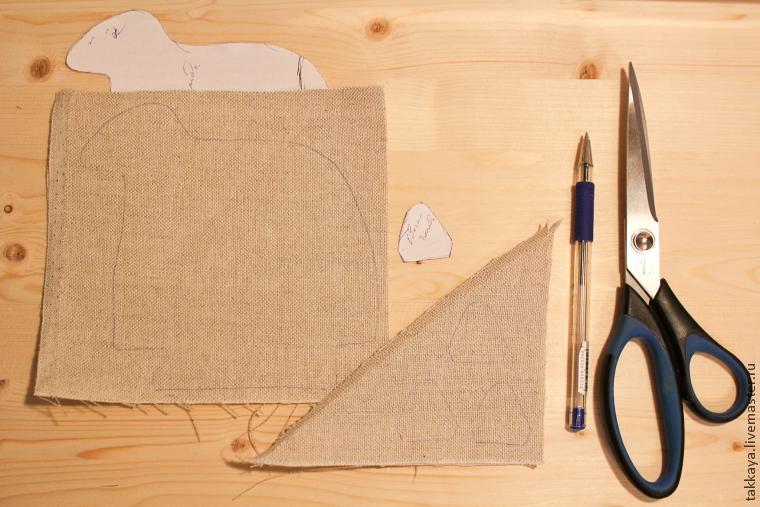 Cut out the patterns, retreating 5 mm from the edge.
Fold and stitch the corners at the bottom of the body. This is necessary for making the "bottom" of the sheep.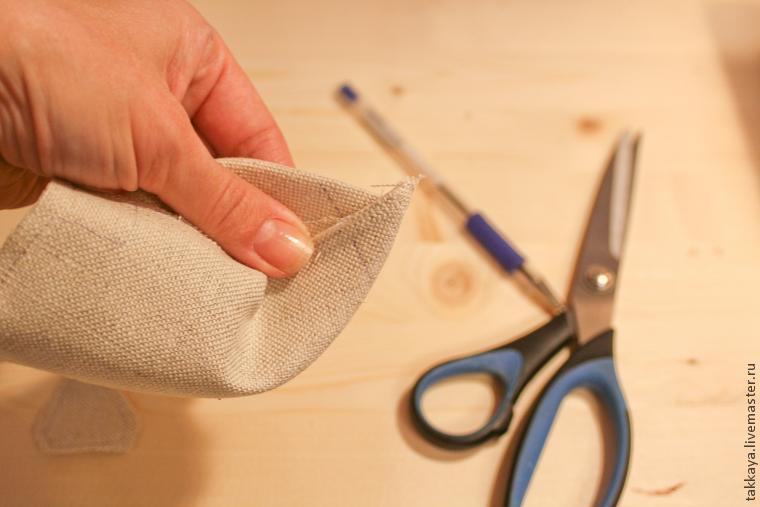 Cut the corners, leaving 5 mm from the seam.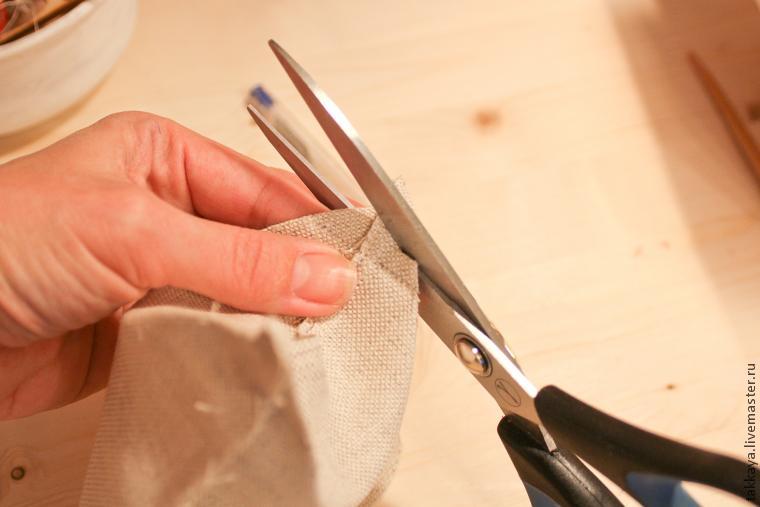 Turn the ears and tail outside in and tuck in the edge.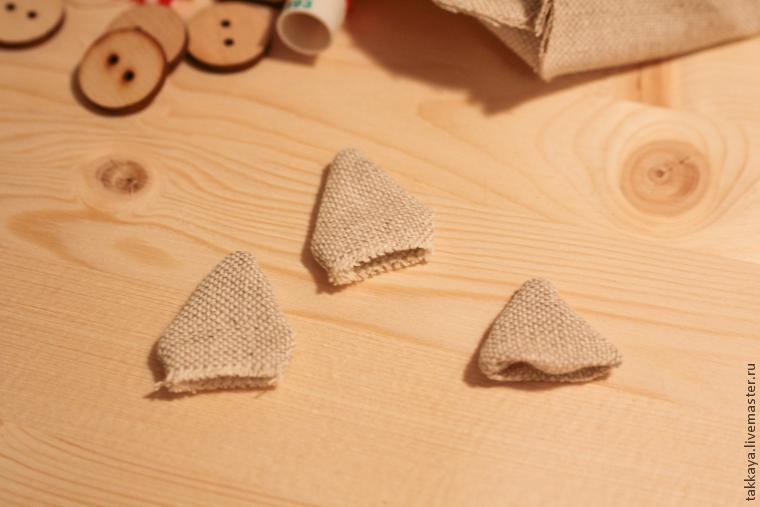 Turn the body outside in helping with a wooden stick. Iron the details. Stuff the body with filler.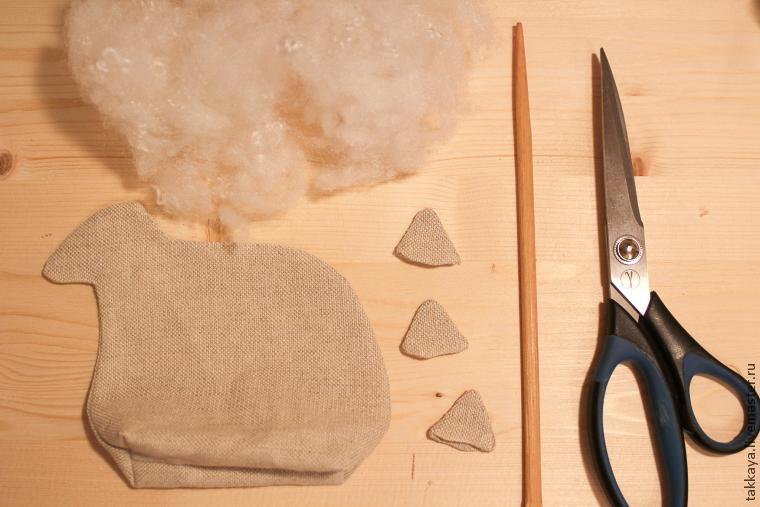 Sew up the hole with a concealed stitch.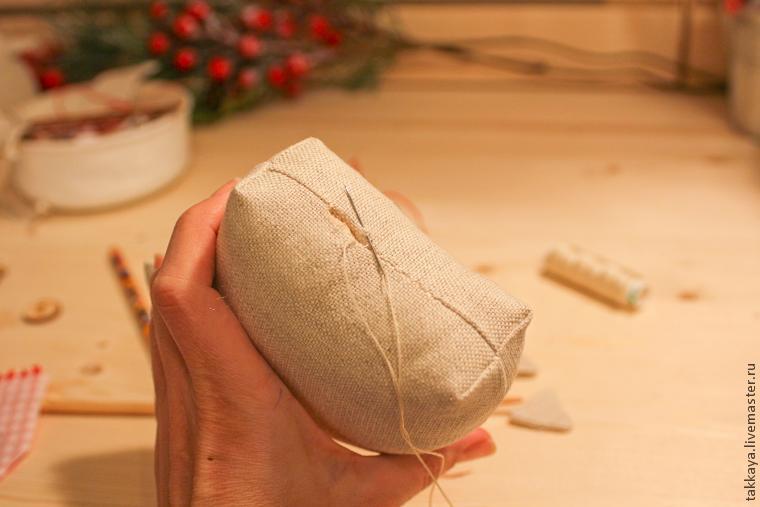 Sew the edge of the tail with a concealed stitch.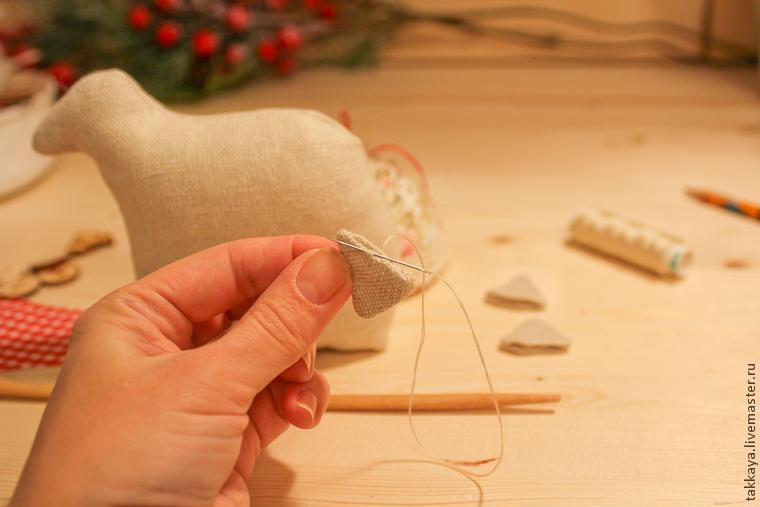 And sew it to the body.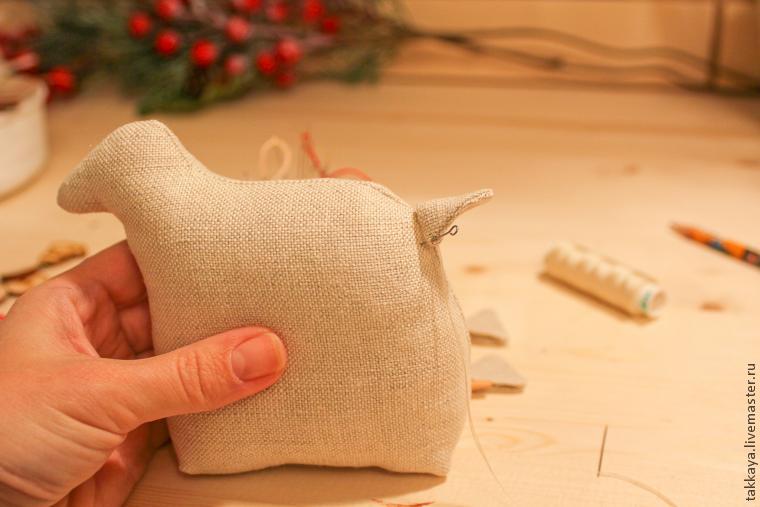 Fold up the ears in half.  Sew the inner part up and the inner side of the ear to the head with a concealed stitch. Do the same with the second ear.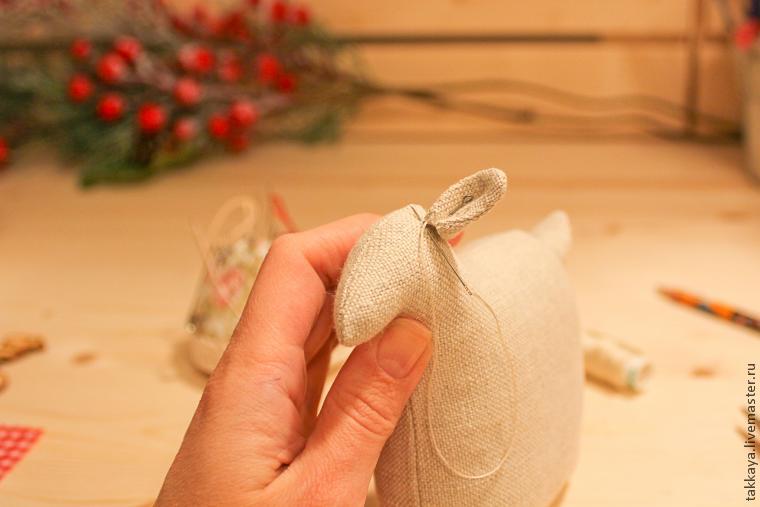 Sew buttons along the bottom of the body so that the lamb could standing leaning on them.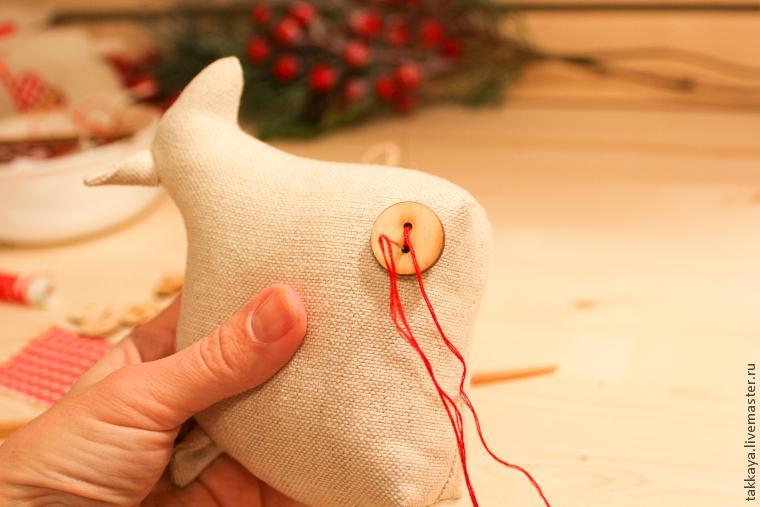 Cut out a heart of a colourful fabric piece and sew it with a patch stitch to the body of the lamb.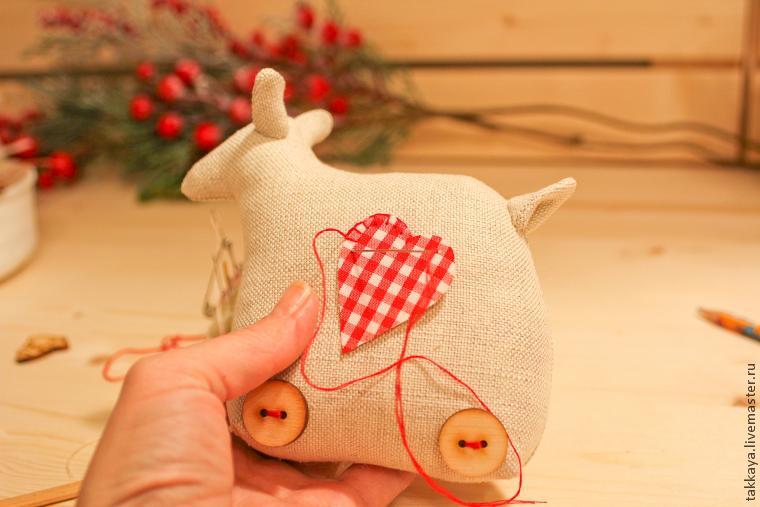 Additionally, you can apply any Christmas decor. For example, a bell.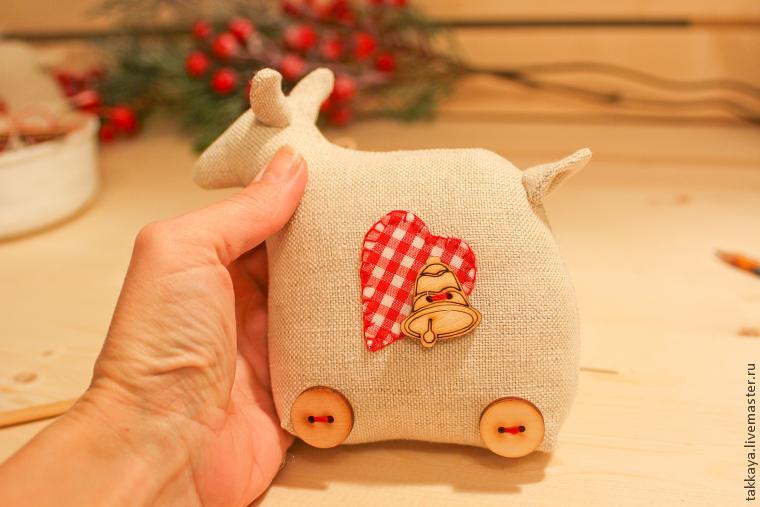 Draw the eyes with acrylic paints. Apply blush on the cheeks. The easiest way to make blush is to use a coloured pencil. Take a red pencil and scrape its stylus with a knife. Apply the powder as rouge. Tie the bell and a beautiful red bow of a satin ribbon. All is done!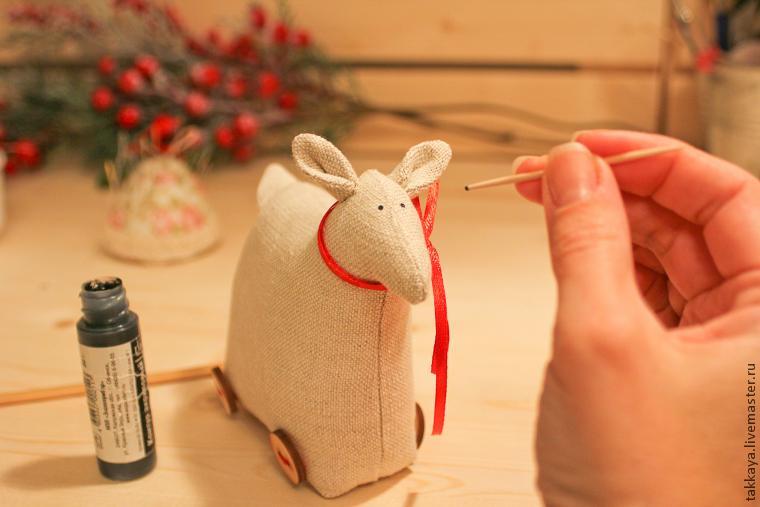 Good luck with your creative work!
DIYs & Tutorials on the topic