Materials:

cotton

Size: 42-50

Made to order
Production time: week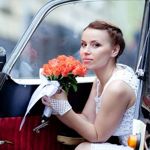 Welcome
The work done on the fork plus the hook. Male bands are very interesting springy when you walk, thereby causing the interest of others))
Working on a fork of usability are not inferior to conventional Kryuchkov. If You accidentally tightened the noose ring, purse - everything returns to its place by pulling on the other side of the strip. A huge plus of these products - they are much lighter in weight than the usual connected things.
This model can be both summer and warmer yarn.
Sewed the bottom skirt lining.