Materials:

suiting

Size: 40-42

In stock
: in stock
1 pcs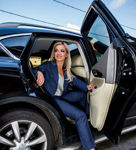 Designer
The costume is AVAILABLE IN size 40-42!
DISCOUNT COSTUME IN STOCK!
(very small).
Breast volume up to 85cm,waist up to 65,hips up to 94cm!
.
The discounted price applies only to the suit in stock.
.
Luxury designer suit will become Your favorite in the wardrobe.
This is the kind of thing that will be a stylish timeless pantsuit. But what? Suit ultramarine. Bright, bold, detailed.
Nothing extra hidden buttons in flower shape, stylish buttons on the splines of the pants. Handmade!
Ultramarine and steel. Metal and embroidery.
Top fabric - Italian suiting.