In stock
Materials:

tree, an array of lime

Size: the box is 13 x 14 x 6 cm, pot 13 x 17 cm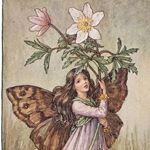 Glad to see you!
Pot and box for tea, cookie, sweets, spices, will give comfort to the tea party, decorate a kitchen or a country house.
Exquisite and exclusive gift for friends, colleagues and households.

Decoupage, delicately aged. The pot inside is not processed. All materials used in the work - water-based, safe for Your health.

The cost of the pot - 1600 rubles, Lavrushina - 1300 rubles, when buying a kit discount.

A pleasant shopping and good mood!

Each item is handmade, available in Your home, undoubtedly will decorate it and will add a touch of uniqueness.

More photos www.livemaster.ru/topic/1862179-gorshochek-i-korob-limonnye?vr=1&inside=1&wf=&cp=1

My .

If you want to be aware of new products in my store click "add to circle".