In stock
Materials:

leather, genuine leather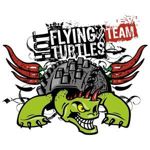 opened
Description
Genuine leather top grade Horween USA red rose
Thread: 1-piece white.
Gorgeous premium leather from the famous tanneries of the campaign for the previous 100 years !
Very sturdy and elastic, will serve not one year!
--- --- --- --- --- Full Grain --- --- --- --- ---

( www.livemaster.ru/topic/1677445-sloi-kozhi?vr=1&inside=1 )


--- --- --- --- --- Sewn by hand --- --- --- --- ---


Each detail is cut out separately, with HOLES for stitching on each part MADE SEPARATELY in the manual (!) with very high accuracy up to the moment connection details. ( this is the main and most important difference from other manufacturers, stitching and making holes after adding up all the parts ( layers) products )

The design of the wallet is designed by me with the maximum reliability and easy operation. Very easy removal and stowing of notes, fast, reliable and easy-to-retrieve credit cards and 100% no chance to lose them in the closed purse.
Minimalistic design, very flat, 5-7 mm ( depends on the selected skin).
Ideal for 6-8 credit cards and paper money, 2 compartments for credit cards is made so to minimize the risk of loss or falling out.
Fold metal moneyclip
Purse made entirely by hand from leather Horween USA Chromexcel , stitched with waxed thread made in Japan, processed by balsam and natural waxes(UK).
The edge is treated with a special paint and polished .