Making Totoro Brooch from Polymer Clay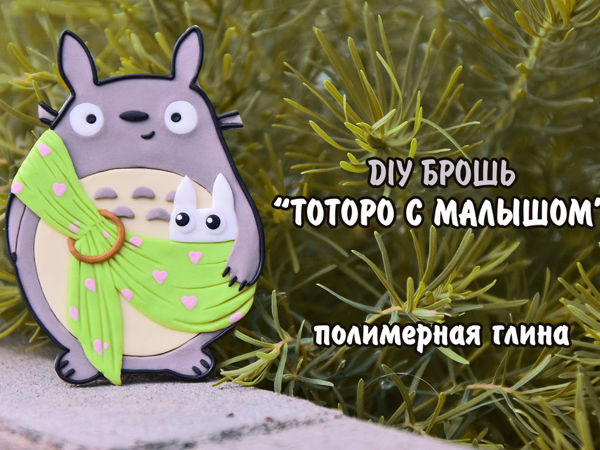 In this tutorial, I will show how to make cute Totoro brooch with a sling and a baby in it. You will learn how to create a simple but beautiful brooch with your own hands! The same principle can be used to make any other character — be creative and design your own unique jewellery!
For work, you will need:
- polymer clay;
- tools;
- acrylic paint;
- metal base for brooch;
- super glue;
- matte varnish.
The brooch is based on a wooden Christmas tree toy by Kira Nichols under a request of a young mother.
DIYs & Tutorials on the topic