Photo Background Stand with your own Hands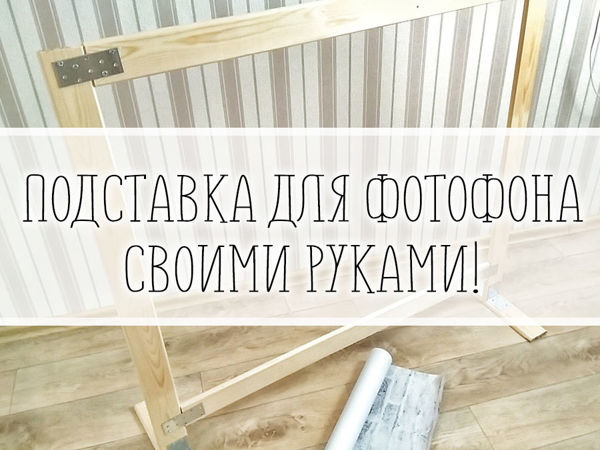 Many have already seen tutorials on creating such a stand, there are several options.
I'll show you how to make a photo background stand, made of wooden plat bands! Wood is more convenient to saw than plastic pipes, from which stands are also made. I assure you that the process is not difficult, even for a girl.
I sawed frames by hand, with a hacksaw, if you have a jigsaw, no work to perform! I also screwed screws with a screwdriver, it was also easy. They were small for them not to stick out not to injure someone. When choosing board for a stand keep it in mind, screws should not be longer than the board.
I used the following materials:
wooden frames 220 cm long (3 pieces);
metal corners (4 pieces);
fasteners (4 pieces);
tapping screws.
PROCESS:
1. My stand is 100 cm high, I cut my boards in 4 billets, 1 meter long. Also, I prepared 4 billets 20 cm long — these are legs for the stand.
2. Then I built a square with these boards, connecting them with metal fasteners and screws.
3. With the help of corners and screws, I screwed legs to the stand.
That is all!
The stand turned out to be reliable, it stands firmly on the floor and does not fall. It took me a little more than an hour to make it.
You can attach photo background to your stand with stationery clips. DIYs & Tutorials on the topic