Creating Berries from Hot-Melt Glue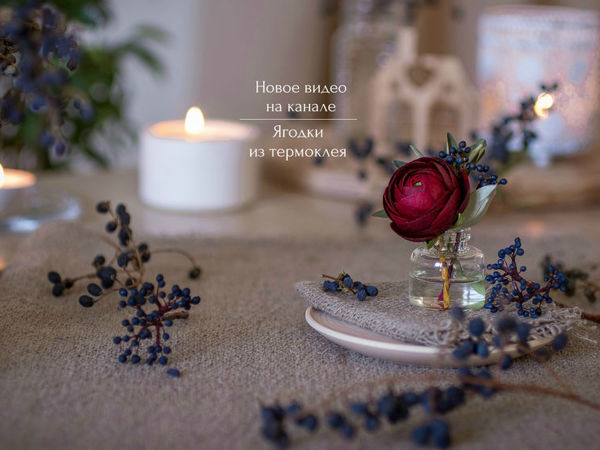 I am glad to share my way of creating twigs with berries for interior, floral arrangements and even to create jewellery.
You will need:
hot melt glue (rod);
oil pastel, blue and black;
wire;
acrylic paint;
varnish;
iron.
I want to show a photo of the composition, which is decorated with such berries. You may watch how to make a flower itself here.
How to paint it with marsala is here.
Here you may find how to make olive leaves from foamiran.
In this video you will see how to make berries from the photo.
Enjoy watching :)

DIYs & Tutorials on the topic