Unbelievable: Tiny Creatures by Fanni Sandor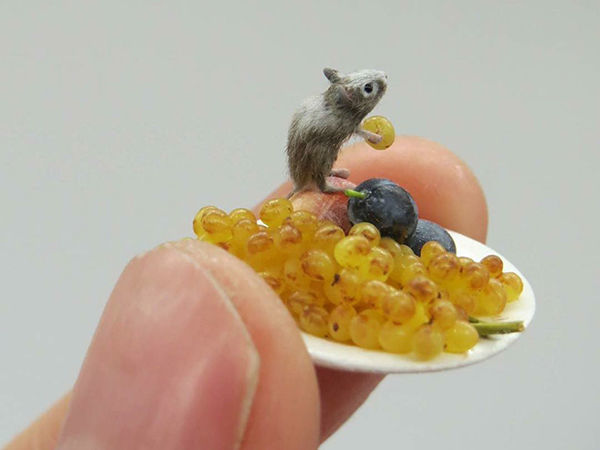 Miniaturists are like wizards: they manage to recreate real objects in such a small format that you sometimes cannot see all the details without a magnifying glass. However, Hungarian artist Fanni Sándor broke all records for me! The craftswoman creates animals, birds, reptiles and even insects on a scale of 1:12. At the same time, tiny pets correspond completely to the smallest details of their prototypes!
"I've been fascinated by miniature things since childhood, says Fanni. "A few years ago I started creating my own miniatures, and my hobby turned into my favorite thing. I'm a biologist by education, so nature is the main source of inspiration for me." In 2016, the International Guild of Miniature Artists (IGMA) awarded Fanni Sándor as an outstanding member of the creative community. I suggest having a closer look at Fanni's work. My favorite miniatures are with tiny mice: Among the works of the artist there are other rodents, and even rabbits, foxes and possums: One of the main directions of miniaturist`s work is the world of birds. These birds are beyond realistic: Miniature amphibians and reptiles: Look at the insects! I have never seen such tiny creatures: Pres "like" button, add the publication to your favorites and share your impressions in the comments. Thank you for your attention!