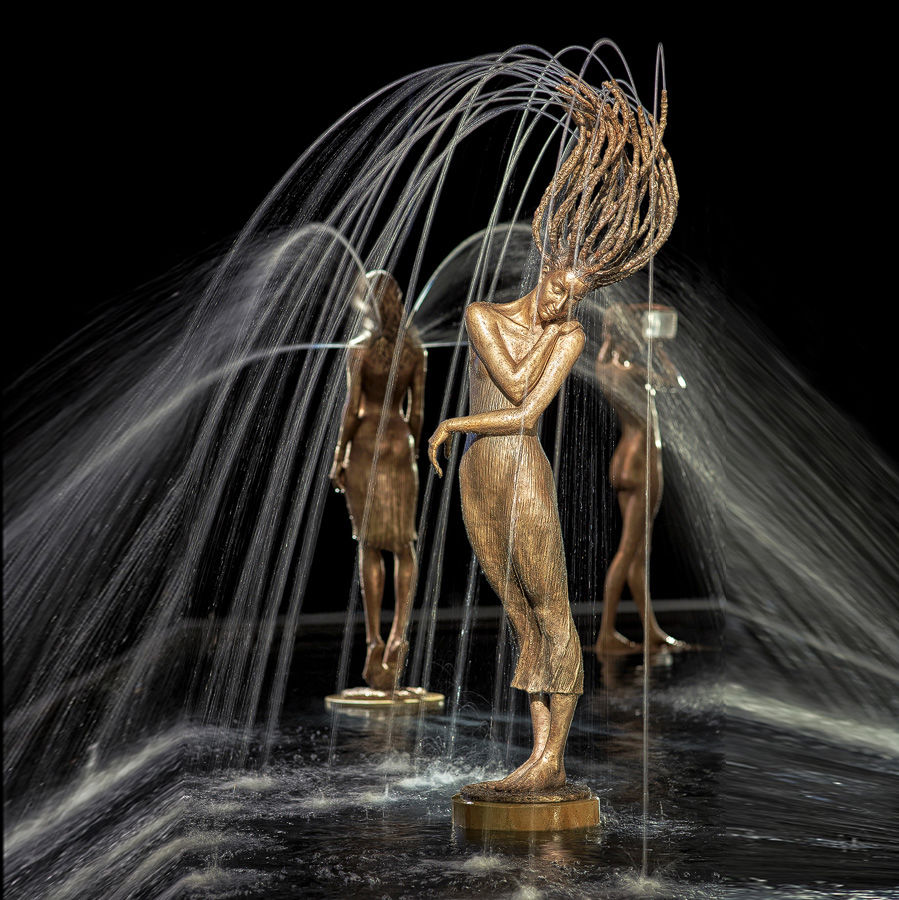 As a child, one of my favorite activities was reading. My mother taught me this sacrament when I was 5-6 years old and I persistently honed the acquired skill, reading everything that I saw. Signs, changing behind a trolleybus window, like colorful, strange birds. Headlines jumping out of newsstands, and then fussily spreading in all directions like fat, smelling of printing ink, caterpillars. Foreign words on packagings, fascinating in its obscurity and some frog slipperiness. A well-known Soviet slogan "the best gift is a book" was an indisputable law of existence for me, and my parents did not resist, they even encouraged my passion, bringing another book to the house regularly. One of the first, read and loved to the bottom of my heart, was a fascinating story "The Wonderful Adventures of Nils" by Selma Lagerlöf. I am sure that it was she who convinced me that the city statues are the same dwellers of St. Petersburg as each of us. Each sculpture has its own history, character, desires and dreams. They know about city life what you cannot read in the guide book, and each one, even a tiny sculpture or bas-relief, adds colors and shades to a cityscape, makes its own meanings and values and creates special, one of its inherent mood.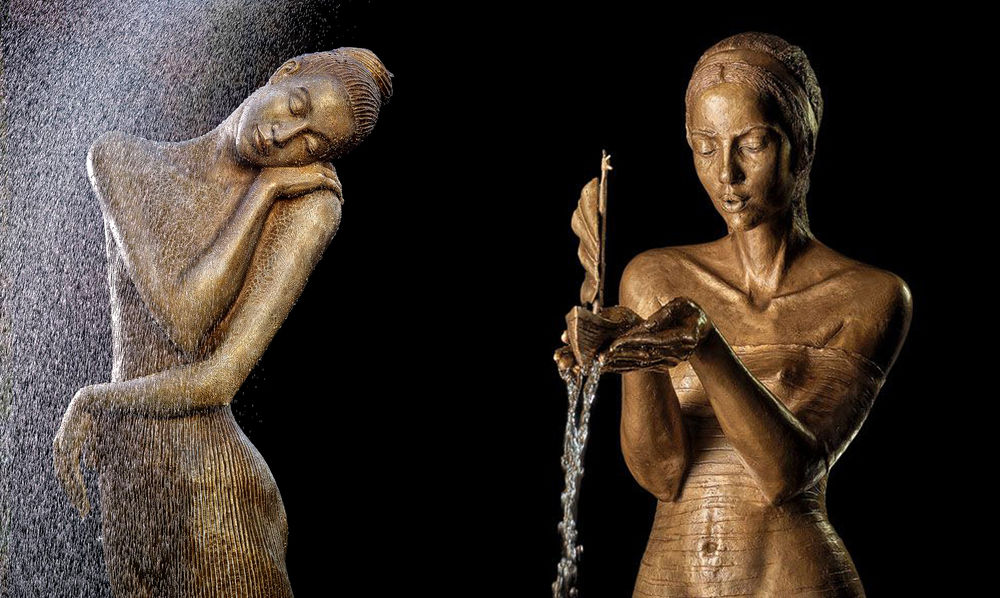 St. Petersburg likes to install sculptures — nominal, historical, humorous, everyday, and I hope that soon it will come to the sculptures I am writing today about. I am sure that such works could have a healing effect on the soul of St. Petersburg, melting the coldness of the Neva River ice and softening the hardness and intransigence of granite. After all, St. Petersburg's temper is contradictory, on the one hand, it is restraint, willingness to sacrifice and the ability to live by little things, on the other hand, it has nervous fervor, refined cruelty and a secret passion for greatness. We would like to have more sun, warmth and tenderness, softness, smoothness and openness. We can not affect our climate in particular, but we can do it with urban atmosphere and our own feelings!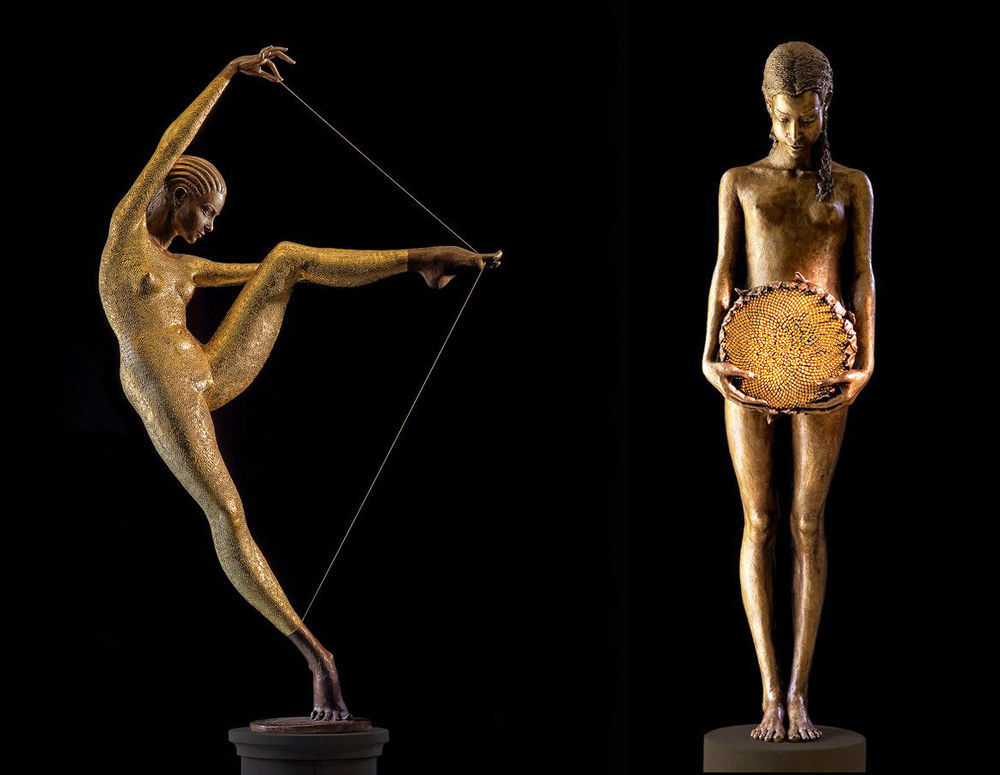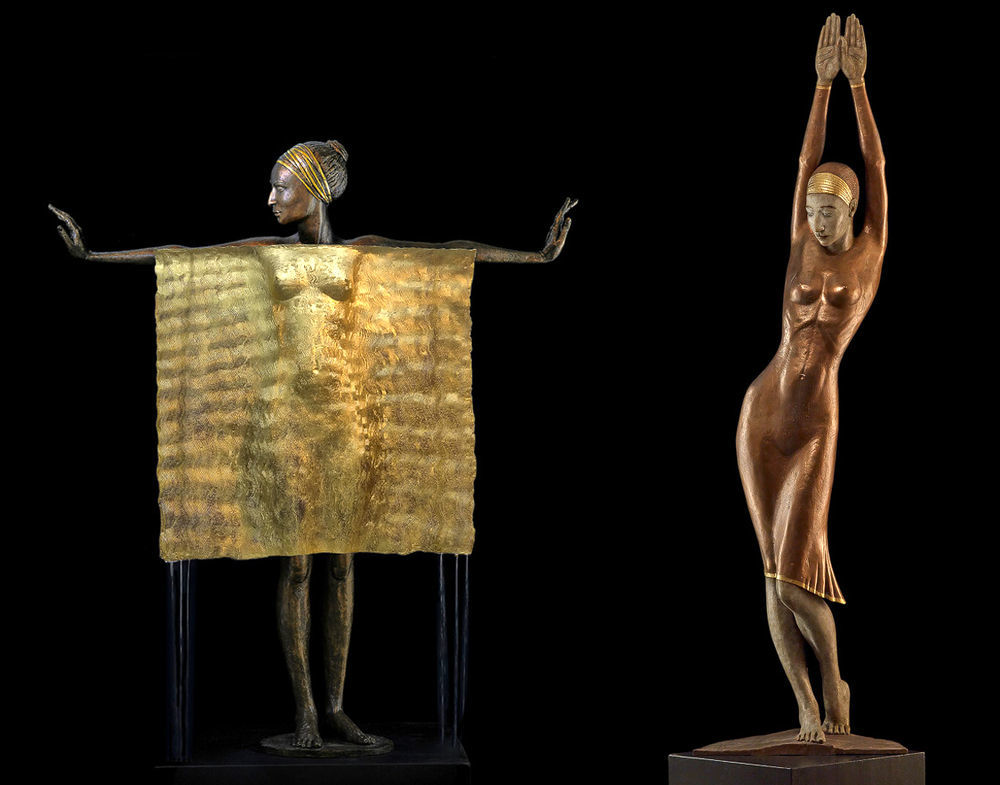 So, today we are enjoying the sculptures and fountains by a Polish sculptor Małgorzata Chodakowska ("sculptor" sounds too brutal, and "sculpture" doesn't look too complicated ). These sculptures are fascinating and admirable, they are a hymn to femininity, the divine Yin and the woman herself, her natural beauty, amazing flexibility, plasticity, strength and enduring wisdom, rooted in a deep unity with nature and the authenticity of life.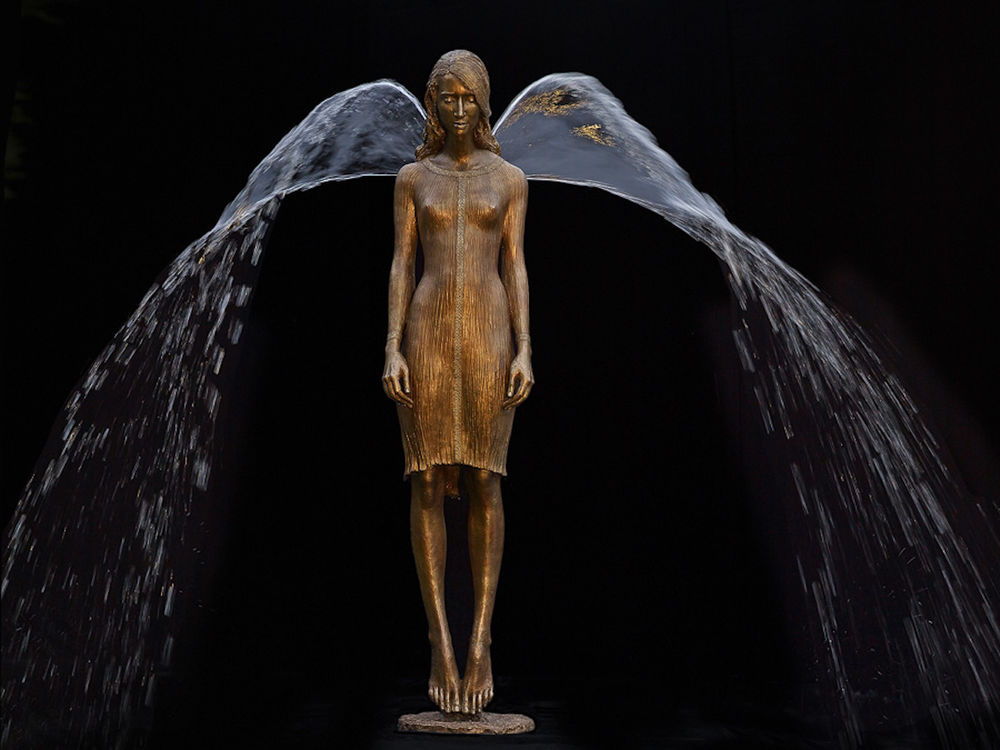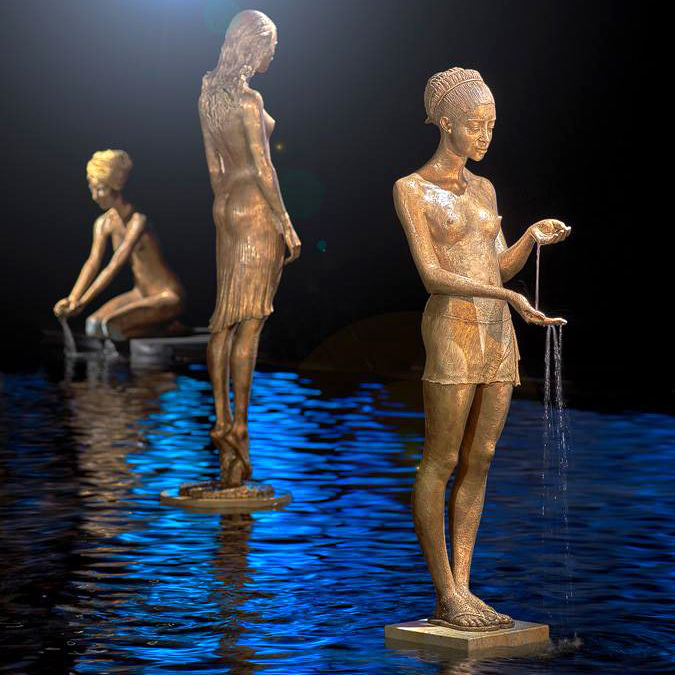 Malgorzata Chodakowska was born on May 9, 1965 in the Polish city of Lodz. Since childhood, she was fond of drawing and graduated from the Lodz School of Arts with flying colors. This was followed by studies at the University of Warsaw and the Vienna Academy of Fine Arts. Who knows what would have happened to the life of the artist, if during a trip to Tatras, she was not overtaken by the arrow of Eros. He, as you know, does not miss and Malgorzata passionately fell in love with a guy from Dresden. Thanks God, Eros often strikes two hearts with one arrow, and after a while young people got married and Malgorzata moved to Dresden. Her talent was quickly noticed and she became a freelance sculptor in Dresden, opened her studio and began to experiment with wood actively, and then with bronze.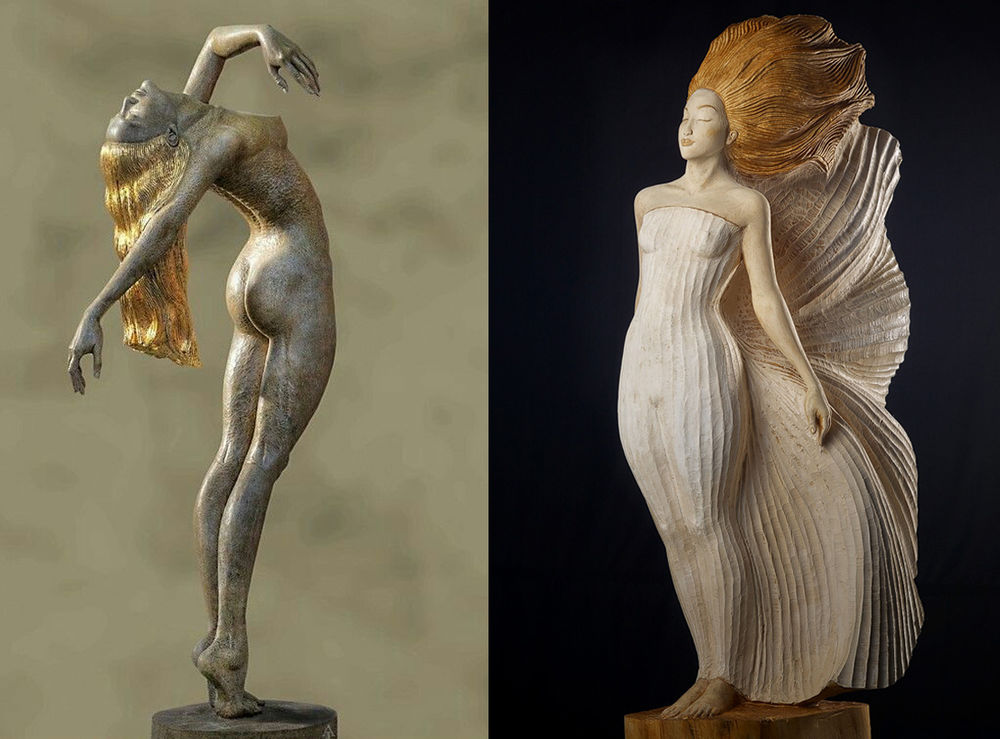 Malgorzata creates sculptures from the trunks of linden, pear, cherry and oak, and uses only those trees that, for various reasons, were uprooted. This is important, because otherwise the tree is unlikely to open its soul to the artist. Obeying the loving, confident and gentle touch of the artist, tree sheds its skin and shows us its pristine beauty. Everything matters - the structure of wood, its color, texture. Wood is a special material, lively, breathable, sensible, besides the wooden surface retains the warmth of the artist`s hands forever.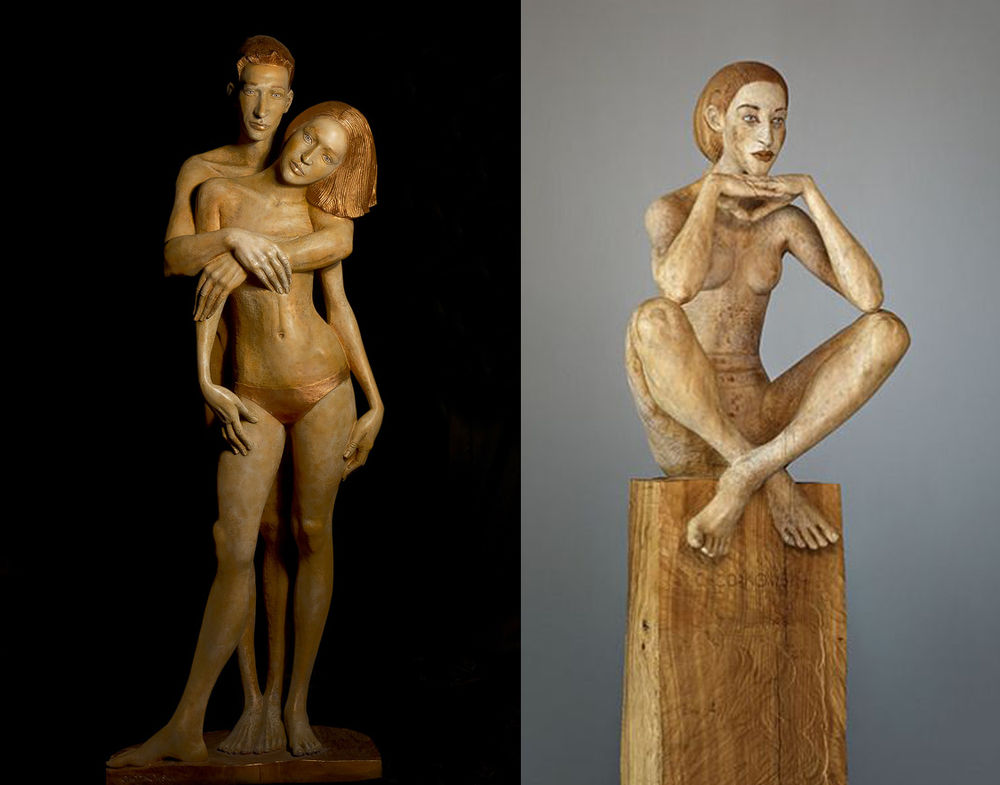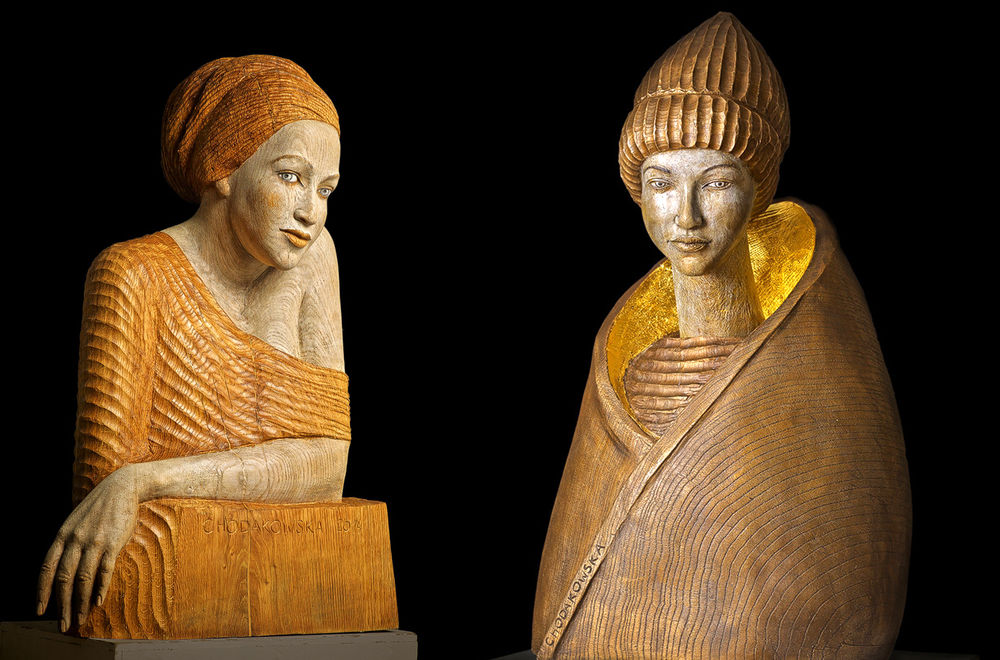 The female images created by Malgorzhata are so real that they cause confusion. For a split second, the mind forgets that there are sculptures in front of us, and we freeze in silent amazement, anticipating the movement that is about to happen and experiencing an irresistible temptation to touch the elegant wrist to feel the pulse.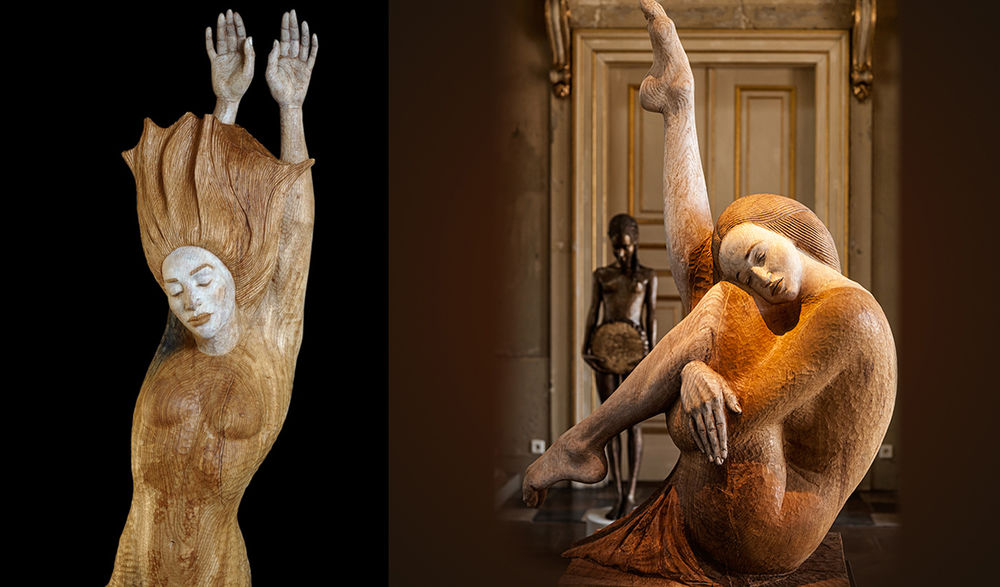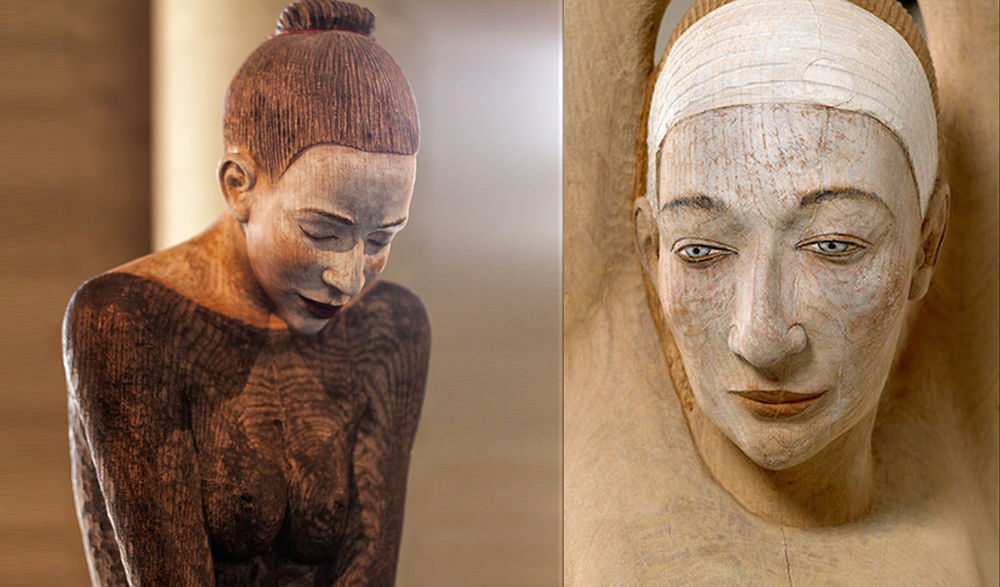 Some of the wooden masterpieces serve as prototypes for the creation of bronze sculptures, which sometimes turn into fountains. Oh, fountains by Małgorzata is a great find for her. She creates details of water, not just complementing the image and making integral parts of it, but it's a fan, a skirt or wings. The combination of heavy, dense, textured shape, cast in bronze and weightless, transparent, flowing and gushing the finest water jets produce a stunning impression! The author has a special, very recognizable style and I'm almost sure that in all female images she embodies herself. It is not about the external similarity, but about the internal state and experience, about the feeling of full life and natural beauty. Look at these women, they are daughters of mother Earth, their bodies radiate wisdom, strength and grace. They enjoy every moment of life and experience genuine joy from life. They are authentic, as only those who truly love life and admire its unfading beauty, can be genuine!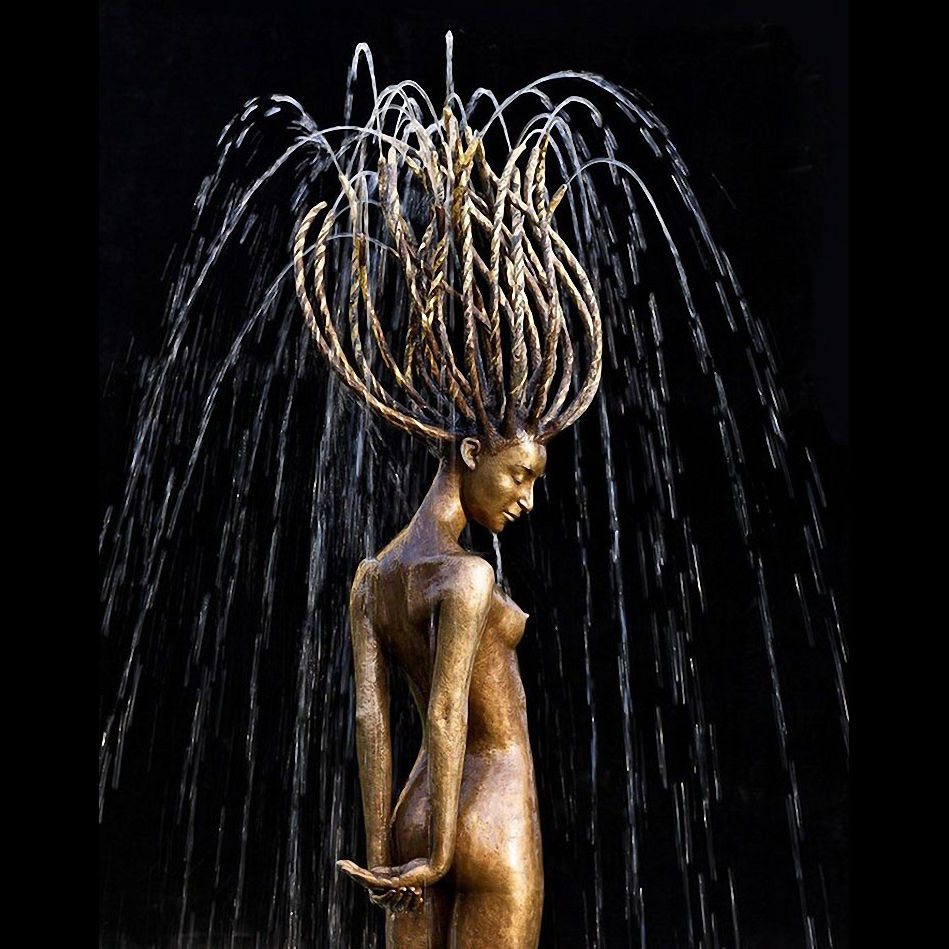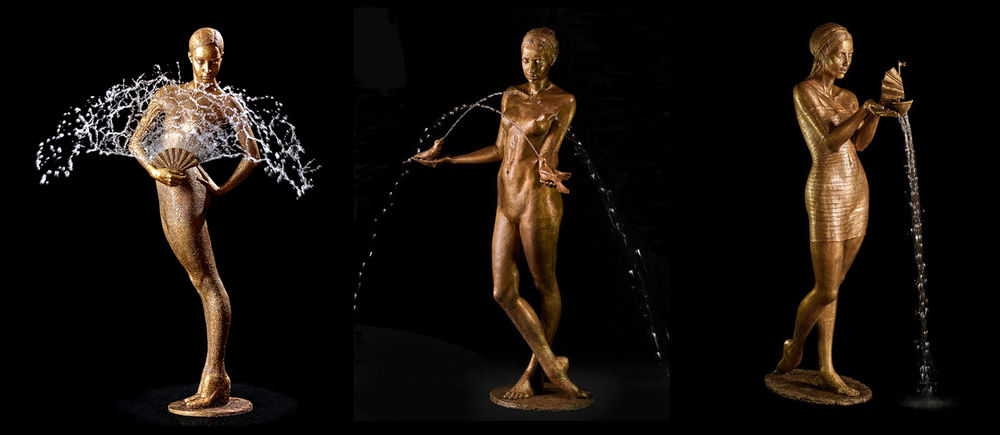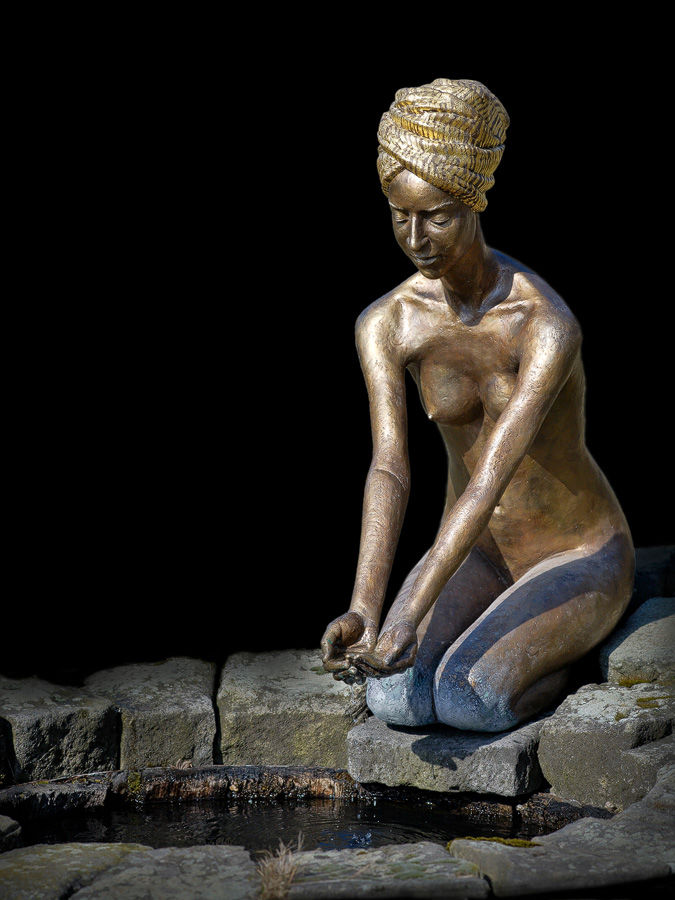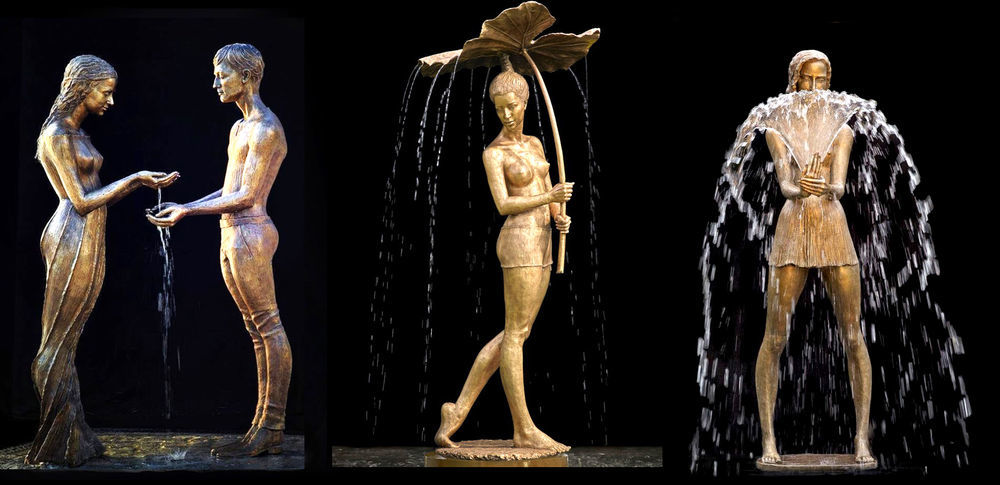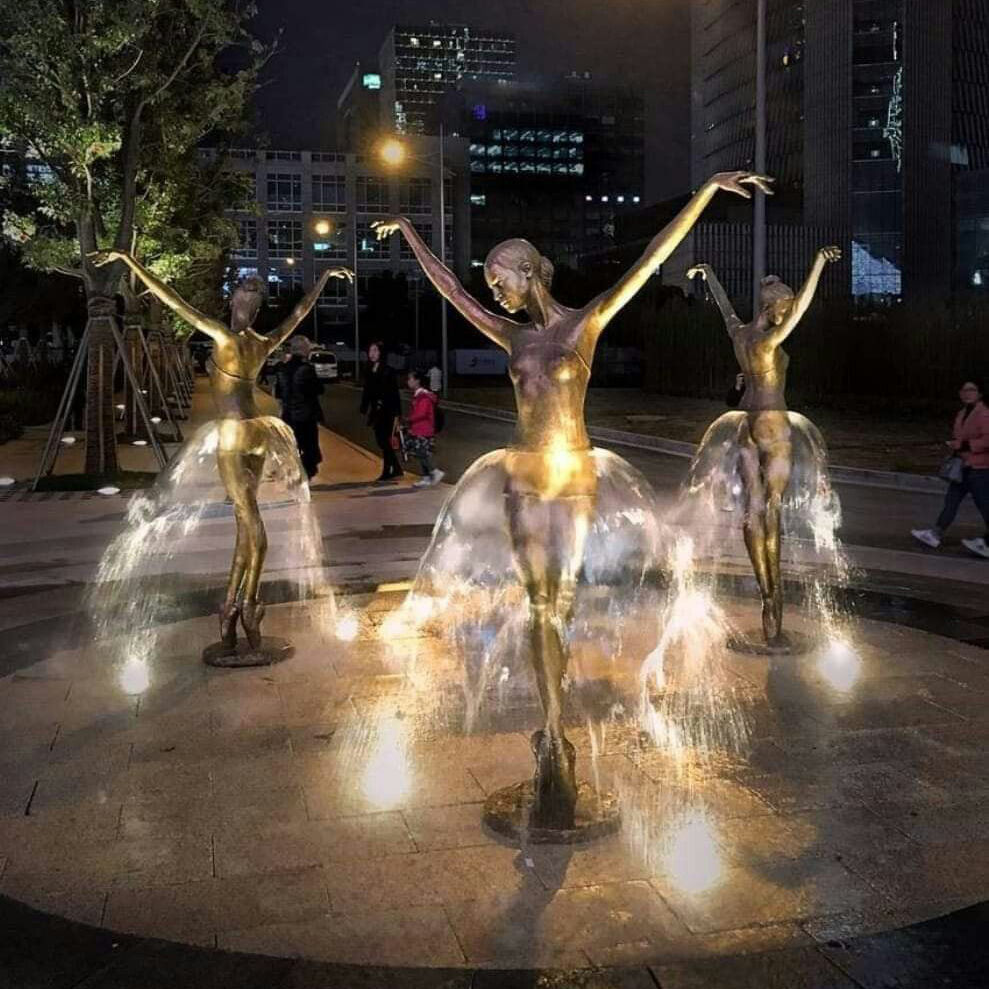 Publicaciones sobre el tema